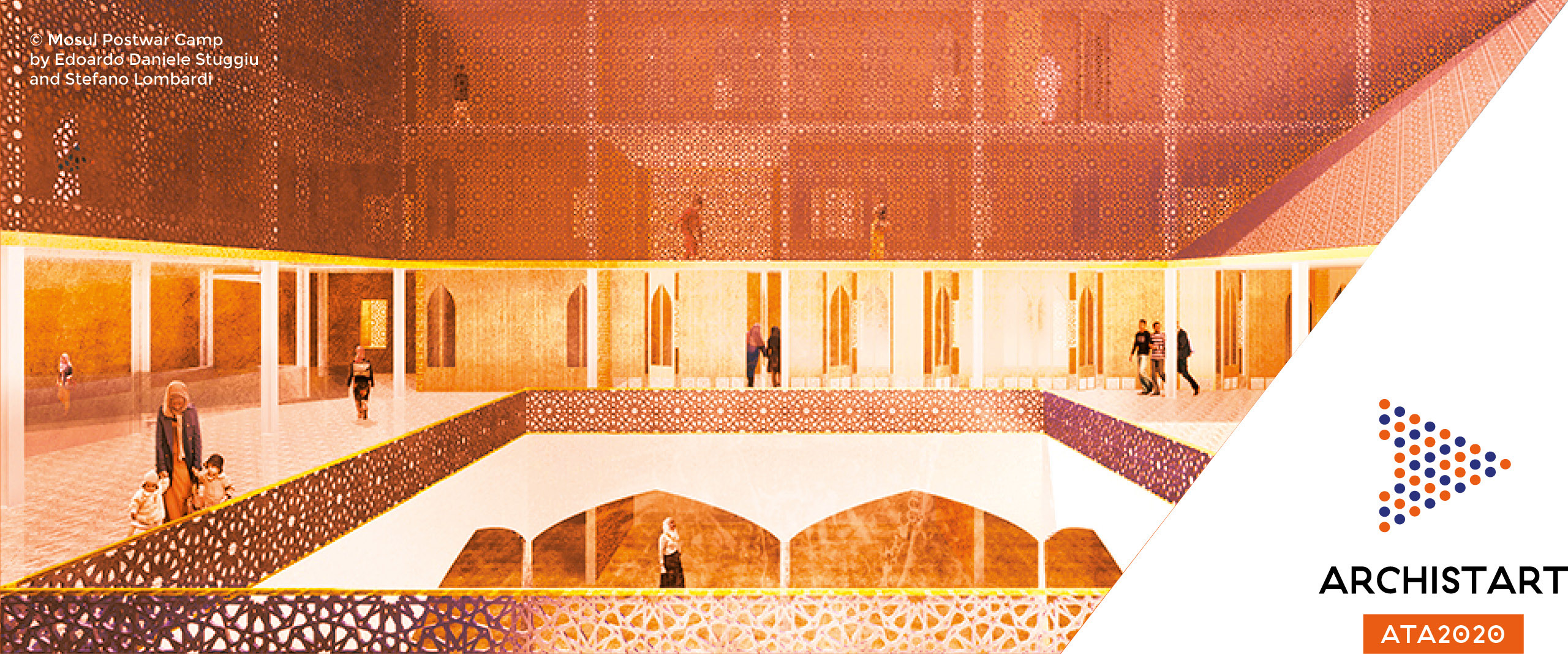 Architectural Thesis Award
Voting is closed
The Results will be available on Monday 27th April.
Archistart promoted the fourth Architectural Thesis Award, the international thesis award, launched with the aim of promoting, rewarding and giving visibility to young talents in architecture.
The first, the second and the third editions of the Architectural Thesis Award ATA2017, ATA2018 and ATA2019 were a great success among young talent in the architecture's world.
Archistart is the "home" of all the architecture thesis and, specifically, of the following theses categories: architectural design, urban and landscape planning, restoration, infrastructure, technological systems and parametric design.
Prizes
The award includes a grant of € 2,000 in cash and the chance to participate in Archistart contests and workshops free of charge.
Archistart also promotes a social contest on its portal: prizes consist of free participation to the International Architecture&Design Festival IAHsummer2020 edition or free admission to an Archistart competition.
Participation fee
Jury's members
→ Atelier(s) Alfonso Femia (AF517) is, from 2017, the new name of 5+1AA. Created by Alfonso Femia with other fellow travelers in 1995, the Atelier(s) explores the world and the human relationships through architecture, dialog and matter, listening, searching and asserting an idea of the project as a dialog tool and the importance to think and imagine the spaces, the architectures and the chronotopic cities.
→  Francesco Lipari OFL architecture
OFL Architecture is an interdisciplinary architectural practise founded in Rome in 2009. Recipient of several prizes OFL Architecture has been recently awarded the first prize for the new parish complex Santa Barbara in Licata (AG).
Francesco Lipari is the co-founder of Cityvision, an international architecture platform and printed magazine with the aim of generating a dialogue between the contemporary city and its future image. Since 2010 Francesco has been involved in urban regeneration and is one of the founders of Farm Cultural Park.