The project takes inspiration from rural architectures in Puglia countryside. The expressive strenght of stone and its perfect symbiosis with the environment are the main features of the winery project. The winemaking is increasing year after year in the region; Puglia is now the second wine maker in Italy (after Veneto only) with the 19% of the whole italian production. The wine makers of this region are becoming aware of the territory's potential, after years when the wine of Puglia where made only to complete other wines of Northern Italy or Europe. Now the certified wine production (DOP or IGP wines) is 25% of the region production costantly growing. The buildings are located in the site along the wine production line.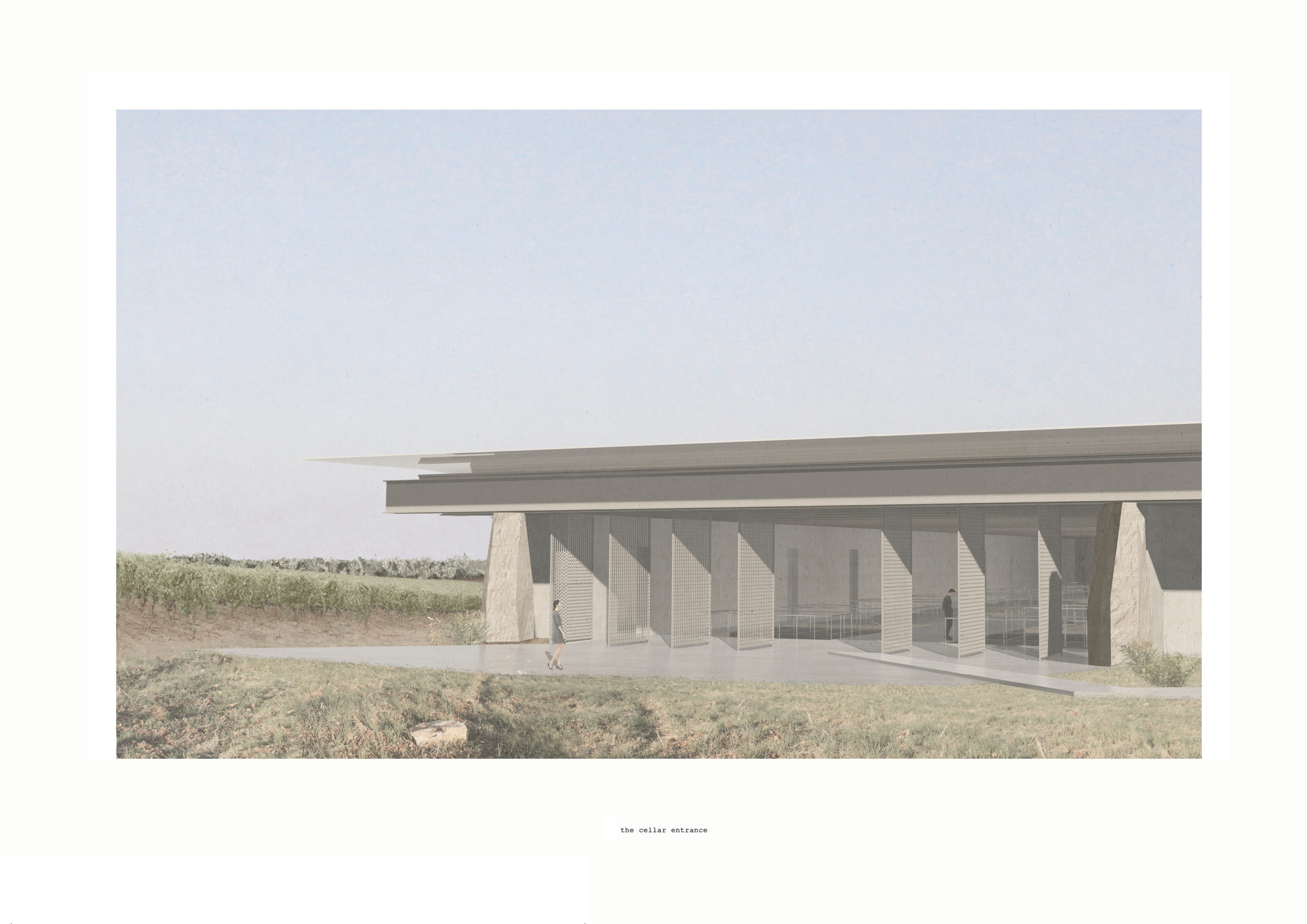 The winery is part of a site of ​​25 hectares of vineyard which is located in the countryside of northern Bari, a few kilometers far from the sea. The guest tour runs parallel to the most way. The two paths meet in the remuage rack room, where the white wine become sparkling, in the barrique room sourrounded by oak wood and its smell, and then in the masseria dining room.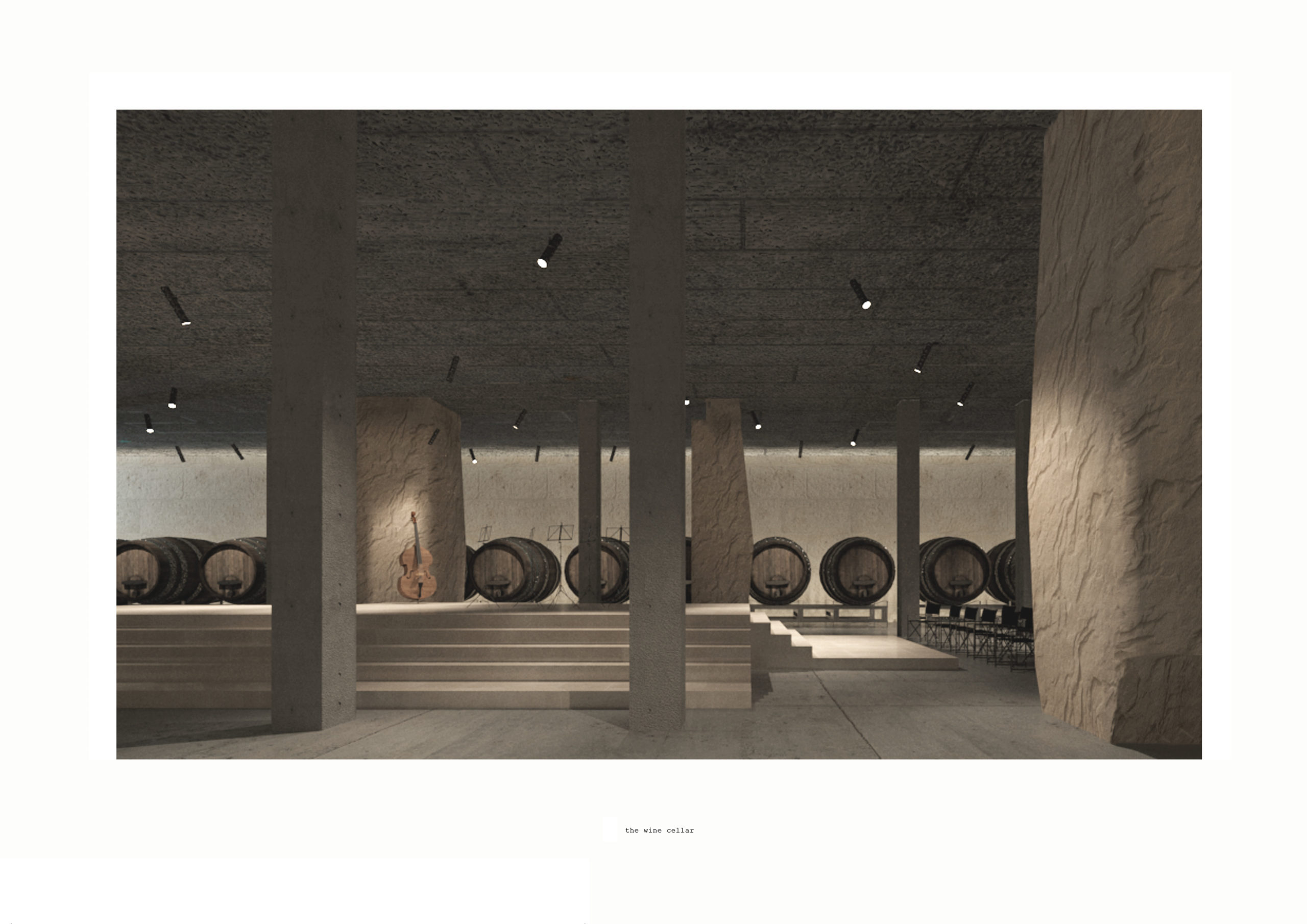 The first part is the heart of the production. Here guests are immersed in an explaining tour from grapes receiving room to steel tanks cellar. Then they are led into the barrel cellar atmosphere. This space is thought as a cultural space for theater and music performances too. The bottle aging room and the wine-tasting room are located at the end of the winemaking process. Small tour groups reach these rooms through narrow corridors which lead to the stone chapels of wine . The experience goes head emerging from the underground to the restaurant. The visitors continue through the culinary delights and the hospitality of the region surrounded by the countryside landscape. It comes into the buildings with its roughness.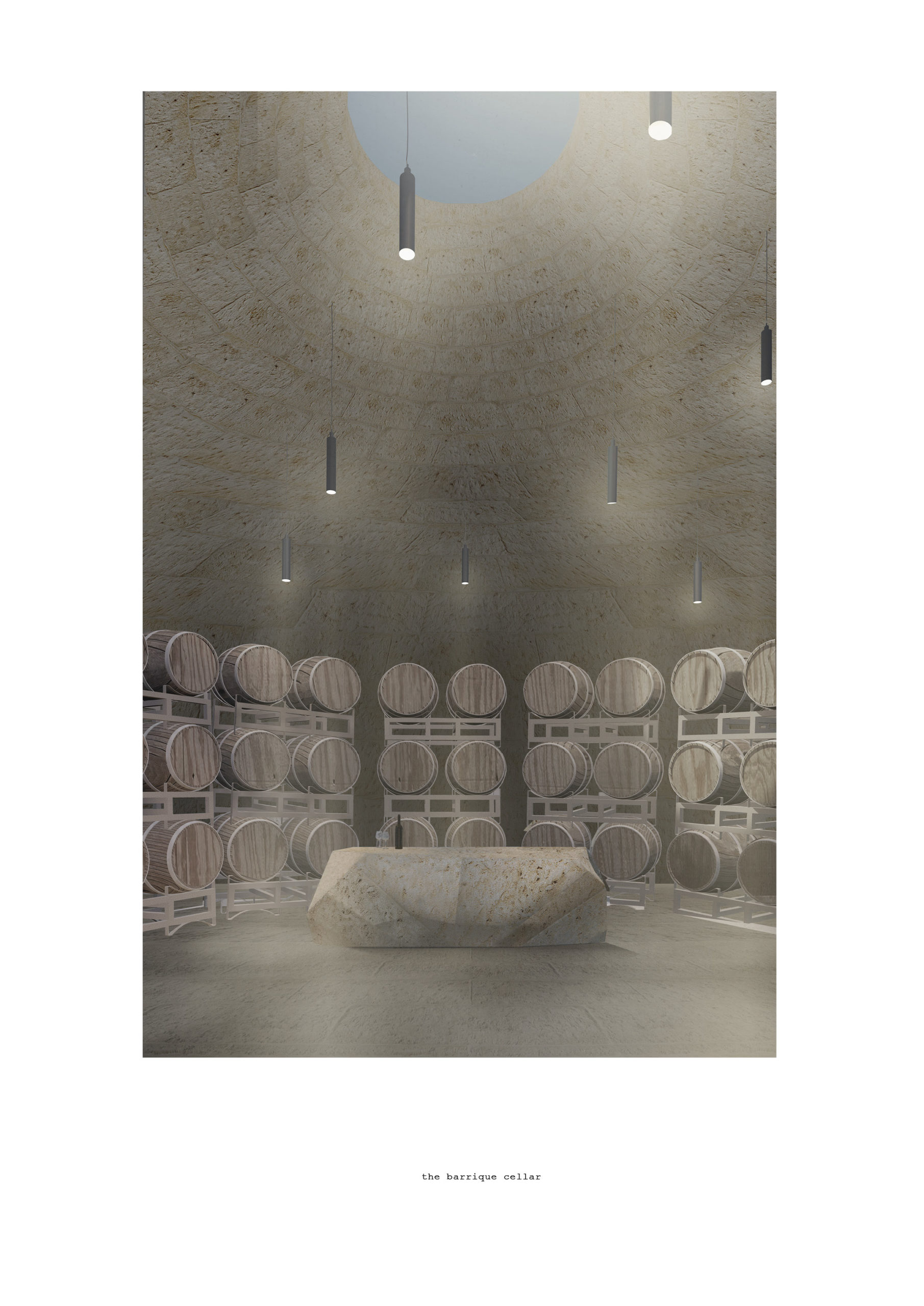 The Board: