The architectural design, object of this dissertation, focuses on the former Milan slaughterhouse industrial area, an actual – now largely abandoned – enclosure, according to the urban morphological structure. The goal of the present dissertation is the renewal of this area in order to meet the needs of the community, that is to rethink and improve industrial areas fallen into disuse, as part of a broader research project carried out by the city of Milan together with the Politecnico program "Riformare Milano".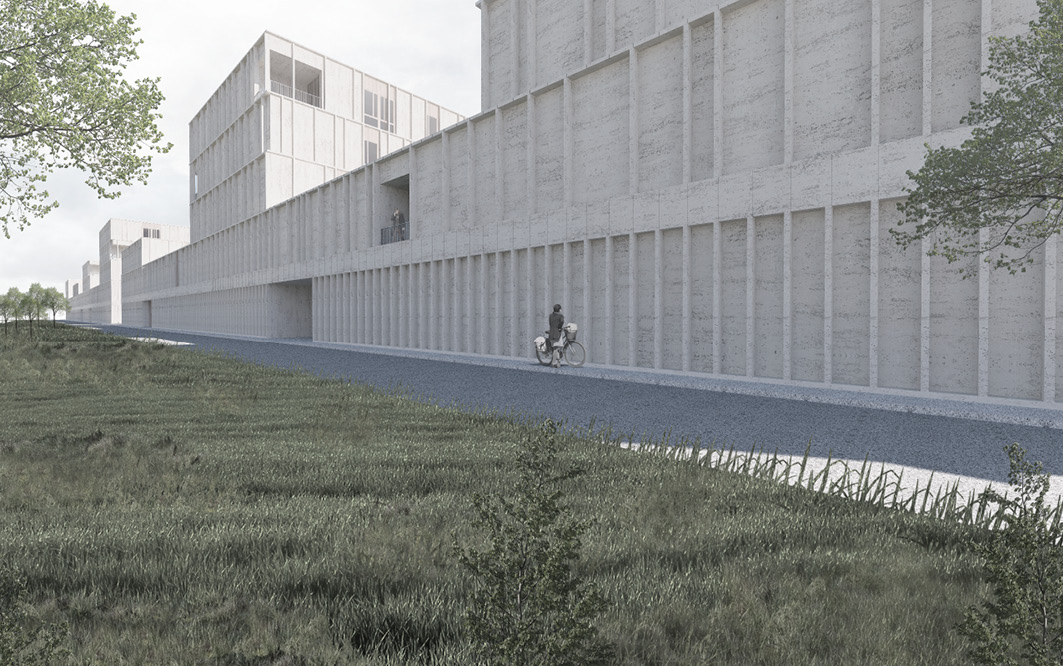 Our research combines in-depth theoretical analysis and design practice: the borders and their features within the city, the concept of urban landscape, the enclosure as a settlement criterion and the habitable wall as compositional logic were all taken into exam. We analysed the historical stratification of the city, focusing on the morphology of the urban fabric; this initial stage constitutes the basis of our design strategy. The intervention area is located east of Milan, in a so called threshold between two morphological sceneries of the city. In the present dissertation, landscapes and open spaces are paramount; in this regard, the projects "Raggi Verdi", by the firm Land, and "Fiume Verde", by the firm Boeri, have been taken into account, contributing to our own intervention strategy.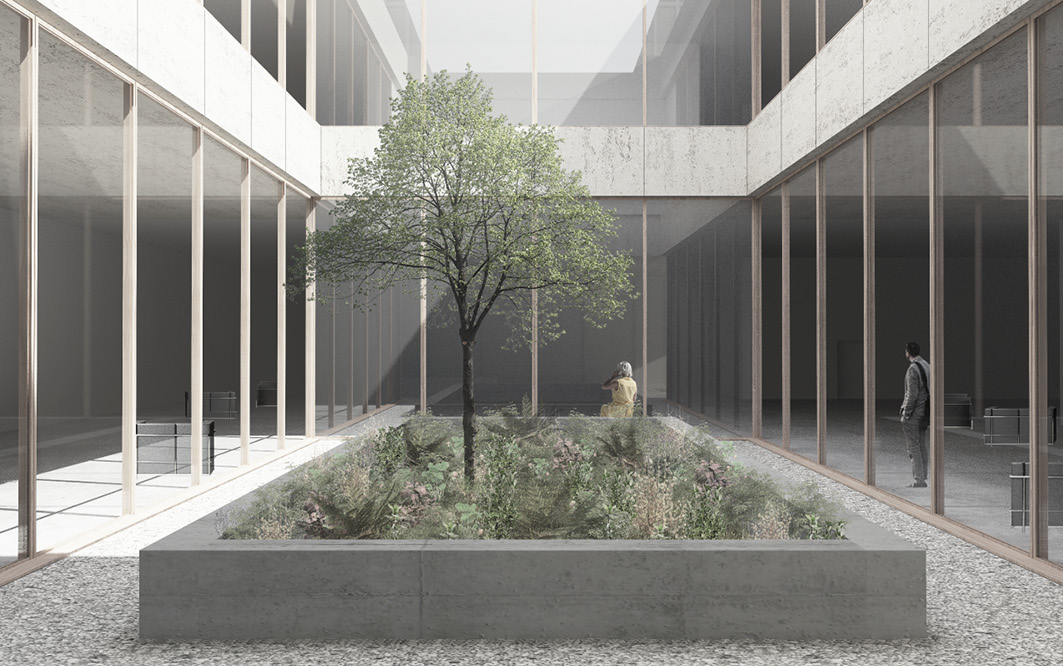 The functional choice was dictated by the desire to become part of the city's health network and the need to create a large-scale rehabilitation centre, designed to support the new hospitals about to be built, MIND and Città della Salute especially. The drawing up of the project features a large complex circumscribing the whole project area – a big empty space. This empty space becomes the central element, therefore the design of the open spaces is key. The three Art Nouveau buildings overlooking Viale Molise will become the main entrance and the administrative offices will also be located there. The project includes a border with all the main distribution facilities and services which connect the entire complex. On the ground floor of the protruding buildings, close to the park, common spaces for patients can be found, while the patients' rooms are located on the upper floors. The large enclosure is also characterized by various patios and courtyards that allow the light in and connect the building to the sky. In conclusion, the entire complex is made uniform in its composition thanks to an architectural style that reinterprets the Milanese cultured professionalism of the twentieth century and manages to create an extremely urban external covering.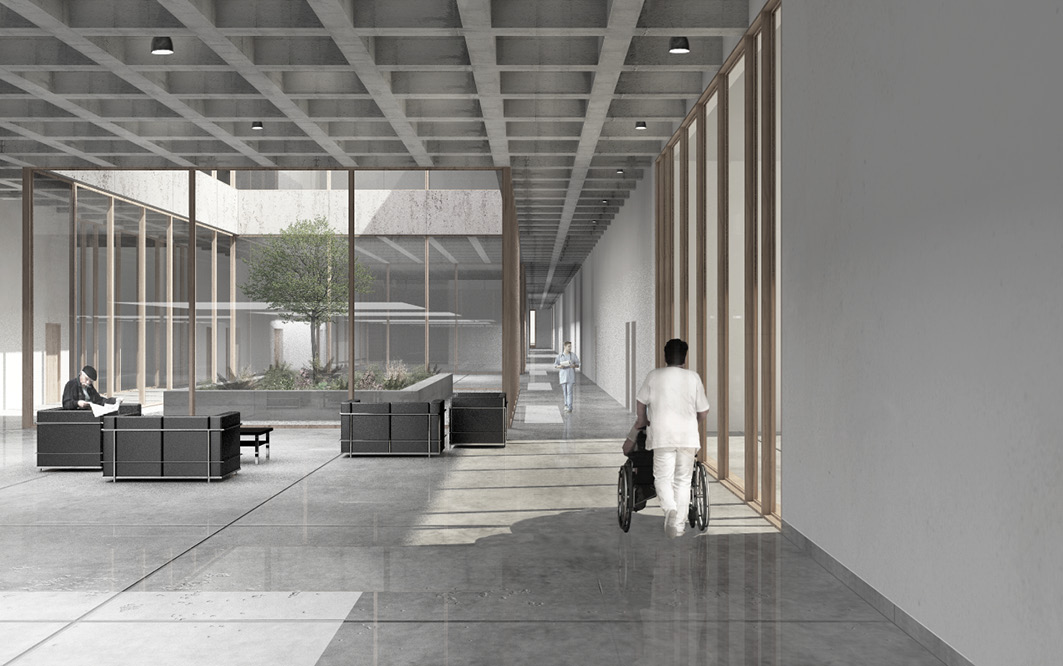 The Board: