The mass transfer of people from villages to cities in Bulgaria has been going on since the mid-twentieth century, leaving vast territories depopulated and marginalized the few people, that are still leaving there.
Therefore, the study of the Bulgarian village of Pomoshtitsa aims to provide a theoretical and methodological model for the development of villages in the modern global context. The project tries to indicate the strengths of the rural area and shows ways to carry the benefits over into the modern man's life.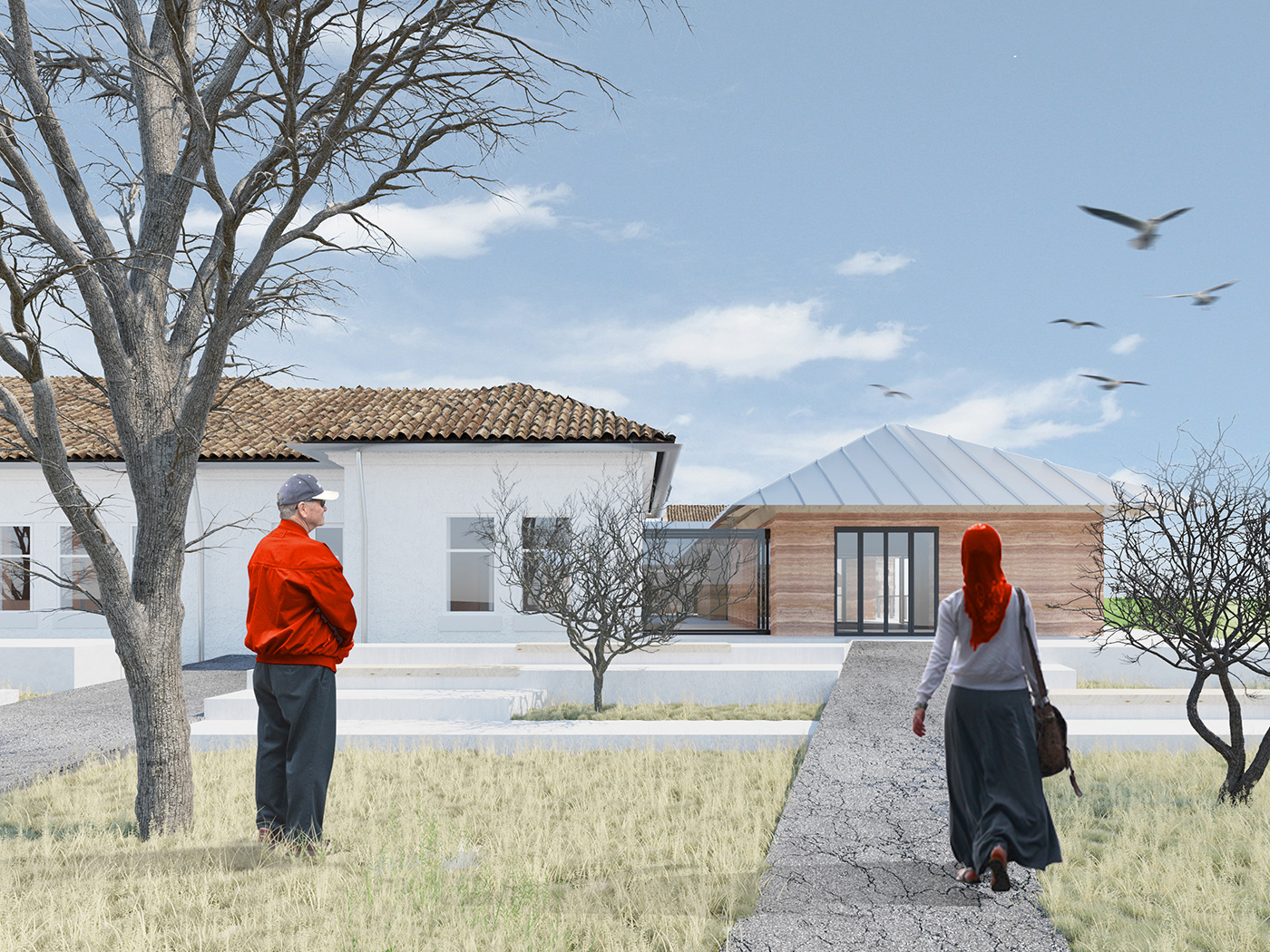 Over the last few decades, architects have focused primarily on large-scale projects in urban areas. At the same time, the countryside has lost its traditional meaning and its problems have been neglected. Most of the rural areas in the world have similar demographic problems, but as landscape, as architectural and cultural heritage, they can be completely different from one another. In order not to lose this type of architectural diversity, we need to focus part of our attention on the future of these small areas and ask ourselves what is their contemporary role and how can they improve our quality of life?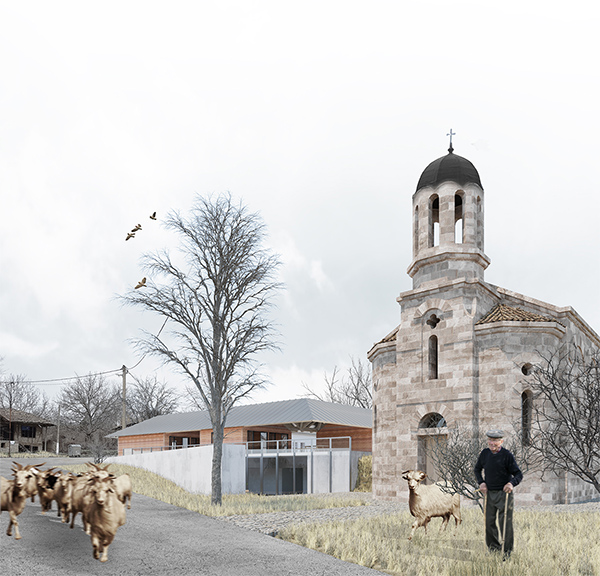 The project proposes to turn the centre of Pomoshtitsa village into a meeting point for cultural exchange, where locals can share their traditions and visitors and new residents can be entertained and immerse in the local culture. It includes the redevelopment of the main square of the village by reusing the historic building of the former school and designing a rammed earth addition to it. The project aims to use architecture as a tool for social change. The place will serve as a community center, which is integrated with the medieval orthodox church of Pomoshtitsa. The Community Centre provides different meeting spaces for group activities: for holding workshops, lectures, creating exhibitions and sharing knowledge. The main material for the construction of the building is rammed earth, inspired by the local traditions of building with natural materials.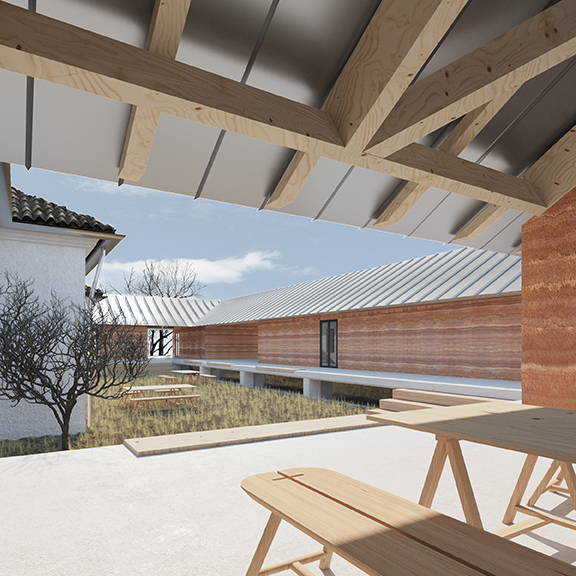 The Board: