Integrating open spaces with local community
The aim of this master dissertation is to enhance the city center of Vaduz in Liechtenstein and upcycling the city which is dominated by a banking district. Although the city center has diverse programs from governmental offices to commercial areas, there are still a lot of empty spaces. One of the most problems about that kind of phenomenon is the urban contexts are broken. The purpose of this project is to integrate open spaces in the city center with local community, considering existing urban contexts.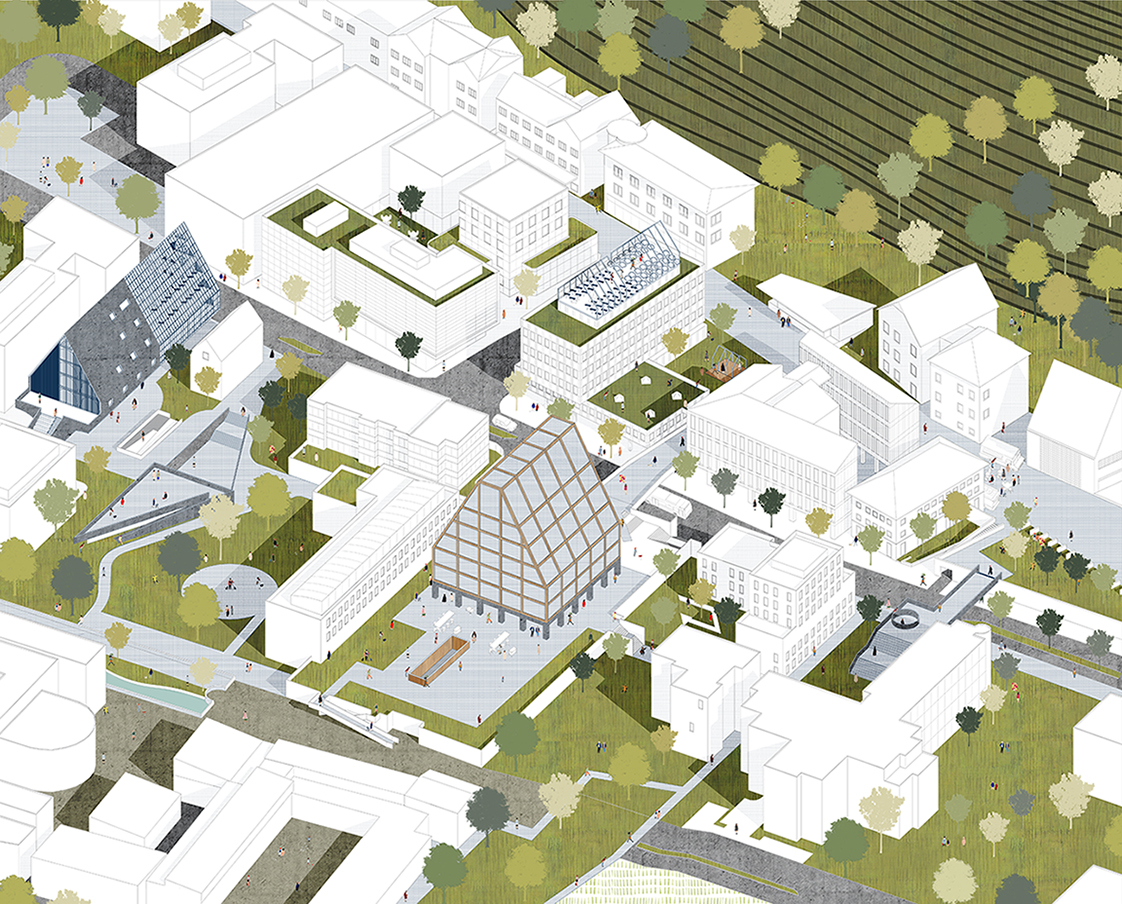 This project is started with three tasks about research such as urban resources in the 1st research, demography and integration in the 2nd research, and food and food production in the 3rd research. Not only diverse scenarios and interventions are developed but also, research questions are created through the four tasks. Liechtenstein depends on imports for daily food and small farms are continuously decreasing. In this project, I tried to find out the way "how to make a sustainable city in Vaduz" and "how to enhance the local community with food culture which is created by the sustainable city". Last but not least, urban strategies were created and developed via case study which includes urban issues as well as technical issues, home study which has similar conditions to Vaduz in South Korea, and urban theories. After applying urban strategies to the city center, I focused on 'food atelier' which can play a key role in providing the awareness of the importance for food and a sustainable city, which has architectural strategies relating to the interpretation of traditional architecture.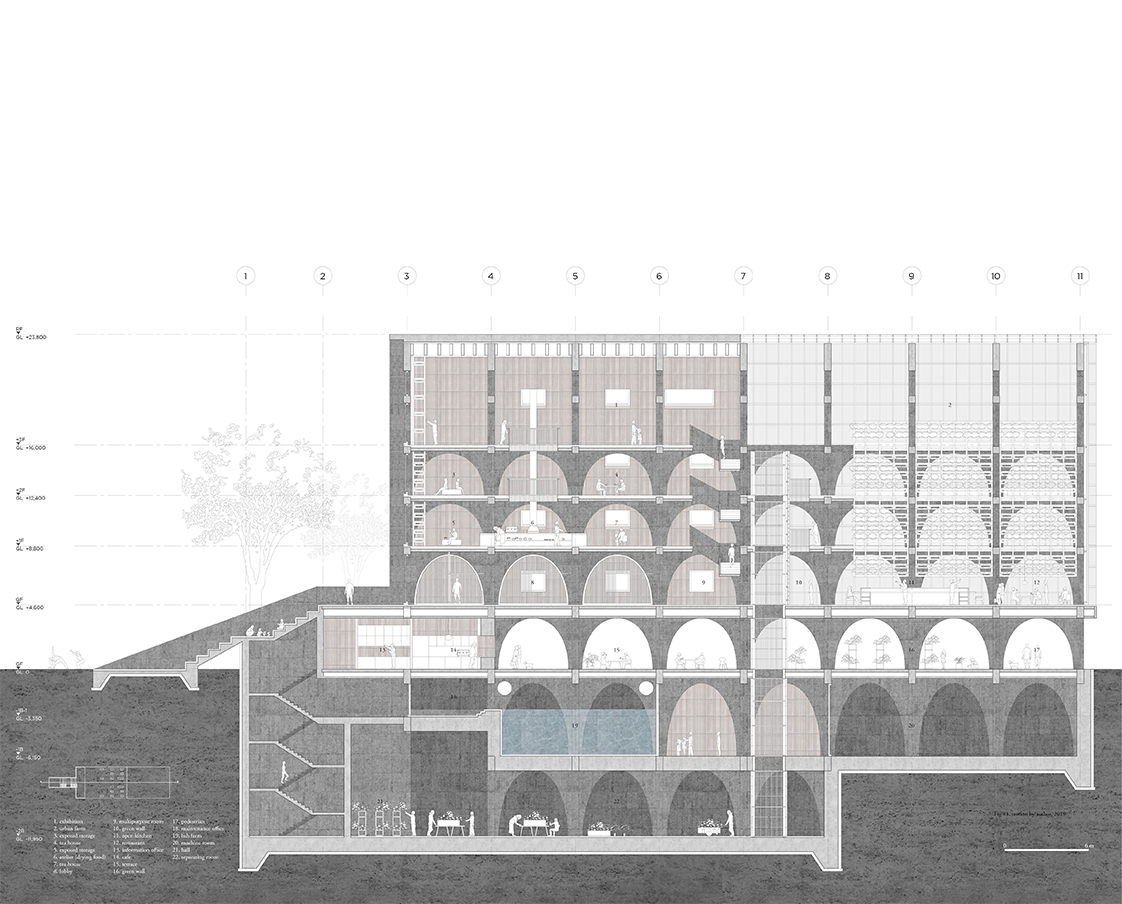 These days, there are a lot of city spaces where have similar urban issues from the absence of communication, public places, local identities and so on, which relates to rapid urbanization which does not thoroughly consider urban contexts and the quality of urban environment. Regarding to this, even though Vaduz in Liechtenstein has a lot of potentials from diverse users to urban resources, there are many vacant spaces in the city center. In this book, I tried to transform such kind of vacant spaces into collective spaces by integrating them into local community. In order to deal with the urban issues and make urban strategies, I tried to reflect some urban theories which focus on the public spaces in city. I tried to apply architectural interventions with various scales from urban scale to the human scale. Open spaces integrated with local community would make urban environment more lively, safe, sustainable, and healthy. In this process, urban users can gain lots of opportunities to not only learn about the way how to be self-sufficient for their future life but also, enjoy daily life with city. As brewery makes beer by complicated process such as mashing, boiling, and fermenting, urban brewery can make collective spaces by meeting, experiencing, and integrating open spaces into local community.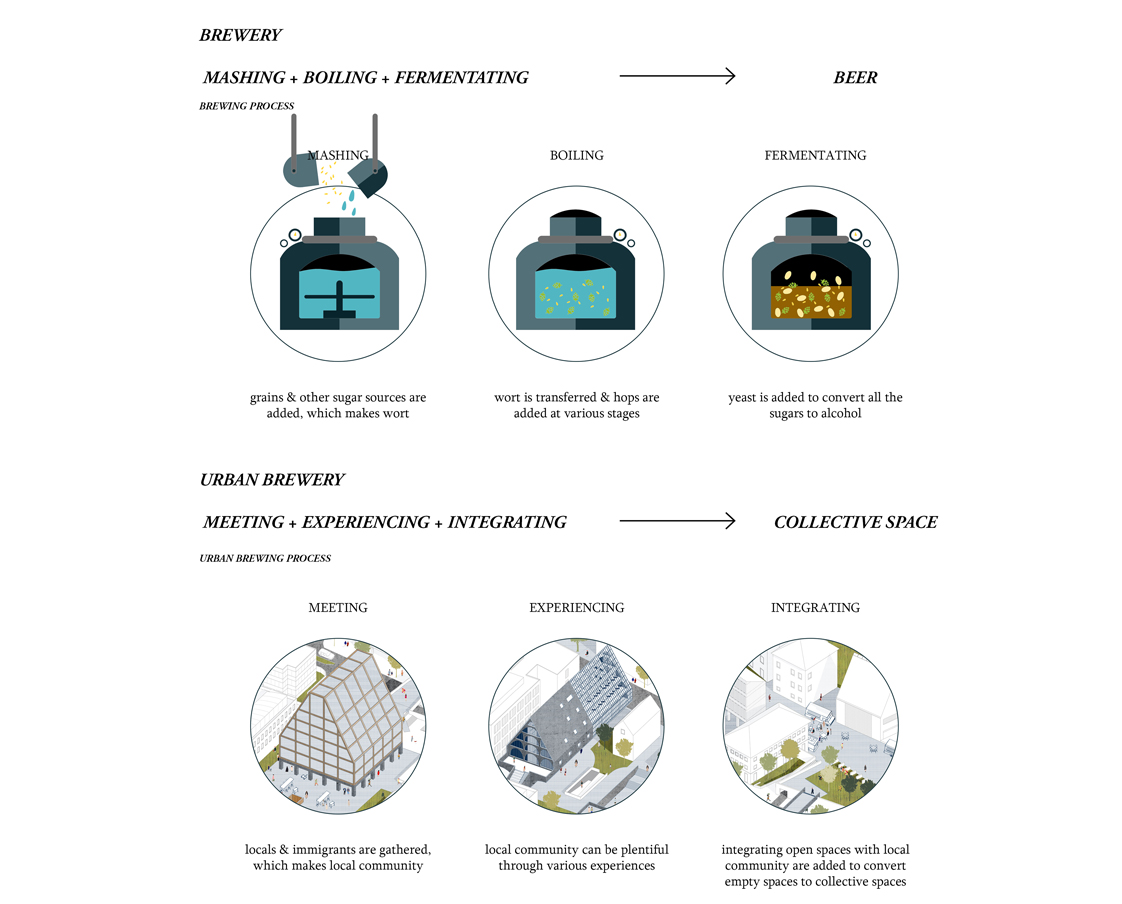 The Board: