The subject of the thesis is the utilization of the hot springs in Kavasila of Ioannina through the design of bath facilities equipped with accommodation ones.
The main objectives of the project were the integration of the facilities into the special environment of the site, the utilization of the existing path leading to the location of the springs and the design of new paths which would connect the various operational units through walkways that would contribute to the development of an interactive human-landscape relationship.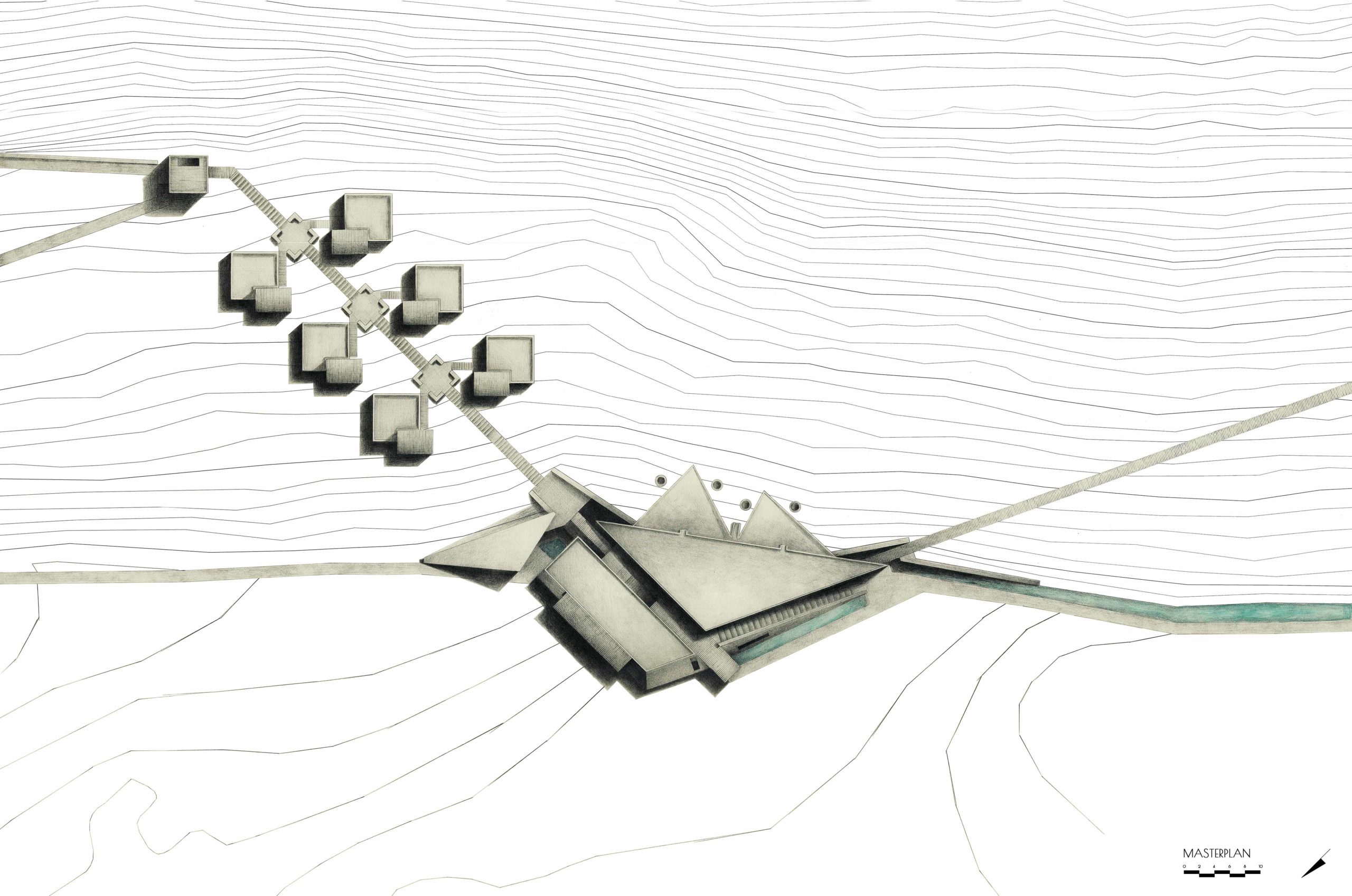 The bathing facilities were chosen to be located at the foot of the mountain, in direct relation to the location of the springs, highlighting the natural flow of the hot river, which the building should "hug" by creating an inward space for the bathing process. The guesthouses, being separate units, were chosen to be placed in the wood, thereby giving the visitor the opportunity to live a hospitality experience within the wild landscape. The layout of bathing facilities resulted from the design of the paths that ensure a smooth access to them. Therefore, the building becomes a crossroads, a meeting place in a route without end and beginning, giving visitors the opportunity to walk through the area before starting the bathing process.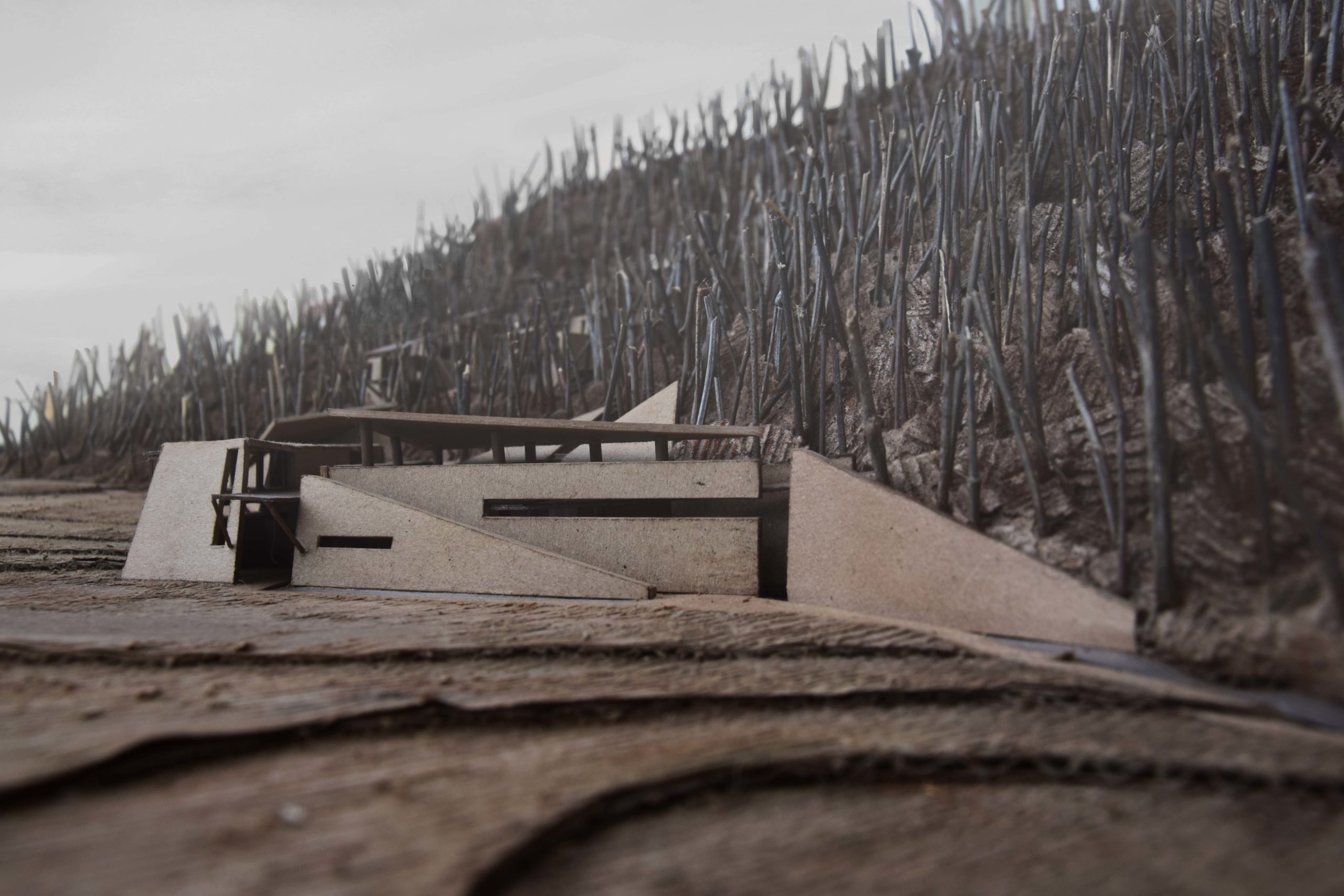 Thinking about the history of baths over time, a history associated with psychosomatic health, purification and rejuvenation of the mind, attention was given to the study of the special atmosphere of these areas, aiming at the creation of a spatial condition that would breath of calm and would awaken the senses, as part of a ritual, not primarily intended for the highlighting of the thermal character of the baths but mainly for the creation of a "bridge" that should restore the connection of man with his inner nature.
The Board: