Like most of the rivers in Latin America that are part of a consolidated city, the Shullcas River was originally a natural resource that generated life and development. Nevertheless; due to unplanned accelerated growth, Huancayo has undergone a demographic expansion that has affected the riverside link with the city, turning the edges of the Shullcas River into a fragmented space. In addition, the increase of the urban footprint has made the river the new territorial structuring axis. With these urban events, the objective of the project aims at the reconnection of the city of Huancayo, the river and the natural environment, with the integral proposal of the Ribereño Linear Park as a master plan that intervenes the riverbank.
The proposal of the master plan, as a space of connection, articulation, integration, and activation between urban and natural, incorporates public space and equipment as a response to urban regeneration from an urban-landscape approach. It consists of five sections that correspond to the dynamics of the immediate environment and the analysis of urban components. Section 1, project to be developed, has an area of 27.7 hectares. It is located at the intersection of the urban landscape and an area of existing parcels within the city. It is a space of opportunity to value the agricultural and productive landscape of the valley, as well as the native vegetation, with the main objective of developing an integrated landscape image.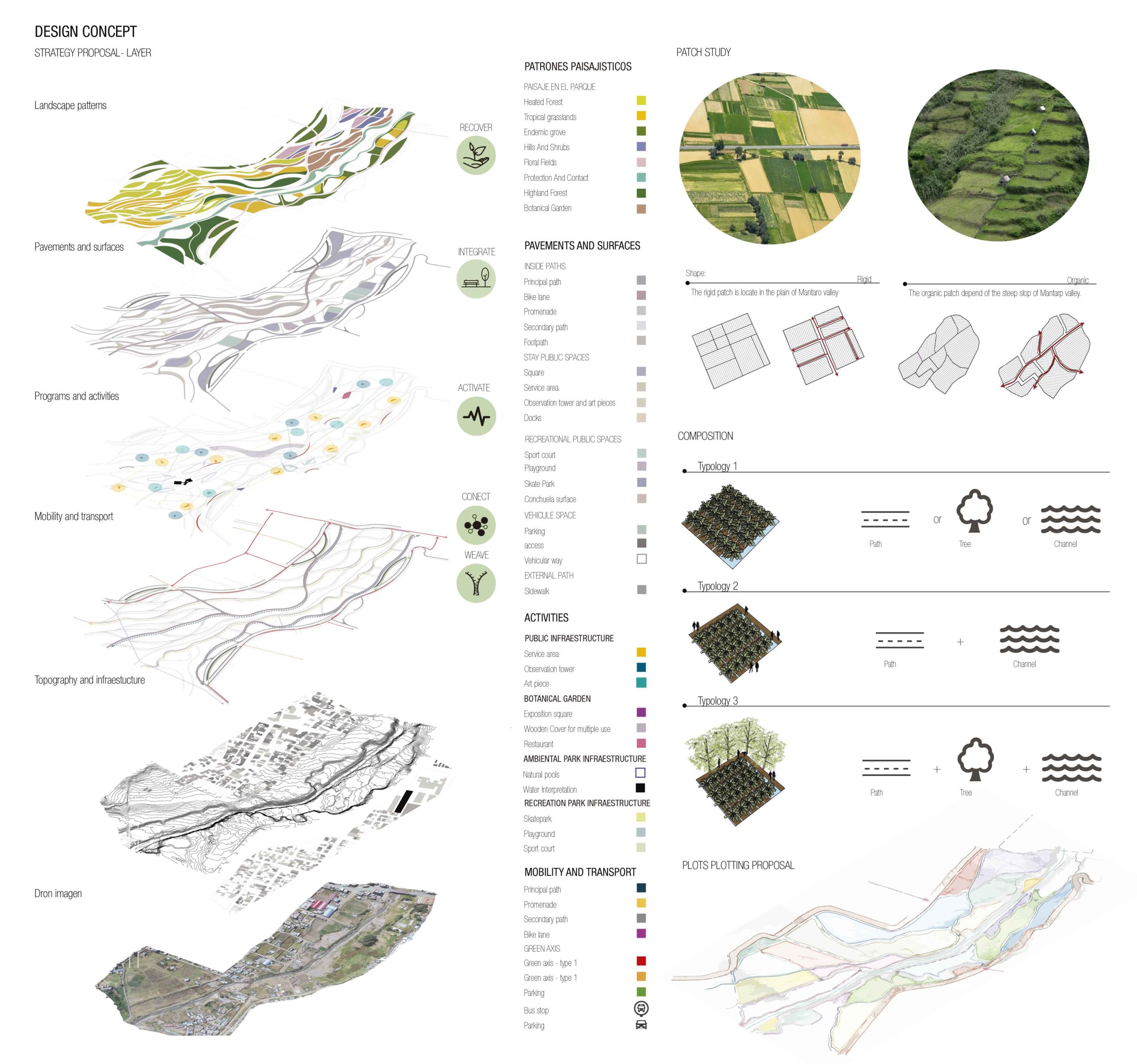 The logic of the design concept of Section 1 establishes itself with the comprehension of the elements that make up the city. This abstracted element allowed us to define 5 objectives as solutions to urban fragmentation. Also, the study of the morphological composition of the parcels enabled us to realize the base outline of Section 1. Both guidelines seek to develop environmental conscience and education with the preservation of native species of the region, connect the biotic network of the valley, protect the accelerated urban growth and generate cultural and sports scenarios that provide the activation of public space.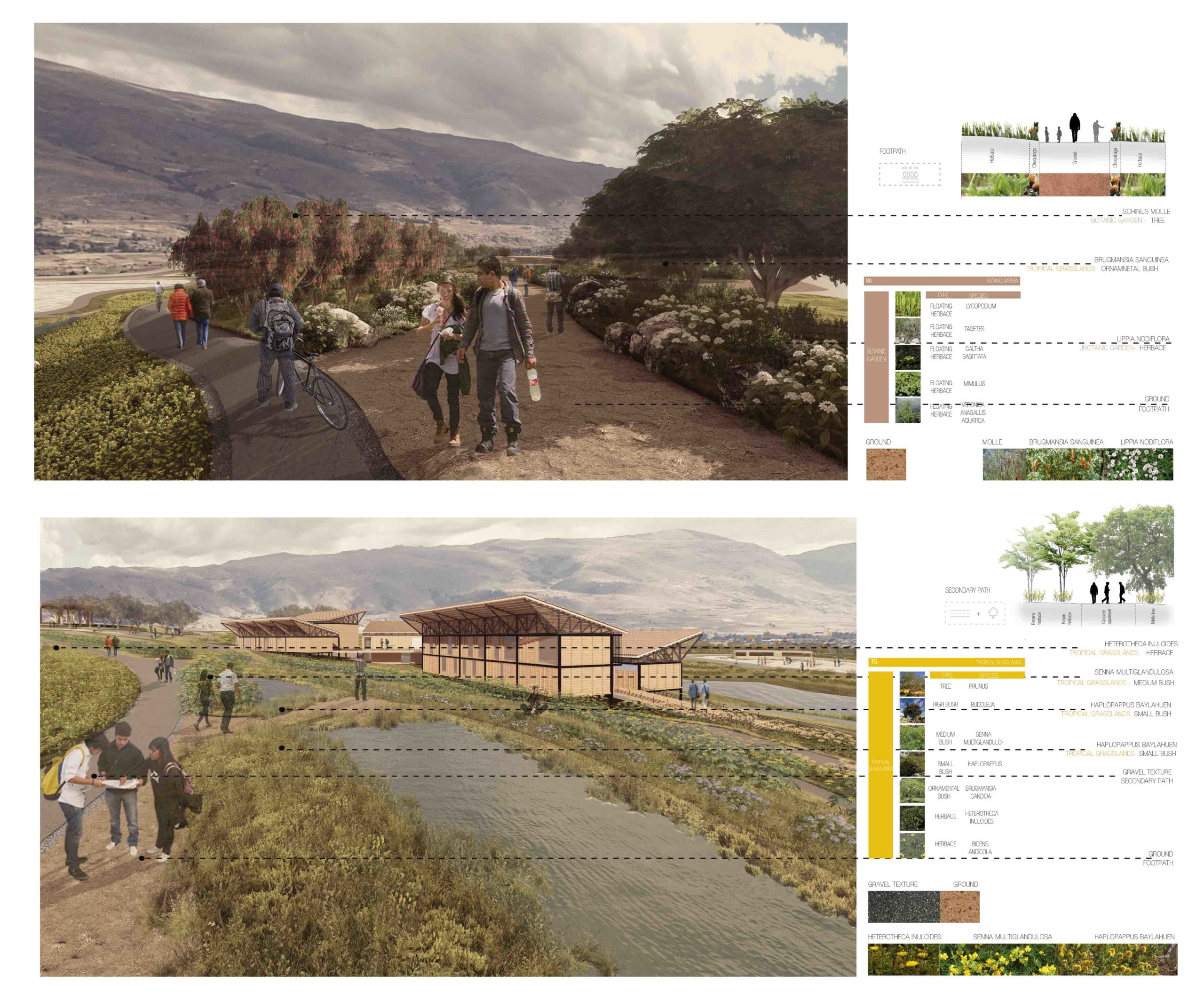 The Board: