The present work is a narrative beginning with a personal and experiential tour within Nisyros, the second-largest active volcano in the Mediterranean. In the first part, there is a historical and urban research which identifies various areas in which the island is actively involved. The continued growth of alternative tourism in Nisyros, coupled with research interest in its volcanic activity, make conference and nature tourism both two concepts to be renegotiated and exploited. It is an area which is changing it's morphology over the years due to explosions. Its subsoil is full of history and data to study. A palpable manifestation of physical actions in which human tries to integrate and live in it.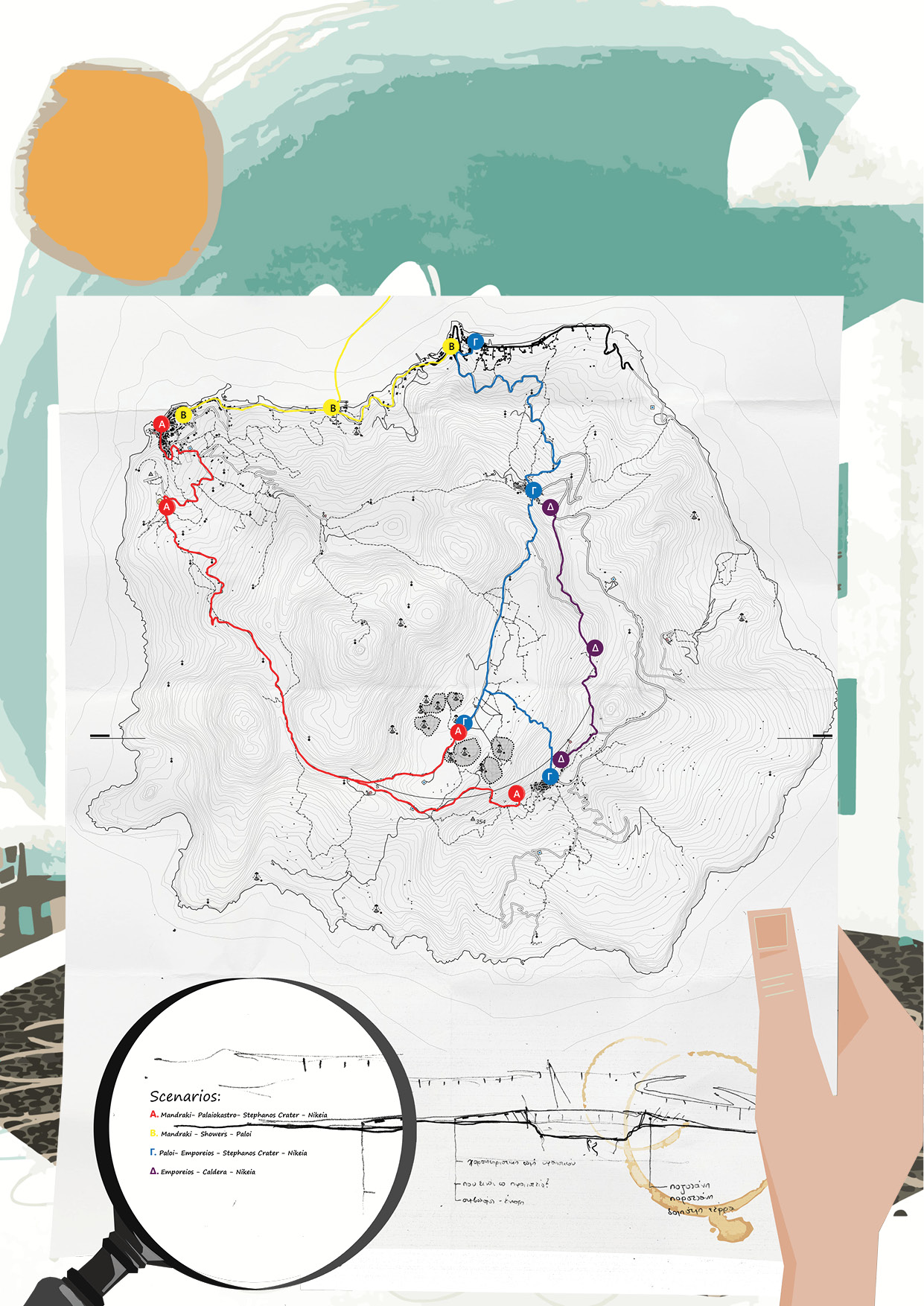 In the tripartite research, tourism and history are, in the second part, the concepts that shape the architectural proposal. Three centers are set up, located at strategic points on the island within an existing route through settlements and paths. The particular morphological and architectural features of the settlements, as well as the land management and materiality, are attempted to be expressed through synthetic gestures attributed to the relationship of the centers to the active craters and the particular lunar landscape of the island. Point 01. 'Skamma: Nisyros Open Museum' The Skamma is the middle stop of the proposed route. It is a place that manages the history of Nisyros and the palimpsest of various natural events. A key synthetic feature is the management of the section with the aim of highlighting the subsoil and adapting light but also static elements that allow unobstructed views of the crater. The final proposal seeks to harmonize with the environment and the terrain and seeks to link active craters to the walking route and the research in general.

Point 02. 'Geological Survey Center' This proposal manages the field of research. It is a synthetic result that manages concepts such as optical views and motion gradations. It considers its visual relationships with the crater while trying to redevelop activities in the Emporio settlement. A settlement that is almost completely ruined. In this way the final proposal is an extension of the existing linear development of the settlement, creates a new observation plateau and highlights the footprint of the existing trail, accommodating all the necessary research activities. Point 03. 'Eco-Tourism Center ' We are located in the most touristic village of Nisyros. This proposal manages the various facets of tourism activities that exist on the island. It is the culmination of the proposed route and proposes the creation of a tower which symbolizes the beginning of all walking routes within the caldera area. The final proposal is characterized by constructivist and sculptural elements, with the aim of creating a landmark - a reference point on the caldera. A dipole is created which affects the boundaries of the settlement and frames visual views that come into the existing urban net of the settlement.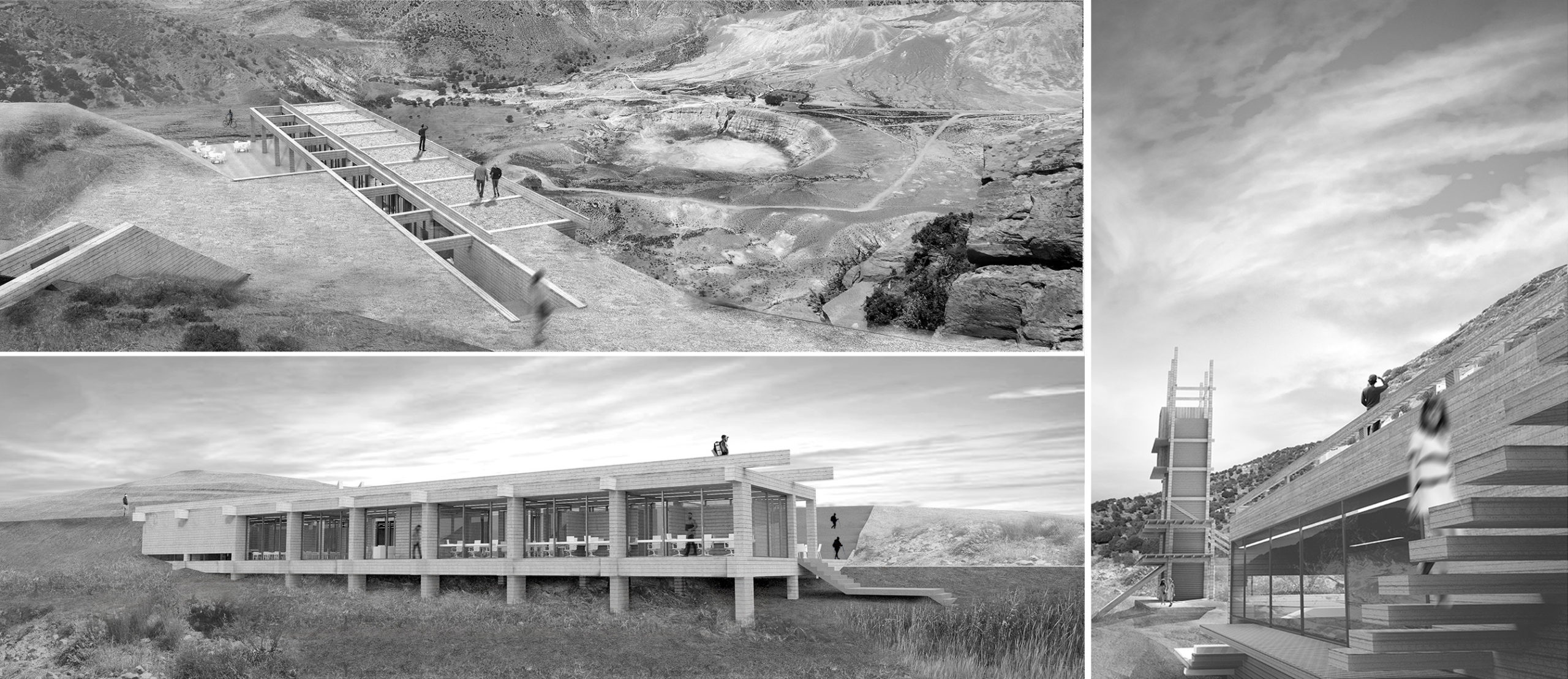 The Board: