Mumbai: a place in perpetual change: the city never stops, it is full of life, a constant coming and going. Ancient and modern, traditional and colonial, endless cultures and religions. This is Mumbai.
Worli Koliwada is one of the pieces of this complex mosaic.
Located on the northern tip of Worli, one of the seven islands that formed the original archipelago of Mumbai (18th Century), it is one of the oldest fishing villages in the city.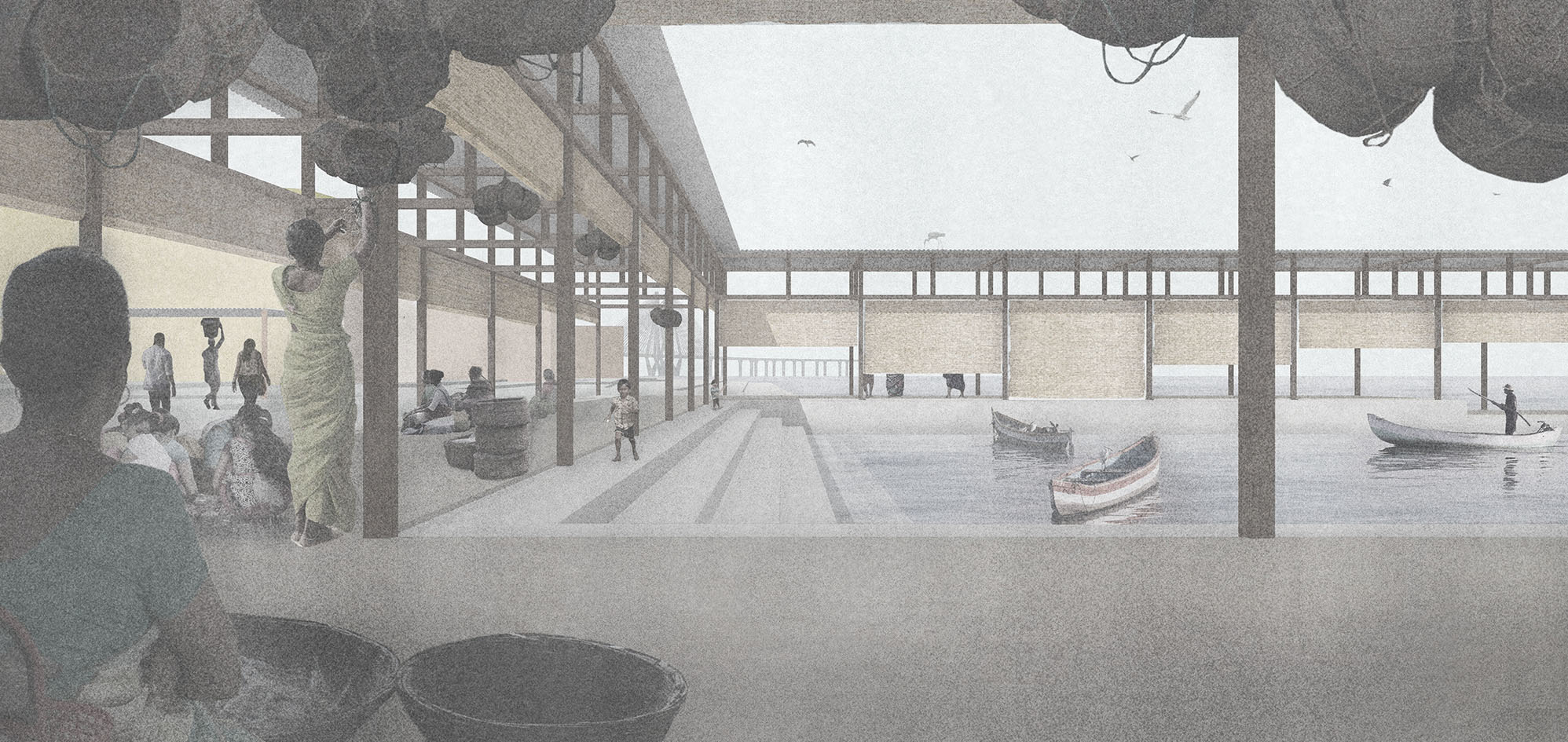 Worli Koliwada is a unique combination of characters, it is a strip of land into the sea. Koliwada means "fishing village" in the local language. But the village is paradoxically far from the roots of its place, from the traditional fishing activity, which remains "excluded" from the rest of the "globalized" village and City, and from the edge on the water, which is not well treated by people. And for a changing place, for the instability induced by the contemporary scenario, will there be a way to enhance the rich traditions, history and places of a small village without letting them disappear? "You can't change the situation in one day!" The words of Tushar, a young teacher from Worli Koliwada, which constantly accompanied the research and analysis of this work. The project proposal therefore arises as a project in progress, that reflects the character of the spontaneous urbanization of the village. It is through the people themselves that the process can take place, by finding at first the right place where to act, and will follow only the real needs of the people.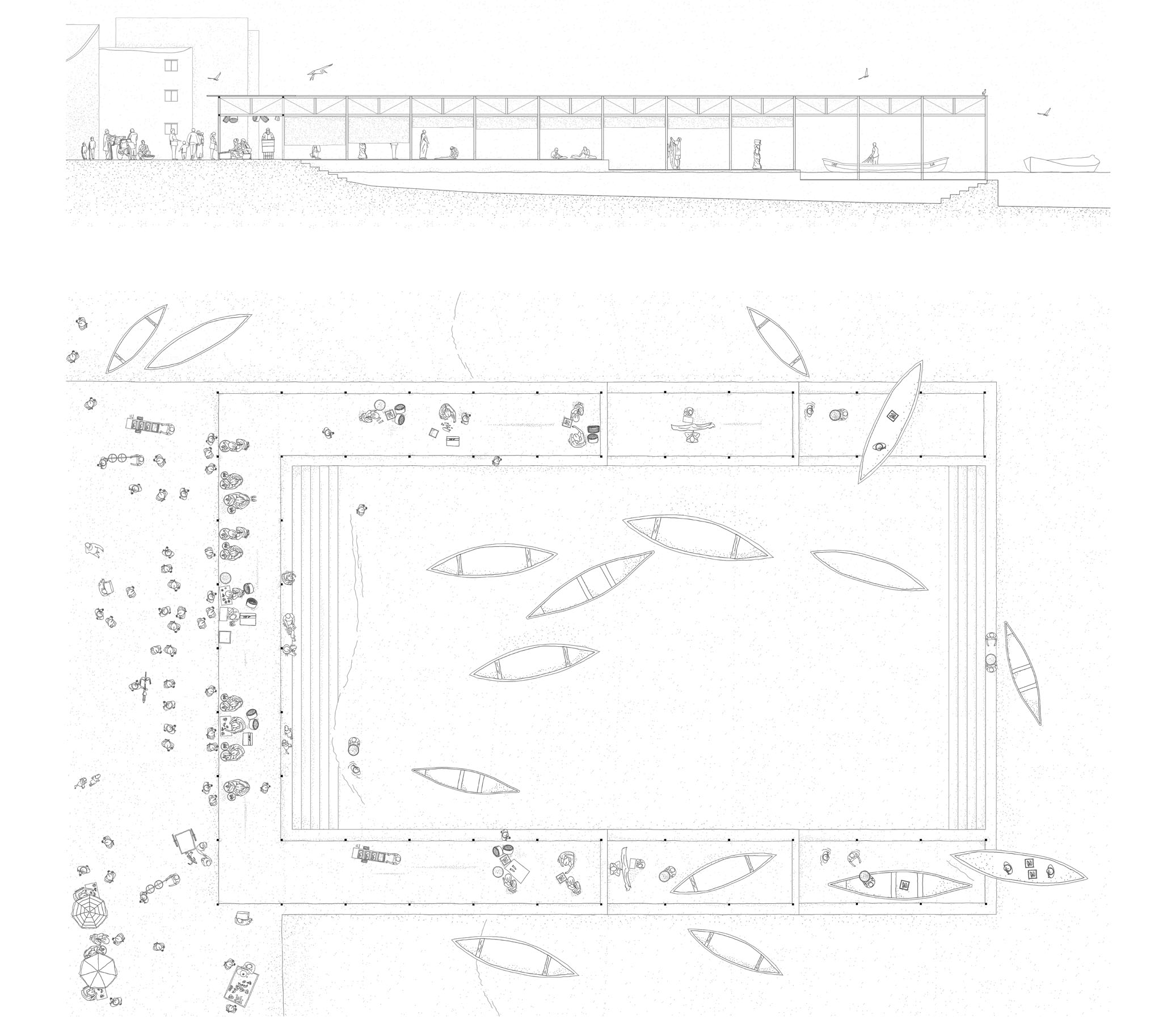 Listening to places, was fundamental to understand the right point in which to act and make this process "start". And it was precisely the most marginal point of the village, the one in greatest difficulty, that suggested the grafting of a project: the new jetty, summersed by waste and a potential good fishing point for its central position. It is the right place where to give to the people a contact with the water and the fishing tradition, to make them use a place, that will be "cleaned" automathically. The people of the village are therefore protagonists in first person of the change in Worli Koliwada. The project physically activates, varies and increases the flows and movements of the people, towards what is currently marginal; which figuratively leads to get closer to the traditional fishing activity and to the understanding of the very nature of the place, the contact with the water. That the project itself can be a way to "educate". But the process itself is a way for the village to enter the City along the coastline, and fot the City to give value to the village of Worli Koliwada.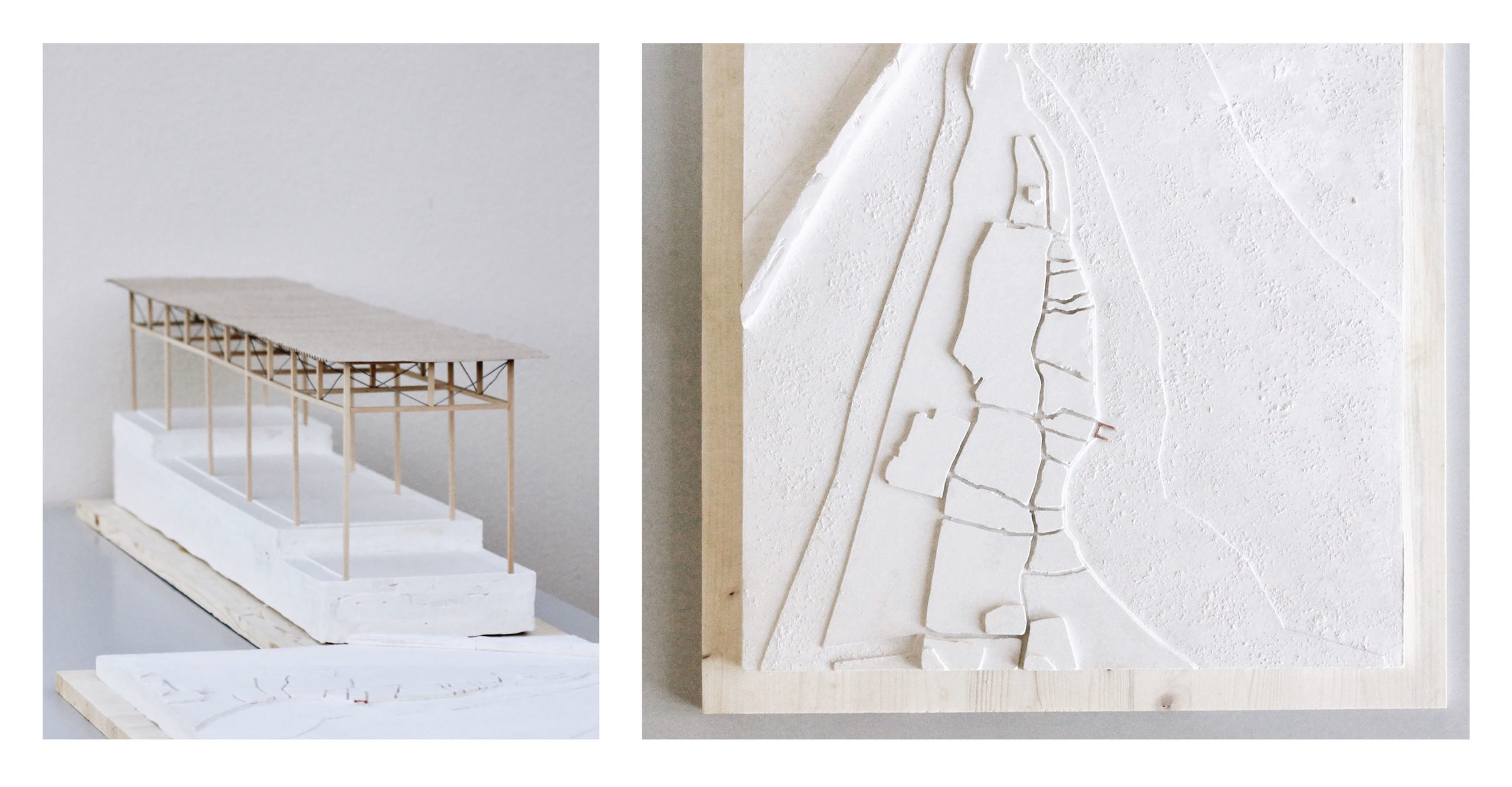 The Board: