In the midst of nature, located on the border of Thailand, there is a community of children and young Karen, who are lacking of opportunities to study, educational support, as well as being discriminated. However, feeling worthless is better than being pretended not to be existed. We believe that Karen hill tribes are always valuable.
When we talk about Karen, we will have the image of people with unique lifestyle, identity, culture and traditions which reveal their worthy of conservation local architecture.Their sufficient way of life are harmonizing with community and nature.In com promisingly living with nature, they can make value from the surrounded nature to support themselves.
This unique local styled architecture was built using some adaptive local materials. The architects studied from how Karen people built their homes. They learned the Karen simple style of living. The tribe usually create their homes using materials they could find in their villages. They chose simple things but with uniqueness. The concepts of being simple also relates to King Rama 9's sustainable living concepts. This means the Karen people make the most of things and from wise people they have. They have shared what turned to be their incomes and profit as well as built strong and positive environment. The community and school exchange their knowledge. The outcomes also have some connections to Princess Shorthorn's projects on education and social strength. People have learned to grow their foods to survive and improve their quality of lives. The layout is according to the way of life, activity, and safety as learning from childhood to adults. Its orientation of the building be surrounded, visible with connecting activities. The internal space is divided into class levels by providing a playing area, agricultural areas, learning pavilion for relaxation and self-study. The outside presented the community learning module and the practicing area for a career.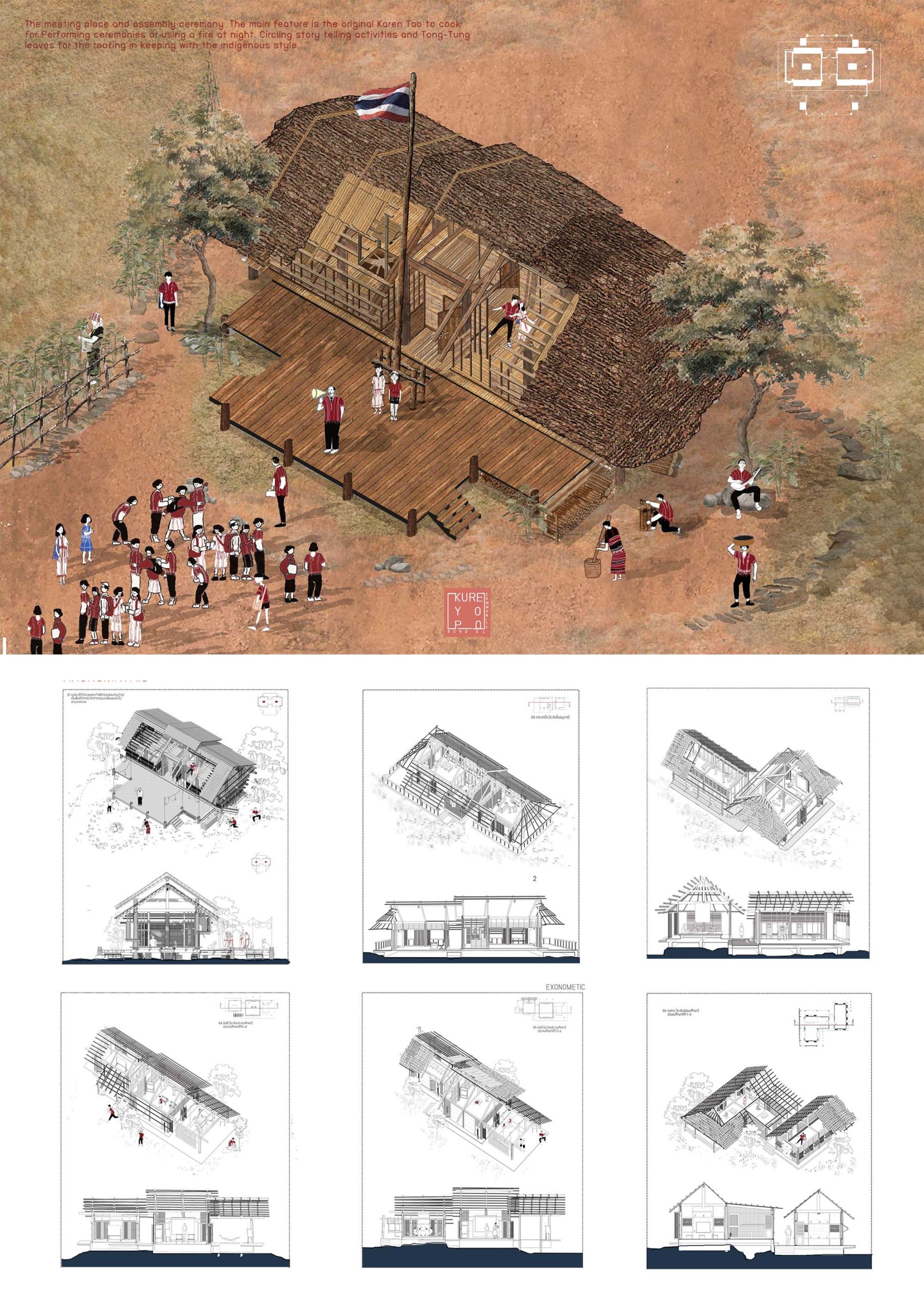 Furthermore, the connected space of each building shows a different learning activity, for example, an area for agriculture; plantation area including local plants of the Karen people, royal plants, and economic crops to generate income and conserves nature. Collecting water by digging a well is planned for future use and the fishery. Another purpose of digging a small canal is to be a detention basin and water source for agriculture and use in the project. The project will become a model school and it shows a sustainable community through planted forests for the benefits of society and a balanced nature. Every building's structure was built using a mixture of wood and concrete depending on the user purposes. There are balconies connecting some building spaces. There are stoves in every home. Stoves are one of the main components of this home style. They put them both outside and inside their homes for cooking and making spiritual ceremonies. Wall, pole and floor decorations were crafted beautifully using unique and strong materials such as local bamboos, leftover wood pieces, metal sheets, sticks and leaves. The architects chose to build high roofs to protect people when the weather gets cold. The area is on high lands and the weather can get quite cold sometimes. They designed the buildings at their best to maximize the users' purposes and that they can always be adapted when needed.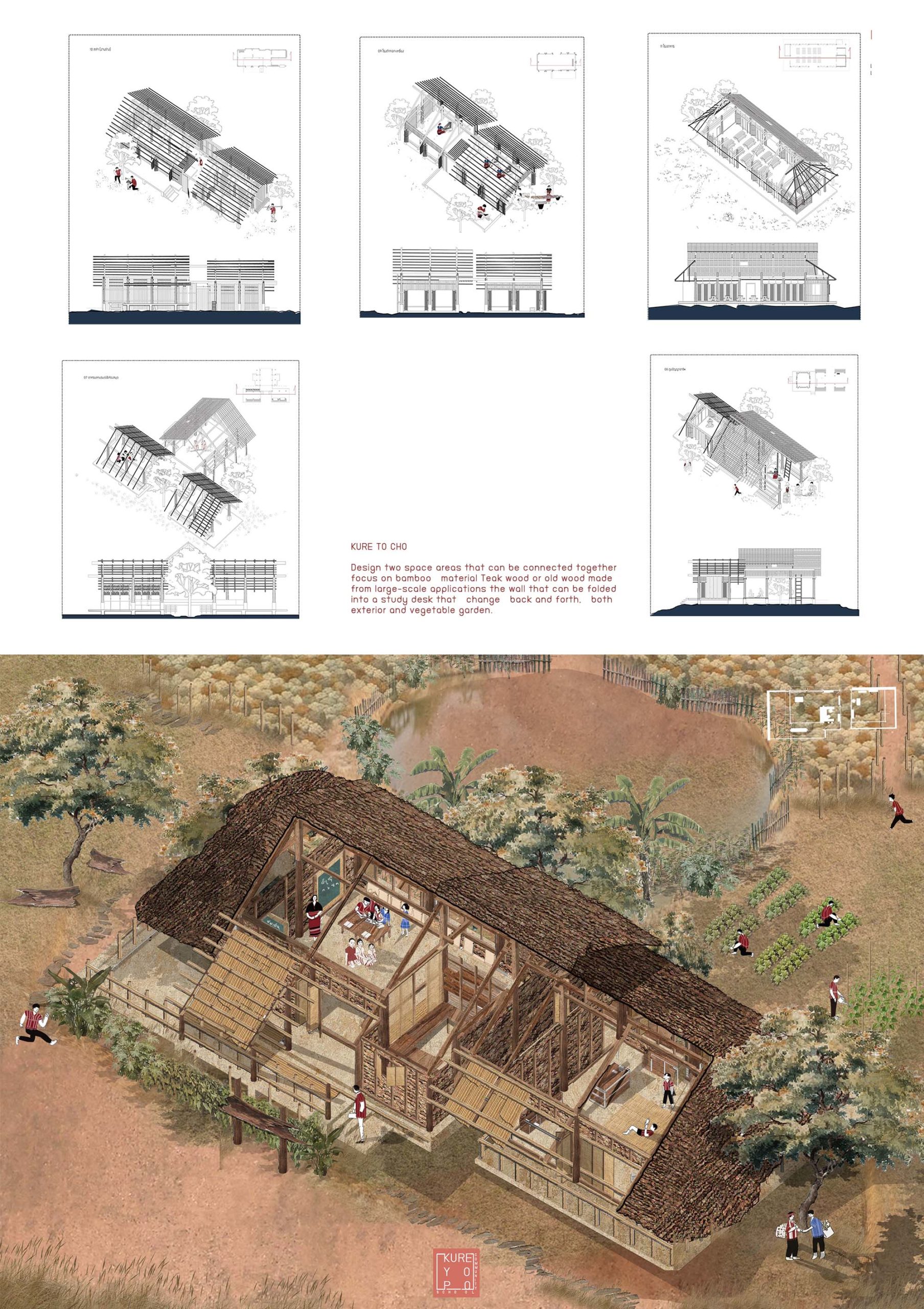 The Board: