"Poudrière" industrial park is quite close to the city center of Sfax and very well connected to the suburbs. It is bordered by the new Taparura suburb (a land built on the sea). In 1960, the first industries to settle were dealt with phosphate processing and textile. Nowadays, the 150 hectares industrial park is facing many issues due to pollution and urban sprawl. A dozen industrial complexes were abandoned and left to decay. They became eligible to be adaptively reused and transformed. The goal is to transform the zone into a vibrant mixed-use suburb complementary to the city center and achieve an environmentally and socially sustainable lifestyle in the new "Poudrière".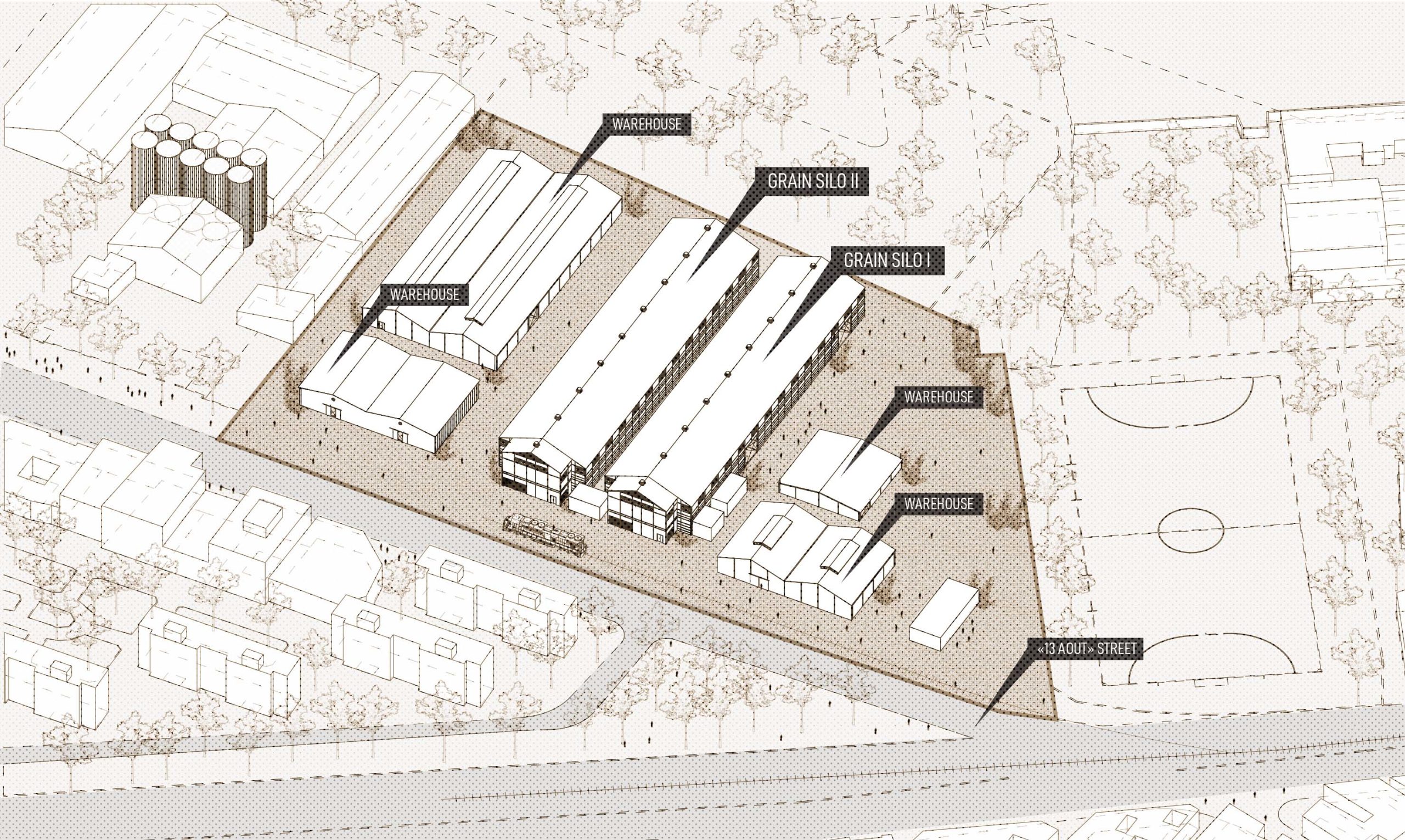 The site chosen is the "STP Grain silos complex". Built-in the 1940s during the French colonization, the project is considered as the first constructed complex in "Poudrière". It was used to store harvested grains coming from agriculture fields. Nowadays, the complex is abandoned, inaccessible and insecure. It is usually seen as an urban void and disconnected from urban life around it. The challenge is to transform the STP complex into an integral component in the city. Additionally, providing new functions and a well-established connection to the surroundings may also bring life to the area and make it more dynamic and lively than before. Our idea was to create the "Poudière" Community Hub to encourage interactions, innovations, and exchange in Sfax city. The silos will become a living station for professionals, artists and administrators to create, innovate and share their ideas. Citizens are also involved by expressing their opinions and participating in the decision-making process.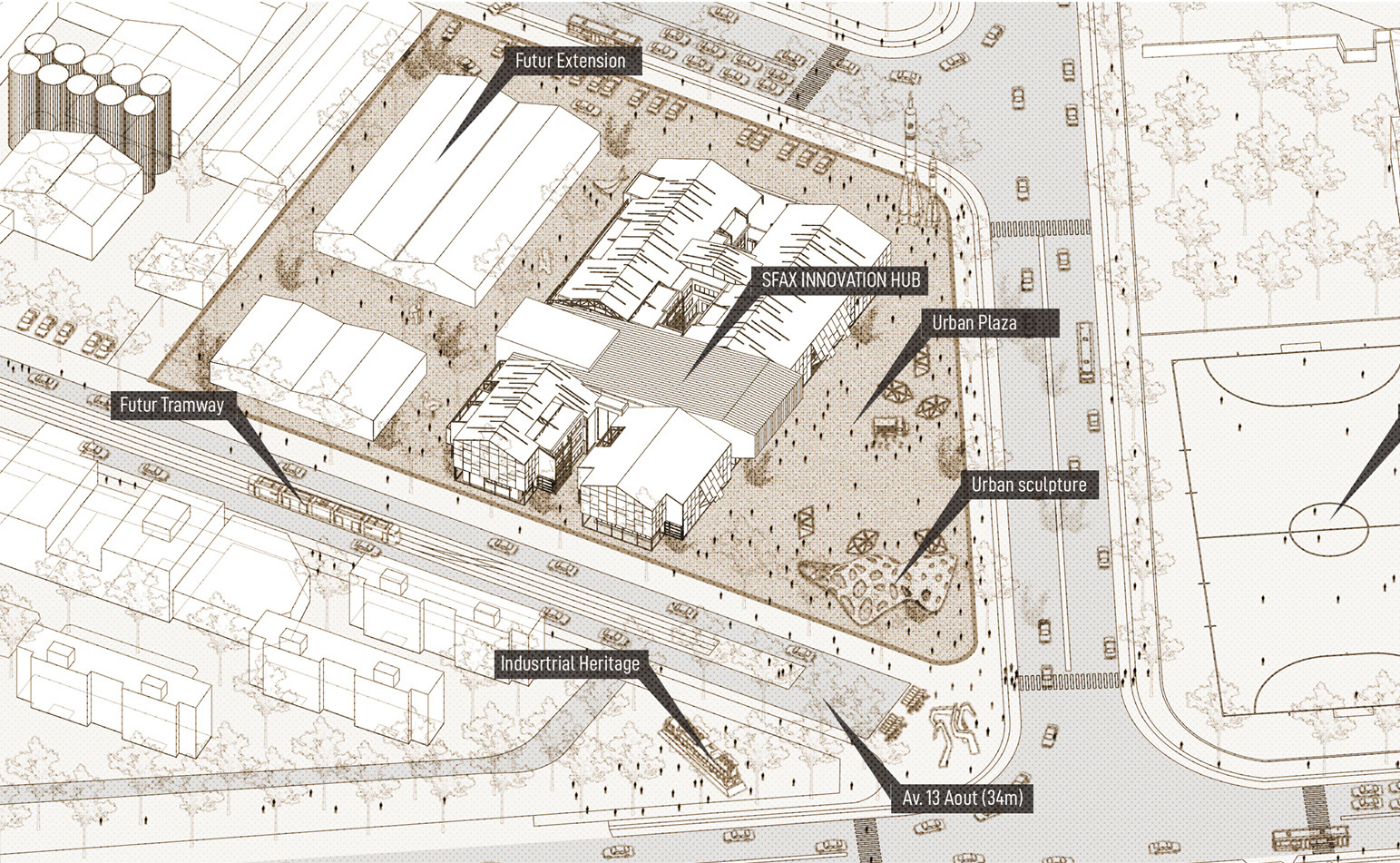 "Poudrière Community Hub" will be a landmark for the future and a model for tomorrow's interventions in "Poudrière" industrial park. To better serve that purpose, the sliced parts were reshaped in contrast to the existent form of the grain silos. The new volume hosts the main central hall which interacts with the rest of the hub spaces. The new program includes a mix of office space, focusing on technology, research and development, digital fabrication spaces and an urban laboratory… To fulfill the requirements of its different users, the HUB was divided into : - Spaces addressed to the public placed close to the entrance : [A] Central hall, [B] Multi-purpose space, [C] Auditorium, [D] Coffee shop - Areas reserved for professionals and researchers who work in the hub : [E] living lab, [F] Coworking Space, [G] Fabrication laboratory. To achieve our specific intention of conveying decay/rust over time, we used corten steel panels as a second skin material for the building. These panels are perforated to filter the sunlight and ventilate the workspaces.

The Board: