Built between 1832 and 1836 according to Karl Friedrich Schinkel plans, the Bauakademie used to host Berlin's School of Architecture. Considered one of the most iconic building at that time, it was demolished in 1963 after the damages of World War II. The GdR Ministry for Foreign Affairs was erected in the same location and also demolished in 1995. Since then, various attempts were made to reconstruct the Bauakademie with no result. Between 1999 and 2001, the southeastern corner of the Bauakademie was reconstructed as a sample facade and since 2004 a facade simulation has been showing the image of the building in the urban space. In September 2017, the competition brief was published to find a use concept for the New Bauakademie building.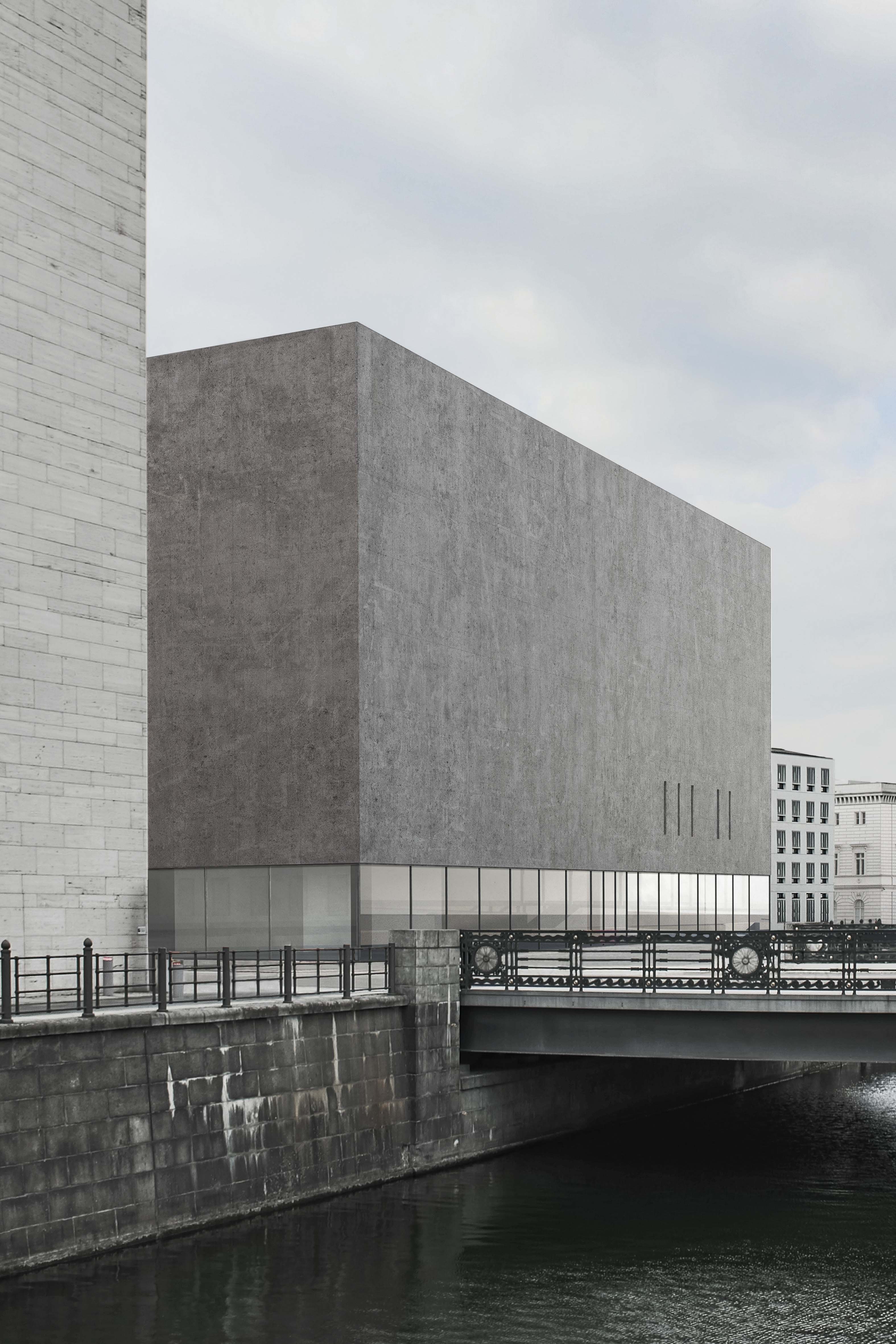 The temporary volume shows the importance of the building reconstruction as a fundamental element for the urban asset completion. The proposal defines a possible way to fill the void left by this monument in the city center. The project is developed considering the public debate on this issue, interpreting the history and the relations of the urban system and studying Schinkel's architecture design and language. Thought as a Berlin Museum for Architecture, the new building respects the original position with its compact volume and four uniform facades. Connected with a new pedestrian bridge to the Museumsinsel, the entire Schinkelplatz area is redesigned and spread over two levels. The highest level of the square intercepts city flows from different directions and the lowest one hosts the museum main entrance. The ascending exhibition path starts from the underground floor and goes up through the first and second floor. The ground floor hosts a temporary exhibition gallery along the perimeter of the museum as well as functions and activities opened to the city like the cafeteria, a restaurant and a bookshop.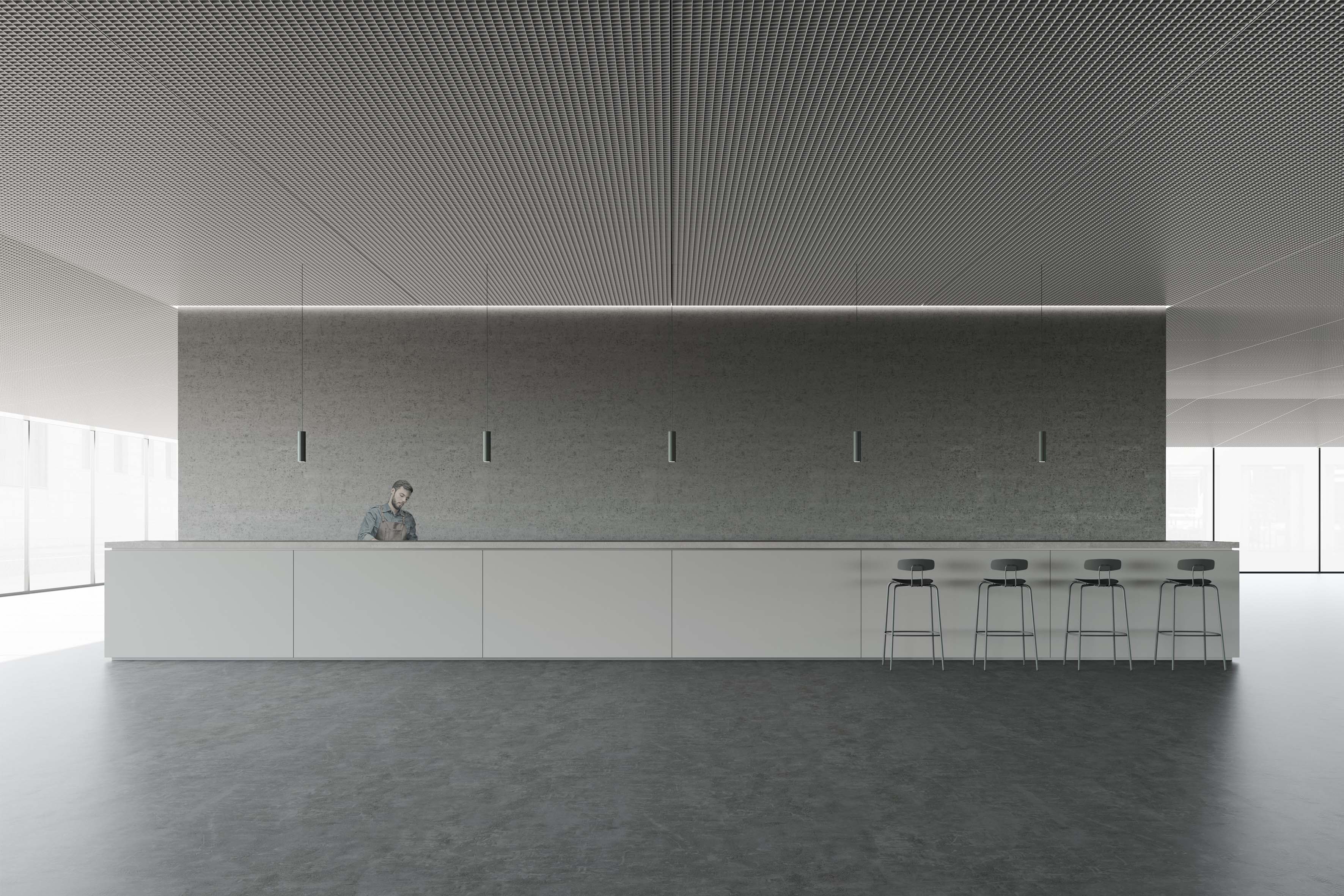 Reinterpreting Schinkel's architecture rules, geometrical control and proportional systems are used for the composition of New Bauakademie plans and sections. The 46x46 meters original square defines the new building. A single spatial conception guides the project in its entireness. The spaces of the five levels are defined by the perimeter and four concrete cores that go through the whole building, hosting secondary spaces subtracted and separated from the continuous space of each floor. The two biggest square cores catch light from the roof to diffuse it into the museum spaces and one of them hosts the main staircase block. The four facades consist of solid walls protecting the works exhibited. These walls are pierced by narrow openings connecting privileged exhibition points with the most important monuments in the surroundings. A continue curtain wall characterizes the ground floor highlighting its openness to the city.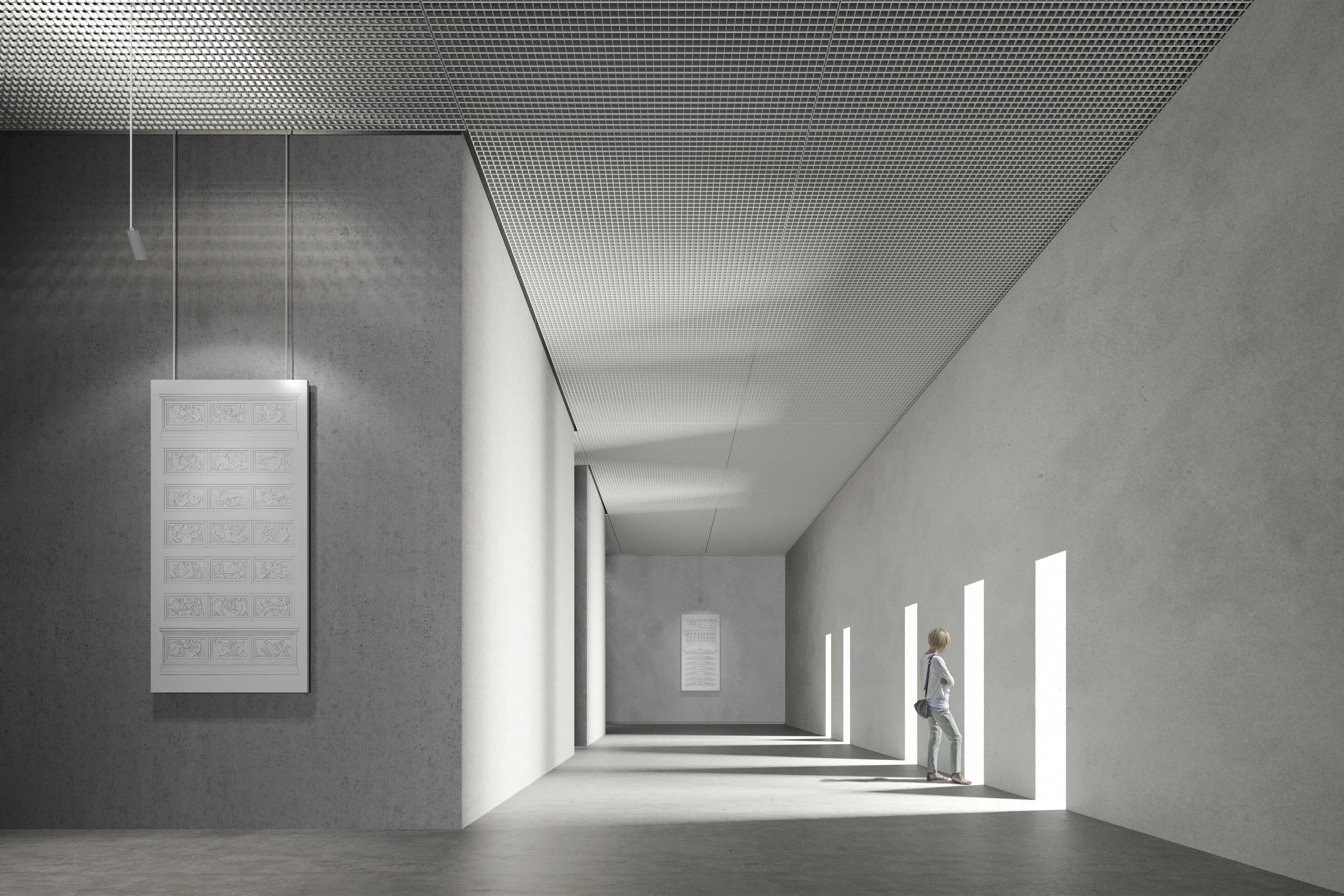 The Board: