Located in the former Mercado Central de Frutas y Verduras de Legazpi, the new cultural and mixed-use spot is a coexistence of new and regenerated buildings. The aim of the project is the rehabilitation of the urban and architectural quality of the existing building proposing new typologies and functions.
Starting from the morphological reflection on the existing shape, the project finds the opportunity to design a new open public square that unifies each part of the building, linking it to the river and the city as well. Analysing the former market as a monument that concludes a big axis, the projects proposes two new towers to reinforce the monumental role and experiment new typological possibilities.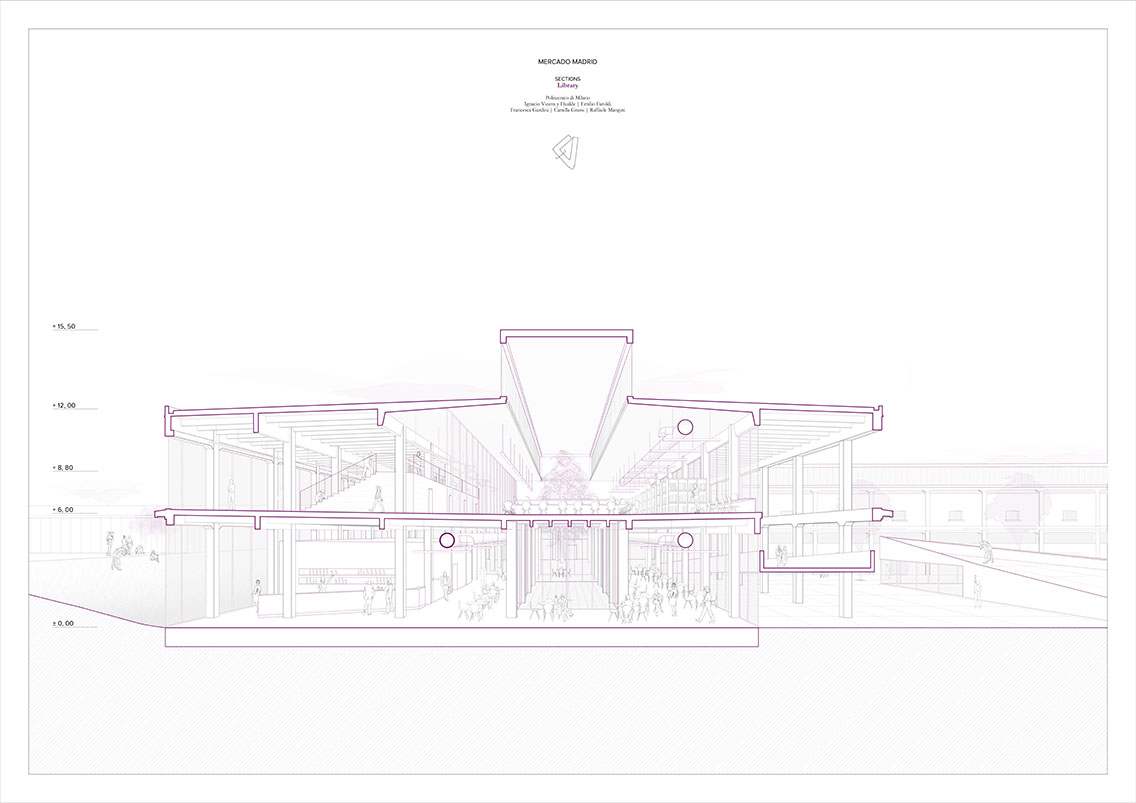 As it is increasingly happening in the contemporary architectural scenario, the project is neither a preservation choice nor a new architecture, but the coexistence of both. The proximity to Matadero Cultural Centre suggests the integration of new cultural spaces, defining a cultural district on the southern border of the city and, mostly, along Madrid Rio. Moreover, the project is intended as an occasion to extend the landscape project of Madrid Rio and implement public spaces, sport facilities and green infrastructures in the southern part of the city, currently cut off by chaotic highway junctions.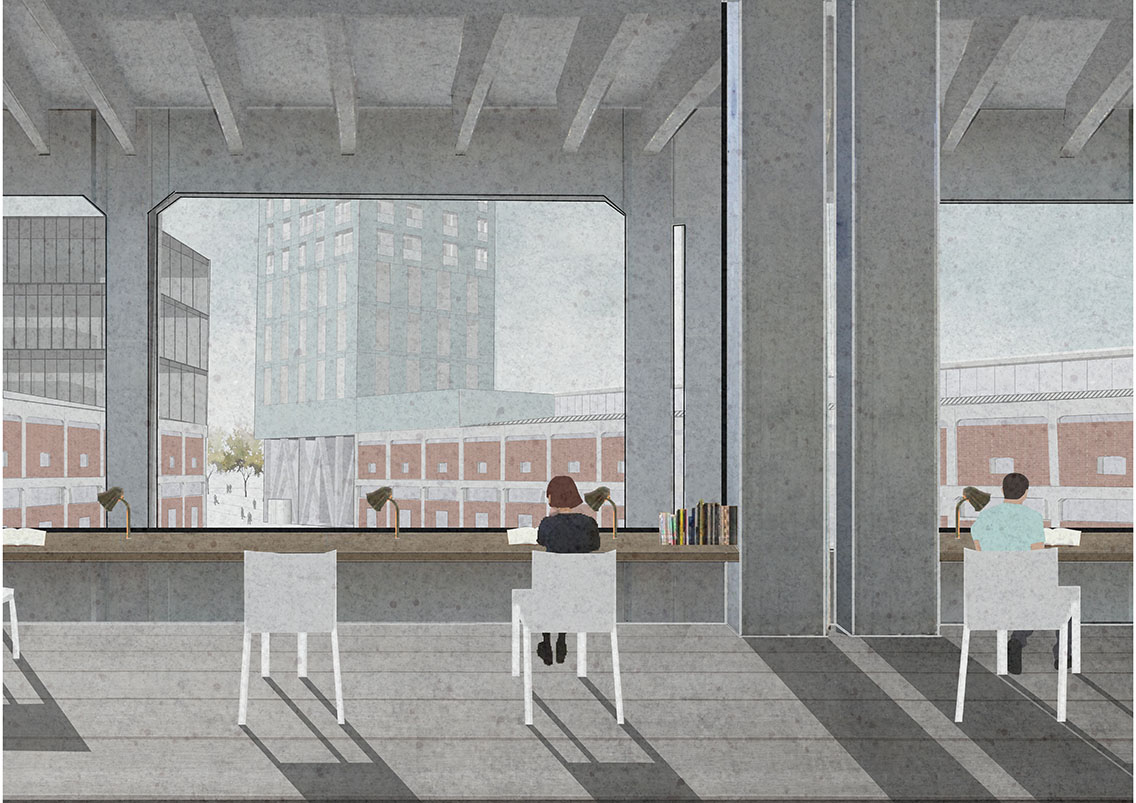 The reduction of the infrastructural impact, both along the river and in the proximity of the former market, gives the possibility to redesign borders, giving continuity and including the peripheries in the successful transformation project. The proposal considers Manzanarre river as a natural limit of the southern part of the centre and the reuse of the former marked as crucial in the development of the transformation of the city.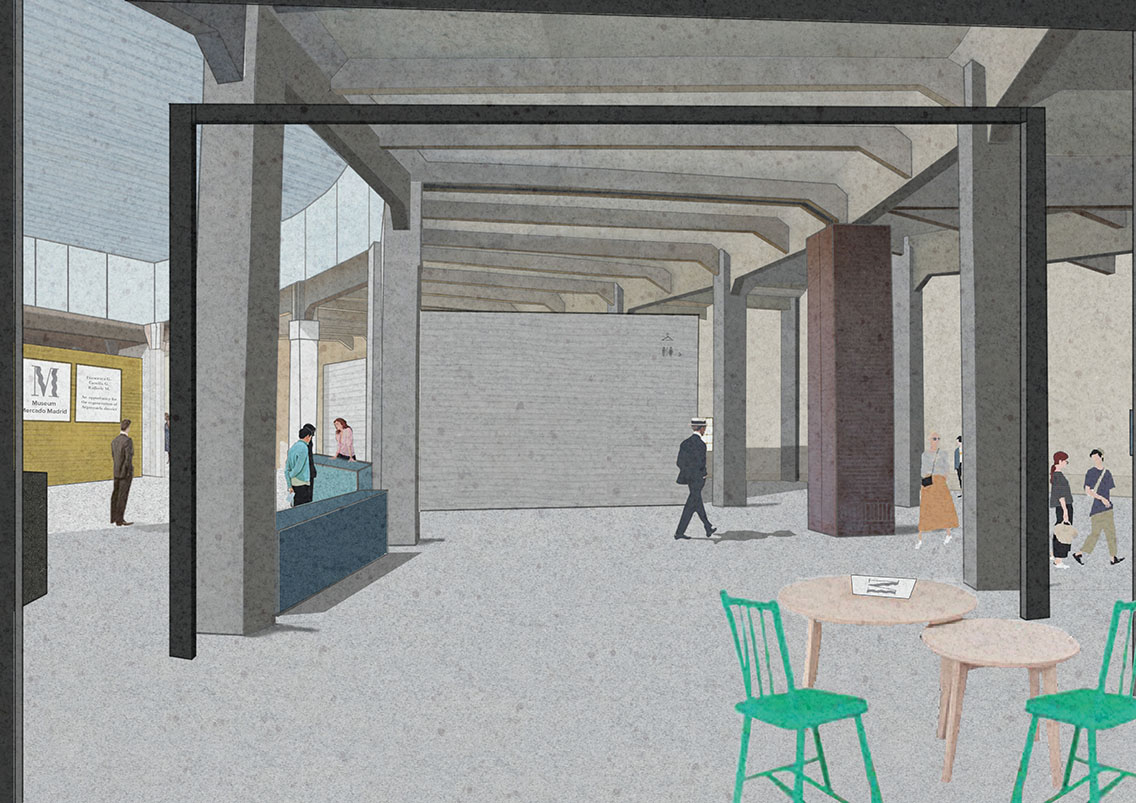 The Board: