KAKTIKAK is a cultural project intended for artists to come, create and share their art by staying a few months in the complex to discover or redefine their own art through the experience of the void and its many ways of living it.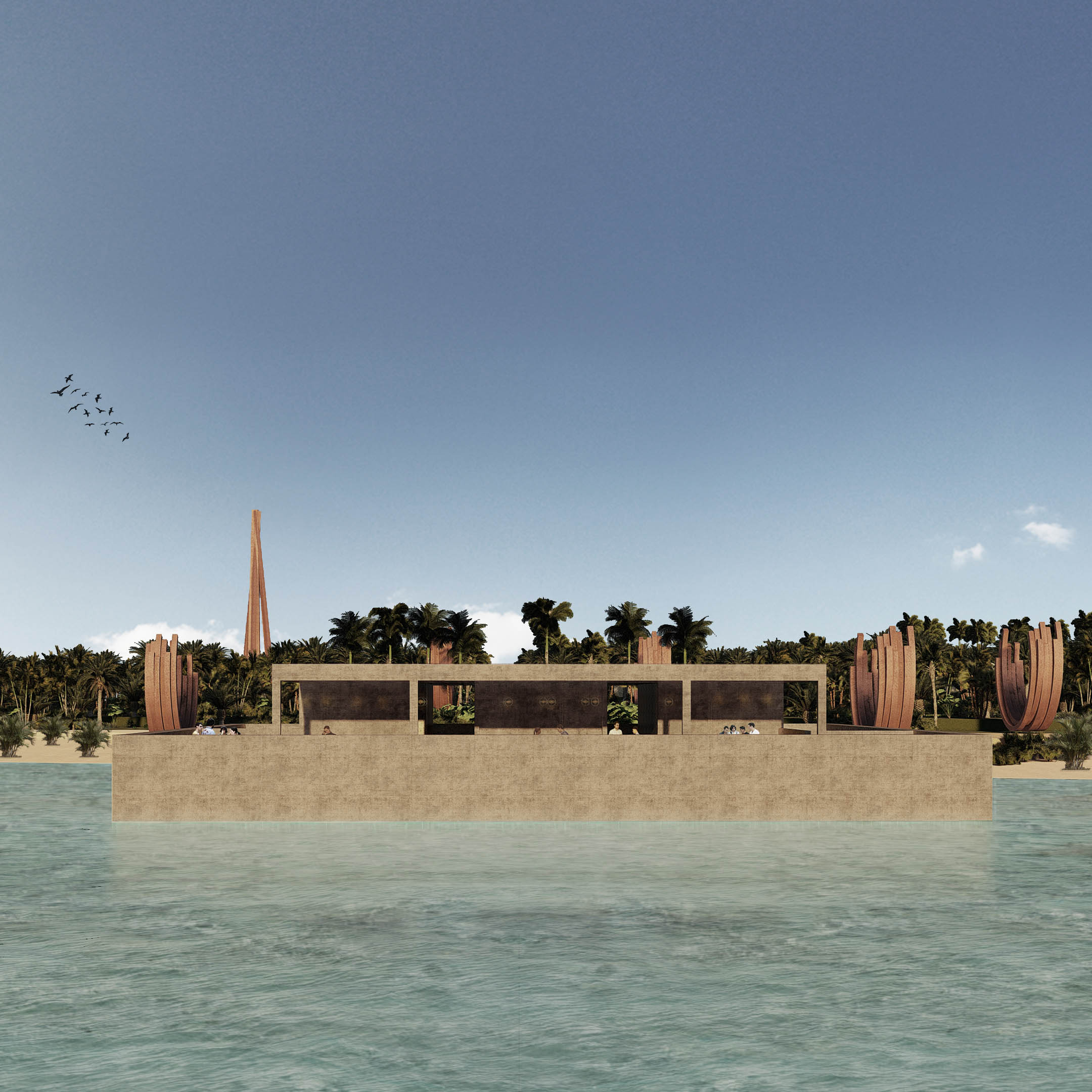 The entire project was designed from the point of view of the void, along the complex there are different understandings of the vacuum, in the case of the image shown there is one created in the water, destined to the common areas.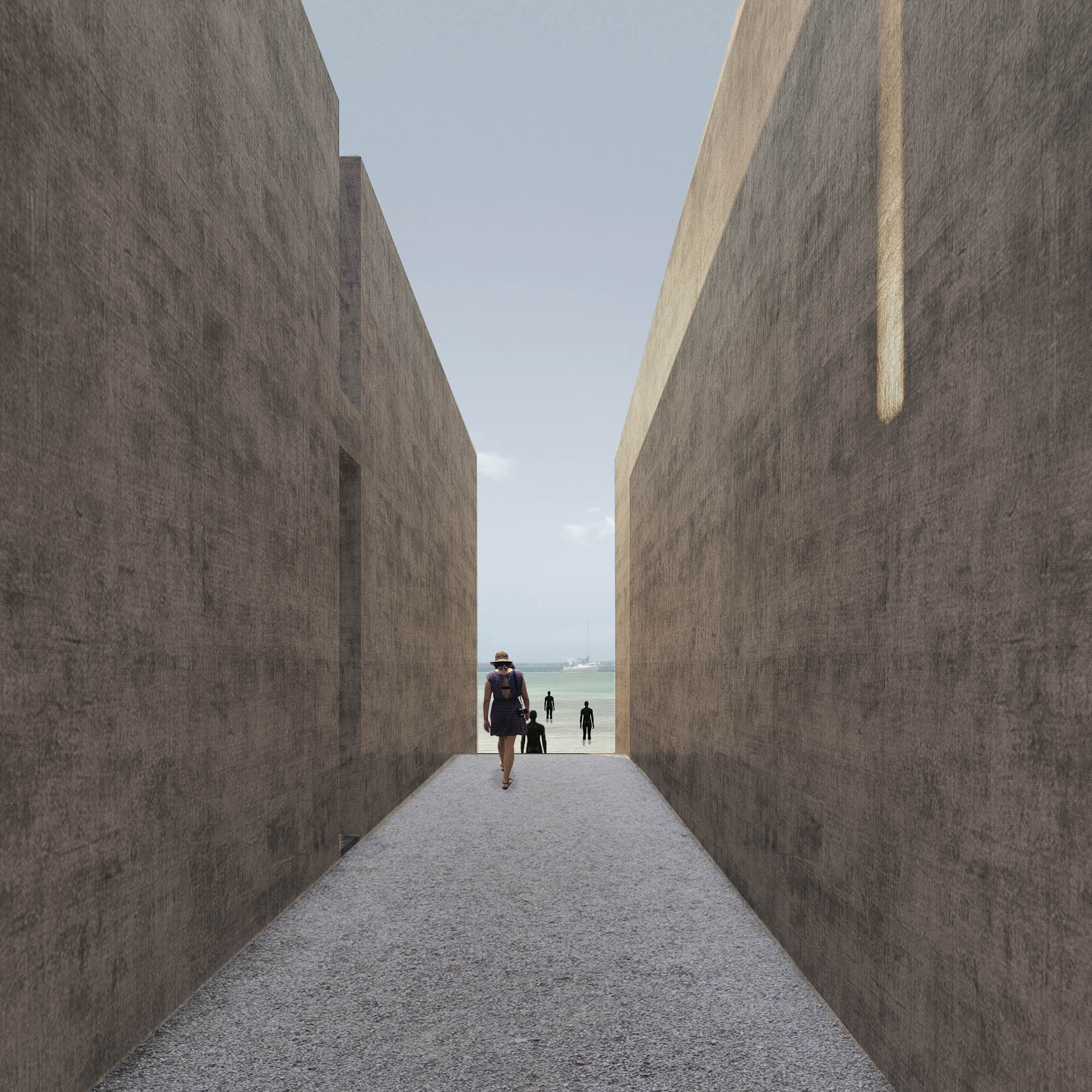 This image is called "Corridor to the void" because it is a transition between the buldings of art where you can gaze how the emptiness can be framed by architectural elements, returning the value and importance of the vacuum, and undestanding other point of view for the complex language of the void.
The Board: