Currently refugee crisis has become a very colossal issue all around the world. The number of displaced people in the world is currently approx 70 million. The average length of stay as refugees in a country can be 17 years!
Varied steps are always taken to arrange temporary settlements, sometimes even providing scopes of earning, but till now no measures have been taken to make the refugees socially acceptable by the local community. Even if the refugees stay in a country for generations, yet they feel secluded and socially isolated.
We tend to forget that everyone has right to live, they did not move to these countries willingly, rather were displaced forcibly.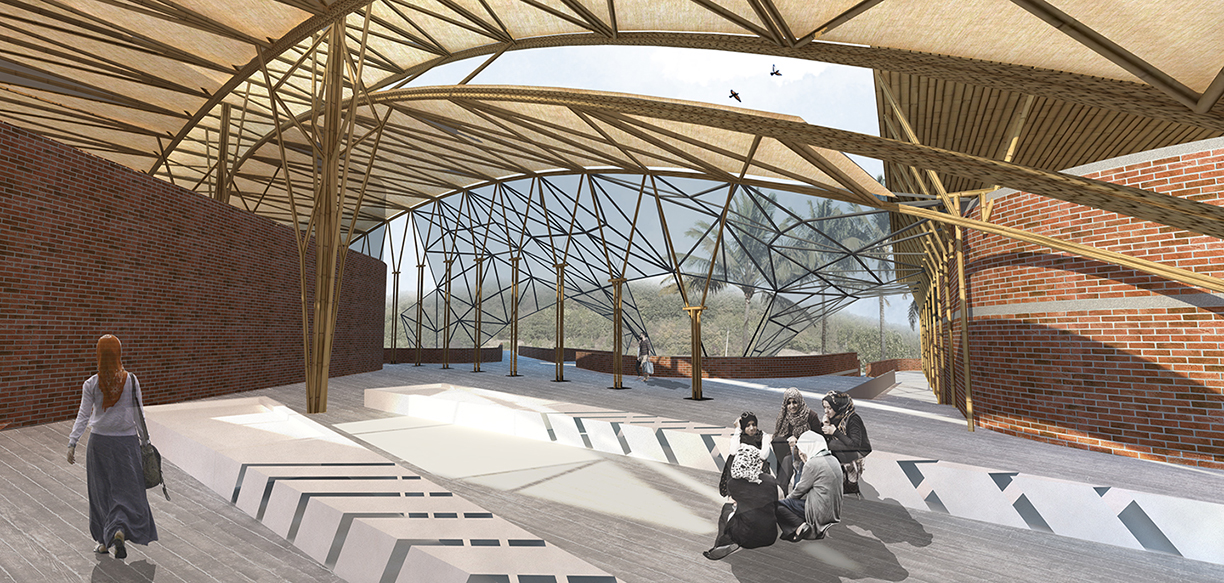 Hence, by considering the long term stay of the refugees, the project intends to reinvent refugee camps as a city which will act as a catalyst for transforming it into a local community. The cities will be developed in few phases considering the development of a local Council Center in the first phase. The representatives from the Government and the refugees will meet to discuss all the issues and affairs of the city. What else can be the best way to support a new city other than having a Local Council to stimulate the requirement of the residents of the city. It will eventually turn into the heart of the new city. This concept can be used as a prototype in all the refugee camps worldwide to overcome this preponderant issue of basic social and human rights.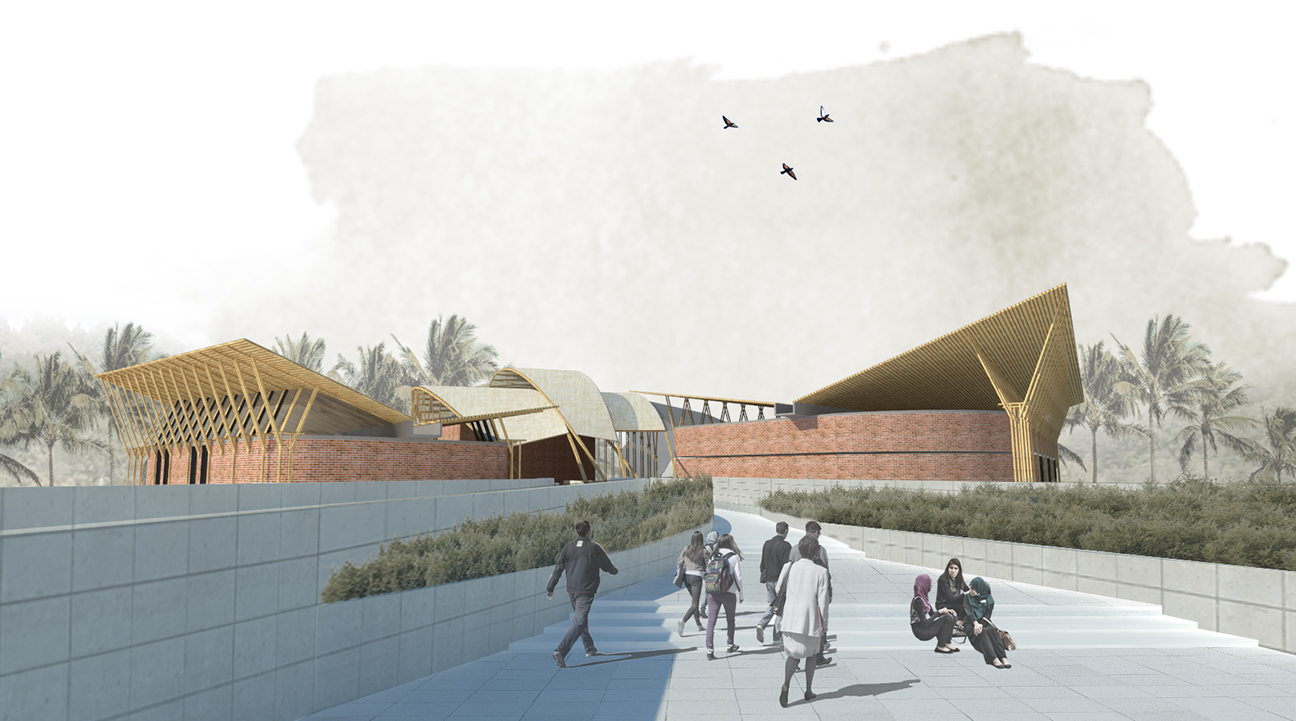 For the Design purpose, the first phase of the city, that is, developing a Local Council Center and the site, the Rohingya Refugee camp in Kutupalang, Cox's bazaar, Bangladesh, has been considered. The site has been selected not only because it is one of the largest refugee camps having almost one million refugees, but also because it is my hometown. The selected site is easily accessible and well connected with the adjacent communities and main interconnecting high-way. For the design phase, the topography of the site is analysed by using different methods. and the reference lines evolved from these analysis later guided the development of the form. The settlement patterns and construction materials of this region were studied in depth and applied in the proposed design. Highest priority has been given to the project to be considered as a place for, of and by the people. The design, selection and methods of construction materials are responsive and sensitive towards the local context, yet contemporary to be competent part of the FUTURE CITY.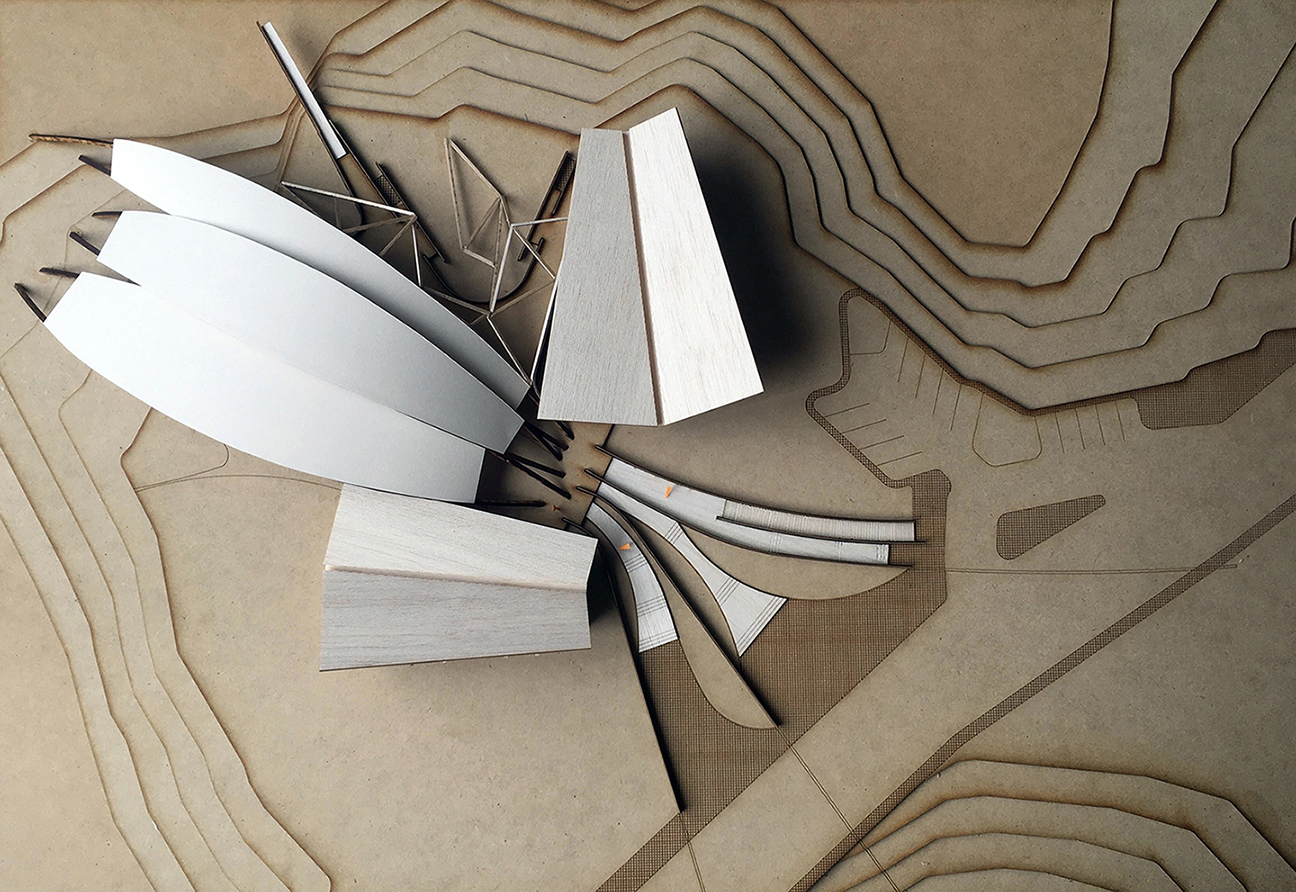 The Board: