The population of Melbourne is predicted to double by 2050. The existing crisis of uncontrolled single dwelling urban sprawl is making more people move away from CBD owing to change in the nature of work, affordability and quality of life leading to massive commuting time. What if an architectural move could be the answer to this? A piece of architecture that imagines itself as a complete organism – a closed loop system that provides the most essential live + work + play atmosphere with high standards of sustainability and community that can eventually become a network of organisms that could communicate with each other?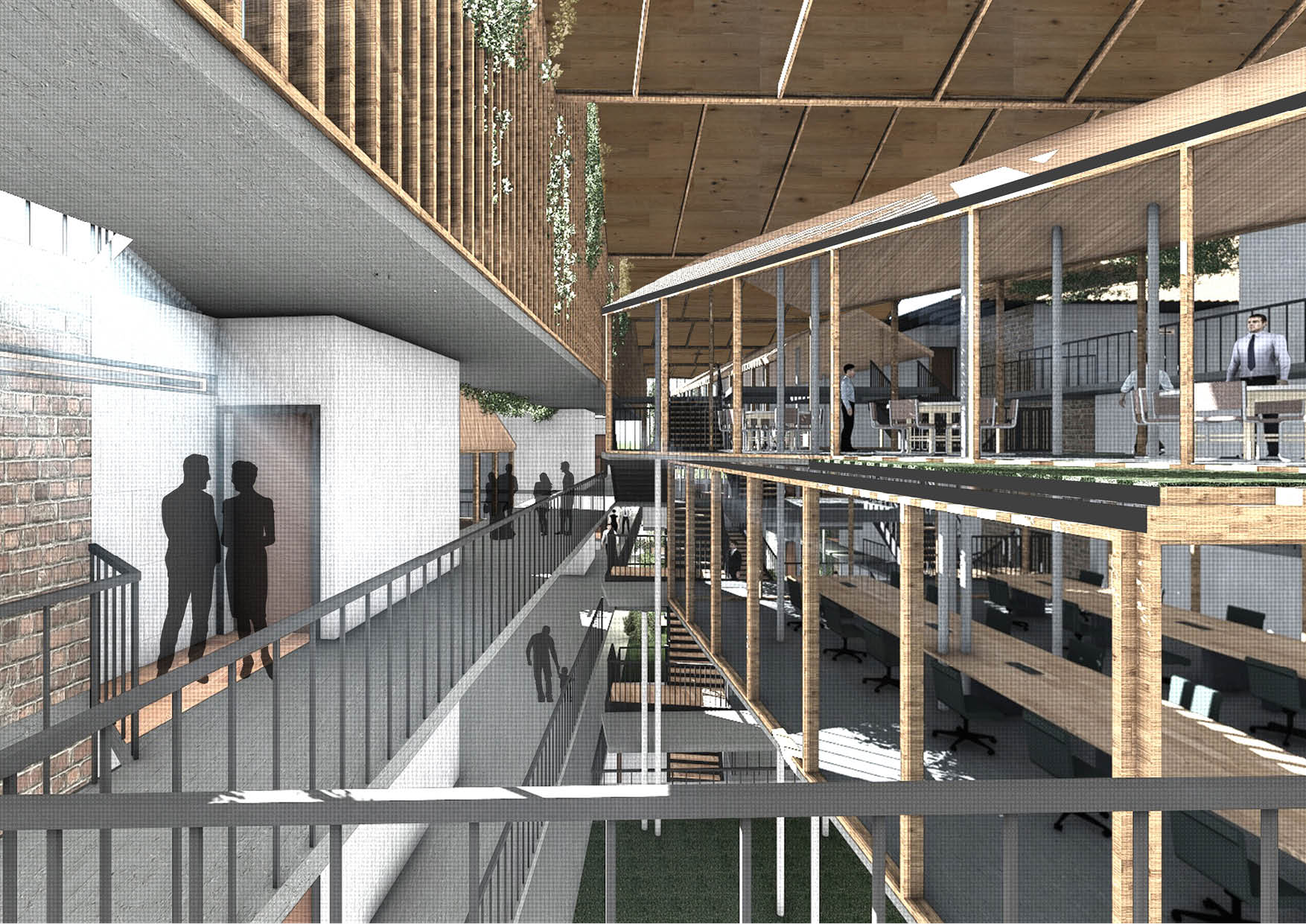 The design idea is inspired by the relationship between solid and void. The importance of two distinct functions is simply conveyed with this solid (private, secure, comfortable) - void (public, open, communicative) understanding. The central space in most cases is a place of togetherness and gathering - be it a university building, a shopping mall, a religious place, a school, a club or a courtyard in a house. The contrast in functions and the nature of this central space are key drivers of this project. This design idea takes the shape of central work spaces surrounded by apartment units. The residents, predominantly millennials who prefer working from home buy an efficiently designed apartment unit along with a 5 or 10 sq.m office space for a price less than an outgoing stand-alone 2 bedroom apartment unit. The mixed use medium density building also provides sufficient pockets of green spaces that foster community and a rooftop garden where each resident takes care of atleast one planter box and can grow spices and vegetables - a good way to produce food in a small scale.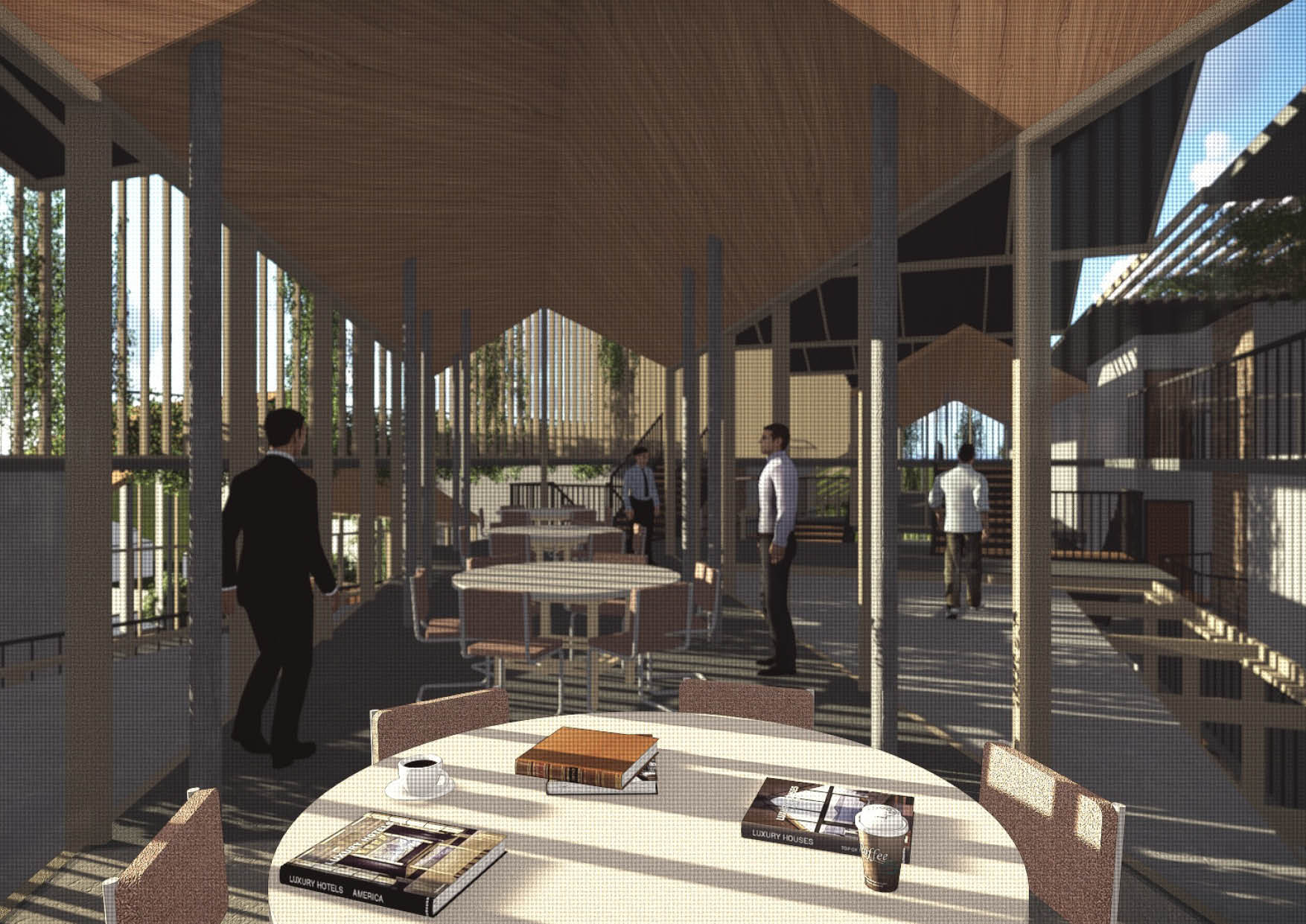 The uniqueness of this research + design outcome is it tackles a complex issue and sets a simplified base for future adaptation. This outcome is essentially future-proofing the housing industry - making it affordable, liveable and sustainable. It could be interpreted as a thriving urban village that has enormous capability in terms of technology, work atmosphere, productivity and community.
The Board: