…and it is essential that nature exists, granted to our violations;
or that the rules for organizing the poem are the same as for nature,
but the elements with which the poem organizes itself are not found in nature;
and the poet does not transcribe the world, but is its rival.
Herberto Helder, Memória, Montagem, 1979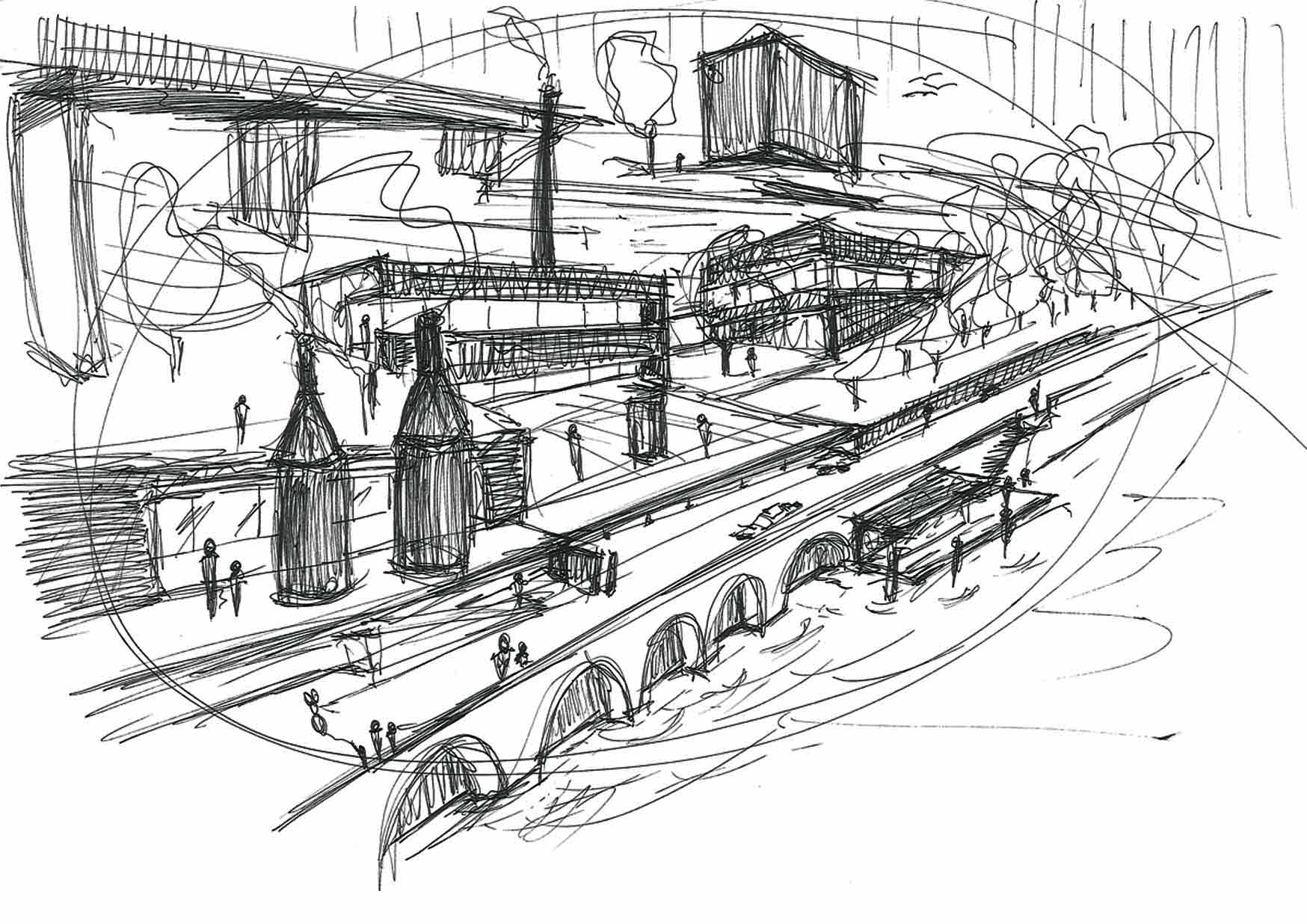 The place, an ancient factory of ceramic materials for domestic use, today represents a fascinating case of industrial archeology, which offers a prerequisite for the design of spaces for the formation of young artists and artisans who can, from memory and from the ceramic tradition, write a new chapter in the contemporary world. A new school center, open to the public, the territory and local use, can create synergies between landscape, city, culture and artistic production. The design path, which runs through the reading of Eduardo Souto de Moura's Architecture and Herberto Helder's interpretation of Poetry, is based on the synchronic assembly of words, volumes, punctuation, spaces and memory. The school complex develops from the lower level of the marginal road with a large tree-lined exchanger parking lot. On the left in a first building grafted onto the slope, six ateliers are inserted for artists-artisans equipped with exhibition spaces, dedicated services and sales spaces and a large room for the storage and sale of materials. Two elements indicate the hidden and hypogean presence of these spaces: the old brick bottle ovens perfectly preserved and reintegrated into their original functionality within the project.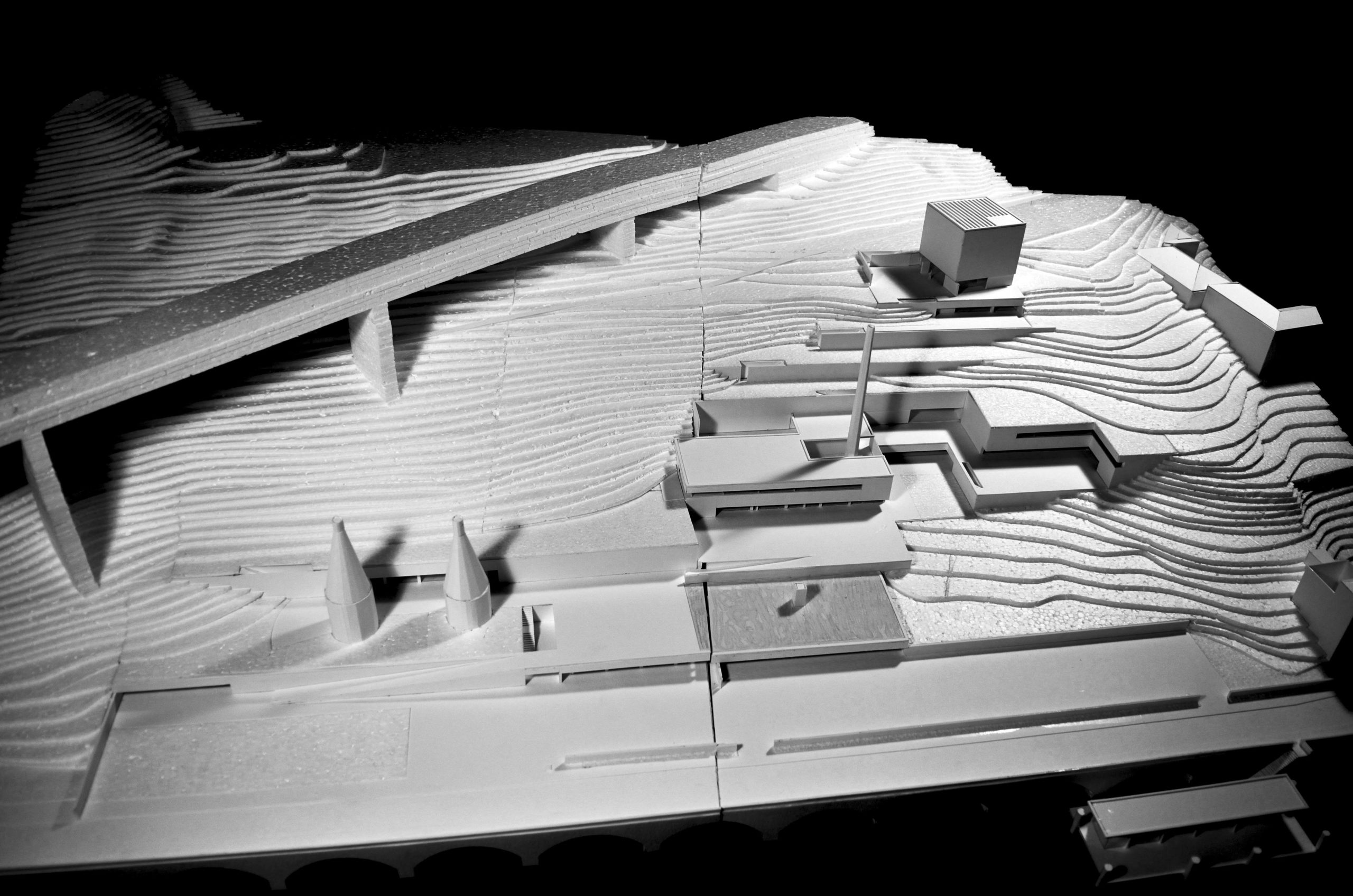 From the level of the marginal road it is possible to go down to the landing stage, beyond the road, where a floating platform acts as a mooring point for light boats and as an isolated stop-off point protected from urban traffic; in alternative, it is possible to go up to the first terrace where a large pool of water represents a sort of overture to the main route giving access to the system. From this level, through a ramp, you can go up to the entrance floor of the main building of the school, which contains, on the ground floor, the laboratories and dedicated services and, at first floor, the theoretical and practical classrooms. The open interior patio contains and measures the pre-existing high brick chimney, a landmark of the ancient industrial memory, as the ovens are. From the level of the access terrace to this volume, you access, through another underground tunnel and a stairwell plus elevator, to the library building and auditorium. This building, placed in a central and pre-eminent position with respect to the general composition, stands as a monumental and iconic element: a massive pseudo-cubic block, completely blind on the fronts, zenitally illuminated by a transparent cover. The library and its internal spaces opens to a wider public in the neighborhood, engages, with a slight rotation, in the pre-existing urban accessibility and distribution system.

The Board: