Anthony Hopkins, Westworld:
"The divine gift does not come from a higher power but from our own minds."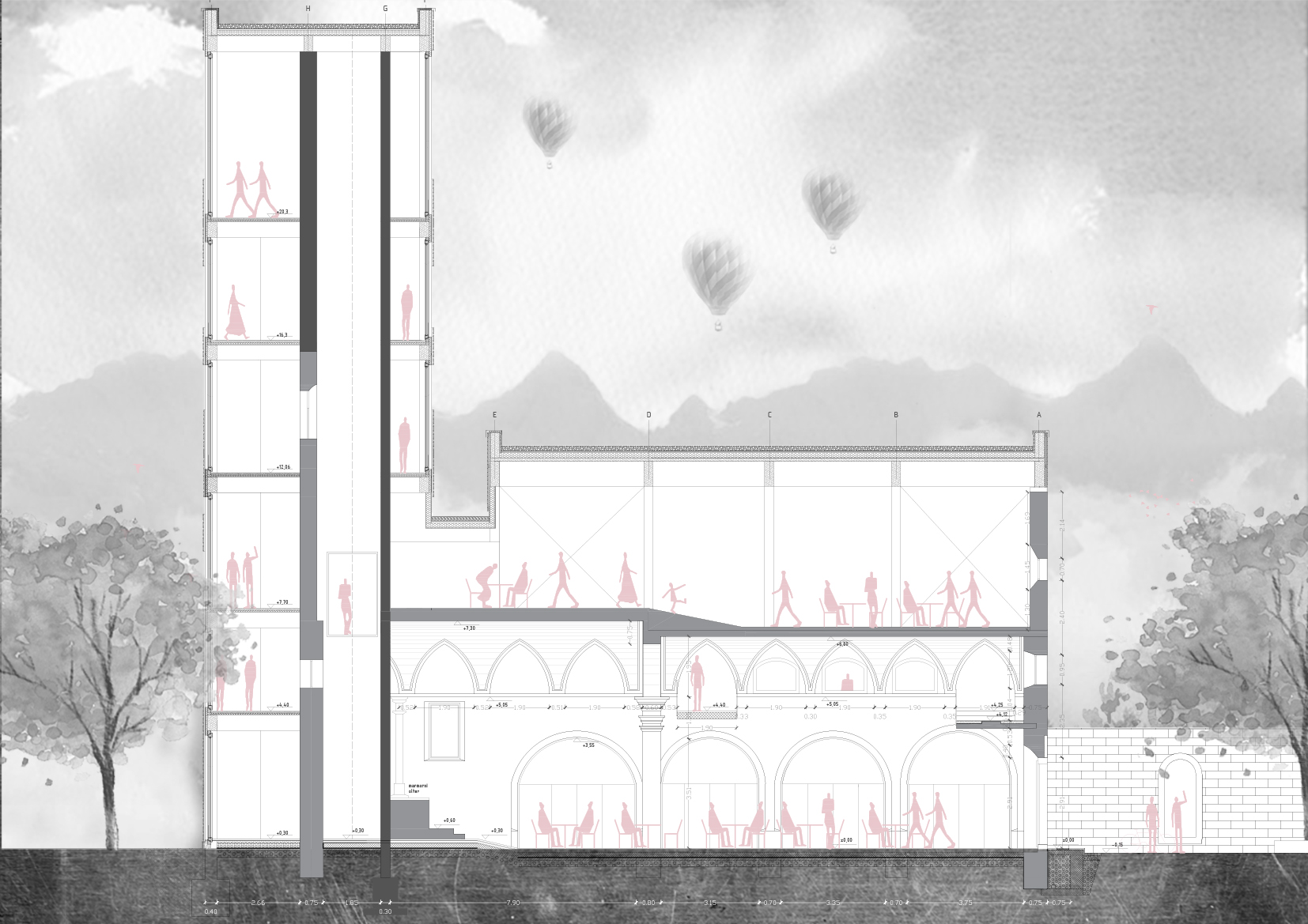 What to do with churches that were abandoned and are no longer used as a religious institution? This question has been raised many times in history and is part of an ongoing discussion in modern societies after all most churches occupy very attractive spaces in the urban environment. The answers to this are too often simple adaptations or even demolition. In addition, there is still a wide taboo of changing churches, even if the number of churchgoers is steadily declining. It is a fact that many churches in Slovenia and other countries have already closed their doors. All of this indicates an inevitable future in which religion as the centre of the city is disappearing, but does that also mean that the church as a building has to be removed? From this point of view, the project explores and presents one of the possible solutions for this problem.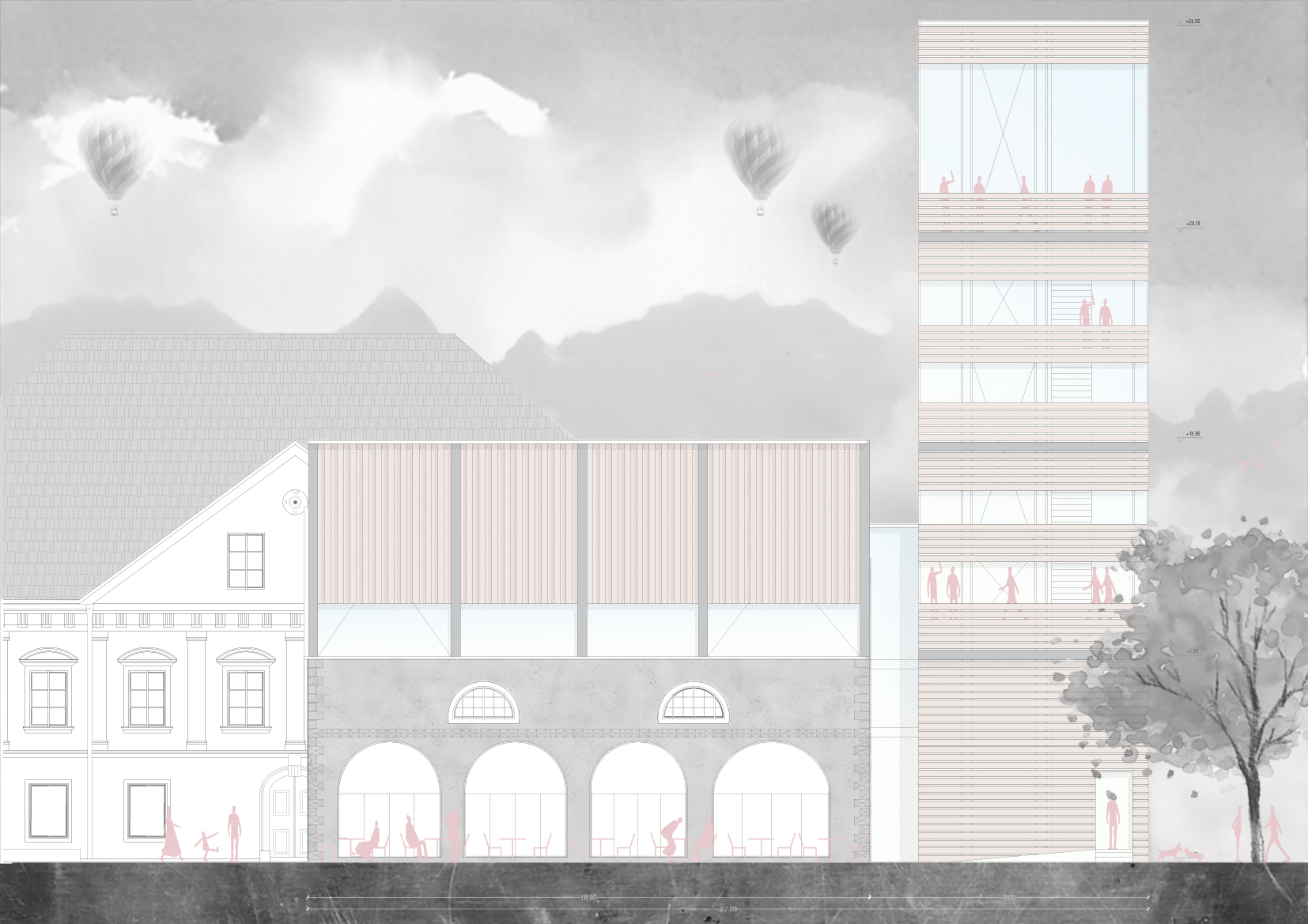 The selected church is located in Stara Sava in the city of Jesenice. Based on the theoretical starting point and analysis, the selected church is adapted to the newly placed program in the building. This program includes a cafe that is combined with a gallery, information point and reception for this historical area. The church bell tower is transformed into a viewing point. At the same time, the urban design of the chosen area is also adapted to new needs. This ensures better functionality of the area and the church itself. A functionally that still serves as a city centre but is adjusted to the changing needs of the people.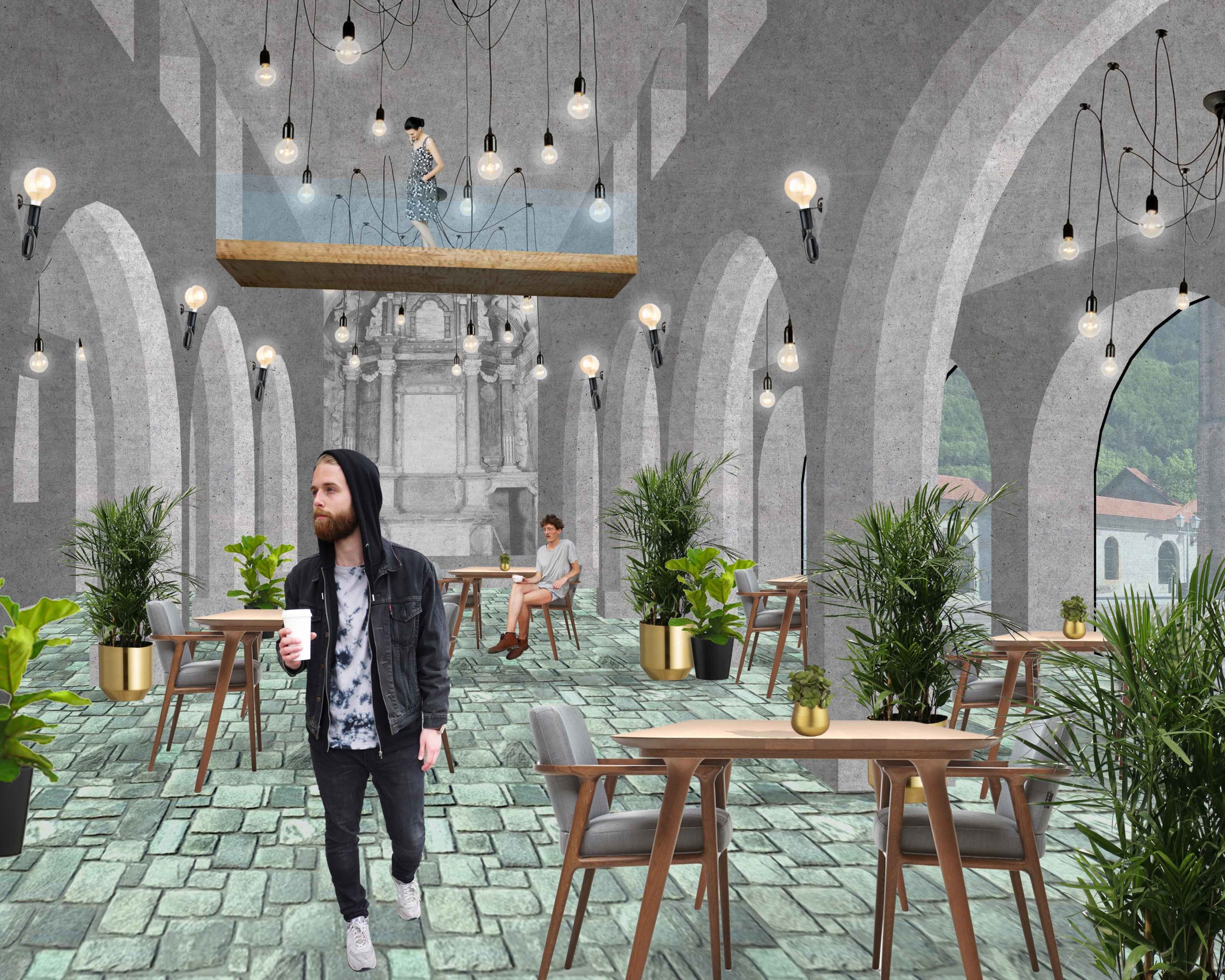 The Board: