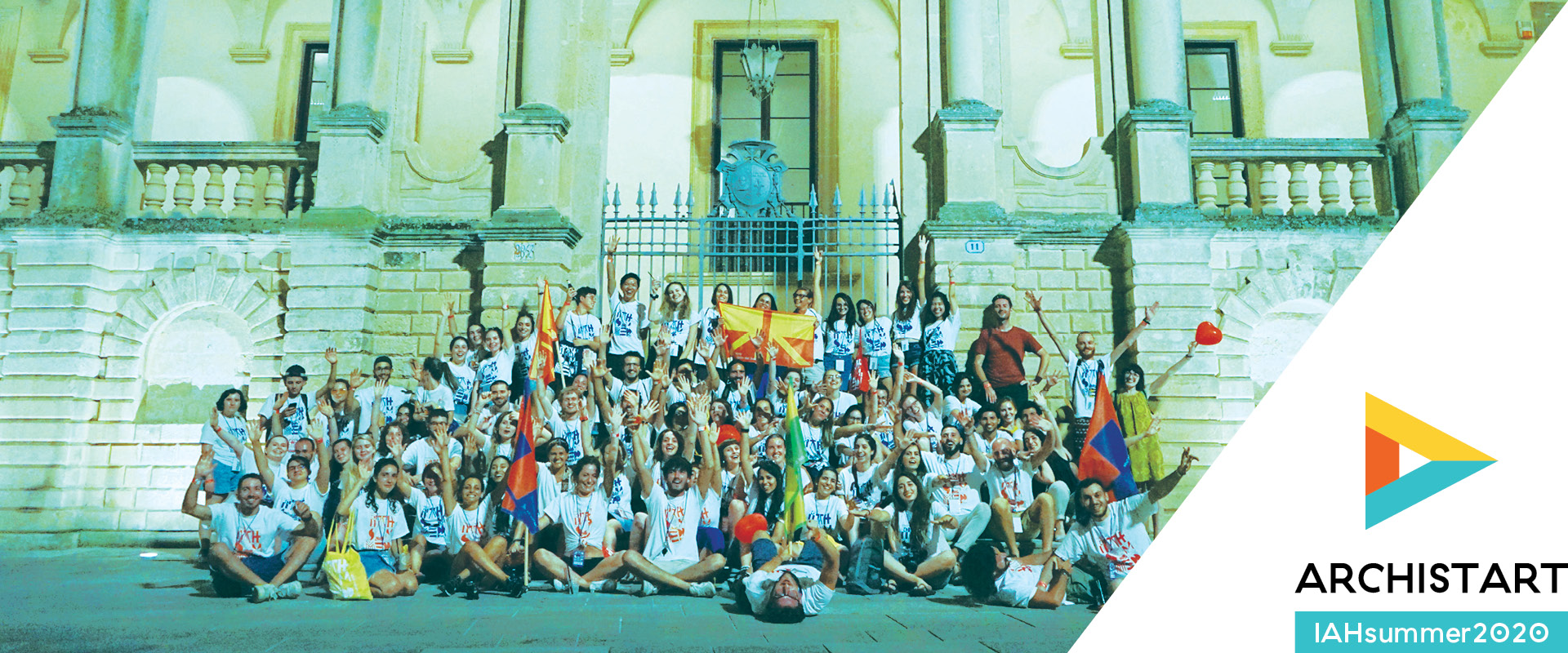 International urban regeneration festival
* IMPORTANT NOTICE *
Archistarters, we are temporarily suspending the applications to the IAHsummer2020 summer workshop.
We believe in the power of the community, that is helping us to feel close to each other through social networks, and we hope to have fun, build and design together again soon, stronger than before!
IAHsummer2020 is the seventh edition of the architecture and urban regeneration international festival promoted by Archistart.
The festival experiments with a new model for the fruition of an urban waterfront with micro-architecture interventions, with the aim to analyze models and possible solutions to activate underused urban spaces.
Young architects, designers, led by tutors and partner firms, have lived an experience of network and interaction with the territory.
IAHsummer2020 festival is held from 1st to 8th August in San Cataldo and Lecce. The festival was divided into 2 workshops: self-construction and architectural design
IAHsummer2019 video ↴
Self-construction workshop
The self-construction workshop activates interventions for the San Cataldo waterfront regeneration, as done in the past editions. The installations will be built in the area in front of the Ostello del Sole to experiment an alternative use of the promenade. The self-construction workshop starts with a preliminary project that is detailed and built by the participants. In this way, the promenade will be further animated by new interventions that favour stop, social aggregation and cultural activities.
The three installations of IAHsummer2019: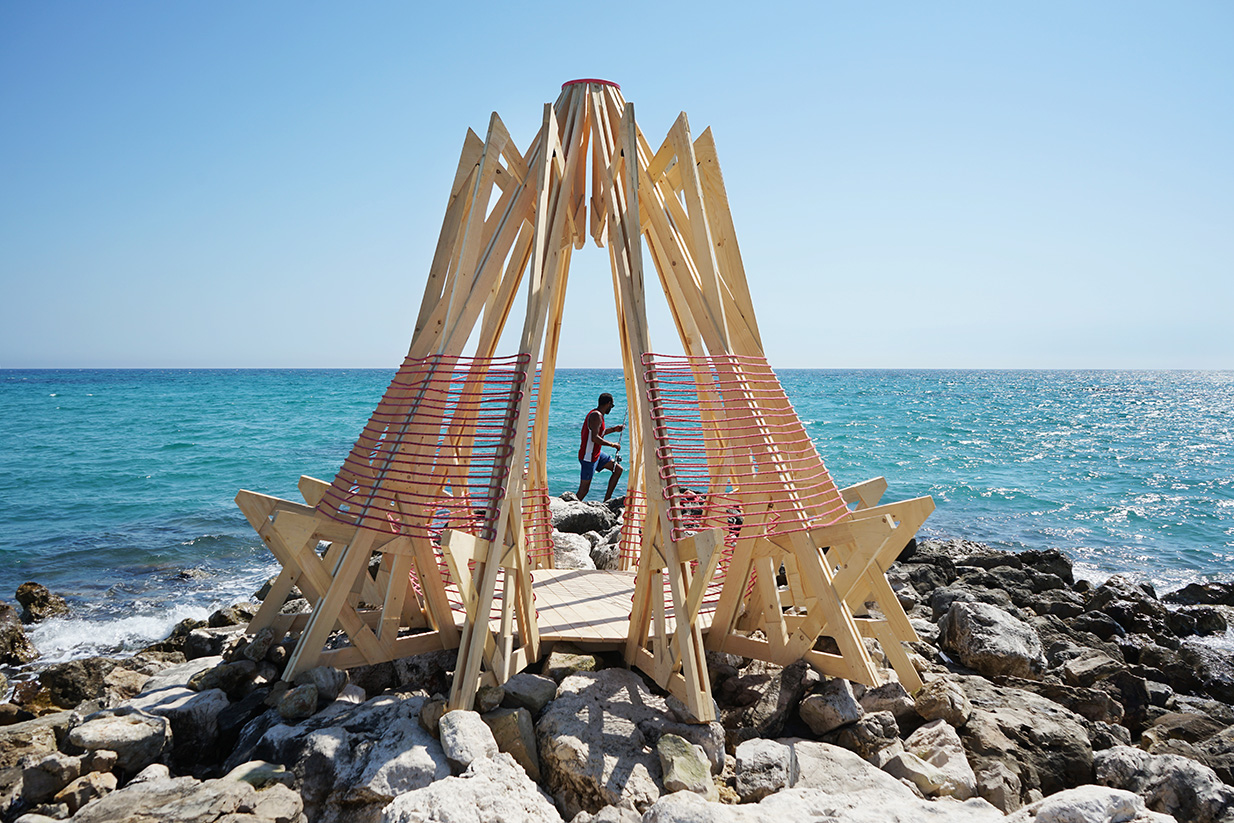 Architectural design workshop
The architectural design workshop will be coordinated by a selection of young under 35 Italian architectural firms. So it'll be a further network and relationship opportunity for the participants, as they will be able to get in touch with those professionals currently on a successful career. The participants (for a maximum of 48, split into 8 groups) will be tutored by 4 mentors, each one of them as a representative of the under 35 architectural firms.
Who will be the 4 tutors of this edition and what will the theme be?
In the next months, we will give you all the information.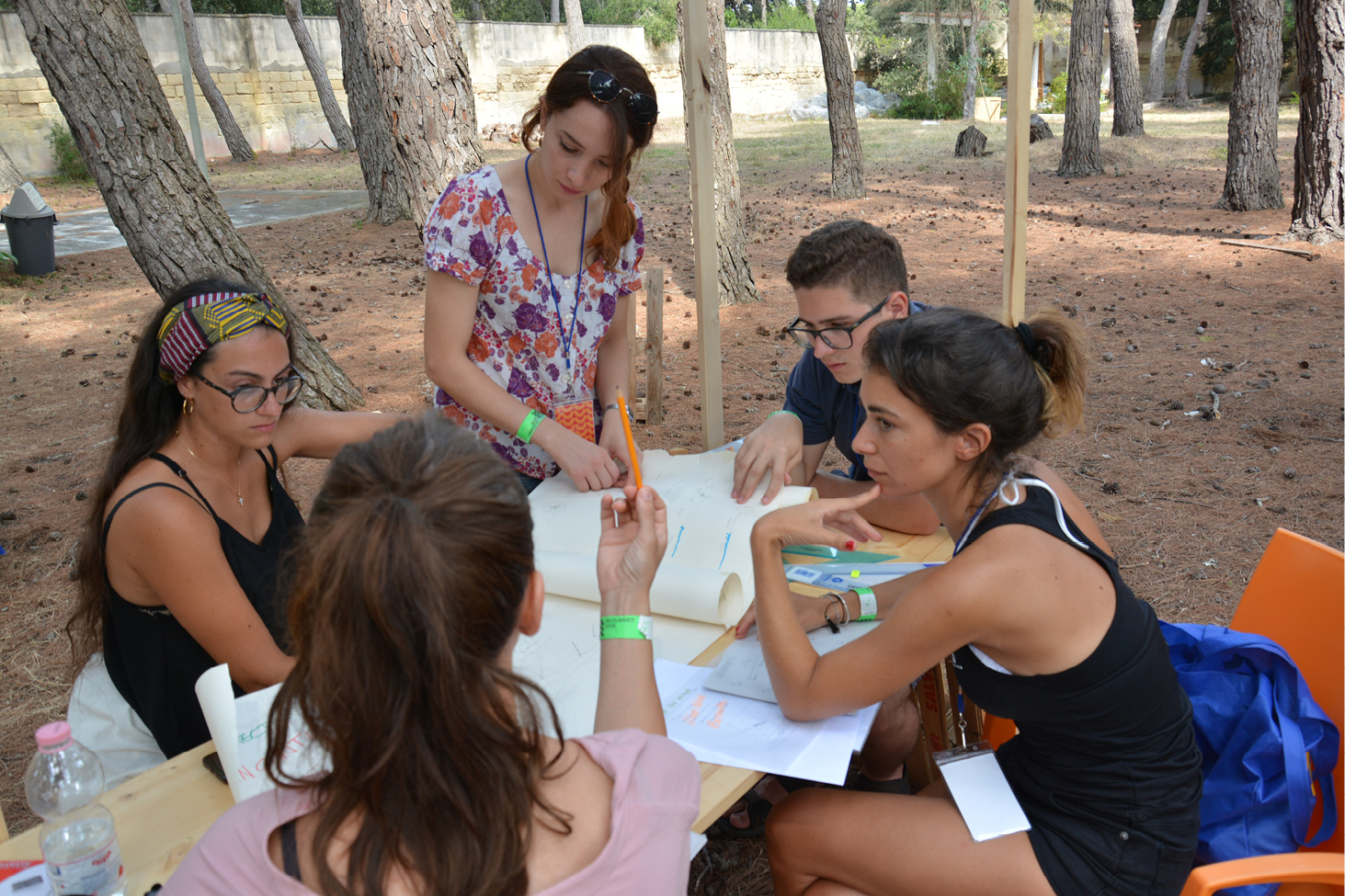 Participation fee
The participation fee changes for the type of accommodation you choose (hostel accommodation – camping accommodation) and when you book.  Download rules document ↓
under the patronage of and co-financed by