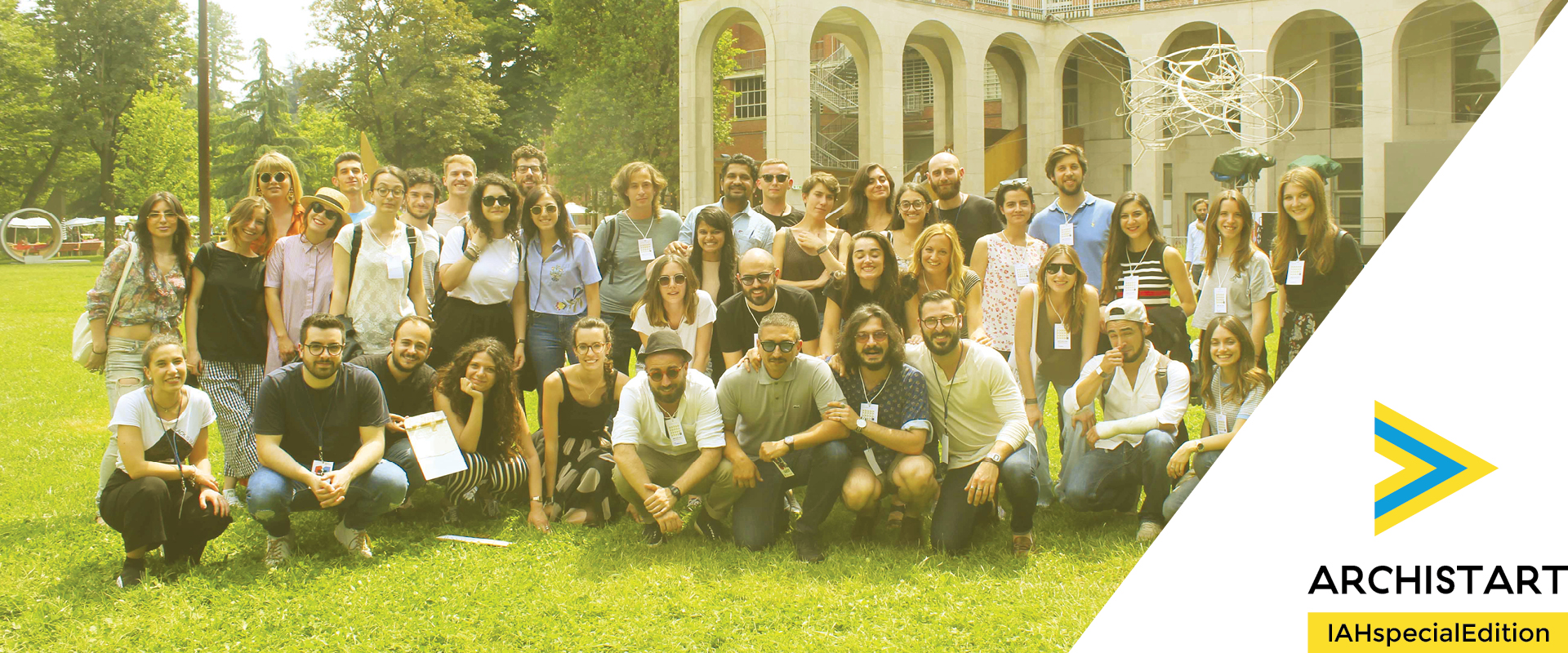 International architecture workshop - Milan
For the Arch Week 2018, Archistart promoted IAHspecialEdition, a particular version of International Architecture Holiday, a free three-day workshop in Milan, in the Triennale gardens, where we will plan together with an installation that will be actually built in Salento (Puglia region – Italy) during the Summer Festival. 
The Laboratory
The workshop involved 30 young people split into teams. The participants will be followed by tutors, that provided all the materials needed to produce the required documents. The final work to produce was an A3 format table explaining the design proposal. The winning group members will see their own project actually realized and can benefit from a discount for the participation in IAHsummer18, the incoming Archistart summer workshop.
Theme
IAHspecialEdition delved into the design of an urban installation to be built within DIY techniques (self-construction). The installation will be one of the interventions foreseen by the urban regeneration masterplan re the development of the waterfront of S.Cataldo – Lecce, during the workshop IAHsummer18.
Specifically, the installation that will be designed during the Arch Week 2018 should focus on the theme of the entry towards the sea and the accessibility of the beach.
▼ Concept ▼
ERO UN LIDO
May an abandoned and fallen into disuse beach club be an opportunity for urban regeneration? May new design items and pieces of street furniture be created from the reuse of waste?
Archistart, together with CODESIGNLAB, organized a workshop to design the pieces of furniture for the "Ostello del Sole" to be realized in self-construction with the materials recovered from the disposal of Salapia beach club (Lido Salapia) in San Cataldo, Lecce. 
During the 'ERA UN LIDO' lab, the furniture will be designed in order to set up the relax and workshop areas of the architecture festival inside the Ostello del Sole.
Collective Architecture
Upon the end of the IAH special edition, promoted by Archistart during the Milan Arch Week 2018, there was an interesting talk with young professionals who are experiencing design activities and construction procedures characterized by a strong participatory component.
speakers:
– Archistart will talk about its project mission to promote and network with young professionals. The team will present the organization's main events and the participatory and sharing initiatives actioned
– Andrea Tabocchini – architect at OMA, co-designer of InsideOut SCHOOL
– Francesca Vittorini – winner of the last thesis award promoted by Archistart (ATA2018) with the project of InsideOut SCHOOL
– Paolo Cascone – CODESIGNLAB
People
with the collaboration of