The recent history of Vienna is made of great projects and rapid transformations. Many current development initiatives are based on the edges reuse and the renewal of urban void, resulting from the transport infrastructures reconversion.
Wien Westbahnhof is an urban transformation in an area characterized by a weakened railway infrastructure and a strong difference in elevation, up to 10 meters.

The central element of the project is the Freie Mitte, the new urban park whose modelled topography will seamlessly link the different levels in the area and connect the surrounding neighbourhoods. Through a green system and dedicated open spaces for play and community activity, Westbahnhof becomes a connector between the two parts of the XV district of Vienna, historically divided.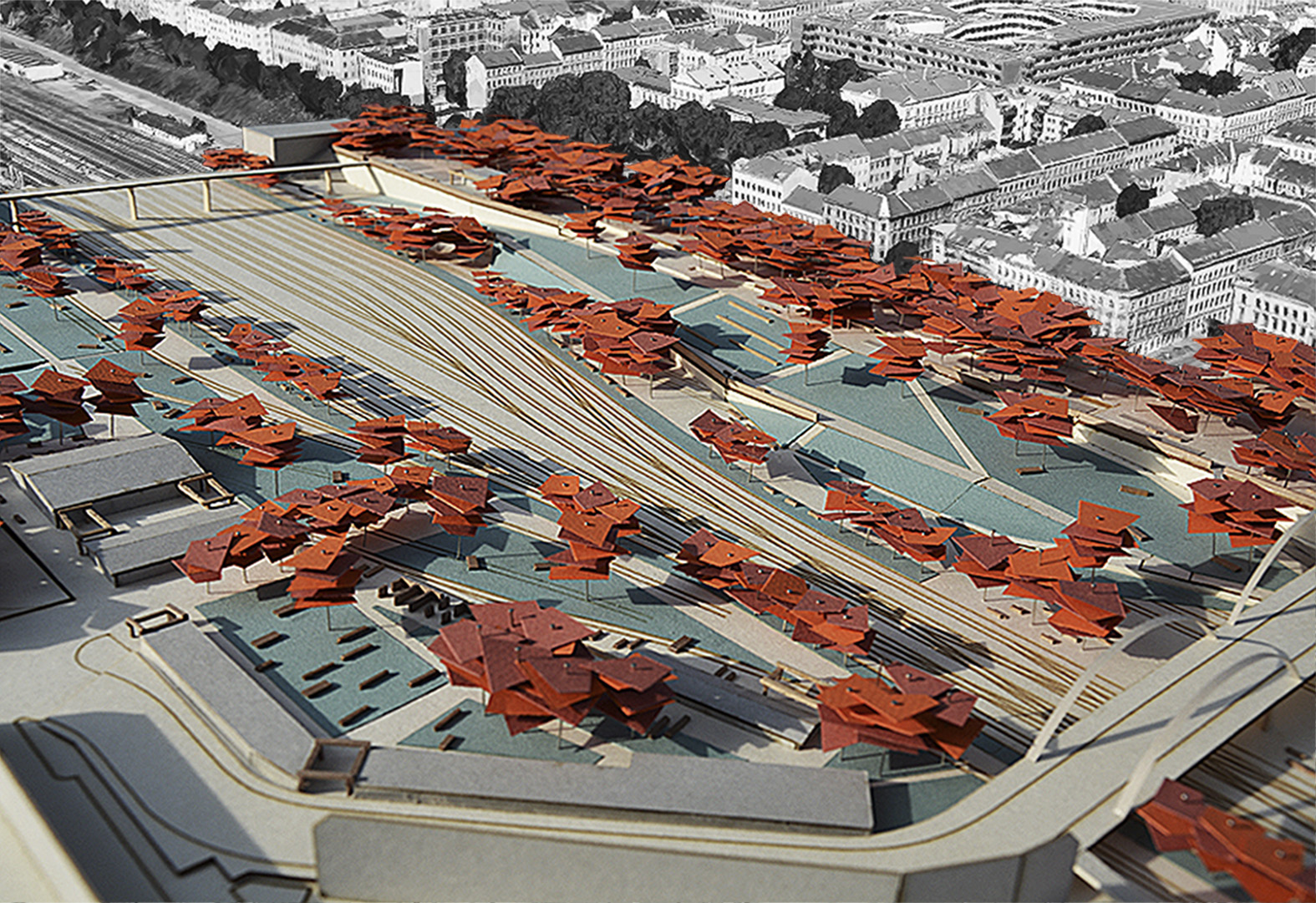 The Board: