In an area at the skirts of Thessaloniki's city center where contrasting urbanities are taking place amidst the socio-economic background of the economic crisis, we face the challenge of abandoned buildings and unused spaces along with some densities of an entertainment district.
The target was to revitalize the area and regain its identity and continuity concerning its past and the city's history.
By collecting spacial data and analyzing the problems and tendencies of the area today, we form an intervention strategy which is developed around 3 axes : Residence. Employment. Culture.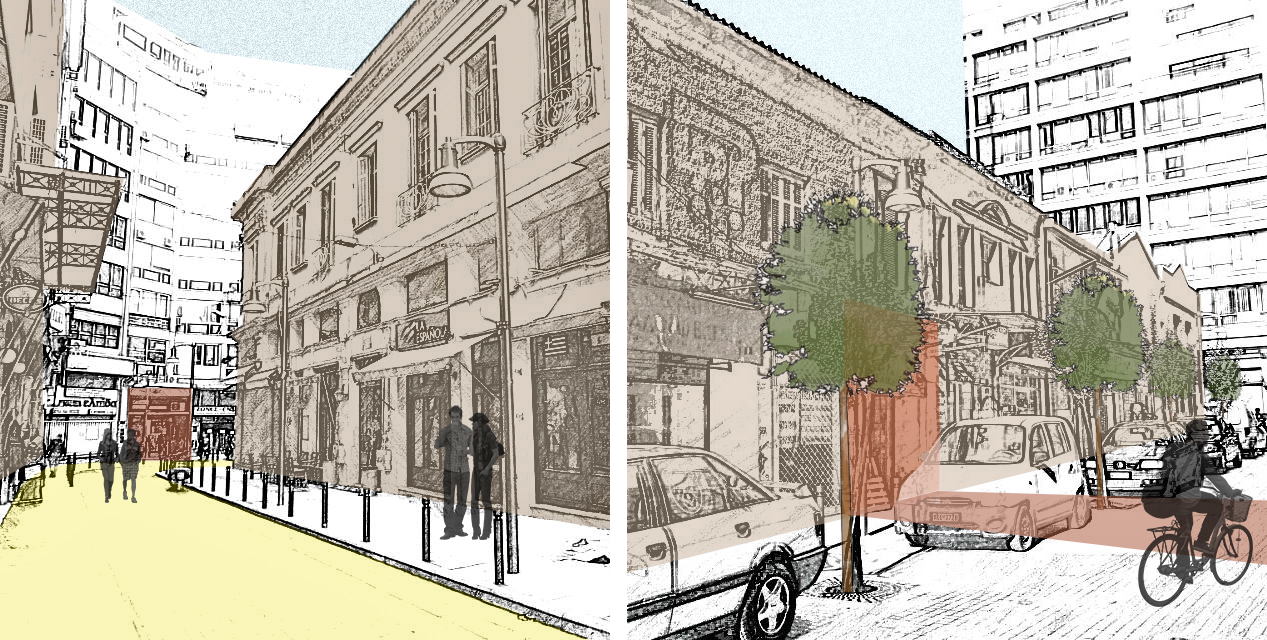 Our research is taking place at the west side of the city center (Thessaloniki, Greece) that has always been known as a retail part of the city with a lot of small industries. Having a rich historical past, the area hosted the first banks, the stock exchange, a large number of retail stores and similar activities. The rapid post-war reconstruction along with the development of the small industries' sector during the '60s and the '70s resulted in the extensive construction of industrial and office buildings. Most buildings have reached the maximum height permitted for constructions which led to the extremely dense and often asphyxiating cityscape of today. During the deindustrialization of the previous decades and through the economic crisis of the latter years, the small industries decayed and most retail stores gave their place to recreational spaces that were developed using the ground floor of the many empty buildings. Nowadays, the district is characterized by a wide range of contrasts. On the one hand, there is an acute abandonment with some completely empty building shells, many of which are of great architectural value and also important landmarks of the city, while there is almost absence of residences. On the other hand, the recreational spaces continue to expand uncontrollably forming functional discontinuities in the urban tissue during the day.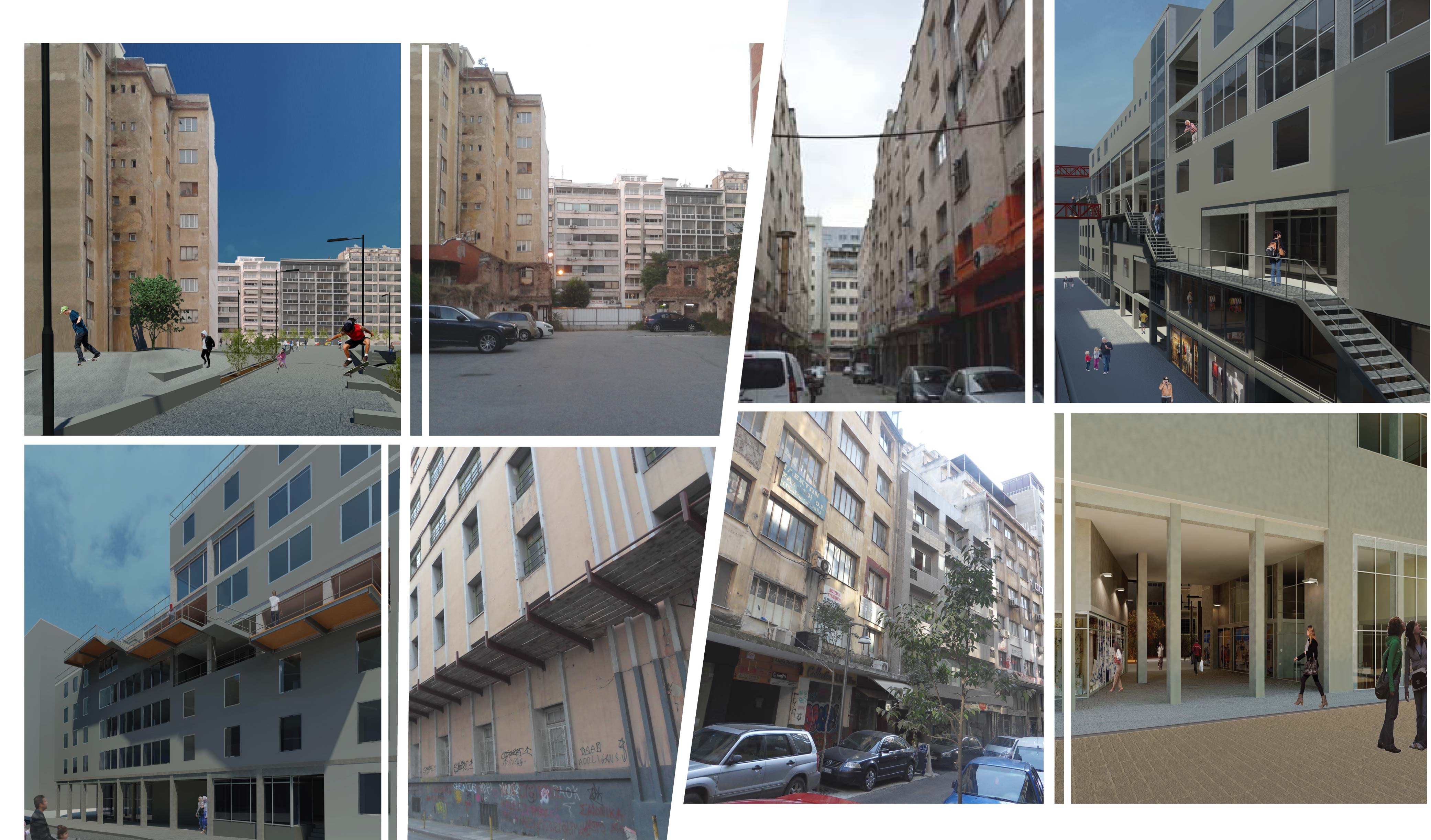 Last but not least, the usual extreme density of the Greek city centers which is evident in the district, composes a set of common urban problems: a lack of public space, a lack of green space and a shortage of parking lots. Finally, a short-term implementation of the suggested solution is important to us, considering Greek society's condition today. We focus on the significance of the public, the communal and the collaboration between citizens and the municipality yet without ignoring the private initiative and ownership. We suggest an economic model of development which will provide residents, young professionals and start-ups with economic incentives to settle thus revitalizing the area. The interventions we're suggesting are not a single project but rather an evolutional process divided into phases each one of which can be put into action separately at a different time depending on the corresponding economic, bureaucratic and other conditions.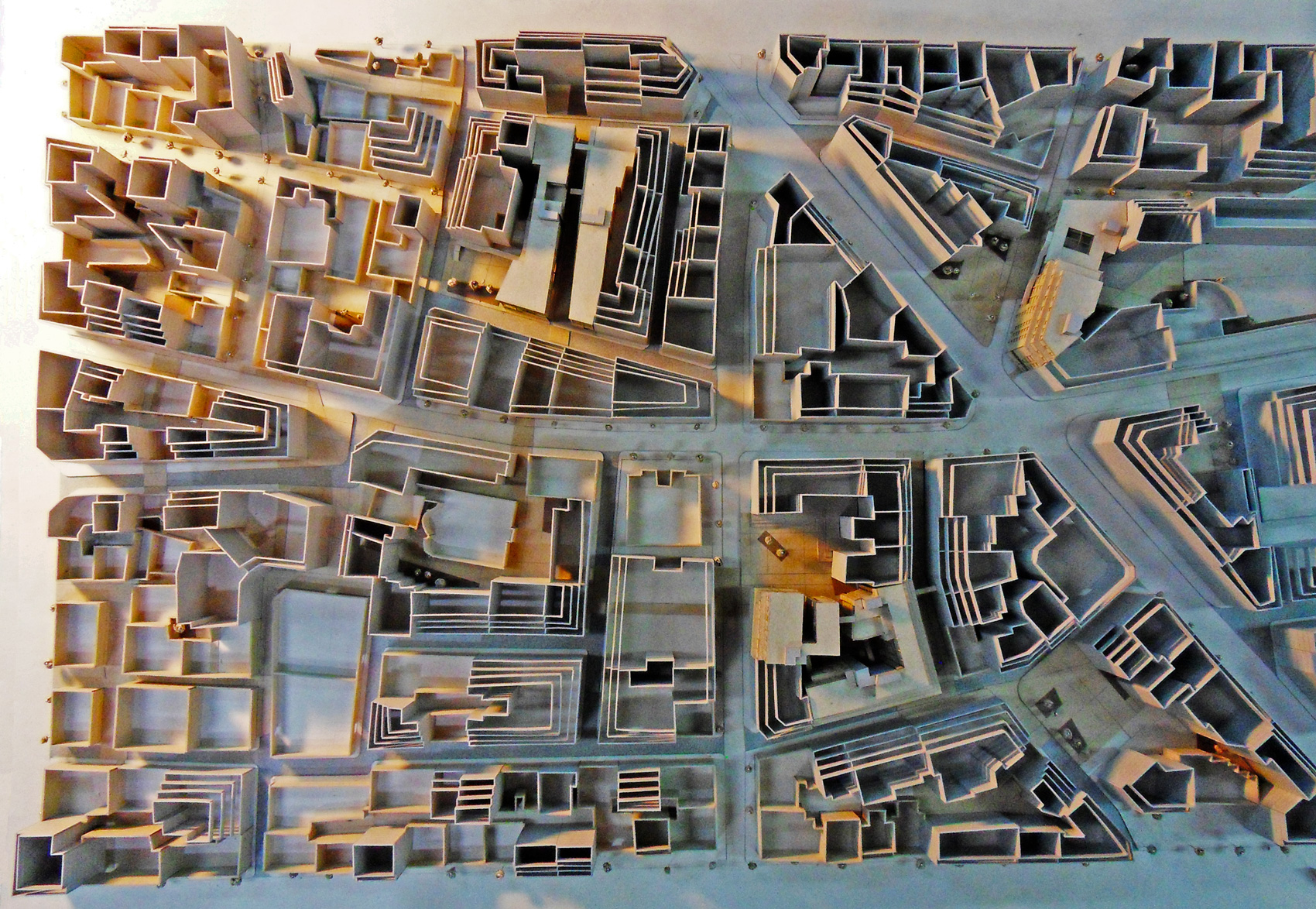 The Board: