The project speculates upon the problem of interaction between human and architectural form, which main purpose is to be interactive and to create space for action.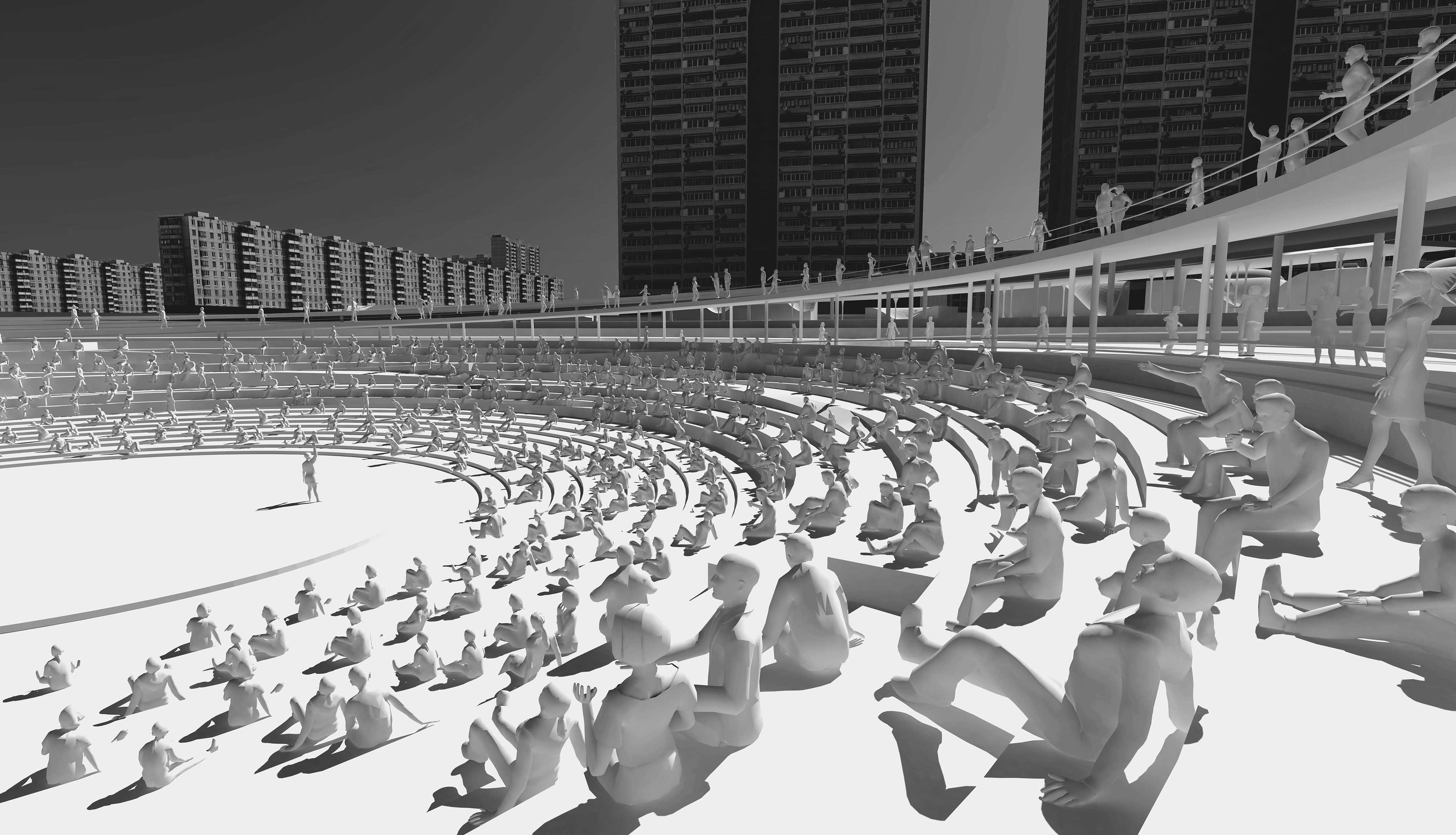 Architectural form is able to influence on human behavior by instigating a specific action with it. By doing that, the form acts as a means of communication with the person, while human body is the addressee of form. An example of such type of form is Pnyx – a Greek amphitheater, which was used for public gatherings. Its main feature was that it addressed to the scale of human body, thereby provoking a person to a dialogue with the form. Architecture interacts with human because of form elements body scale (in this case, steps). This type of form is intuitive, the person cognize it through interaction with it.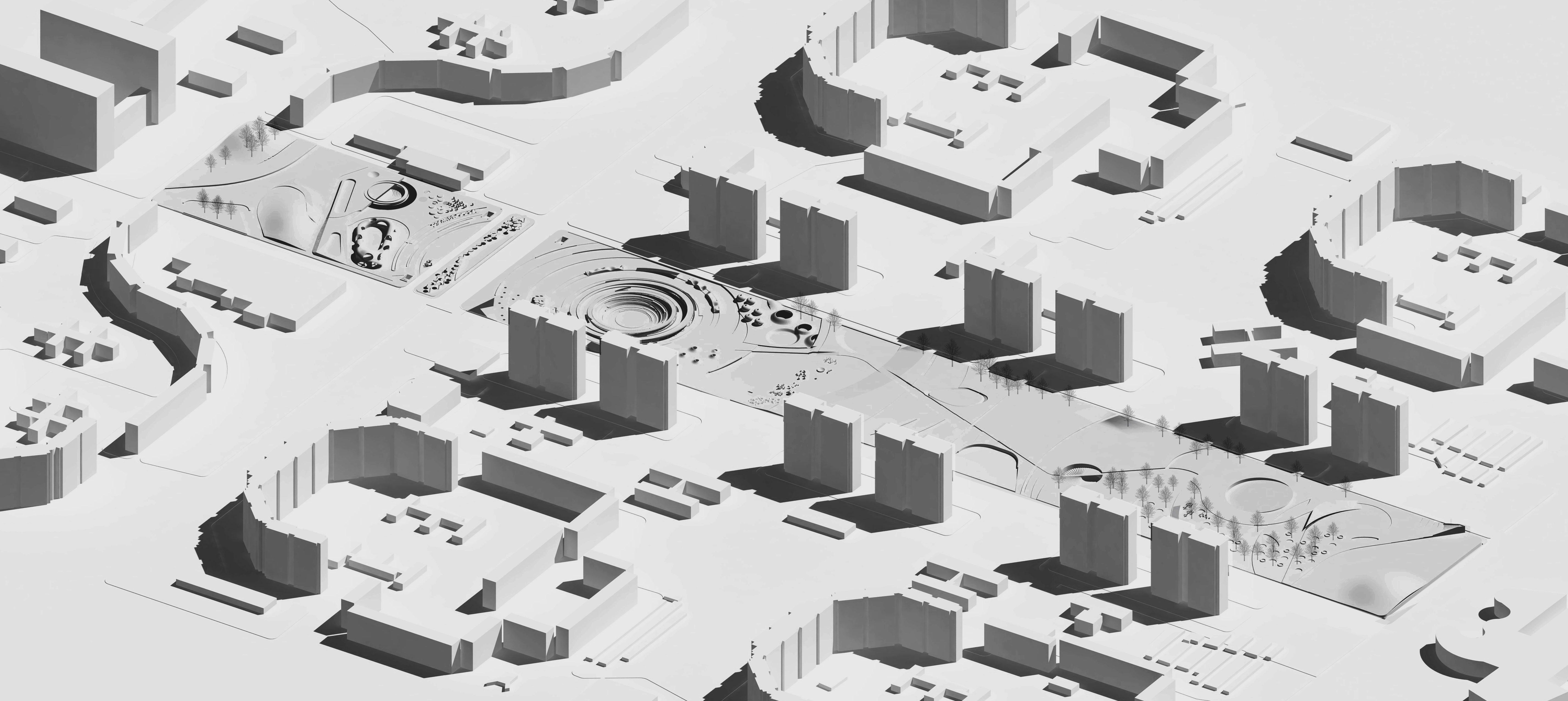 Moreover, architectural form has a power to activate a site and create a space for action. In case to prove this hypothesis the experiment of immersion of form in a specific site was made. The place for the experiment is a district in Yasenevo, Moscow. The specific feature of this site is a linear boulevard which was designed as a main public space of the district. Nowadays, it is an empty space without any facilities, surrounded by the people. However, it has all the prerequisites to form high-quality public spaces, which only needs to be activated. Thus, the immersion of interactive forms appears exactly here. The integral sculptural form, which consists of a set of form elements, each one provoking to a specific activity, is immersed on the boulevard in Yasenevo. The location of different form elements in the park is determined by the analysis of the site and the landscape. Thus, the park is divided into 3 main zones, each one with a different type of activity depending on the surrounding area: shopping and entertainment zone, cultural and educational zone, park. All zones are connected by the central way and each zone indicates types of form elements, which organize specific activities in these zones. Overall, the immersed form activates the whole site and creates a new space for socialization.

The Board: