Despite the growing climate change repercussions and livability concerns related to the densification of our cities, the UN's 2007 projection indicated that 70% of our global population will inhabit these overcrowded spaces, a limited surface area that represents solely 2% of our earth's land mass. What is happening on the remaining 98% of our usable spaces? ("Countryside? A Report," AMO). British Columbia's vast, diverse, and 'virgin' territories provide an unexplored potential to investigate this increasingly complex relationship between the societal and physical implications of the transformative countryside.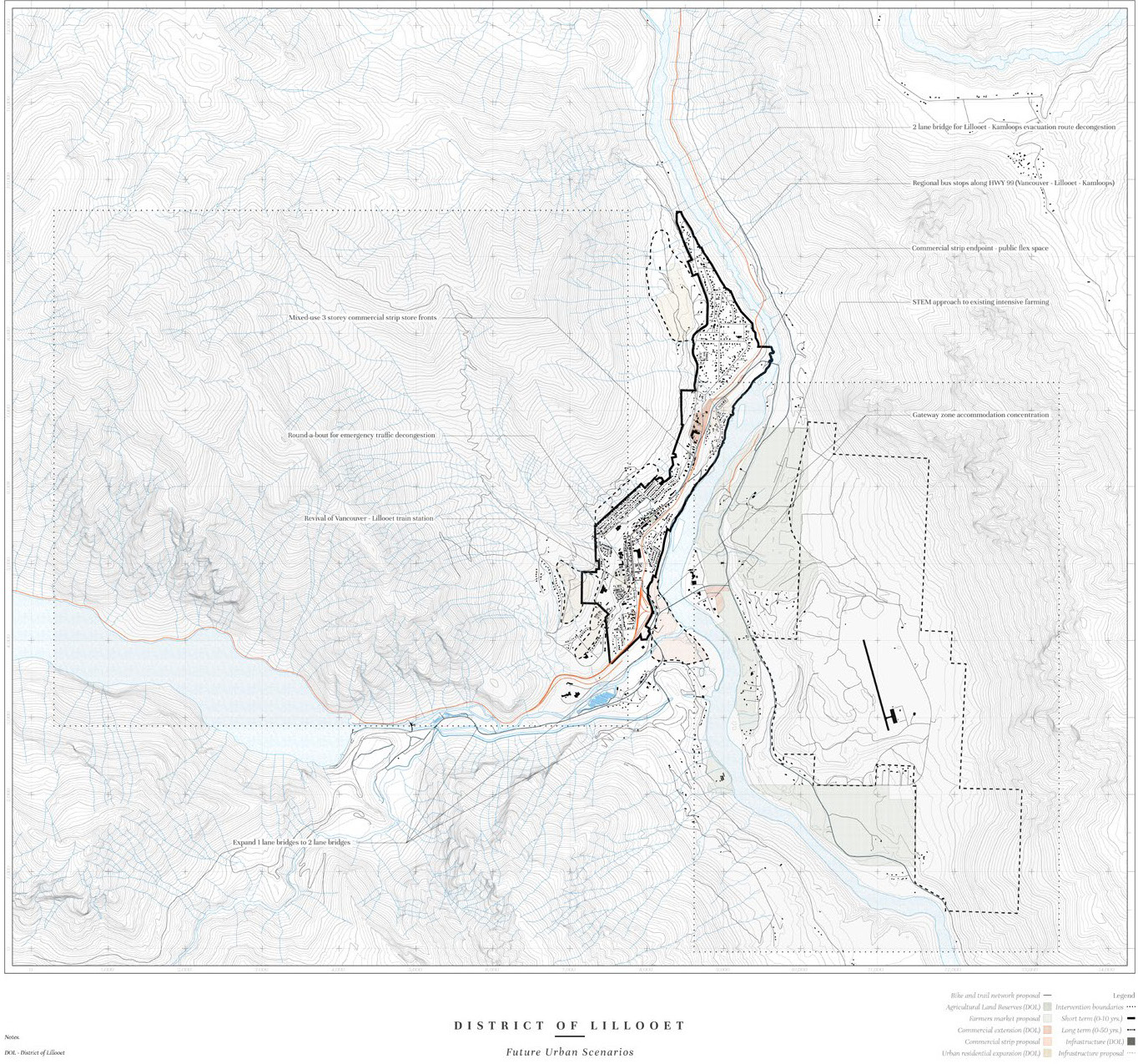 The analysis begins with a general identification of key circulation, commercial, infrastructural, and residential interventions to accommodate a refined rural identity of the town, along with a reconsideration of the necessary precautions associated with wildfire management. In turn, a more focused proposal is defined within the residential and agricultural sectors as suggested by the district itself, followed by a more holistic yet complex outlook towards the 'future of the countryside.' The architectural vision for the District of Lillooet is situated in the "Special Area 4 - Airport Lands" of the city's "Official Community Plan." The resulting proposal is separated in two scales: a master plan for a successional system of residential relationships and a hypothetically 'semi-private' custom country home for an agricultural researcher. The low-density cluster model master plan is separated into two residential typologies: a 'fixed' modular incremental urban residential growth model following an intensification vertical growth pattern every 25 years of one, two, and three bedroom units, juxtaposed by an 'unfixed' low density rural residential growth model of custom country homes with diverse roles that act as both private homes and socio-cultural nodes within the community.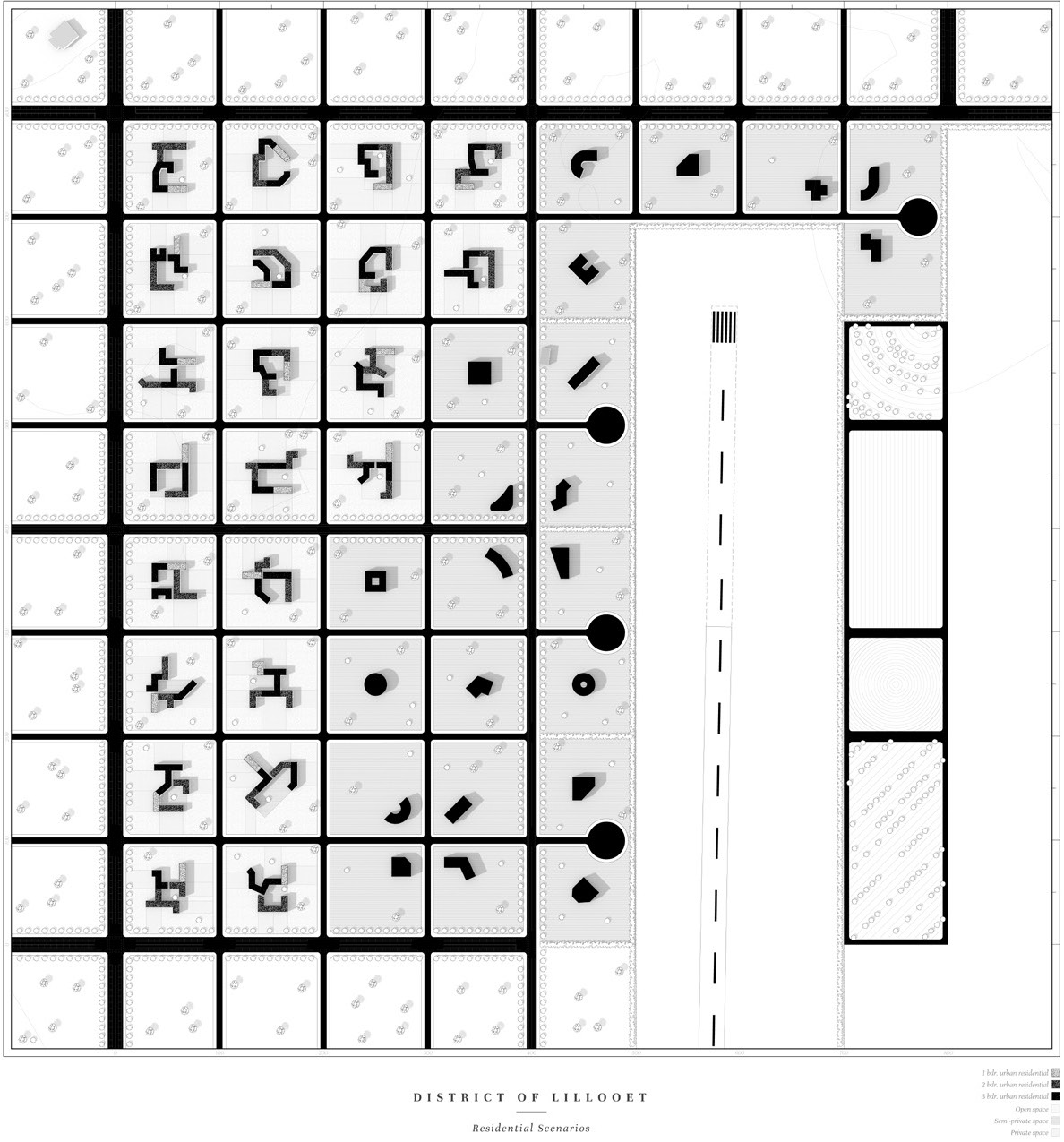 The 15 km Mt. McLean Summit Path connects 10 distinct yet interwoven nodes promoting Lillooet's rural and outdoors identity whilst acting as a socio-culturally and environmentally informative pilgrimage on the wildfire risk mitigation initiatives, local native belief systems, geographical features, and wildfire effects of the immediate and surrounding territories. The overnight journey to the peak provides the visitor with a paradoxically personal yet shared experience of a malleable imaginative landscape acting as a sensorial exploration of the place—linking the past, present, and future.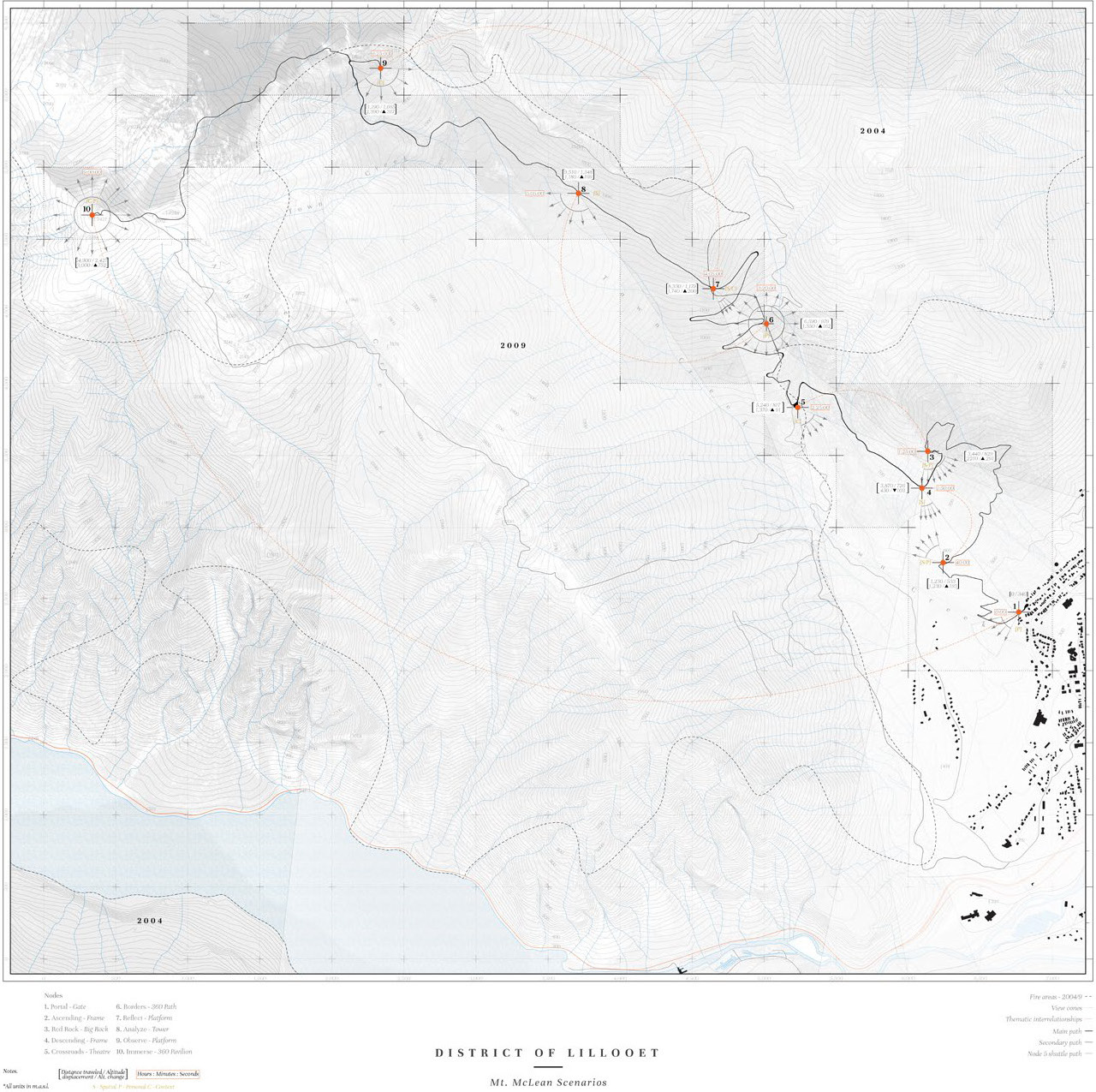 The Board: