Datacenter – New ways of data compilation
2016. 4th Year winter semester
Annual Excellence Award 2016-2017. Bezalel Academy
We are in the midst of a third revolution – "Knowledge"
The accelerate transition toward a "Digital Society", had eroded the significance of the physical materiality.
If so, the "Monument", a symbol of society and tradition, distinguished and with overwhelming appearance, had quickly replaced by a super-functional infrastructure like the Data Centers and net of cables.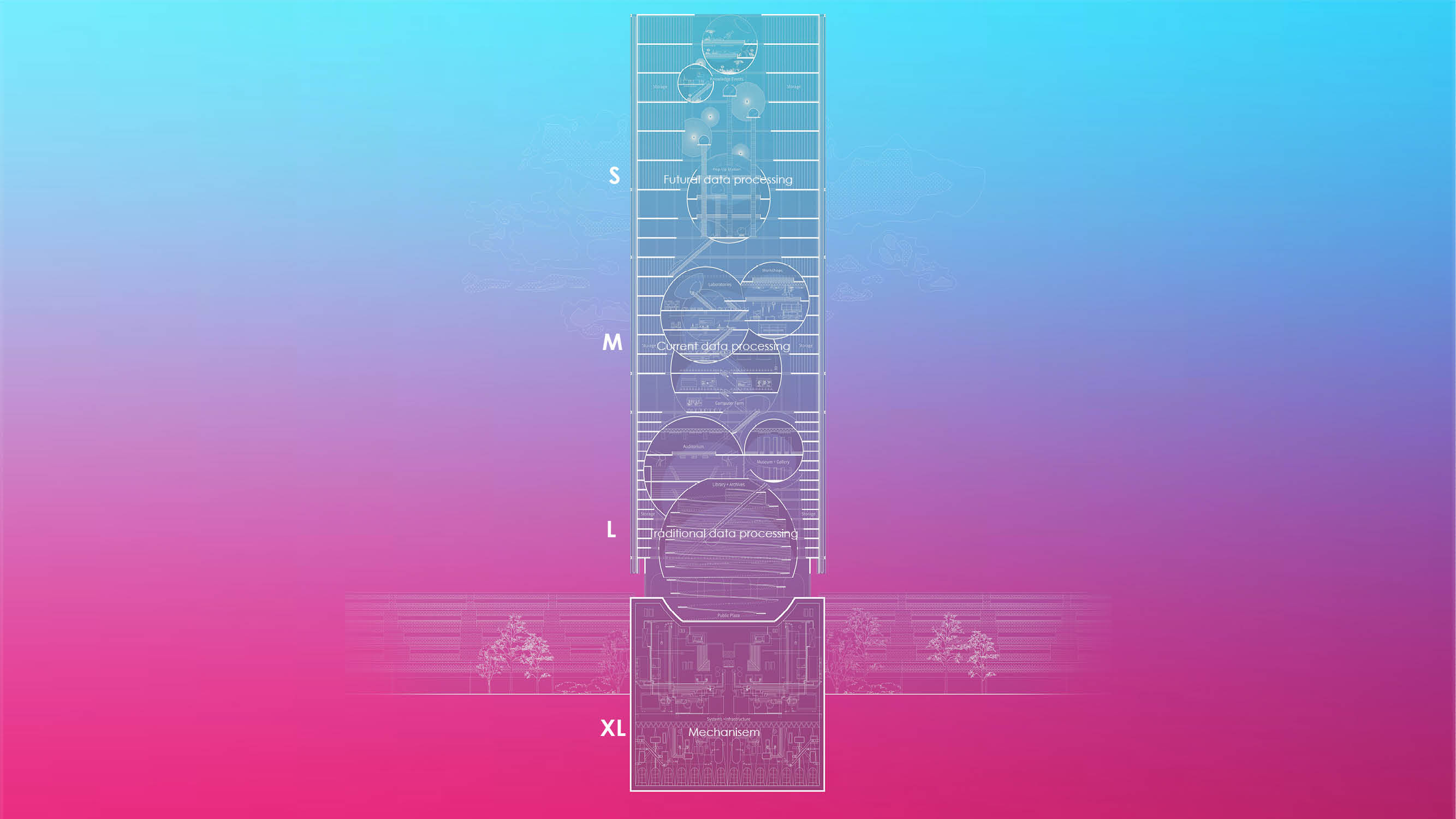 Limit to know, right to forget Out of the inherent qualities of the Internet and data centers, questions are raised about the gap between us, "the users", which absorb and emit knowledge on a daily basis with the mighty system? How do we want to come in contact with it? Also, an echoes of criticism about the Furthermore, Data Centers currently design to differentiate the object from the space and the user's community, in exclusion of the internal process.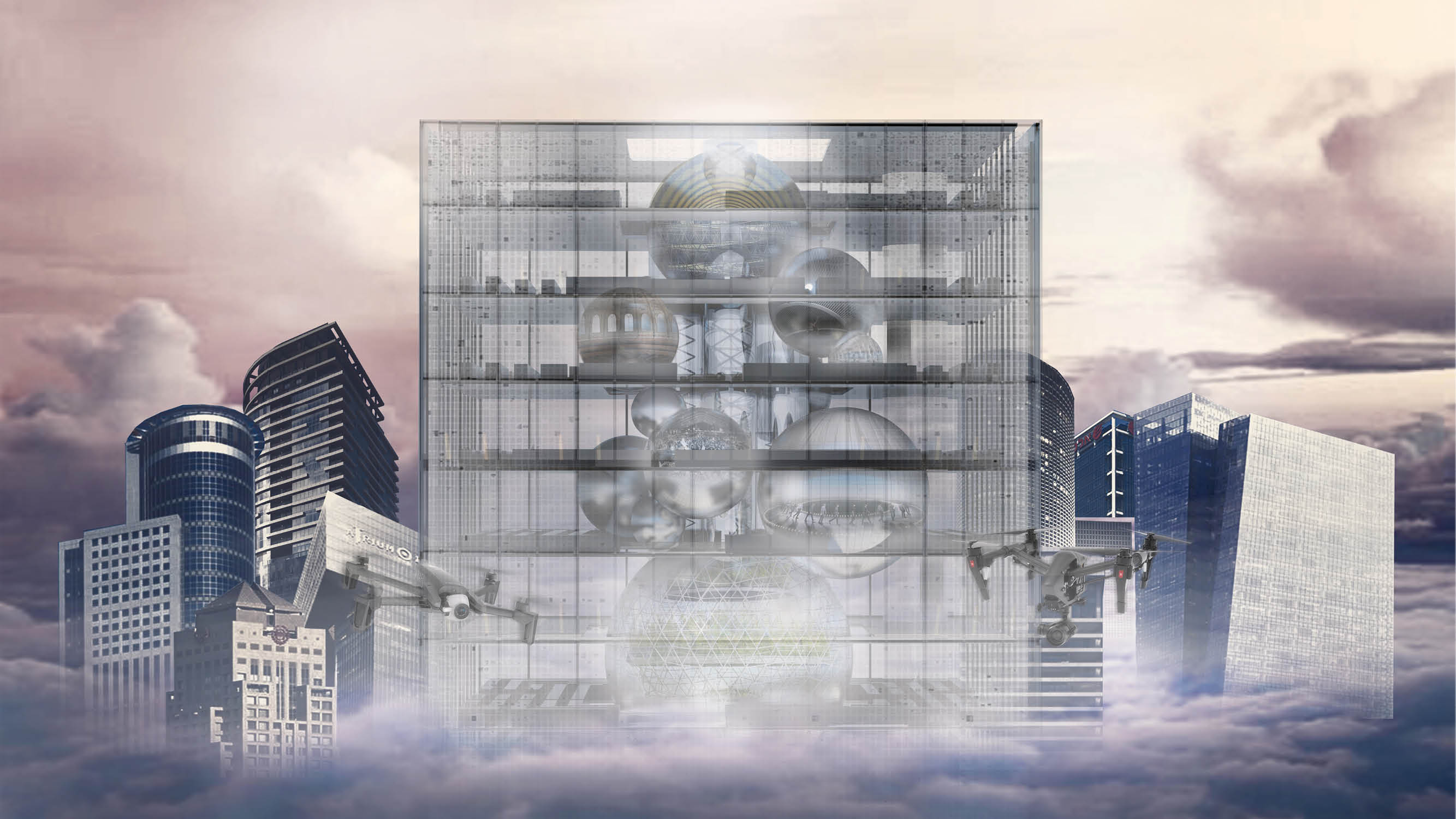 In addition, the heritage of traditional knowledge configurations like writing eroded and disappeared into a scattered world of digital information. Since five decades, many researchers have been investigated in the relationship between the human and machine, but the definition is not clear yet, However, the last trends are indicated that our future relates to ​​technology and boost of information. In order to keep the physical monument of knowledge alive and relevant among the real world, a direct communication route with the virtual reality should exist.