The port of Hamburg is one of the most important access points to world trade for the whole of Europe, and since its birth has played a key role in the development of the urban organism, characterizing from time to time the landscape. Over the last two centuries, the constant evolution of port technologies has radically changed its appearance: if during the 19th century the masts of sailing ships formed real forests along the river, today the view is dominated by endless expanses of containers and tall cranes. The interpretation of the territorial and landscape transformations were the basis of the study undertaken, to formulate a design proposal capable of redesign a portion of the port city creating a fundamental point of suture.

The project proposed operates at territorial scale, involving both the city and the port. It suggests a new port landscape, which implements a new usability overcoming the current physical and visual limits. The areas involved are those of the future transformations, through interventions on open spaces, riversides, urban and port settlements. These actions on existing structures, such as docks, railways and urban parks become the planning guidelines for creating new landscape structures along the main axes of the territory. The urban project focuses on the most suitable portion for an innovative proposal of a new type of relationship between the city and the port. The context of the intervention strongly influences its possible change, where the city is already acting several operations to host new functions so that the port is not displaced but integrated in a new urban form.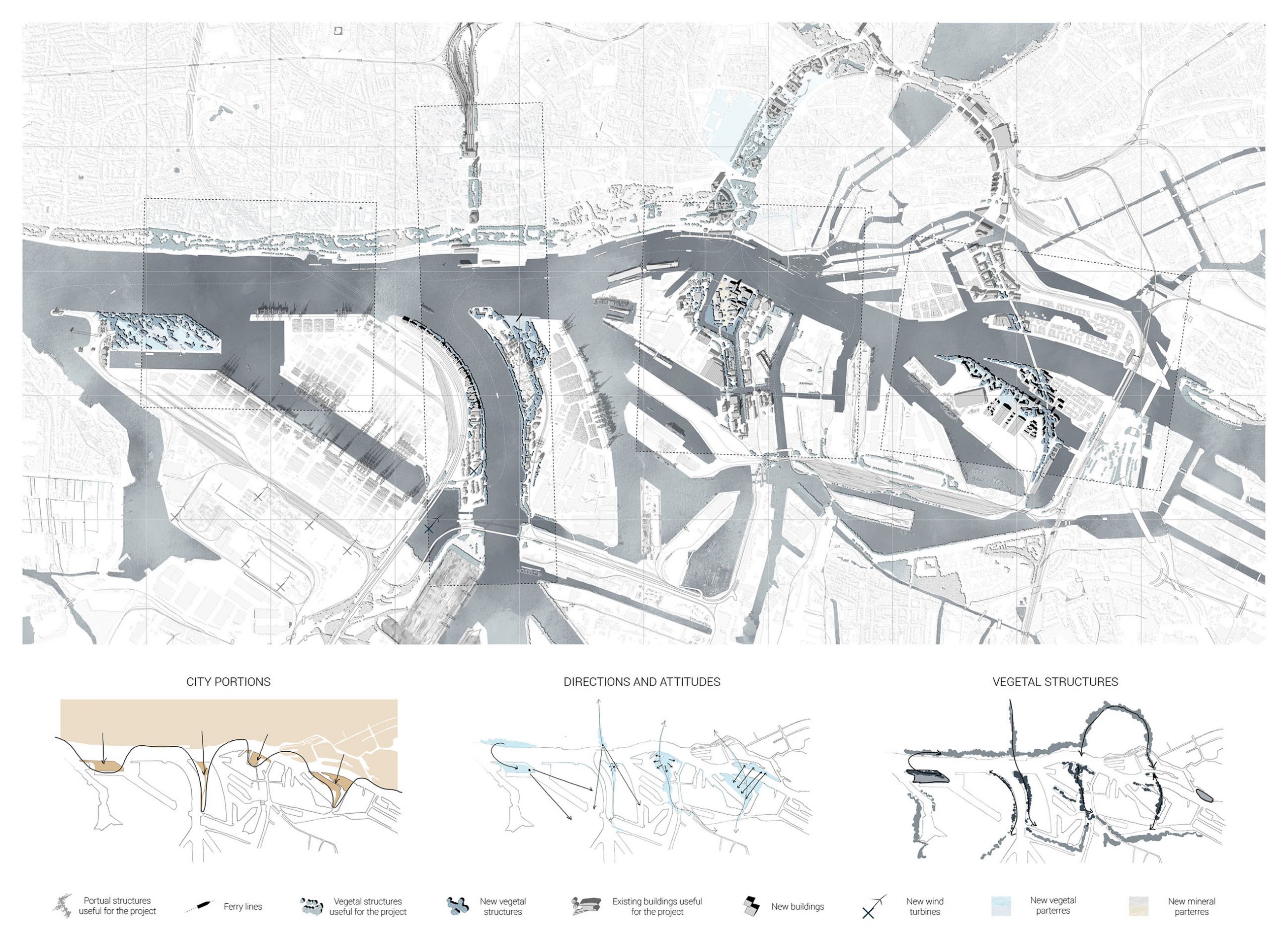 The contemporary project of the waterfront in Hamburg brings into play political, economic and social forces whose collaboration is essential to generate a high quality of space and liveability. The port plays an important role in the definition of its genius loci and its image: in this sense, the landscape is given back to citizens in a unique and direct way, putting the constant transformation in front of their attentive and vigilant eyes. The continuous need for innovation to stay updated with the latest logistics technologies allows the port to be the main engine of urban development, activating the transformation of the territory and the many systems that live in it. The research and the proposed project want to fit within these dynamics to give a first alternative response to the process of change that Hamburg is carrying out. The final objective is to give back a particular vision and interpretation of a complex port landscape built over the centuries, that now more than ever needs new management practices and design.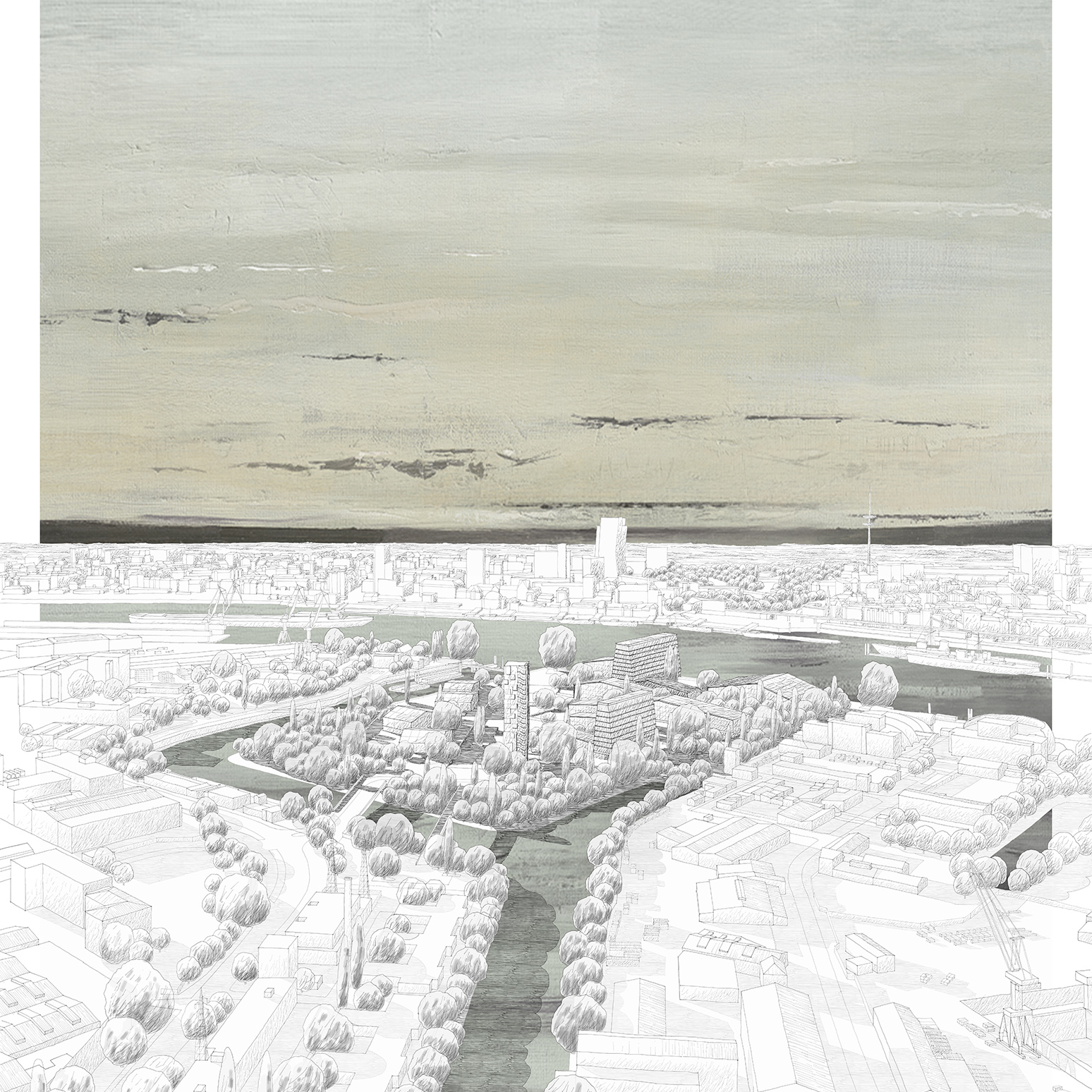 The Board: