La Habana, despite fifty years of neglect, shows architectural and urban features of great interest; asset protection and recovery operations, especially in the Old Havana, World Heritage Site since 1982, have transformed the historic city center in a open air museum. This policy, however, has meant the neglect of other areas of special historical significance: the Centro Habana and Vedado, which today show signs of deterioration.
The Malecón, the waterfront of the city, borders these districts as the main access road; its predominant character of infrastructure, and the consequent lack of public spaces in relation with the sea, has led to a separation between the longitudinal path of the system, and the quartiers.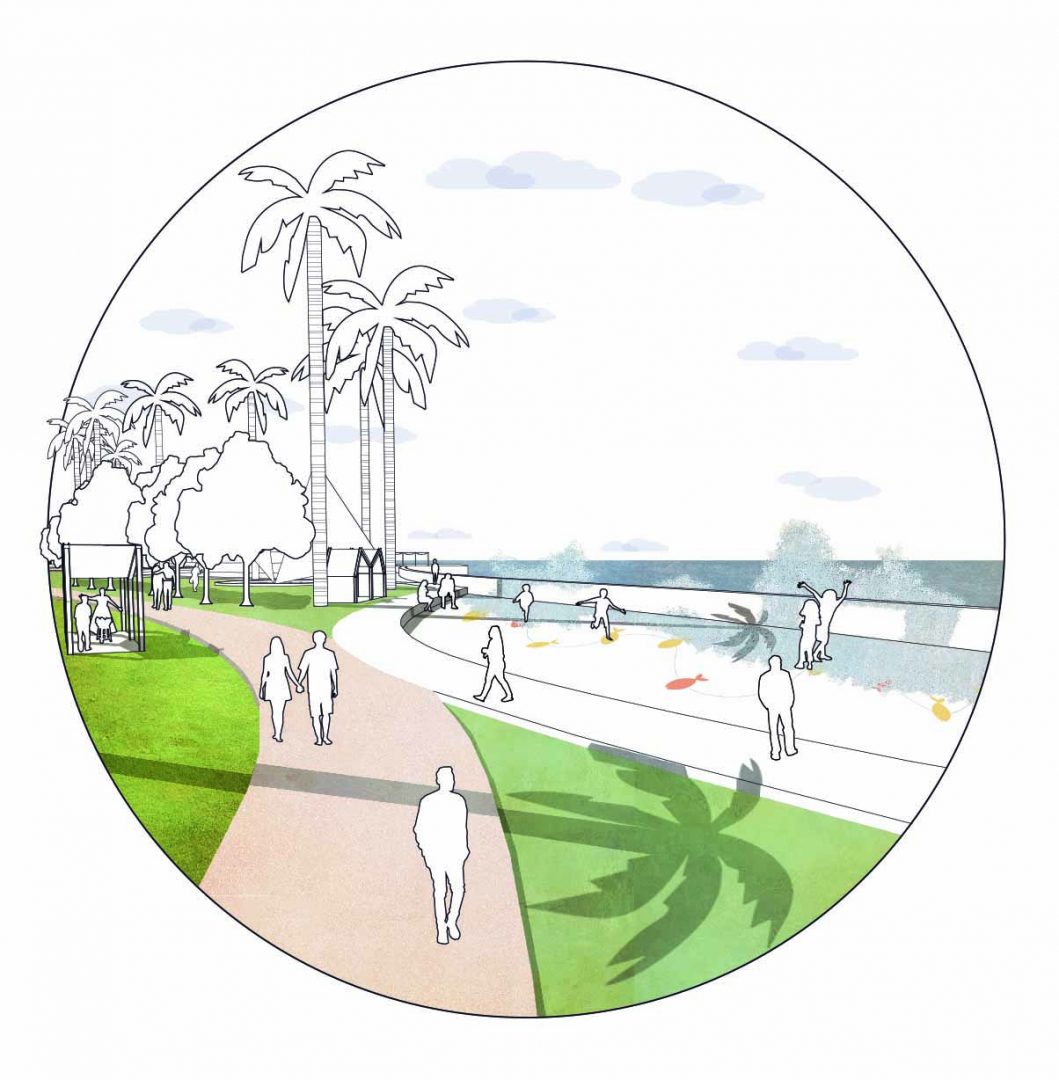 The waterfront has been chosen as the object of the study because it is believed that the redevelopment of neighborhoods can not be separated from a Malecón's recovery project . This process should provide the preservation and safeguarding of the tangible and intangible heritage, as well as to make the waterfront the hinge between the sea and the city. Balcony of the city by the sea, recreational area for the population and tourist curiosities site, the Malecòn is remembered for the wall that goes on its eight kilometers. This is historically identied as an element of physical and symbolic closure, although represents the only space experienced by the population. The Malecón is returned to the city as public space: the project proposes the creation of a linear park, which, in relation to the characteristics of internal tissues, creates a network of attractive spaces by the sea. The goal is to modify the percepion of both the urban and the marine frontside, identifing actions to recover the degraded buildings, to overcome the limit wall, and finally to find a new connection with the sea.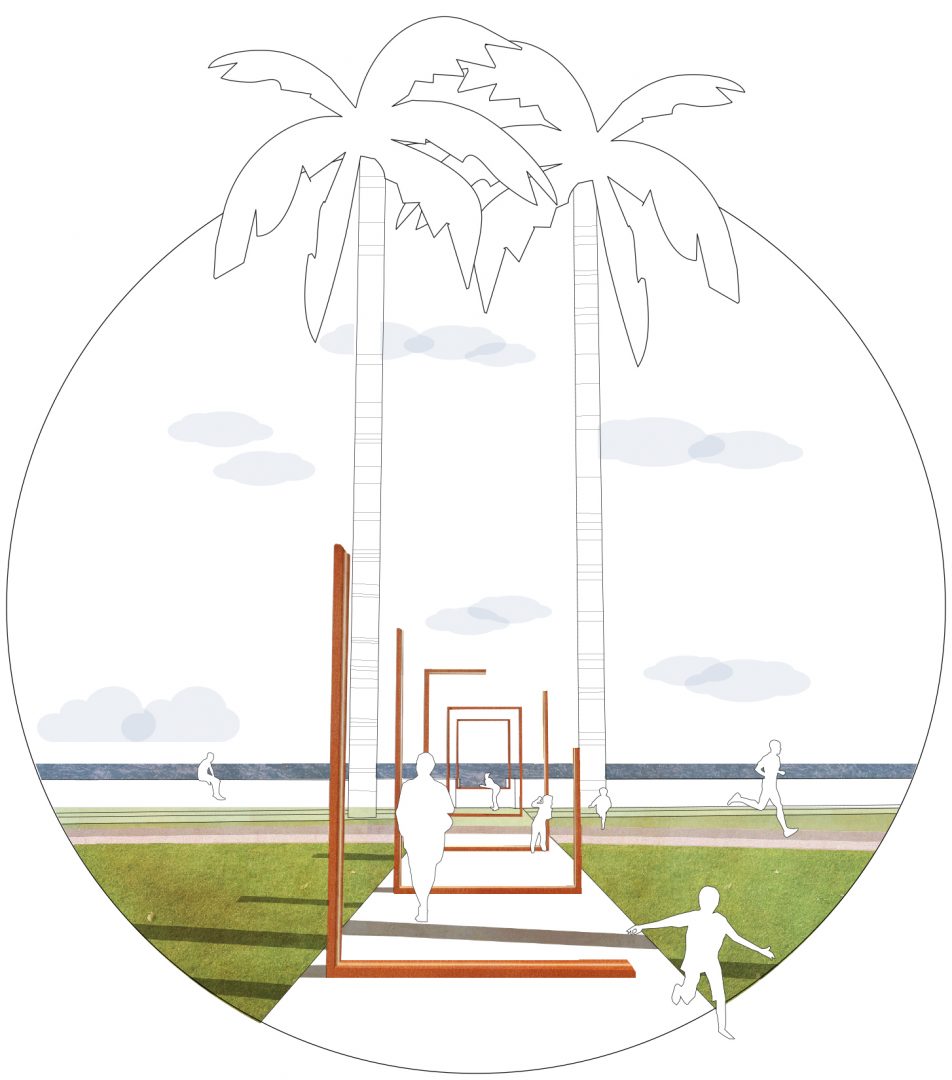 The Board: