This thesis project investigated the possible sustainable methods to design an innovative framework for a district located into the development programme of the new urban area of DUBAI SOUTH in DUBAI (UAE) that includes the Expo 2020 site as well.
The project started with the critical anlysis of the proposals made by the Dubai municipality, with the aim of reinterpreting them with a sustainable and bioclimatic approach. The main hypotesis of the project aimed to design the urban space and its organisation as a model of "high livable" city.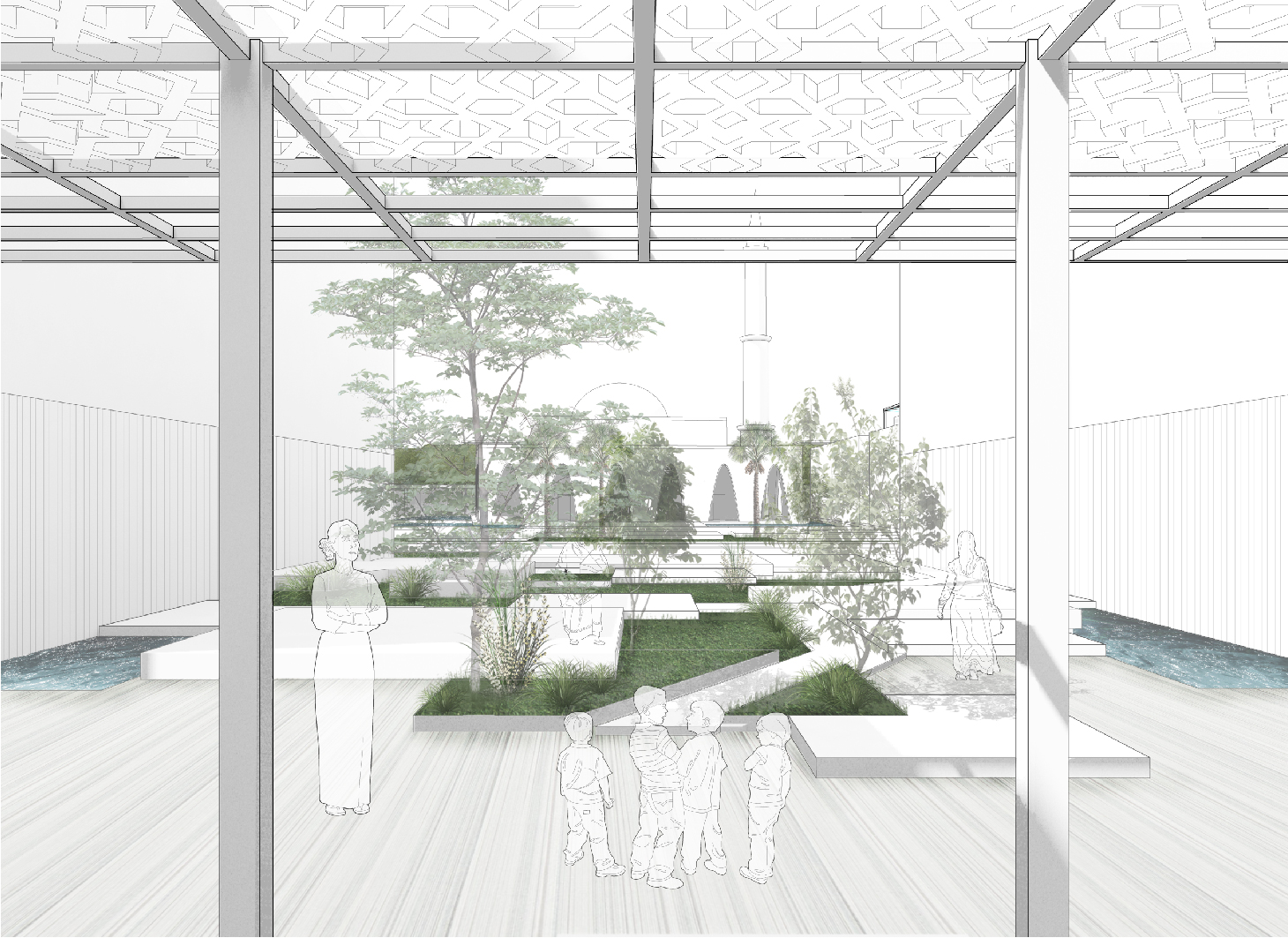 The urban fabric and his hierarchical structure are articulated taking as generative matrix the fabric of the historical traditional city. Therefore, this allowed the conservation of a personal dimension of the public space and at the same time the enhancement of the passive shadowing and ventilation. The space on the ground becomes the main place where human relationships took place and that's why it is essential to make it livable and viable. Furthermore, through different small scale devices, like canopies, covering textiles and plants, it is possible to protect the areas where the buildings shadowing is not effective, making the use of urban space easier through landscape architecture. The framework, given to the urban fabric, has, as main goal, the possibility to guarantee the socio-cultural exchange between the inhabitants and the establishment of interpersonal relationships. In fact, the presence of comfortable and restrained spaces can encourage meetings between people and establish the formation of social networks and, last but not least, the birth of a sense of belonging to the place.

The intention to recreate for the new district an urban environment that could remind the quality of the traditional arabic city spaces, has led to the project of "open-closed" buildings, where the commercial, wellness and sport facilities are immersed into the public space, protected by vertical permeable facades, inspired by the traditional "mashrabye". The external space of the central linear plaza, that connects the metro station with the mosque, is protected by wooden structures that give identity and quality to the urban space while, with their shadow, protect the ground and the people walking and standing on it. Plants and water mirrors help to regulate the microclimate acting as collector systems.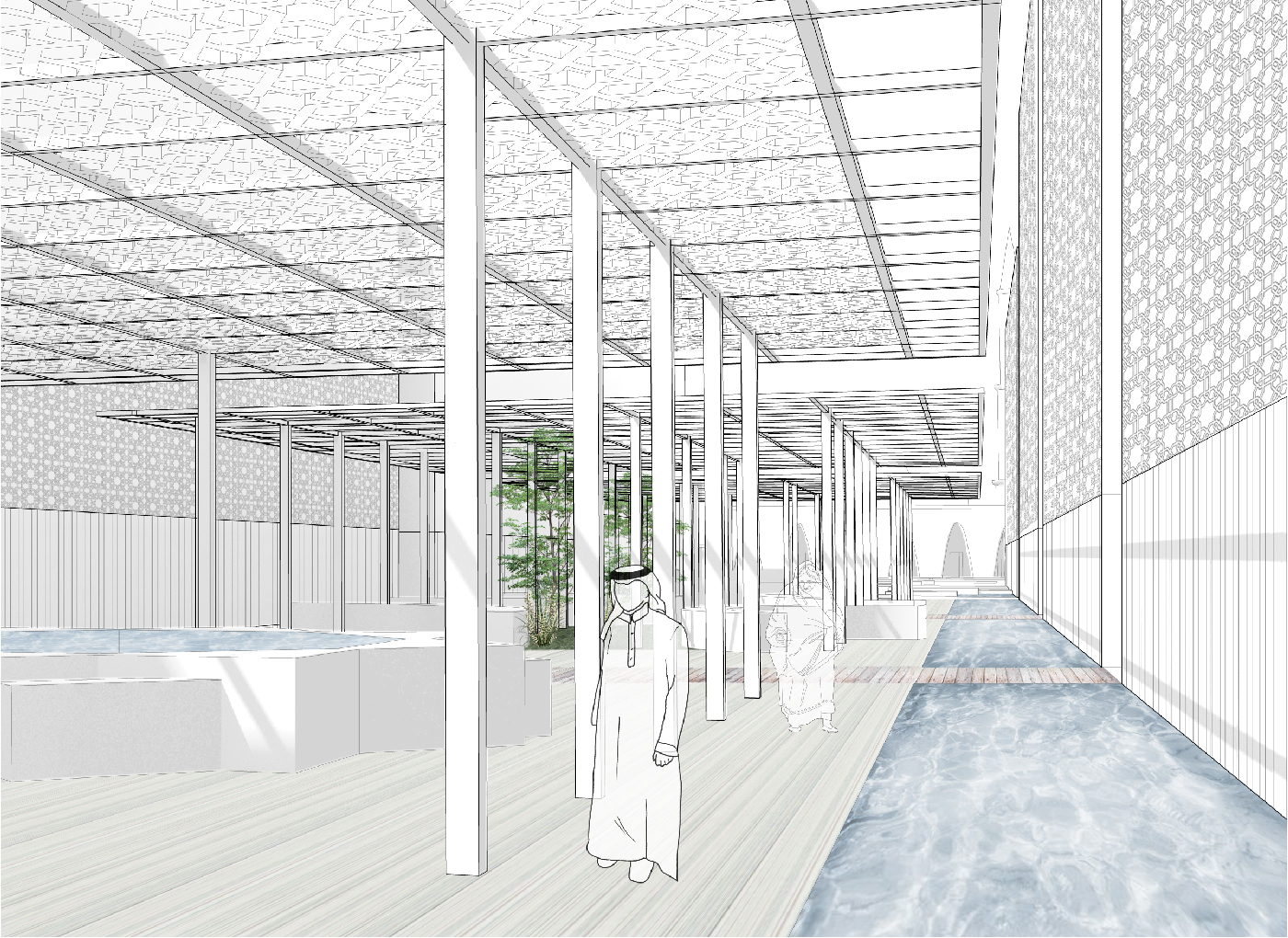 The Board: