The central idea of the project is to connect the area surrounding the hostel with the waterfront and the city itself, becoming a community attraction to the people. We decided to preserve part of the existing volumes and try to connect them through an ellipse embracing shape, putting the accent on the concept of permeability. We created in the first part a ramp which brings people to an over elevated path made of wooden, that allows people to walk through the trees, respecting their existence also thanks to some holes in the path self from which the trees can go through in all their height.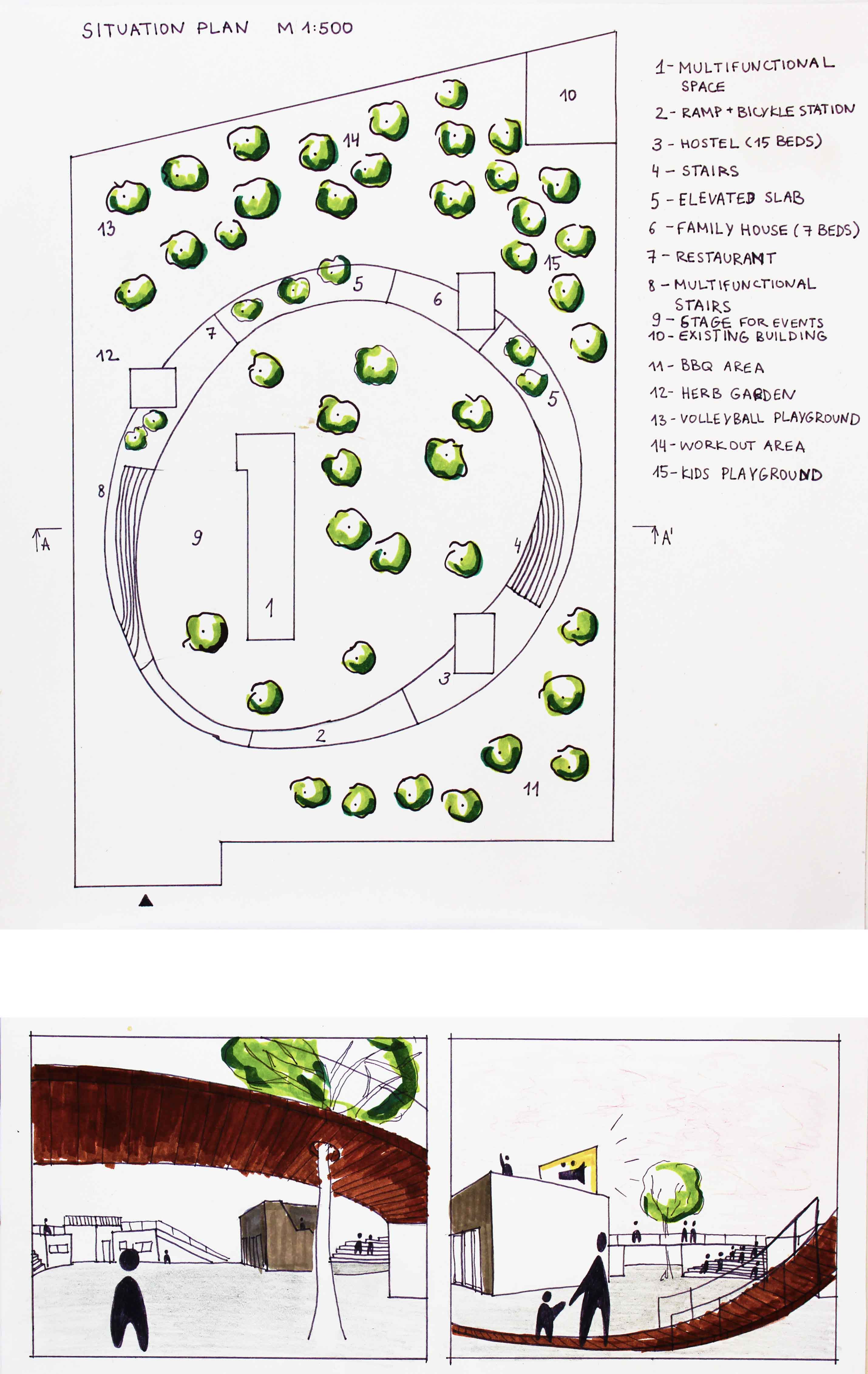 In other points people can walk also over the existing roofs of the old buildings, marking their preexistence; some stairs permit to go up and down also during the continuous path but they can be also useful to sit during the events organized en plein air. The remained part of the external area is dedicated to a kids playground, to a workout and chill area and under the beginning ramp we put also the cycle station, optimizing the spaces.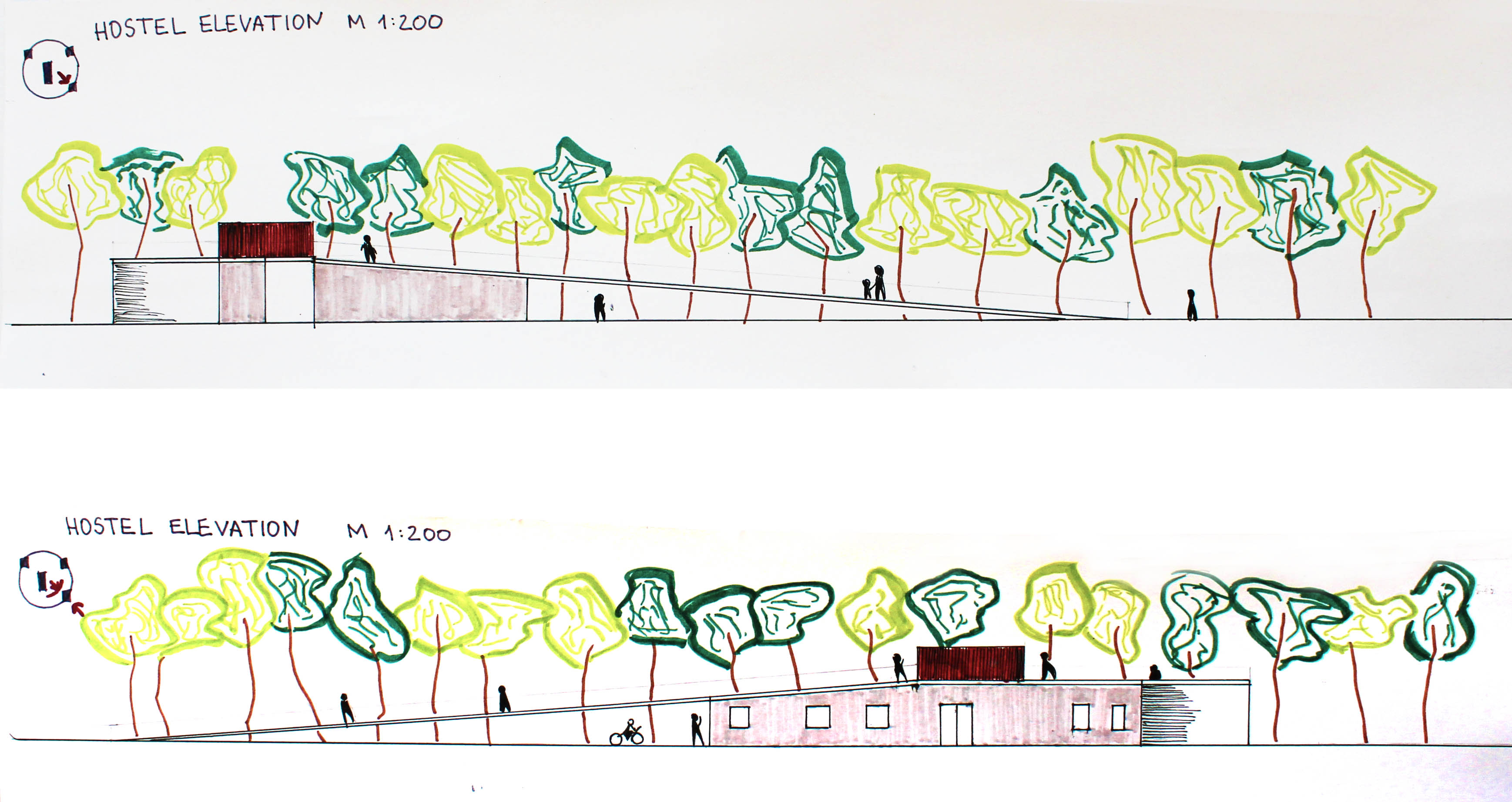 We changed the actual functions of the volumes and the disposition of the inner parts, inserting a multifunctional space for exhibitions and workshops inside the main central volume, considering it the real new pulsing heart of this area, and on its roofs a space for concerts. It is surrounded by the others two volumes on the right, where we put the rooms of the hostel and some small rooms just for families; on the left, we inserted the cafeteria and the restaurant, connected outside with a biological herbs garden.
In conclusion, the aim of the project is that this area could become the new reference point to people, with the new shapes and functions all in harmony between themselves, with the preexistences and above all with nature.