Wind dominates open water. Every floating object involuntarily lines up with the direction of the wind.
The windrose house lets the winds of lake Iseo rotate it around its anchor point and uses this phenomenon to create unique atmosphere.
The graph presents the distribution of time between certain wind directions over one year.
The direction of the house always alines with the direction of the wind, focusing on a certain view, ranging from the view of Iseo, through the mountains of the other side of the lake to the view of endless water surface.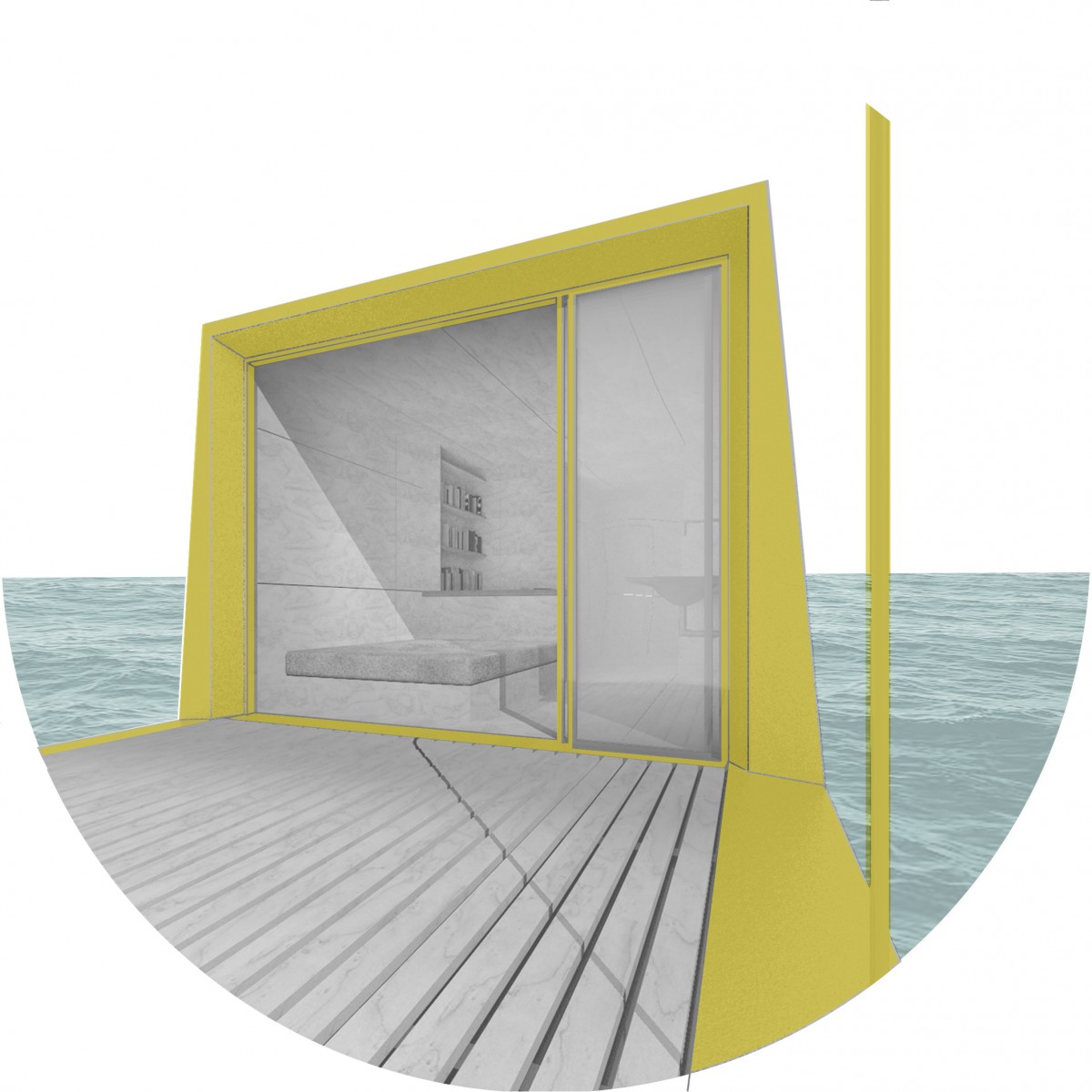 The anchor point of the house is set up 500m from the shore. This distance provides a unique sence of privacy, however the ability of reciving visual and sonic information remains. Ariving to the house happens from its own pier, built on the harbour pier, by boat. The very immidiet proximity of water is great when it comes to going on vacation.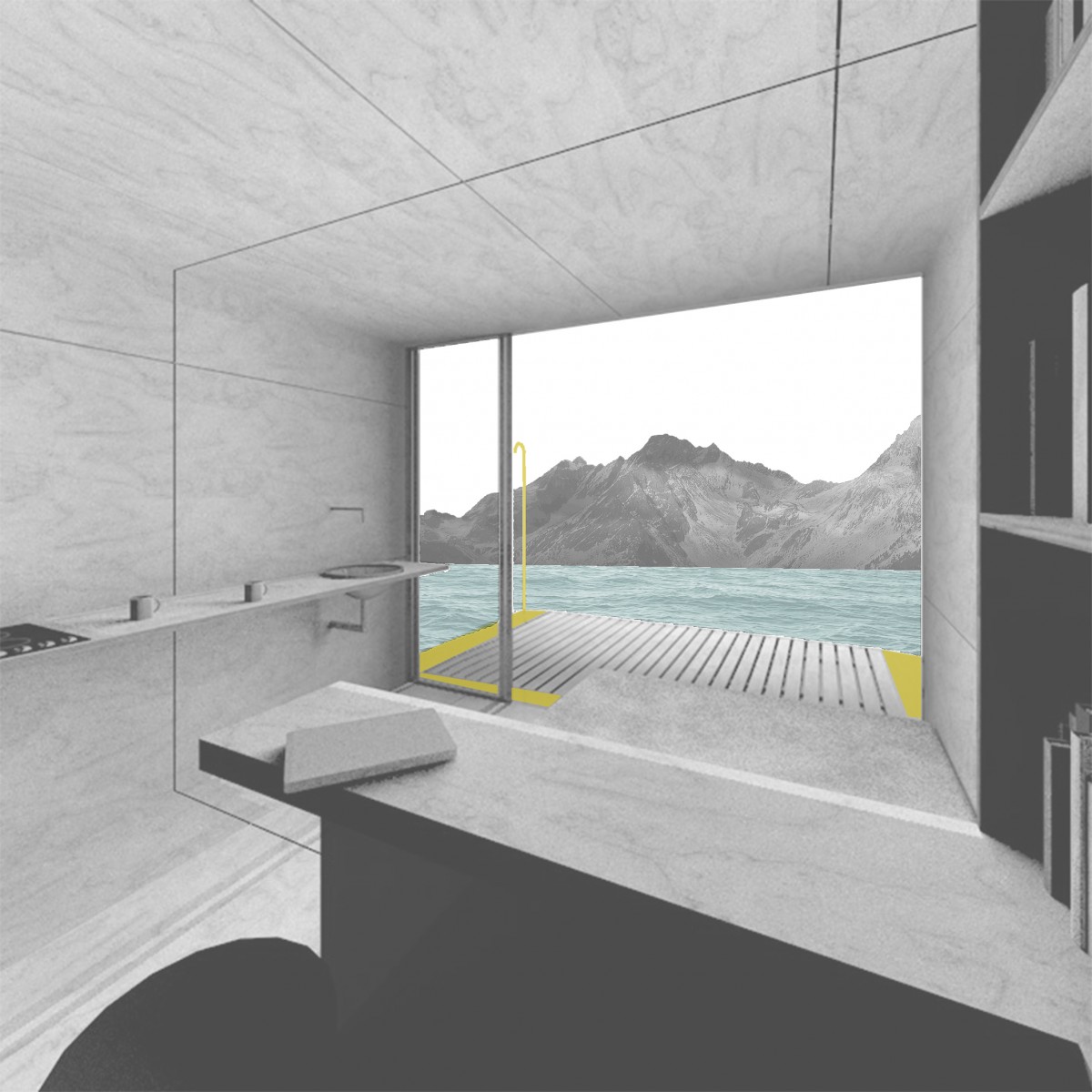 The "ribcage" of steel profiles makes up the core of the structure, protecting the wooden box which is the actual room, the plastic box which is the restroom, the water filteration and deposit system and other mechanisms that keep the house functioning. The outer surface deals with the horizontal forces of wind and the vertical forces of water wich, together with the anchor keep the house in a stable position.
The Board: