The most difficult problem for workers from home have to endure, is how to dissolve the dullness from the lacking of everyday life scenarios.
Without the usual shift from cars to the outdoors to the indoors, if possible, an intentional, adjustable system can help greatly in creating multiple life-work scenarios.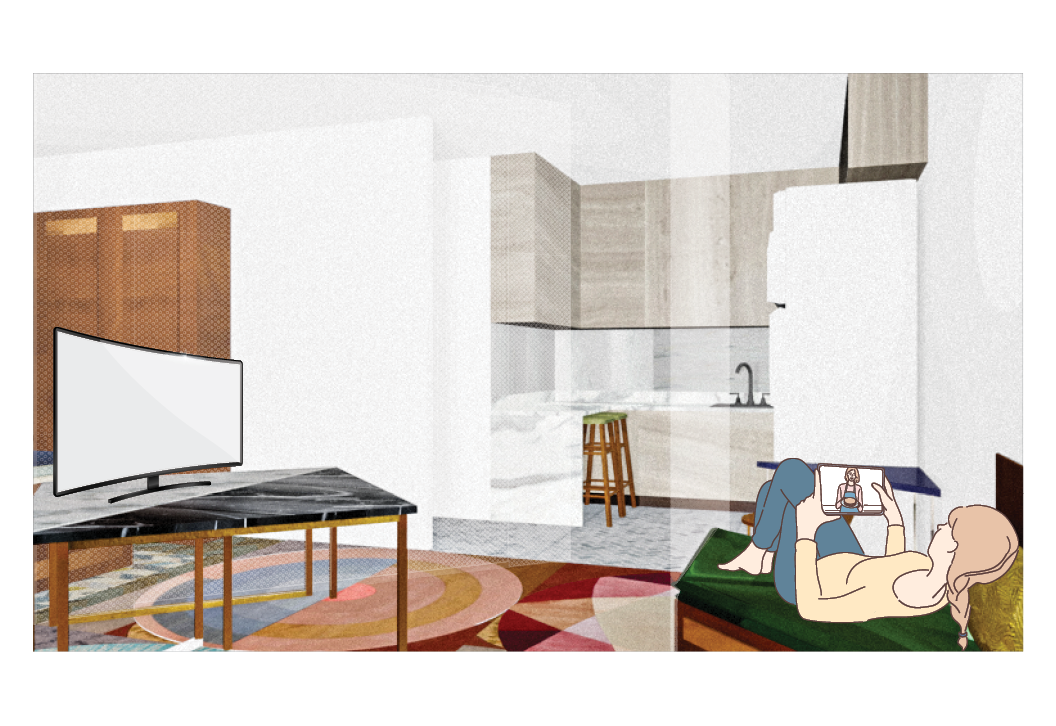 The most desired scenario to happen when working from home, is to have the ability and the option to just lie on the couch or bed to release the working nerves and take a while to rest. The adjustable system of swinging leaves made of perforated metal slides and triangular cut sitting chairs, the scenarios is just to be true. When set to an angle to fit the credenza to put the TV, just lay back and lean on the cushions to read and click on the remote for a home-base happy hour.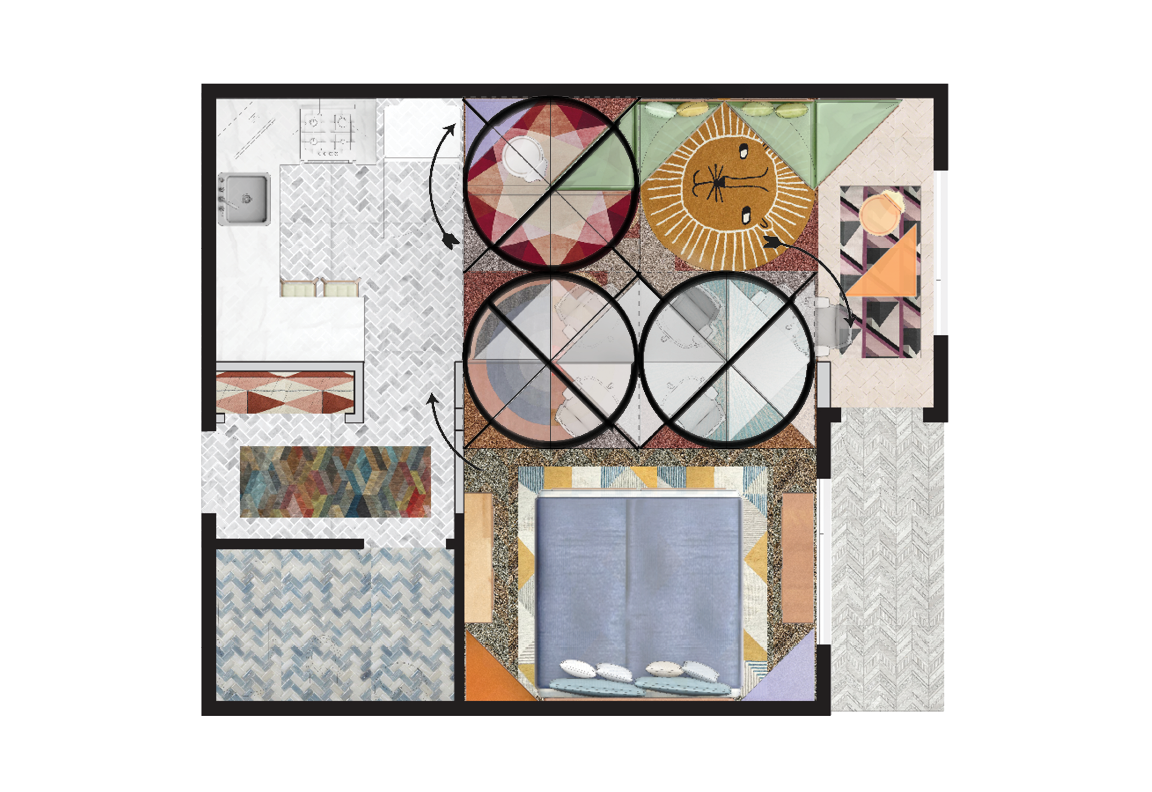 To make all the possible layouts more clear, the swinging leaves can be extended to be interlocked with each other and with the demolished walls to create a temporary enclosed space for private uses. When the activities to happen in the bedroom, the living room or the kitchen take occasionally an specific longer amount of time and space, the swing leave can be easily adjusted to the wanted shapes. With the shape of triangle, as the result of cutting circles, come into the shape of the self-design furniture pieces, such as the triangle cut sofa. And interesting pieces like the chair with its back having a more organic round shape and the lion face smiling carpet, to mix the hardness of the geometry and the metal leaf material.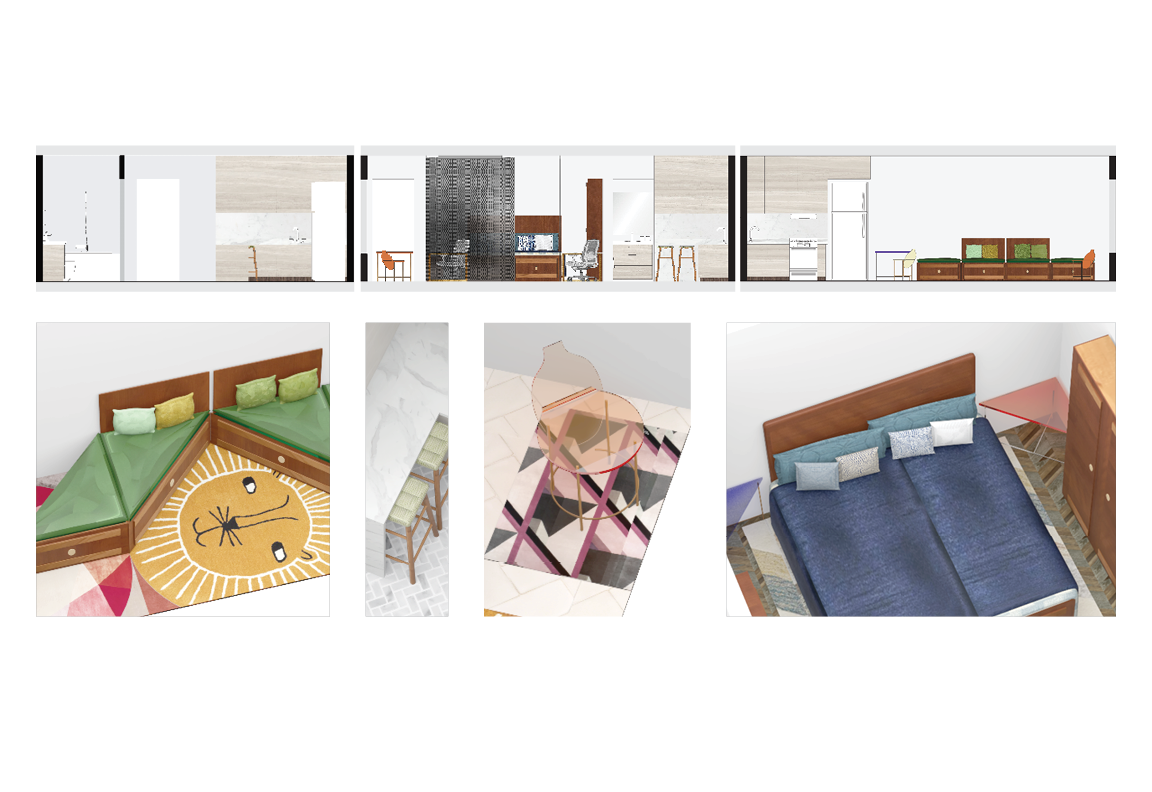 The Board: