Wave In
The rythm of the sea.
Waves washing round the stony shoreline, collecting flotsam and rearranging it in the rythm of the sea.
'Wave in' offers an elegant invitation to the beautiful beach of San Cataldo. The wave-shaped arrangement breaks the blockade between beach and promenade and meanwhile valorises the graceful promenade.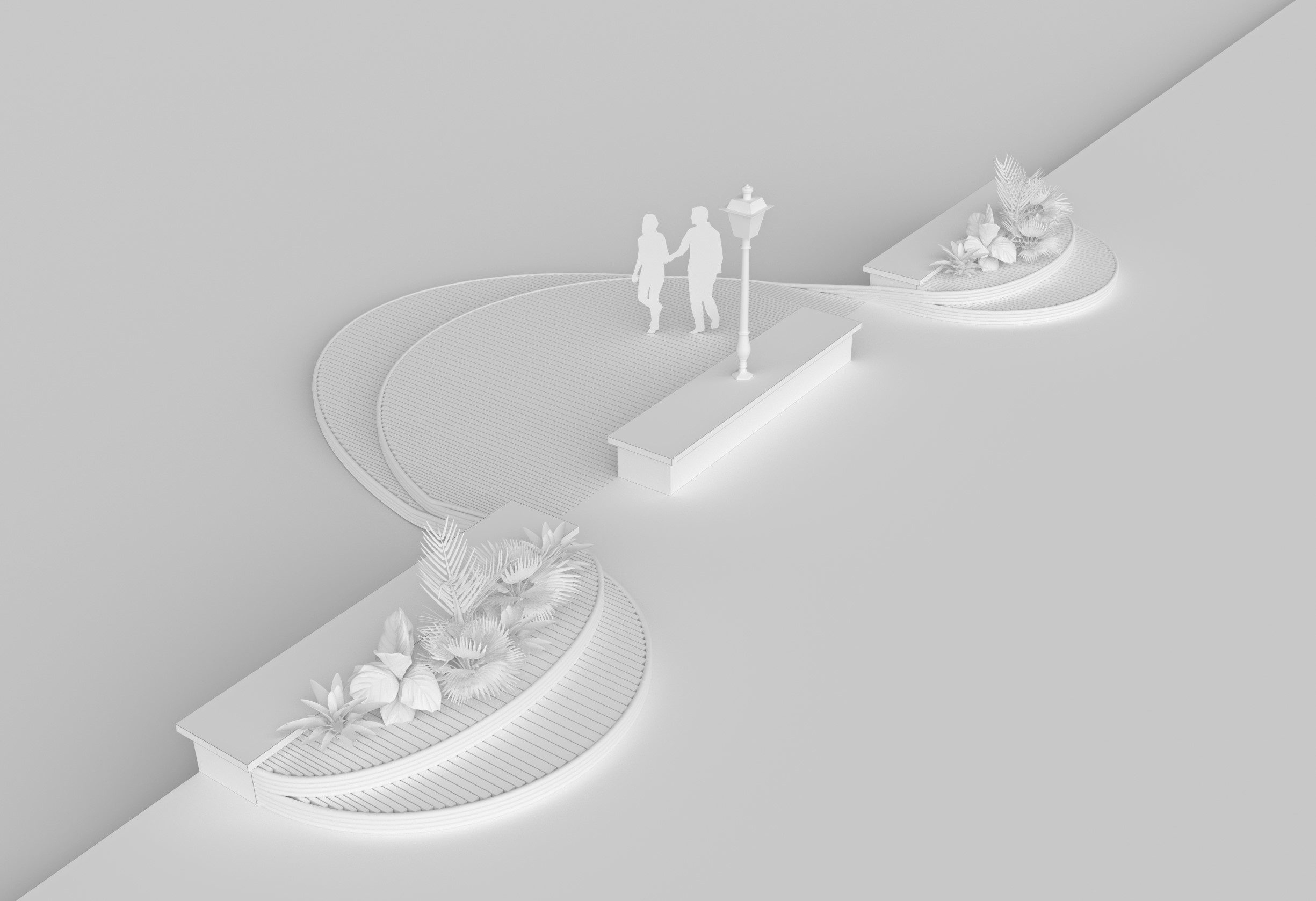 Material Due to sustainability and handling properties, wood is the perfect choice for the main construction. The arrangement of boards and the use of rope braids reminds of mooring a boat. The repellent atmosphere caused by the rough concrete is neutralized not only by warm materials but also by a pleasant atmosphere created by plants on the top step. Construction First of all, the sand has to be flattened. The actual construction is divided into three phases. First. On the area above the sand, a substructure is needed to provide a solid base for Second. the wood planks, which have an additional log that is assembled before putting the planks on the substructure. The function of the log is to provide a solid surface in order to Third. Attach strips, which are holding the ropes in certain intervals and finally, after the construction, the plants can be planted. Vision Since the design also serves as a modular concept, it would be possible to extend the 'Wave in' by implementing more units along the shoreline. A variation in design and function would also enrich the promenade, for instance by using diverse plants, changing the number of steps or remodelling the shape; resulting in a significant increase in the quality of this public space.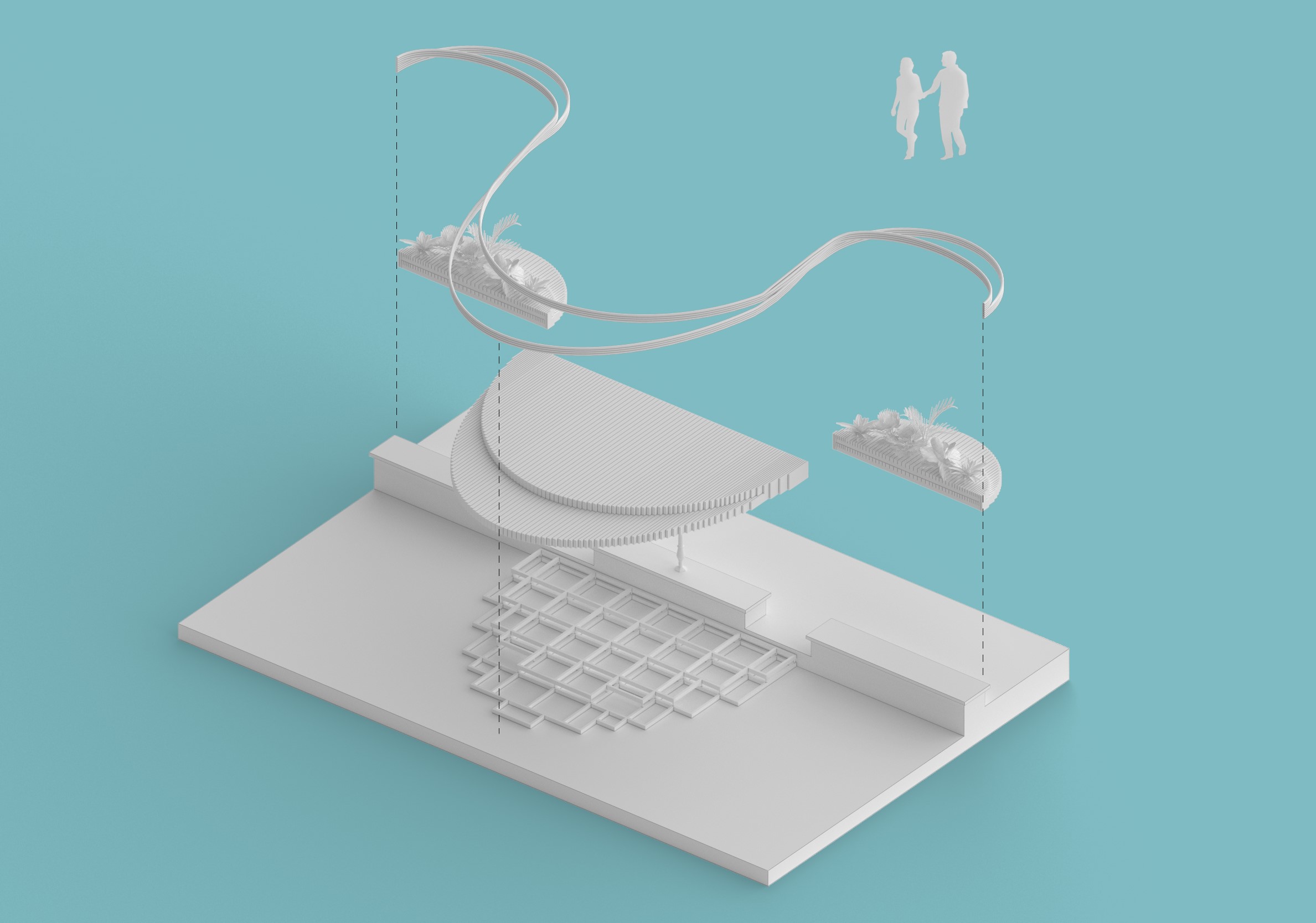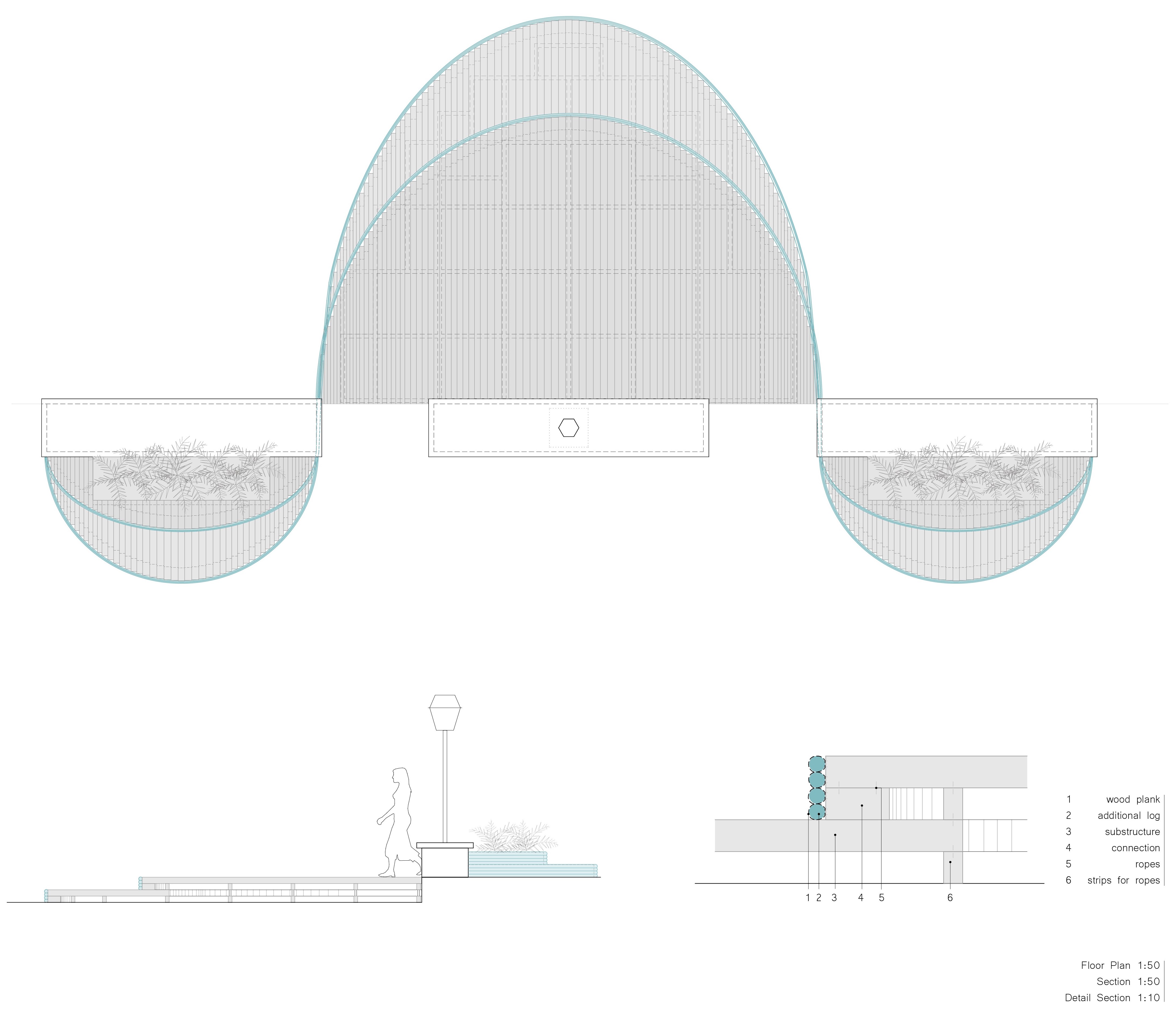 The Board: