Nowadays many young couples live in rented apartments. As their families grow, they move from one home to another. Therefore they neither want to invest a fortune, nor want to make a structural intervention in their flats. However, in times of a pandemic, as home office becomes a more and more popular solution, small interiors have to fulfill big needs. Working from home not only requires adequate places for deep concentration, but also a clear separation between private life and profession.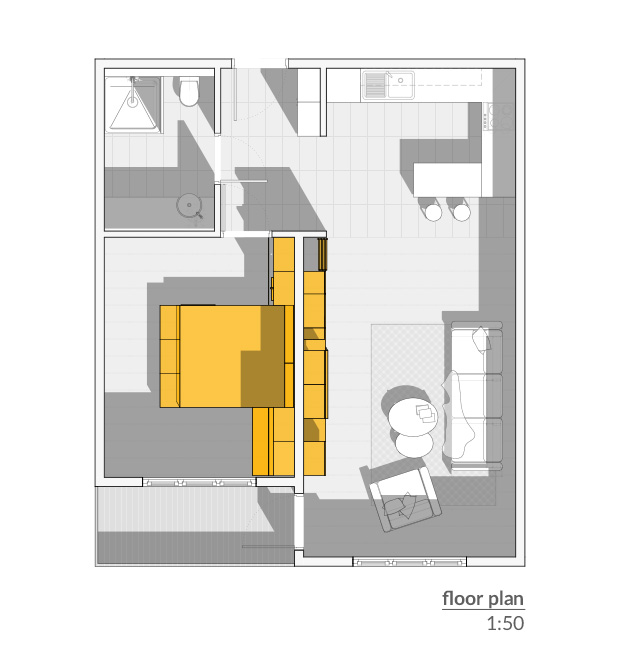 A multifunctional furniture wall is created between the living room and the bedroom. Depending on the current activity, the elements can be opened or closed. The pieces of the modular system are available in a well-known furniture store and the assembly reqires no specific skills. Although the furniture is fixed on the wall, it is adaptable and movable any time. Therefore the system is suitable for other flat sizes as well.

The bedroom wall includes: the bed, a workplace for Roberto in a quiet corner, large storage areas for clothing, folders and office material and luggage. The living room wall includes: a workplace for Giulia with a large screen, storage areas for art supply and books, two folding tables and a room divider element.

The Board: