In the central area of Warsaw, a few buildings and fragments of the Jewish Ghetto, established by Nazi during the occupation of Poland, survive. These are the last shreds of the 1943-1944 uprisings, evidences of resistance to annihilation, which are at risk of being permanently removed both from the city and from the European collective consciousness because of the continuous urban transformations underway. The remains of Warsaw, which was systematically destroyed by Nazi and subsequently rebuilt other-than-self, represent an extraordinary documentary material for the development of the present, which is aware of its past, build on communication and civil coexistence.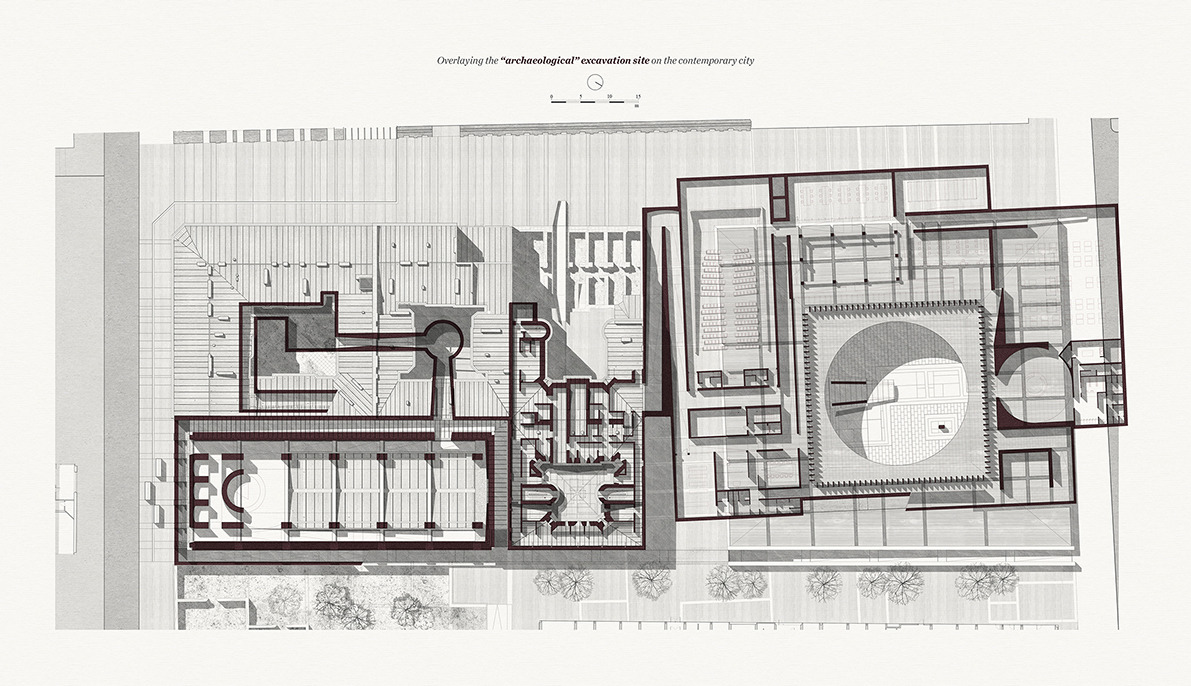 The thesis project proposes the rehabilitation and the critical integration of a core of three buildings of the early twentieth century, who have survived devastation, now partially in ruins. Located in ulica Waliców in the central district of Warszawa-Wola, the three buildings, along with the free areas left over by years of war destruction, eloquently focus the dimension of Memory and the documentary depth of Warsaw Ghetto's history. The "excavation in memory" conducted through researches carried out in the archives of the city and through surveys, has brought to light the foundations of a lost Warsaw: the twentieth century city made of the streets engraved in the dense thick of the urban matter, and of the courtyards multiplied inside the dwelling blocks; the underground Warsaw of the bunkers and sewer shafts of the 1943 uprising.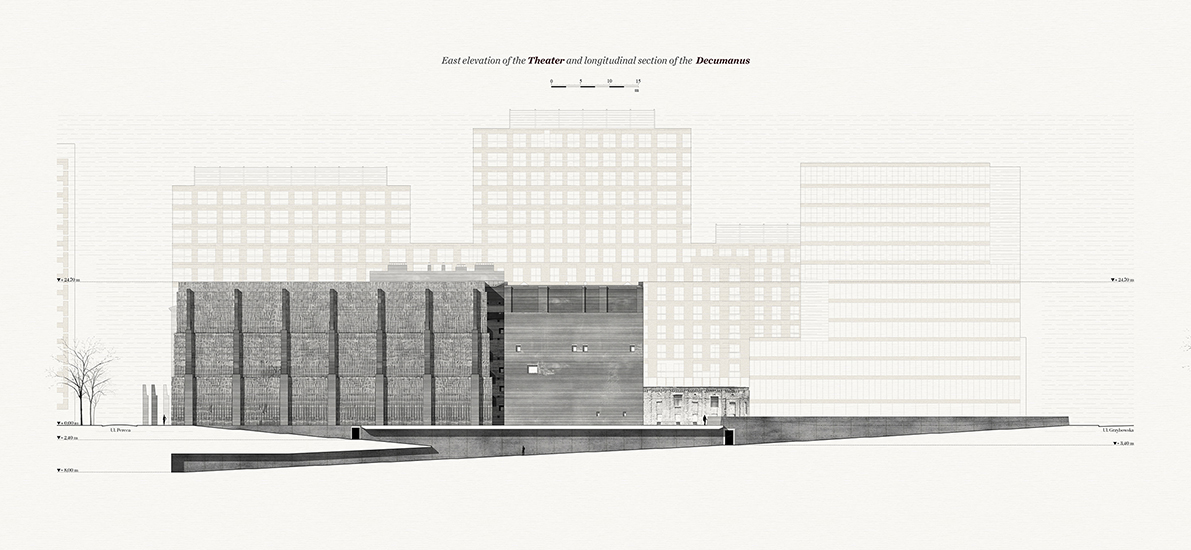 Therefore, redesigning this complex set of "invisible" fragments which belong to an old Warsaw, composed of portions of urban blocks and infrastructures, aims not only at preserving it, but also to regenerate this memorable place for the realisation of an area of experience and research through the plastic and performative arts, as well as a place of documentation and debate on past urban division and on those that nowadays arise in European cities. The design program is based on a kind of physical and conceptual excavation in the foundations of the city, it activates a form of "critical archaeology" that strengthens the identity of the places of Memory and their deep meanings, suggesting an innovative museum structure: a "Museum of the Present" activated by the architecture of ethical responsibility.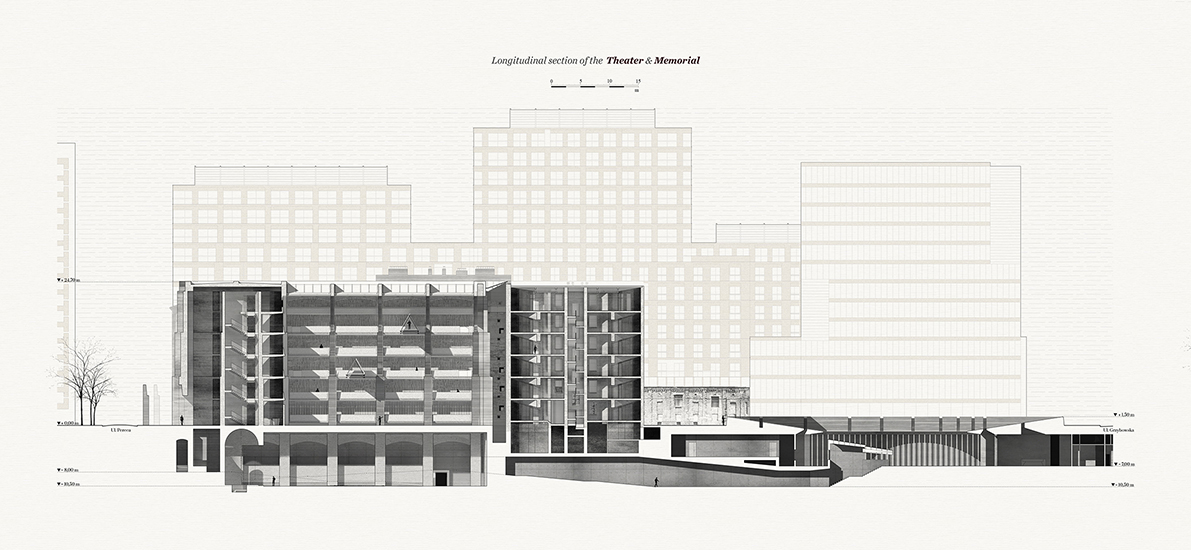 The Board: