Can there be more when you have less?
One has the need to directly perceive the constant changes of space transition. When working and living overlay, alternating daily activities with social ones in the same closed environment can become a difficult task. As an answer, the apartment is able to bring together the comfortable living space of a home with the increased opportunity of being outside – in the garden.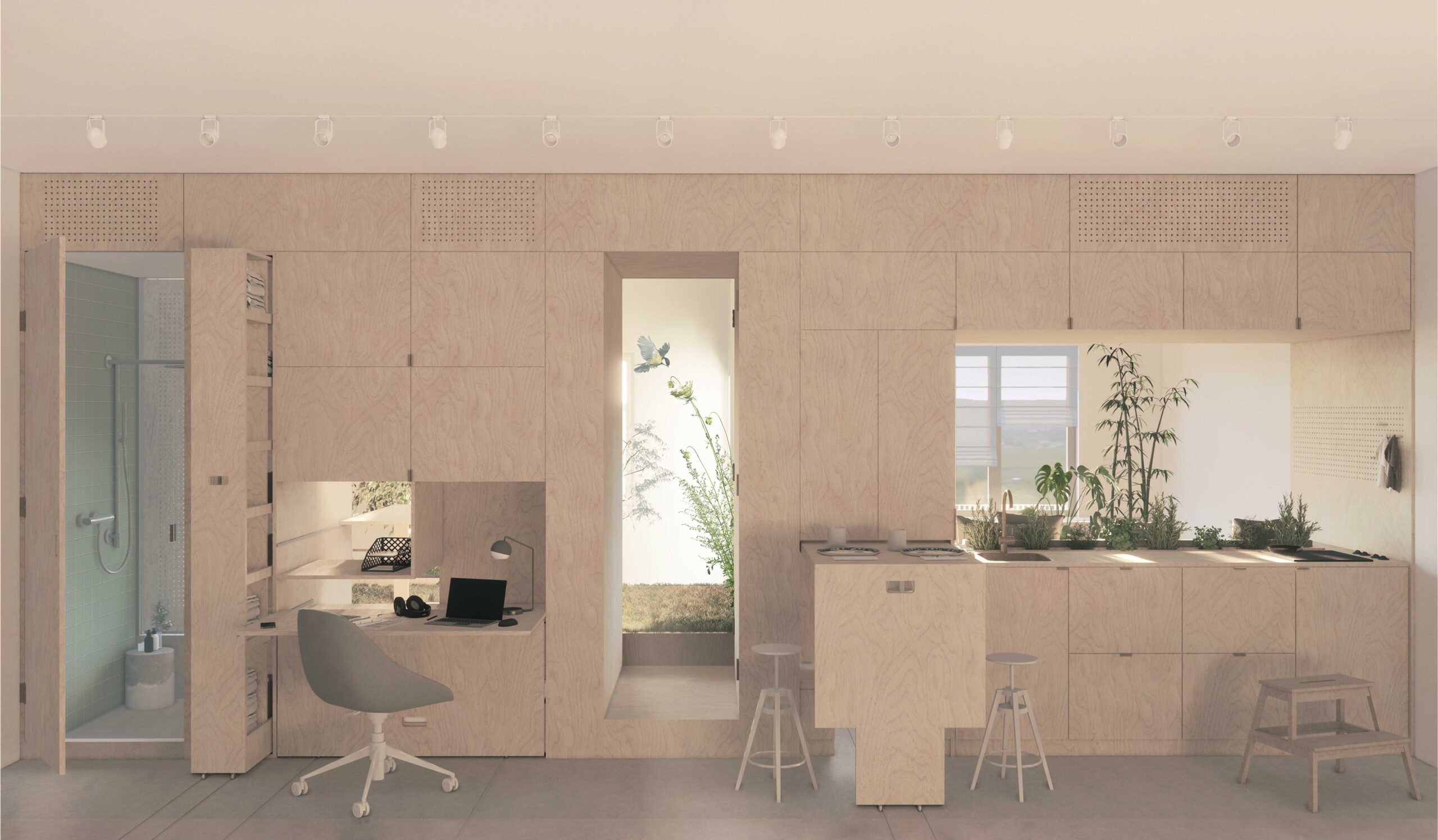 The cluster of furniture acts as a wall, dividing the apartment in two different spaces: one that contains a part of the minimum space for comfortable living and one that grants nature access inside. It is a boundary as much as it links the two worlds through its many permeable points, creating an ever-changing dynamic. On the two sides of this permeable barrier, different activities unfold and build a diverse set of scenarios that represent the core of this apartment. Moreover, the garden is in itself a transitional world, mostly independent from human activity, being in constant development.

The increased need of being in a deeper contact with the outdoors, particularly in apartment buildings, has been highlighted as an outcome of current pandemic. Moreover, people usually seek changes and new experiences in order to evolve personally and socially. Considering that taking up remote work shapes the social dynamics of a person and diminishes the awareness of time in relation to the natural environment, the need to strengthen the connection between inside and outside must be emphasized.
The Board: