In post-pandemic era, people tend to work from home more frequently. This trend triggers discussions on shaping a new normal of work-life balanced scenario. The Sliding Toggle challenges the traditional static apartment layout of programs and proposes a flexible living model through a sliding element. The concise and determinate design gesture conveys the simplicity of spatial arrangement and redefines the complexity of functions.
It is foreseeable that people are going to spending more time than ever in kitchen and living room, which makes it reasonable to allocate a larger area with more natural light for them. In this proposal, the workspace and kitchen can be combined as a spacious living area for multiple types of recreational activities which helps reduce loneliness and the risks of obesity. Hygiene safety will also become a serious concern. The Hallway is clearly demarcated by elevation change and ceramic tiles for easy-cleaning purpose. The closet at hallway is equipped with Ultra-V light to disinfect dirt clothings. All these design aspects contribute to the reconfiguration of a new work-life balanced paradigm. It brings poetics, romance back to our day-to-day interior lives and becomes the place where people thrive.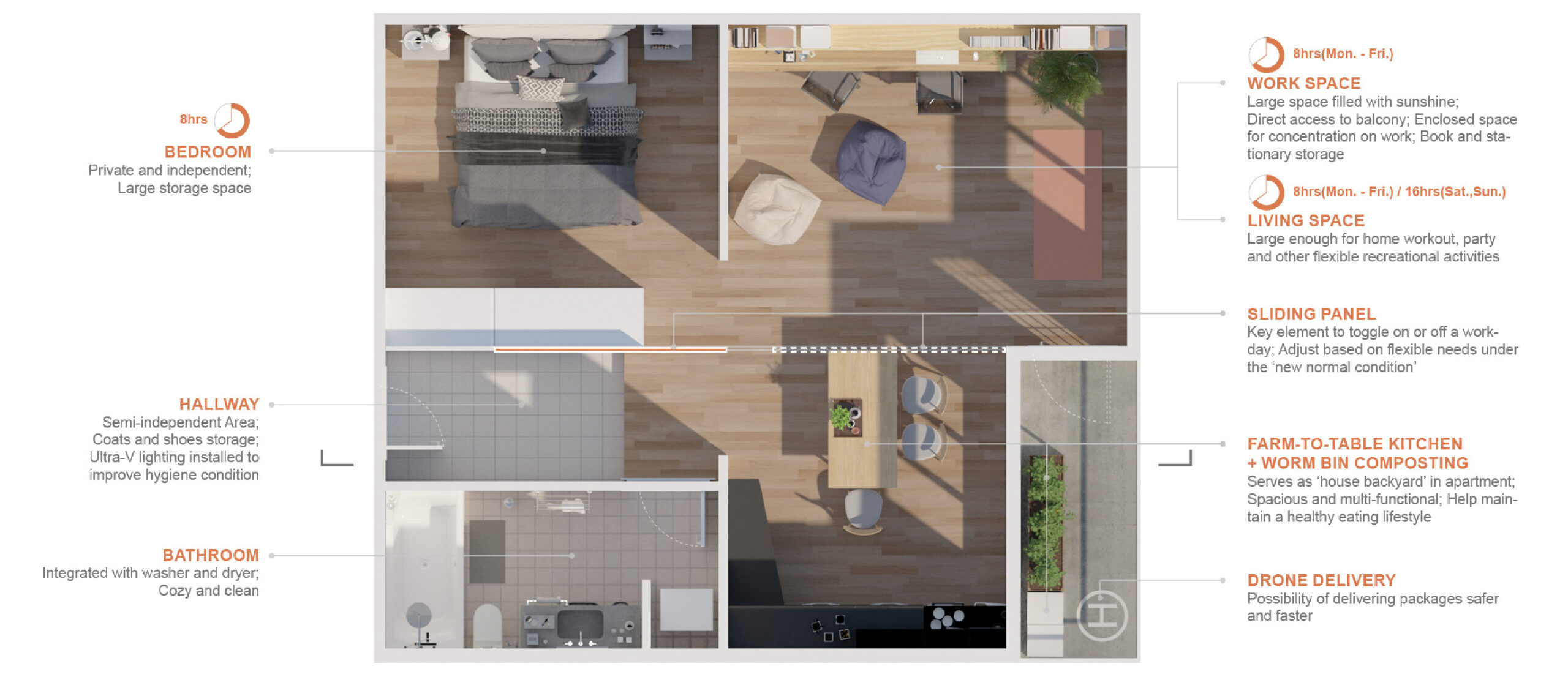 TOGGLE ON-A WORKDAY IN SUNSHINE Giulia and Roberto work from home every other day. They enjoy this new working style because their home workspace is as comfortable as their offices and is always filled with natural light during the day. When working at office, Giulia starts her productive workday with a black coffee. Now, it becomes her new morning routine that making a cup of coffee from kitchen and then slightly closing the sliding panel. After lunch break, she likes to open her favorite music playlist and turn the workspace into a yoga studio to stretch her tired body. When Giulia is meeting with her clients and colleagues remotely, the wooden sliding panel serves as a unique and beautiful background. This lifestyle sparks their fresh inspiration and it has become a privilege to manage their work-life balance. TOGGLE OFF - SIP A MOJITO AND CALL IT A DAY It is an exciting Friday for Roberto and Giulia because they invited their close friends to come over for a party night. Giulia pulled back the sliding panel and now the living room and kitchen become an integrated spacious party area. She walked to the kitchen and saw a pot of mint in balcony which inspired her to make some Mojito for her friends. She ordered some snacks on-line and they were just delivered by drone to their balcony earlier this afternoon. Roberto arrived home earlier today and he is looking for a popular film to project on the wall tonight. It will be a wonderful and memorable party night. Cheers!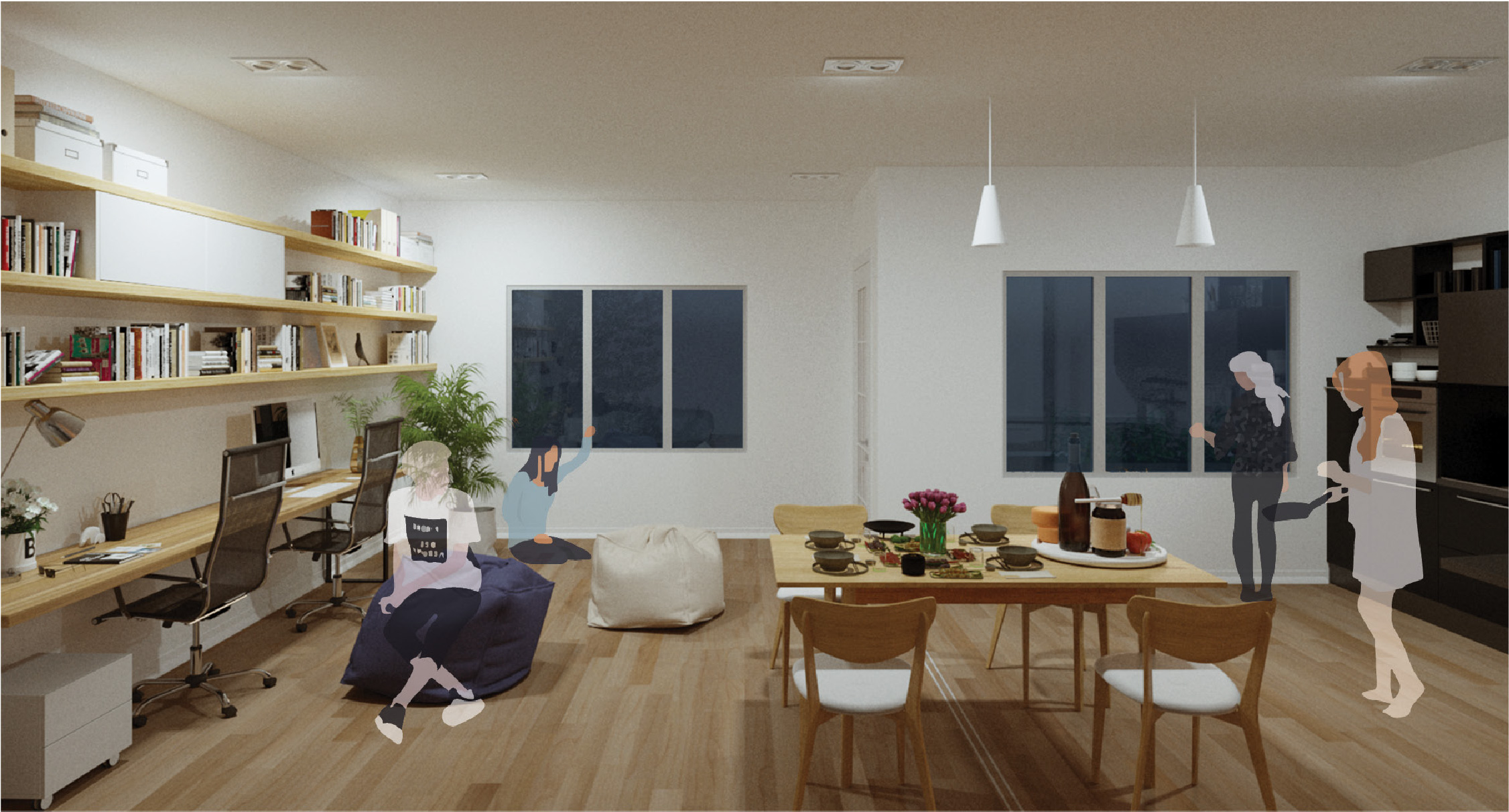 The Board: