What if 'solid' of the metal will melt into 'the air'?
What if the rigidity of the wall will support the fragility of the narration?
What if the skin of 'protection' becomes the skin of 'sensitivity'?
What if the role of steel bars will get transformed from 'separator' to 'connector'?
What if!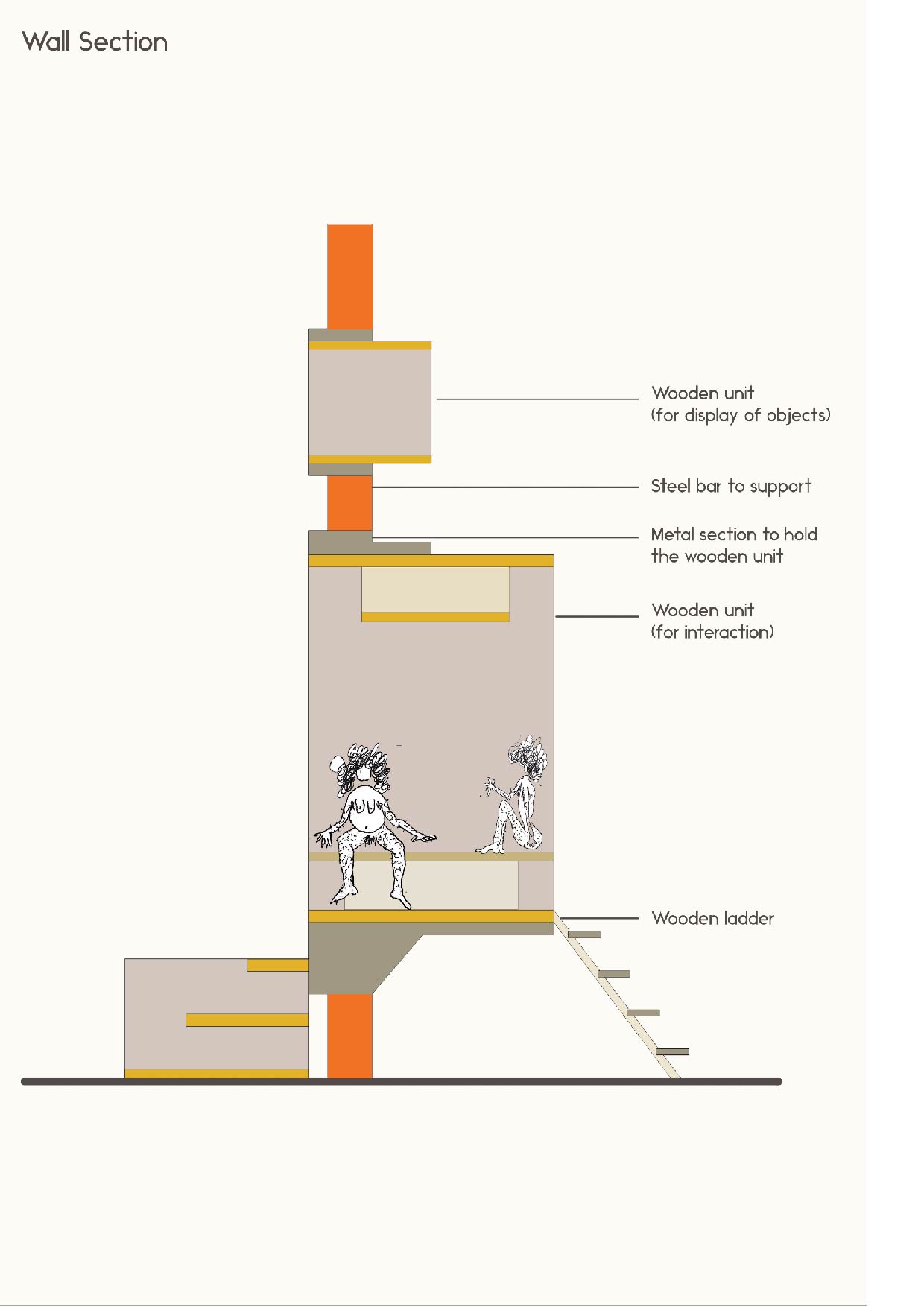 The idea of this project is to explore the definitions of a wall. Bars of the prison not just give punishment to criminals but make them realize about their own anxieties, insecurities, and regrets. The shared space between the two people from two different worlds allows to understand their worlds. Their worlds may seem different from each other but they both come from the same idea of 'humanity' and they both belong to the same world of 'fragility'. The experiences of two worlds can be the lessons for each other. If the gap between two worlds will reduce then that can be the symbol of the journey which will lead us to a better society. The solid metal bars are holding the interactive spaces like sittings and shelves where both people from different worlds can leave something for each other to tell the stories of their survival and existence. The wall in itself becomes the 'display' as well where narrations become the exhibits. If the exhibition is over then one can move the wall at one side by the help of floor wheels to clear out space for the bigger one.
The Board: