As more people adopt the work from home lifestyle, it's clear that the typical apartment can't accommodate the physical or emotional needs of a modern couple. In conceptualizing this apartment design, we address these issues by challenging the notion of the 9-5 work day, instead replacing it with a fragmented schedule filled with moments of work and leisure. This leads us to use every surface in the apartment in multiple ways. We present the idea of the "wormhole", a physical and virtual window which connects adjacent apartment spaces or allows tenants to utilize it as a projector screen. The wormhole's dual function is possible through the use of an electro-chromic glass, giving tenants the ability for a more public or private work space.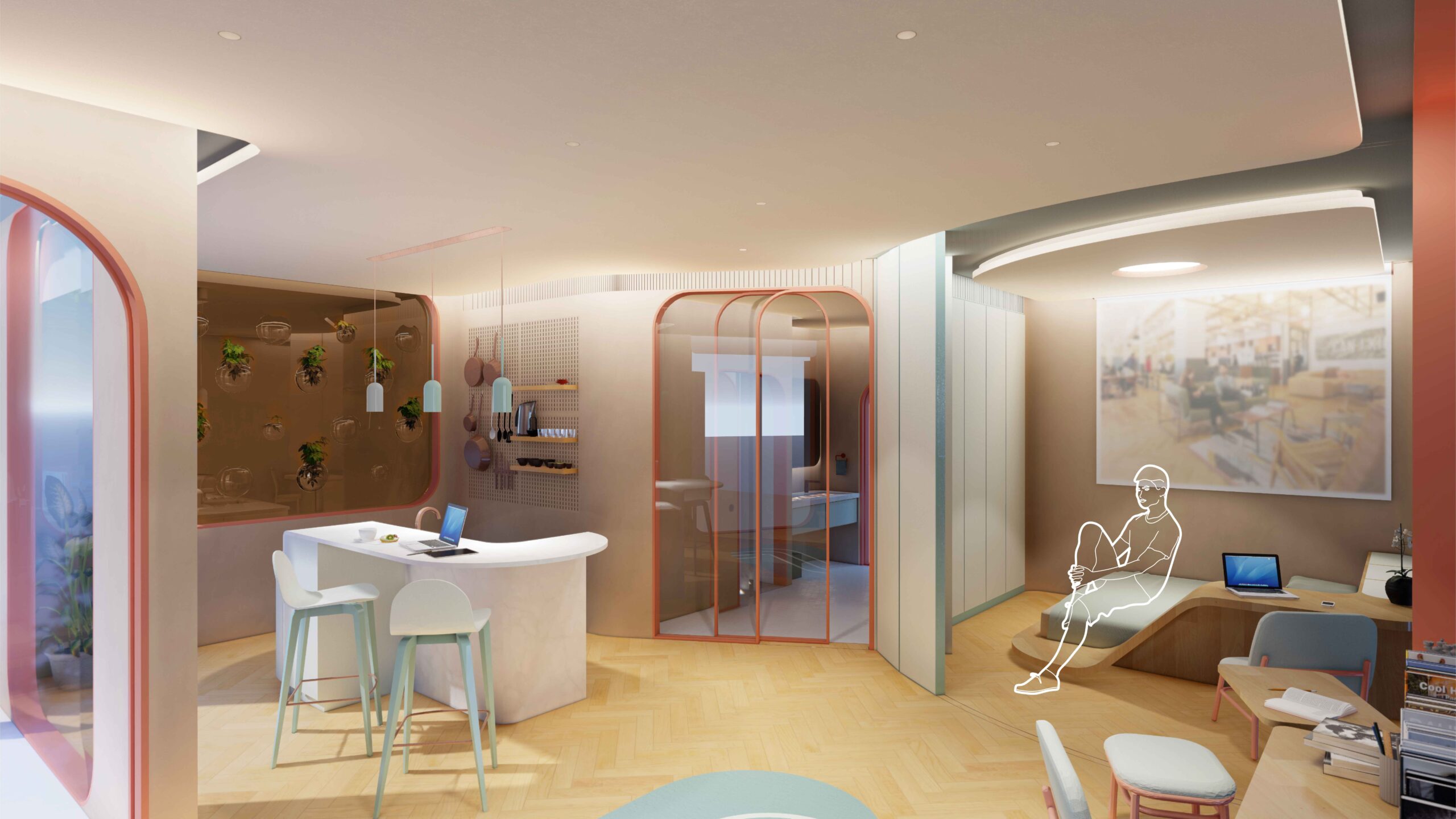 Healthy/sanitized environments - As you enter the unit, the negative pressurized vestibule has the essential elements to sanitize and store items before transitioning to the main space. In order to enhance cleanliness, we minimized the surface area in the unit and softened corners and edges for ease of cleaning. Thresholds between areas are automatic sliding partitions to minimize the amount of surfaces you can contaminate. Large floor to ceiling windows bring in natural light and fresh air from the balcony. Additionally, we promote a self-sufficient environment by installing herbs and vegetation for consumption.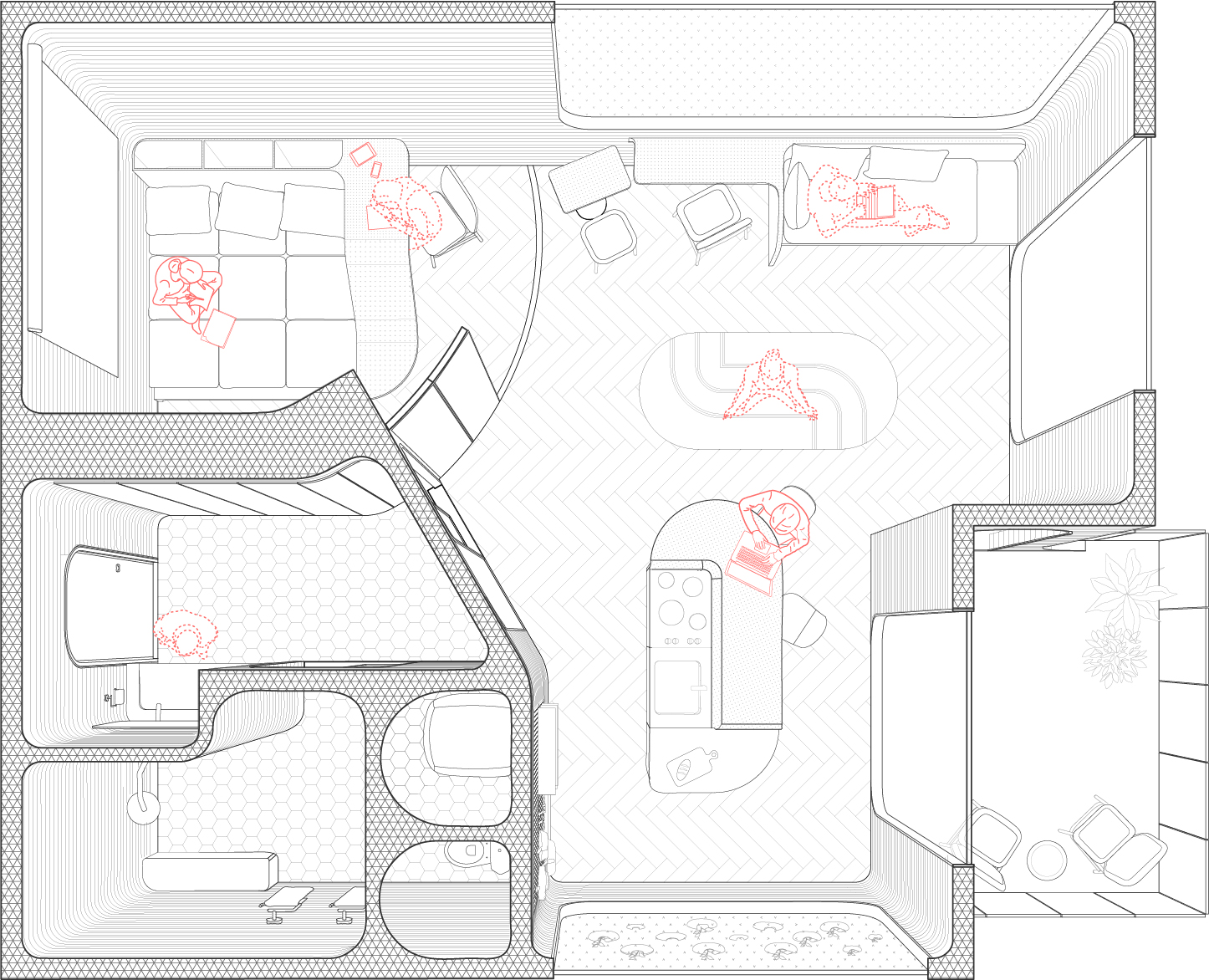 Fluidity and connectivity - The idea of the "wormhole" is both a physical and virtual window which connects adjacent apartment spaces to give a co-working atmosphere or connects tenants to their office with the use of projectors. The demising walls between units still have the same functions as a typical partition but now creates a public avenue to connect one another. By creating a visual connection between each unit, the ability to open up creates linkages to the outside world, have a sense of belonging, and new possibilities for interaction.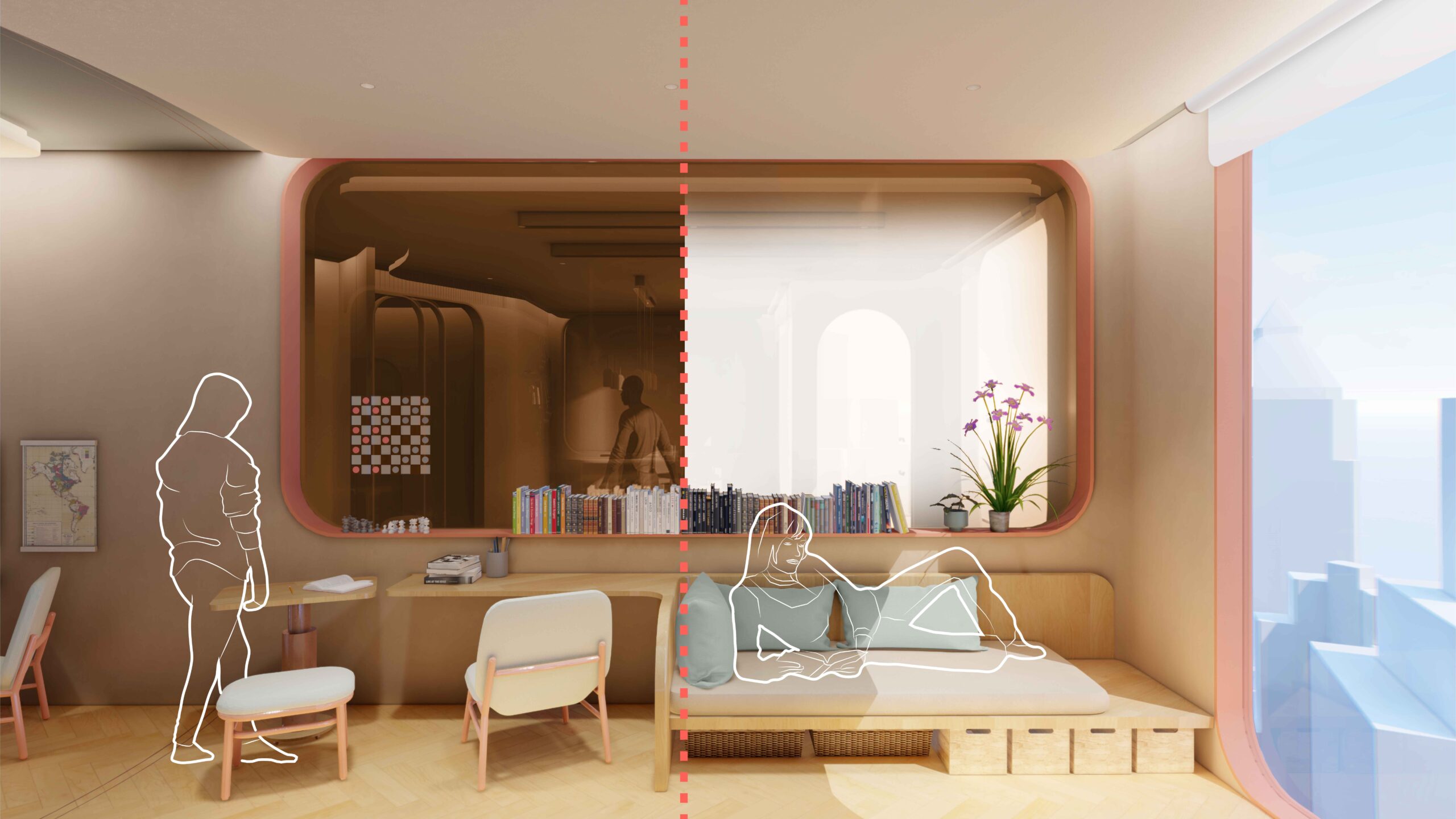 The Board: