Towards a new reality in which work might be developed remotely from home, either forced by a spontaneous situation of a worldwide pandemic, or done permanently, because independent work allows it, the way of Living as we know it needs to be rethought.
The proposal responds to this challenge, taking on a new context in which life and work coexist in the same physical space, in any apartment, where contact with the outside is limited to the physical and visual contact of our balcony or apartment openings.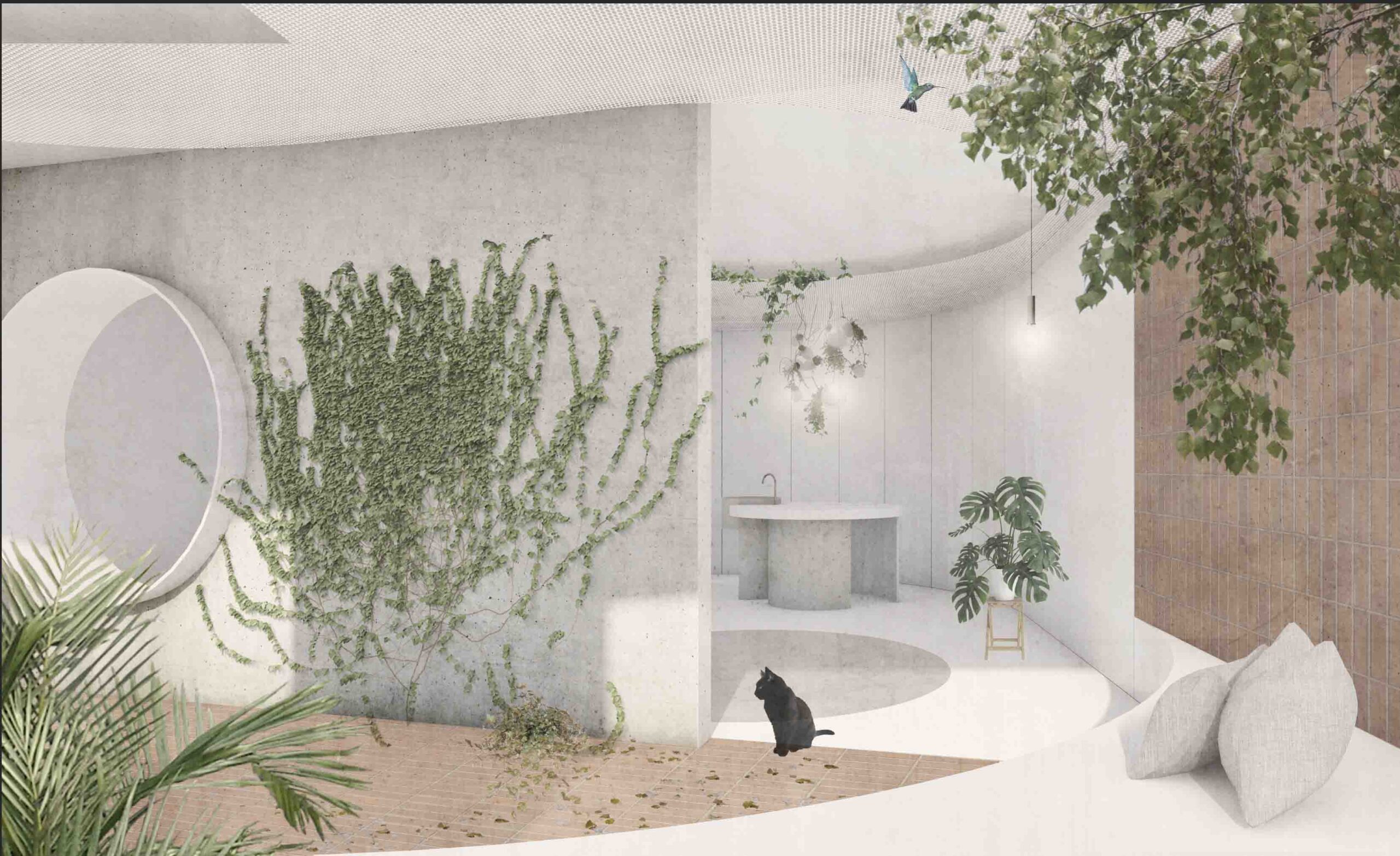 It seems to us, that abolishing the usual distinction between inside and outside space and reorganization of inner activities is mandatory. The space is developed in a fluid, organic and mutable way. Sliding panels, perforated sheet panels, demarcated floors, or fixed elements/ furniture, define the distinct spaces, each with inner sensations, atmospheres, but also allow the apartment to have the fewest physical elements possible, let it as clean as possible, so the uses might change without compromise. In an exercise of rethinking the different spaces – filter, cooking, living, bathing/ purifying, sleeping, creating/working and planting - and the need for communication or isolation between them, the new "house of the future 2.0" is defined in three large spaces: - the Inner space, reserved for private uses - the Living; - the Transitional space, as a mutable space, to create, work or leisure, when working doesn't take place, an extension of the living, in direct communication with the outside; - the Outside, as an escape place (balcony).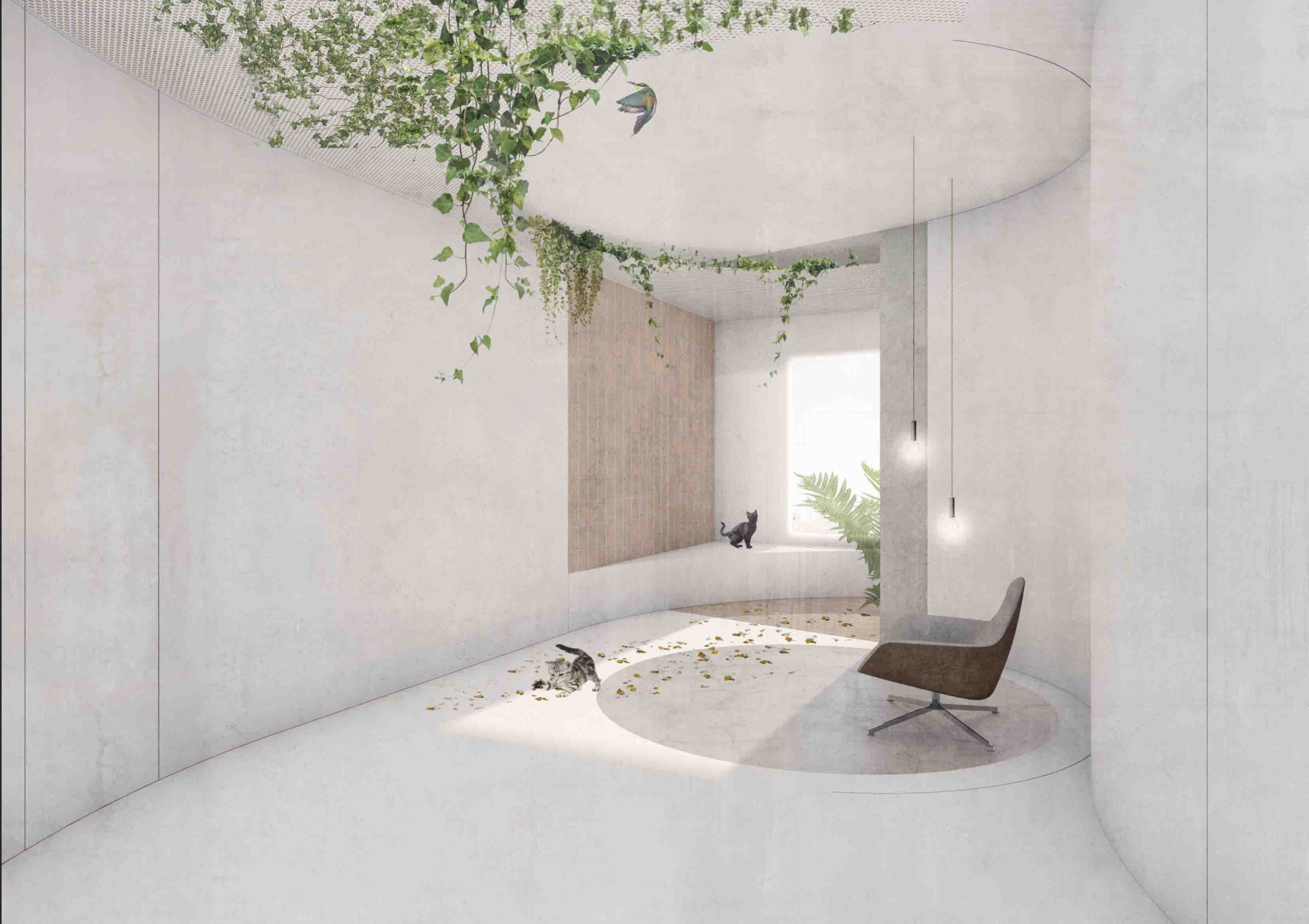 Therefore a main axis physically divides these spaces, creates a smooth disconnection between intimal and external/creation areas, however specific openings allow visual connection between them. The space is extensible. Bringing inside the exterior environment, creating our inner escape (space) inside home and let it define spaces, specially the working area, seems to be the key point to create a better harmony (mental and physical) between the Working, as per usual seen as an outside activity, and the Living as an intimate one, to make them coexist.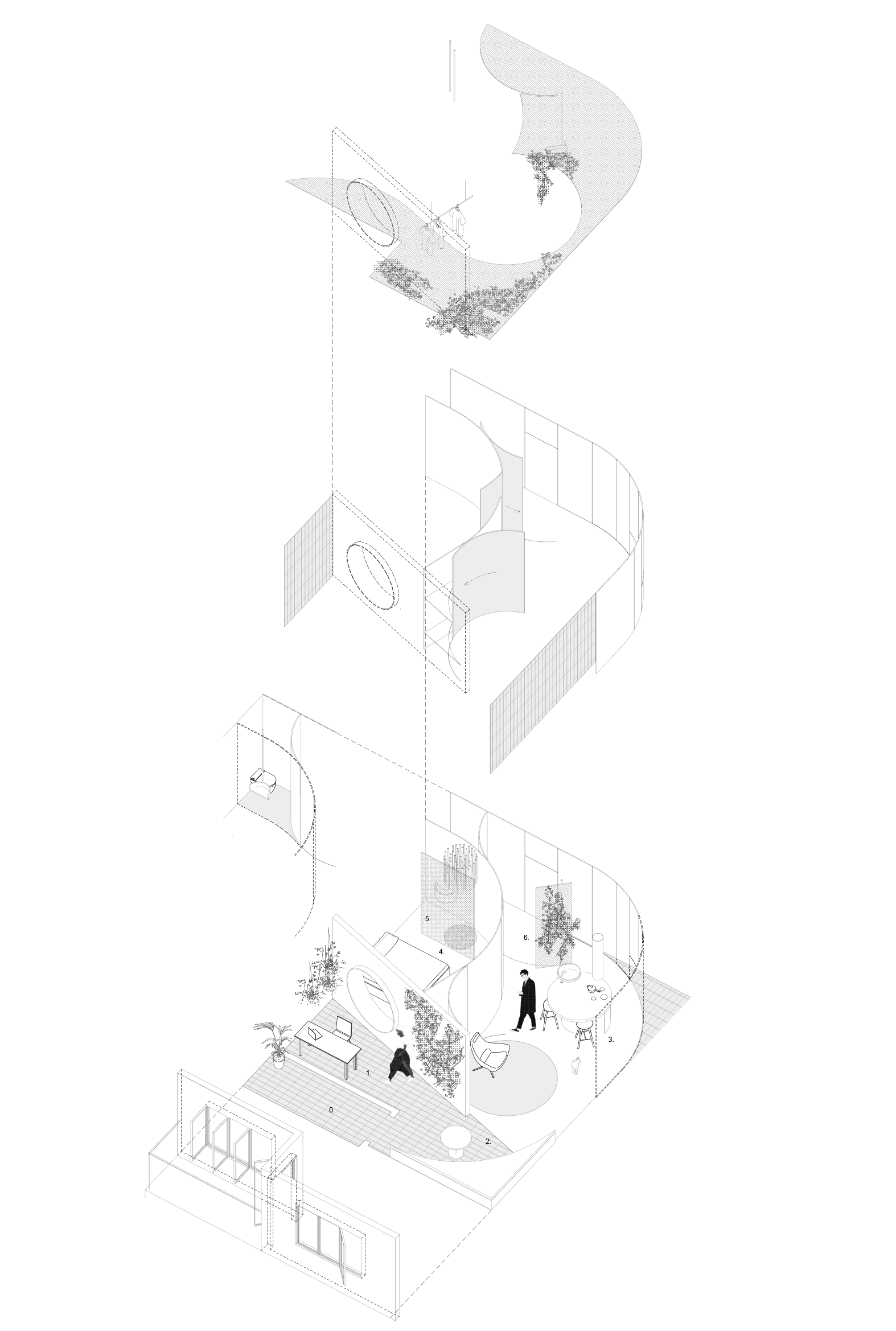 The Board: