The subject of this project is the Temporary Pavilion for the Contemporary Performative Arts. The building is intended to operate temporarily in a variety of locations or at a fixed location with temporary tenancies of alternating theatrical institutions. The Pavilion provides an optimized solution for contemporary theaters, which, due to a variety of reasons, are affected by the lack of independent headquarters. The proposal of the Temporary Pavilion allows such institutions to maintain continuity of functioning, providing convenient operating conditions for further programme implementation and undisrupted development.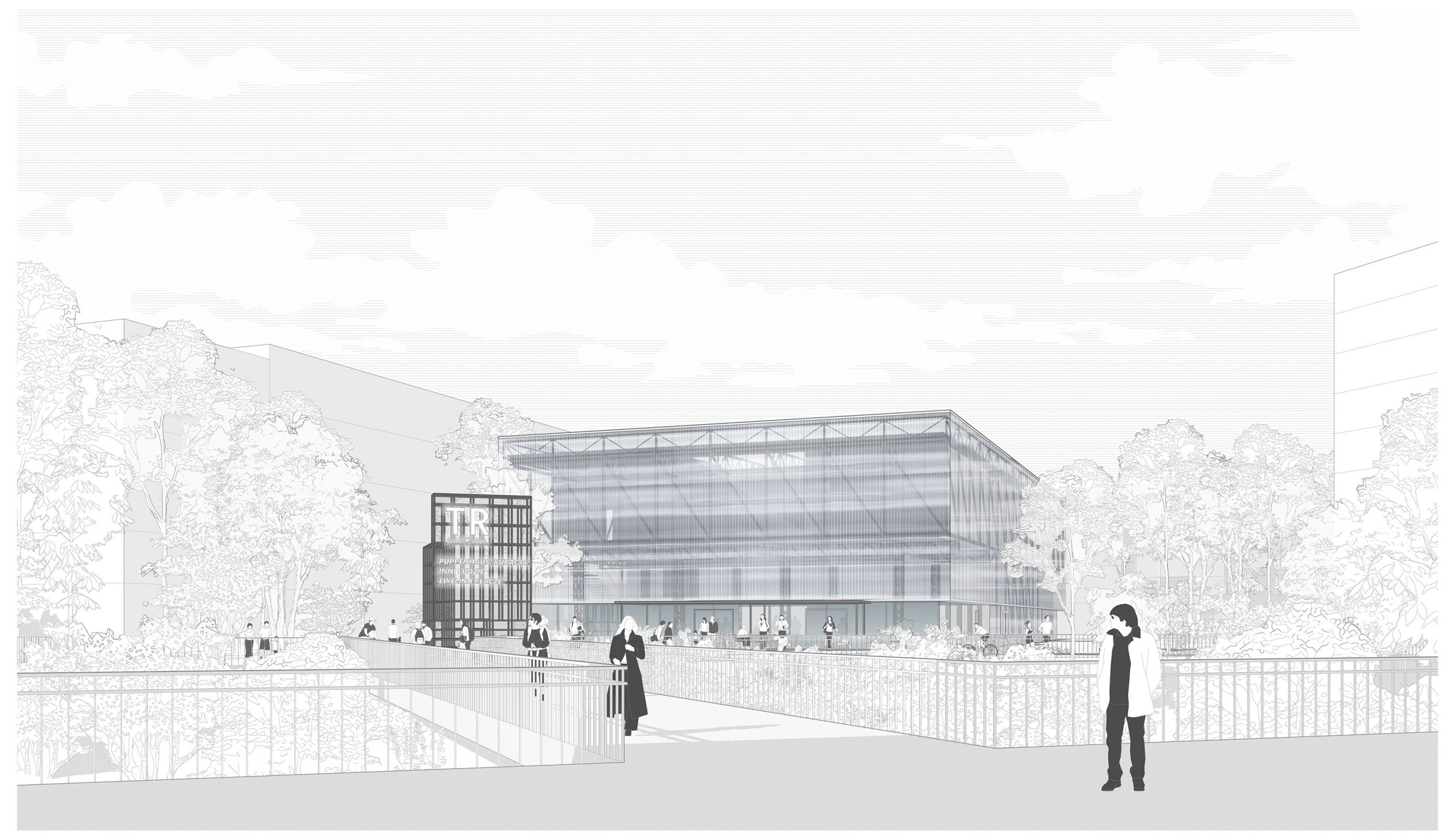 The prospective first tenant of the Pavilion would be TR Warszawa. The current headquarters of the theatre, located on Marszałkowska St., have ceased to respond to the needs of this ever evolving institution. Much prolonged and unofficially detained construction plans for the new HQ at the Parade Square (Plac Defilad) in Warsaw, Poland, have forced the theatre to sublease spaces outside of the city centre. The status quo, in consequence, keeps posing great inconvenience for the theatre stuff and the audience alike. The Temporary Pavilion for the Contemporary Performative Arts could potentially resolve the situation, allowing TR Warszawa to restore their repertoire to the city centre and to successfully continue to strengthen their position on the cultural map of the capital. The proposed pilot location for the Pavilion at 3/5 Armii Ludowej Ave. was selected as equally convenient for TR Warszawa and any other theatrical institutions based in Warsaw (as prospective future tenants). The site plan, as presented, is essentially dedicated to this particular location. However it can be regarded as the model solution and to act as the exemplary pattern to be further generalized and applied to any given future location.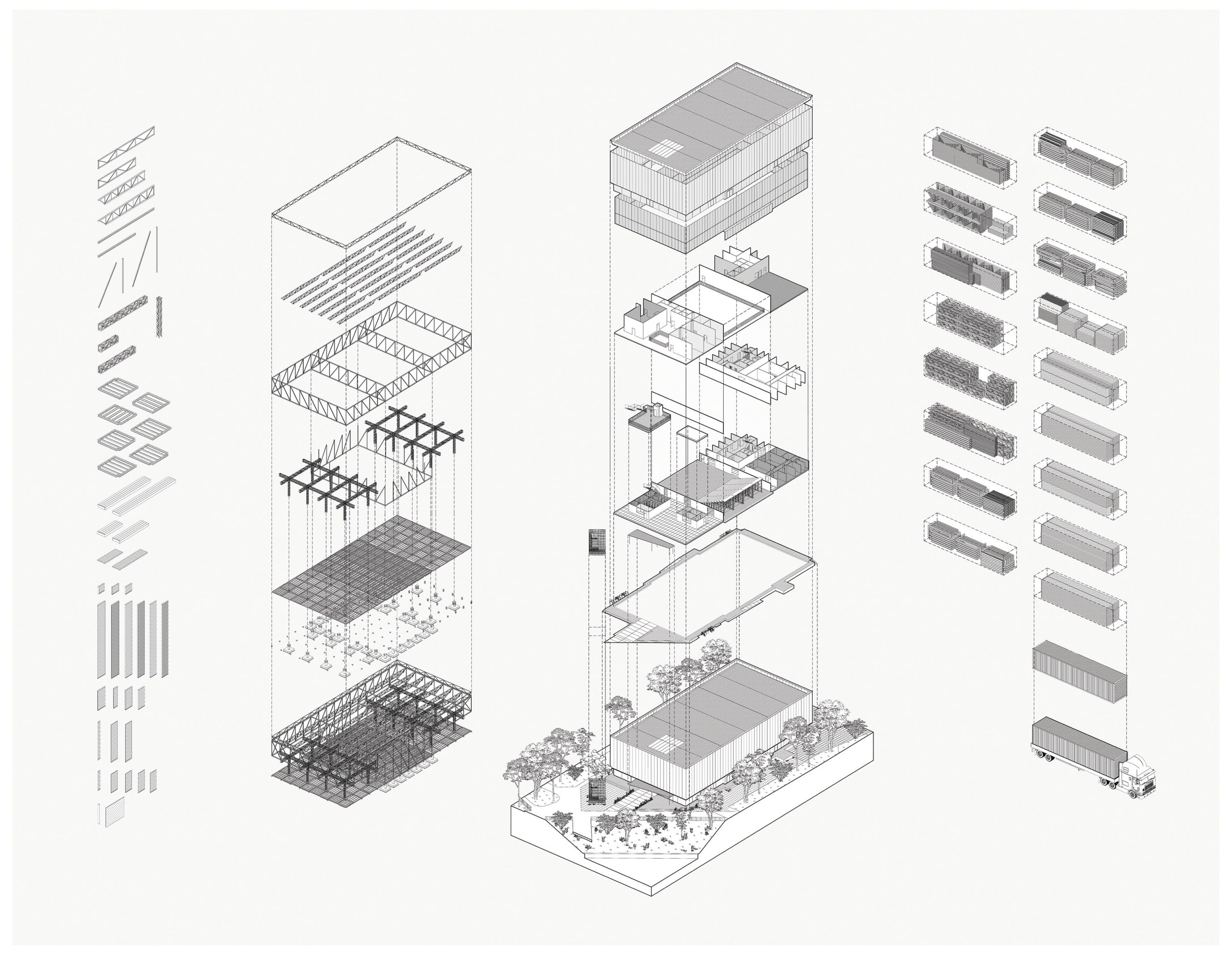 The functional scheme of the building is divided into three modules, linear arrangement of which enables versatile placement options at a variety of prospective parcels. Two symmetrically situated external sectors serve as: the entrance zone (with integrated administrative, educational and social functions) and the specialized technical zone. The heart of the building in its entirety is dedicated to a multifunctional theatre hall with a mobile auditorium. Overall architectural expression as well as the building's materials and mode of construction correspond to the purpose and functional requirements of a theatre, moreover reflecting the temporary character of the project, including the presumed mobility of the majority of construction components. Both the light steel structure and transparent polycarbonate sheets are intended for ephasising the pavilion's main features. The future of the Pavilion depends on the institutional, residential situation of both domestic and international theatrical institutions. It is hypothesized that subject to urgency and demand for temporary location, the building is meant for cyclical dismantlement, storage, freight and re-assemblage at a new location.

The Board: