A wall is a barrier that runs along a line with the intent to protect or restrict. In the context of a prison the concept of a wall takes on a magnified meaning. It evokes connotations detention and separation. With this understanding we set out to re-imagine the wall. What if rather that an object of restriction the wall can provide opportunities for exchange? Can we imagine the wall as a place for creative expression, collaboration and social interaction? Can we imagine the wall as a backdrop for events, exhibitions and impromptu meetings?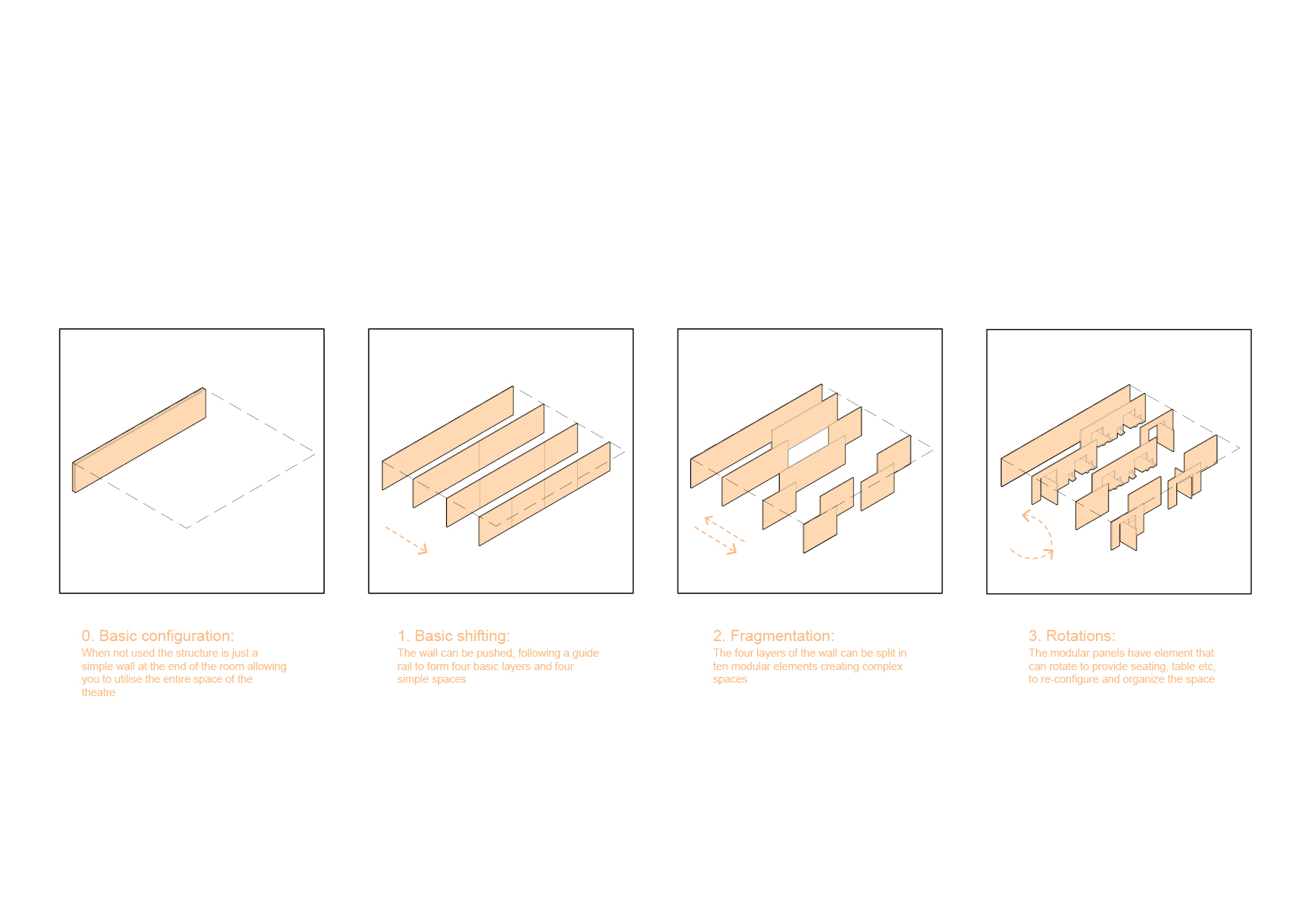 The project title, 'Shifting Space', refers the changeable spatial nature of the proposal. In its simplest description, the wall is a series of moving panels which can be organised as numerous varied arrangements. By giving the users the freedom to control and configure their space, we allow expressions of creativity. By allowing the wider community into these spaces, we create opportunities for interaction and exchange. Users can arrange narrow, intimate spaces or large open spaces. They can fold out elements such as seats and tables to further reconfigure their space into meeting, working, exhibition and open arrangements. The panels themselves are of timber stud construction with polycarbonate sheets as cladding. The timber stud will be crafted in the carpentry workshop, utilising the inmate's skills to create beautifully jointed structures that would be a source of pride in their own right. The panels contain elements that can rotate to become something different. A panel is not just a panel, it is a space to sit and interact with. The polycarbonate gives the panels a sense of lightness and transparency which you don't normally associate with a wall.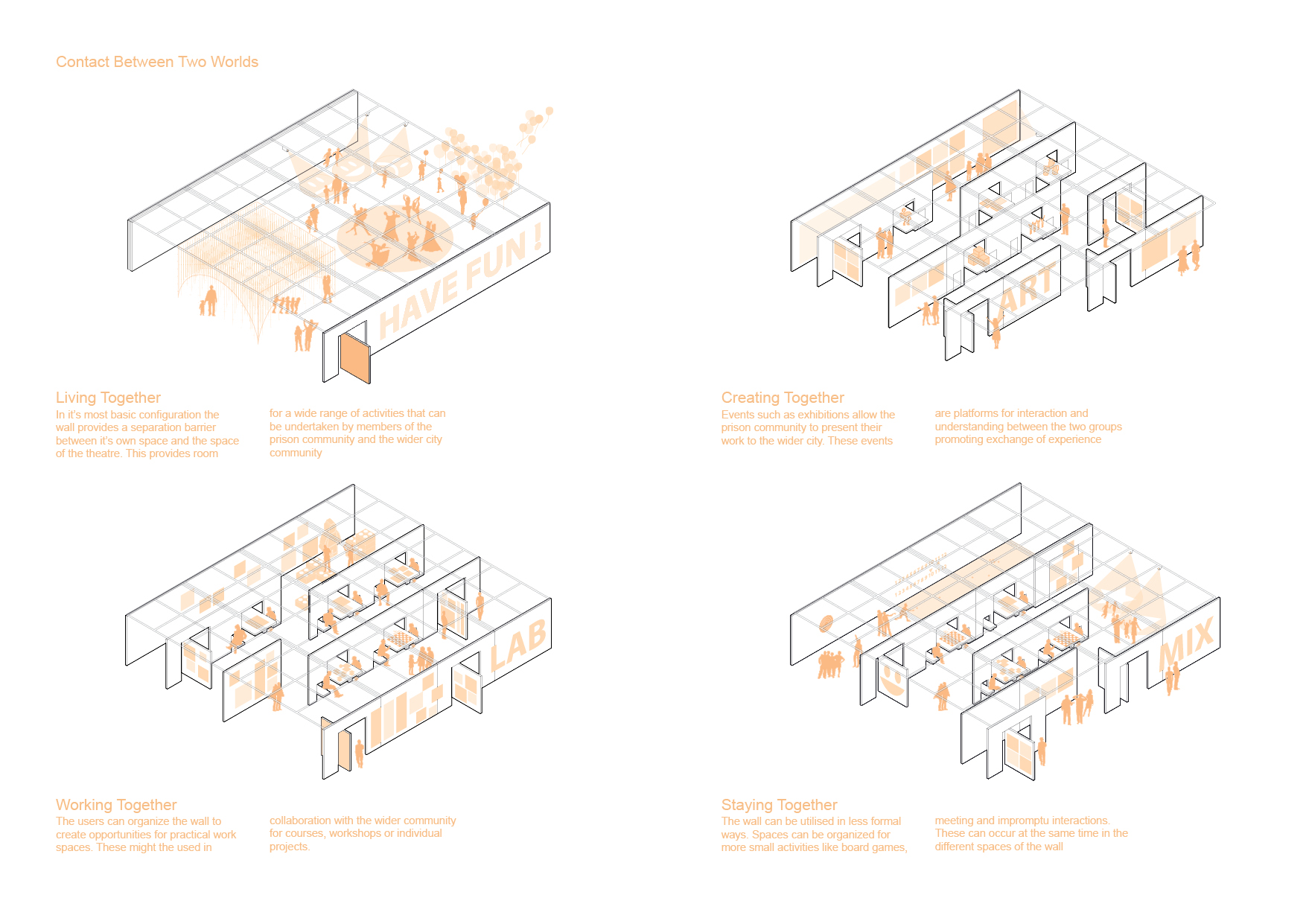 To hold the panels in place and provide directional guidance, a rail grid is suspended above. This is held in place by using a tensile cable system that attaches to the surrounding walls. The rail system can be also utilised to hang lighting and other objects thus further changing the spatial possibilities. When not used the structure can be folded away at the end of the room allowing you to utilise the entire space of the theatre. In this way, the wall can be used to create complex organizational possibilities or minimised so as not to interfere with other activities. By conceiving the wall in this manner we create the chance for two worlds to meet through shared activities and exchange of experience. This gives a new meaning to this space allowing the two world to unite in a sense of shared communal pride.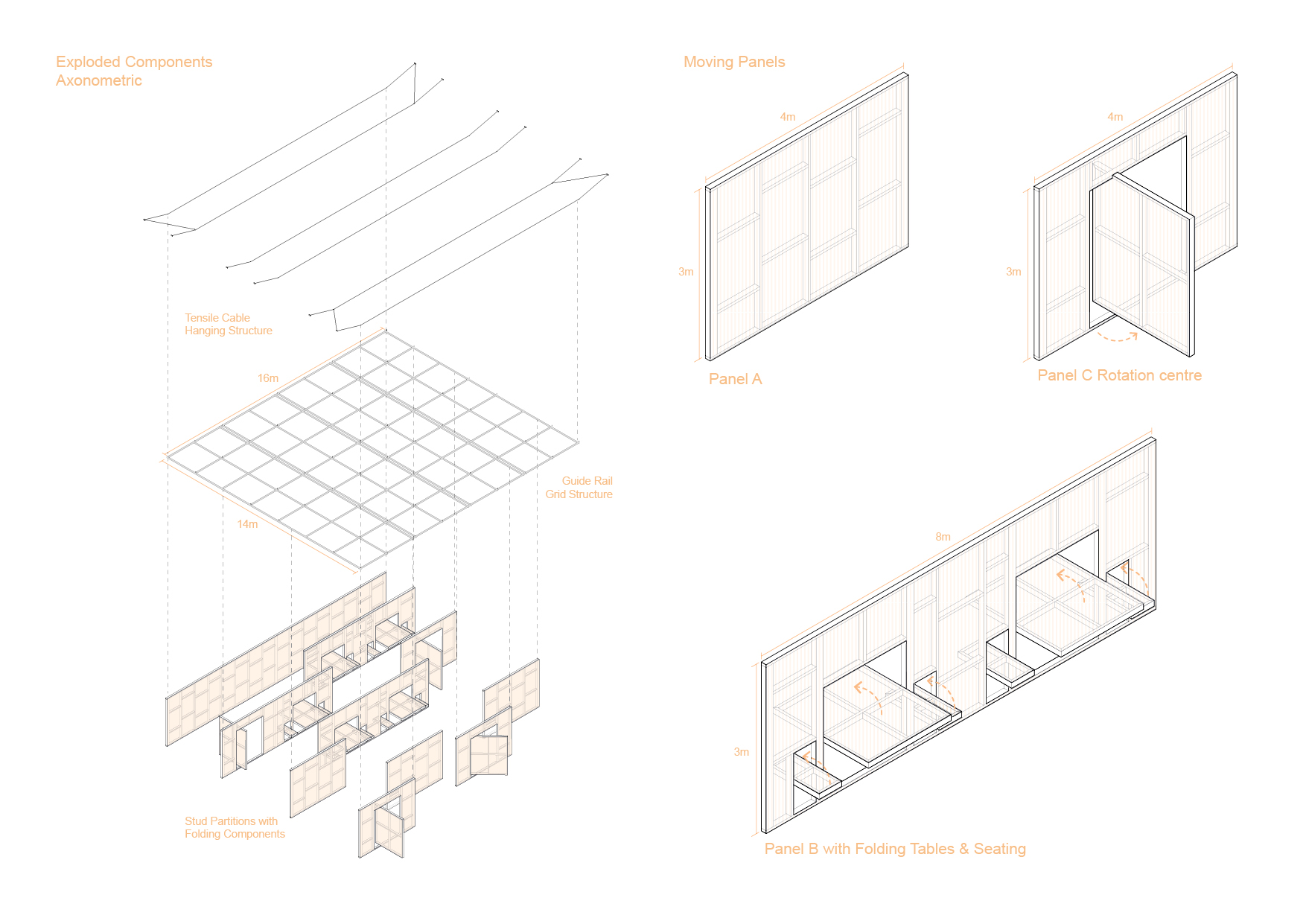 The Board: