Traditional home setting is a typical example of an unitary space where the space is only suitable for one particular use. The COVID-19 pandemic has forced people to adapt to the new home office working style, but the typical home setting does not offer the best environment for work.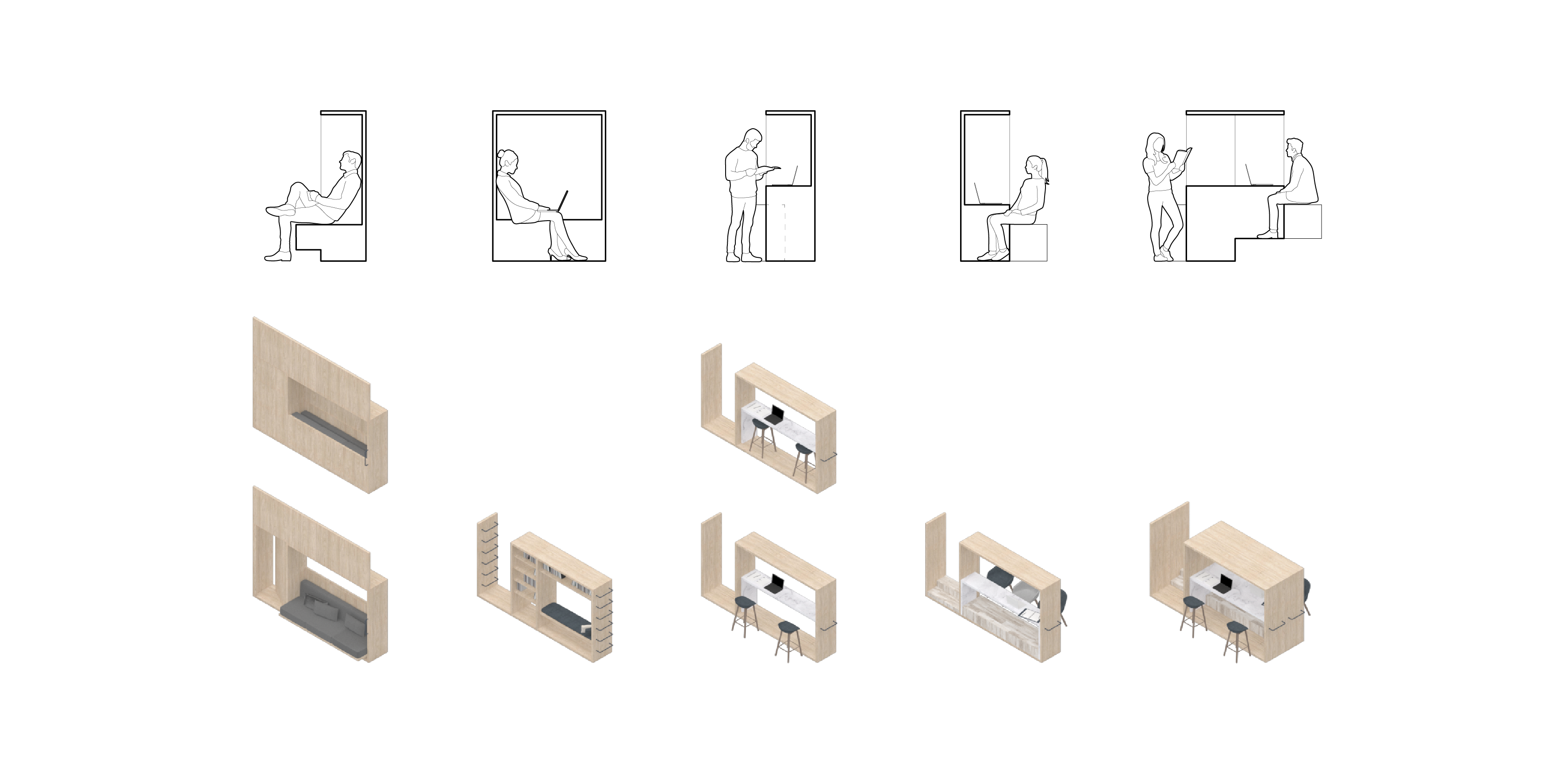 The project SHIFT is a residential renovation project that stems from Activity Based Working Philosophy, where the users will have the flexibility to choose from a variety of work setting to accommodate the needs of working from home. SHIFT is a series of shelving units that provides the user to choose the work setting that is best for them. This furniture system makes the space versatile by using different shelving units, to create different zones and separation to prevent interruption from other family members.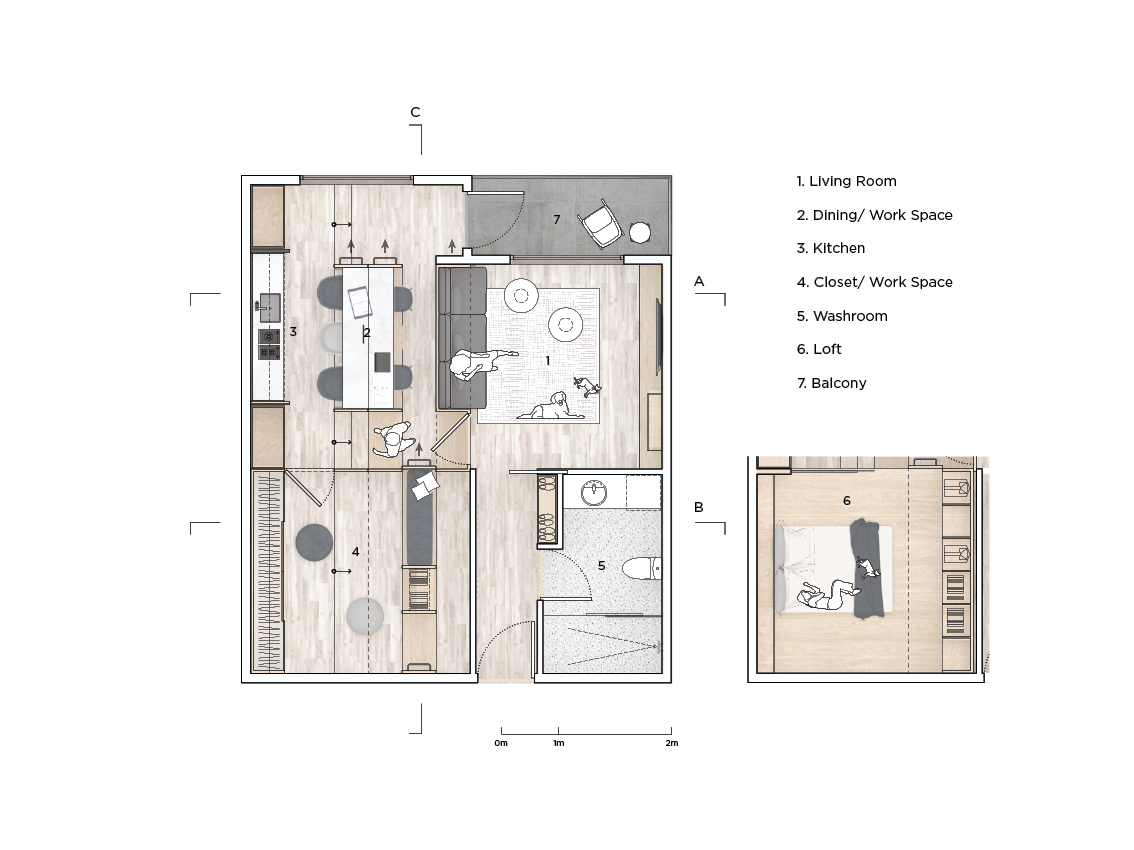 The scheme proposed includes optimal work settings for both individuals and pairs. The users can optimize the work setting to suit their needs by adjusting the shelving units. SHIFT provides flexibility to work from home, and adds a touch of creativity while also enhancing functionality.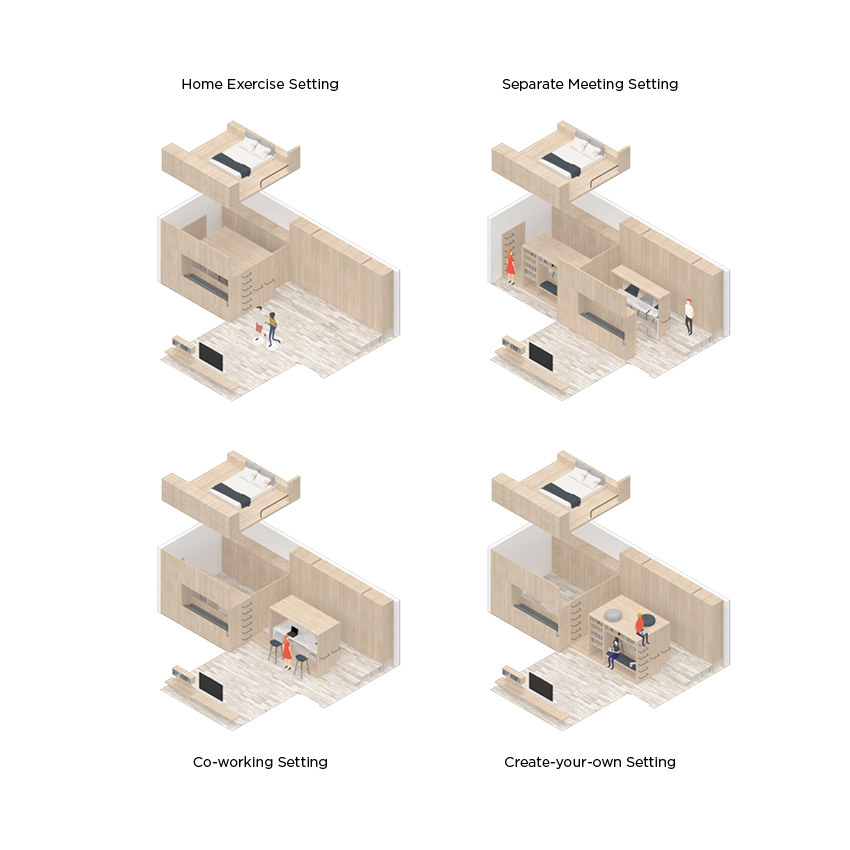 The Board: