SeaGiglia was developed in the 2015 Compasso Volante Award, a design studio whose aim was to refurbish and extend the spaces of an historical palace in Favara's city centre, in Sicily.
We are in an extraordinarily fertile and dynamic urban context, where the Farm Cultural Park community is leading a powerful process of urban regeneration. Modern art galleries and spaces for creative and shared work spread between the little courtyards of the centre.
The project works on an abandoned building, offering spaces for local craftsmen, designers and young workers, providing services and facilities to develop projects and ideas.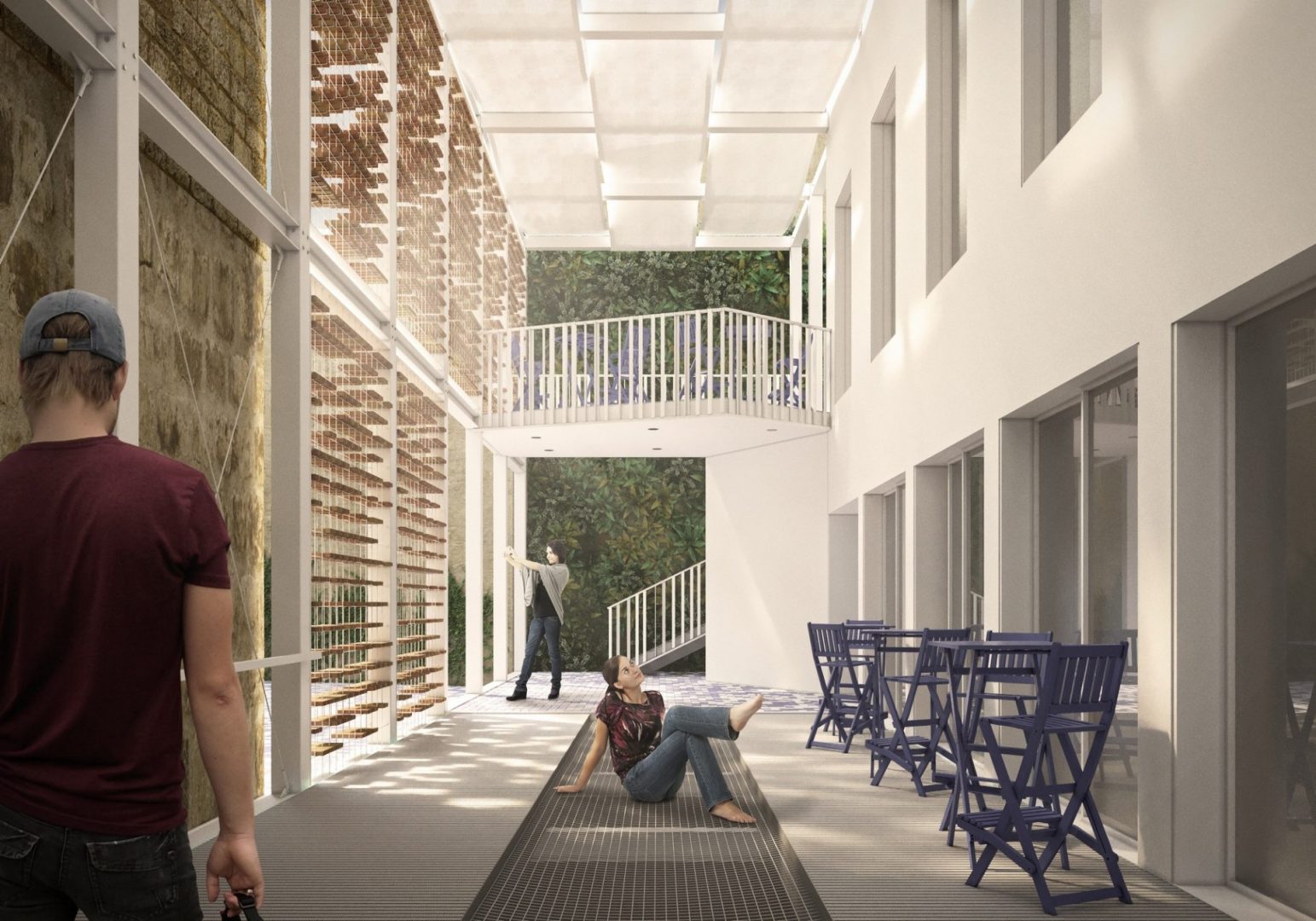 View of the nave
The free standing facade and its carbon fibre rods reinforcements
The Board: