Seagram building- is a work of art in architecture. Its verified geometric shapes are brought to perfection. The building clearly reflects its functionality. The rigor of shapes emphasizes the internal content of the business environment. The challenge of this work was to contrast the well-defined geometry to the bionic form and to confront man-made art and natural forms.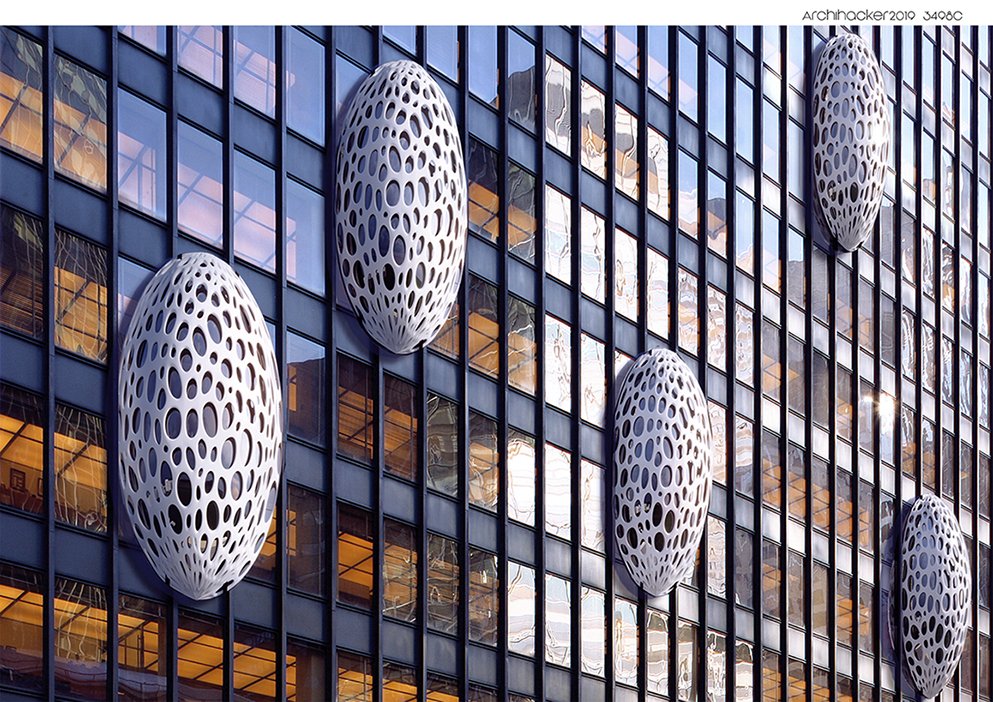 There was also a task to create an echo of nature in an ensemble of glass and metal. The proposed bay windows by their functional purpose are also in an opposition. Oases appear in the fluidized office as a recreational areas for employee to isolate him from noisy openspace.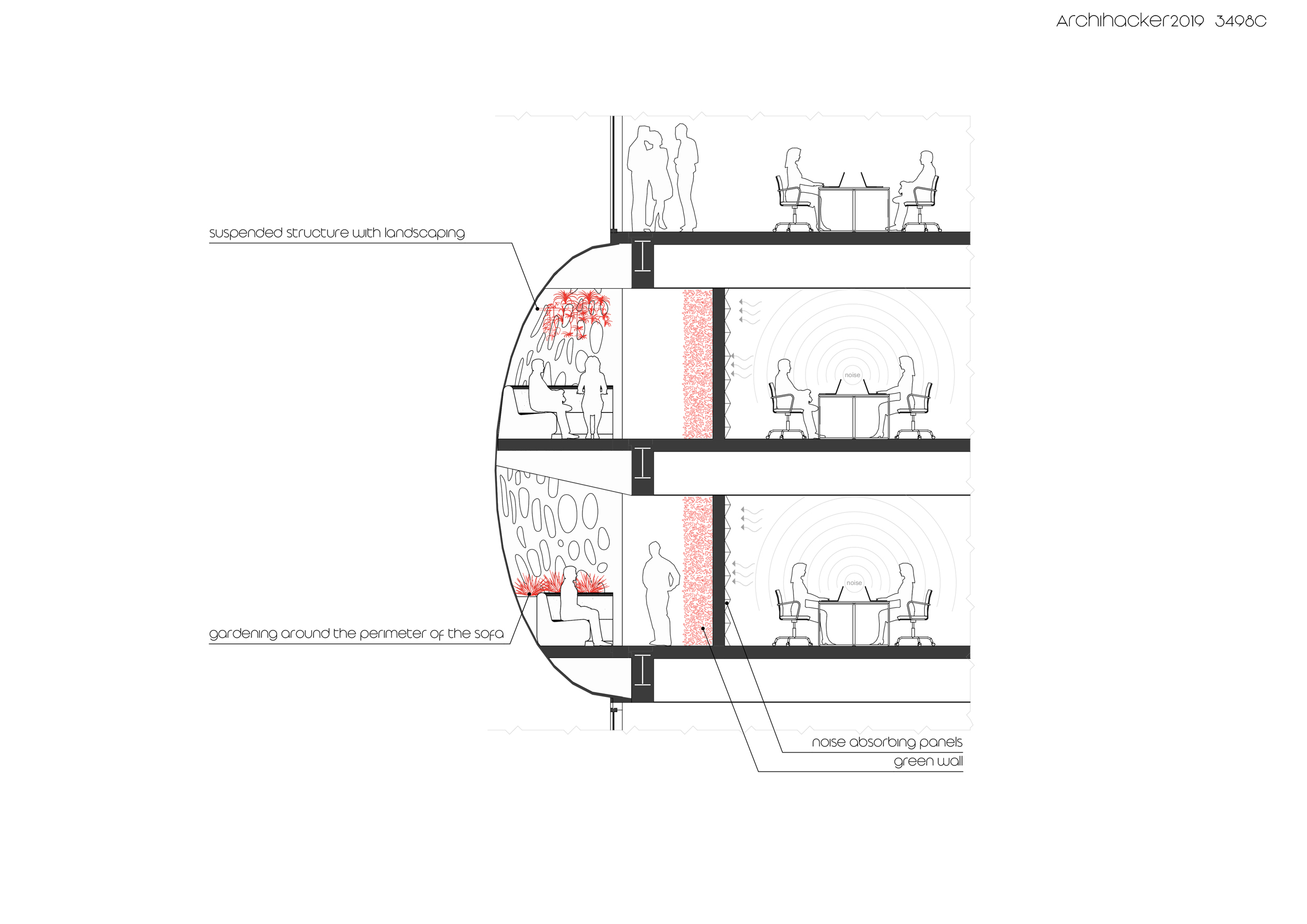 The space thus created can be also used as a rest area, a negotiation area for a small number of people. Also such a location is ideal for a person, who could work here with his laptop admiring the green wall.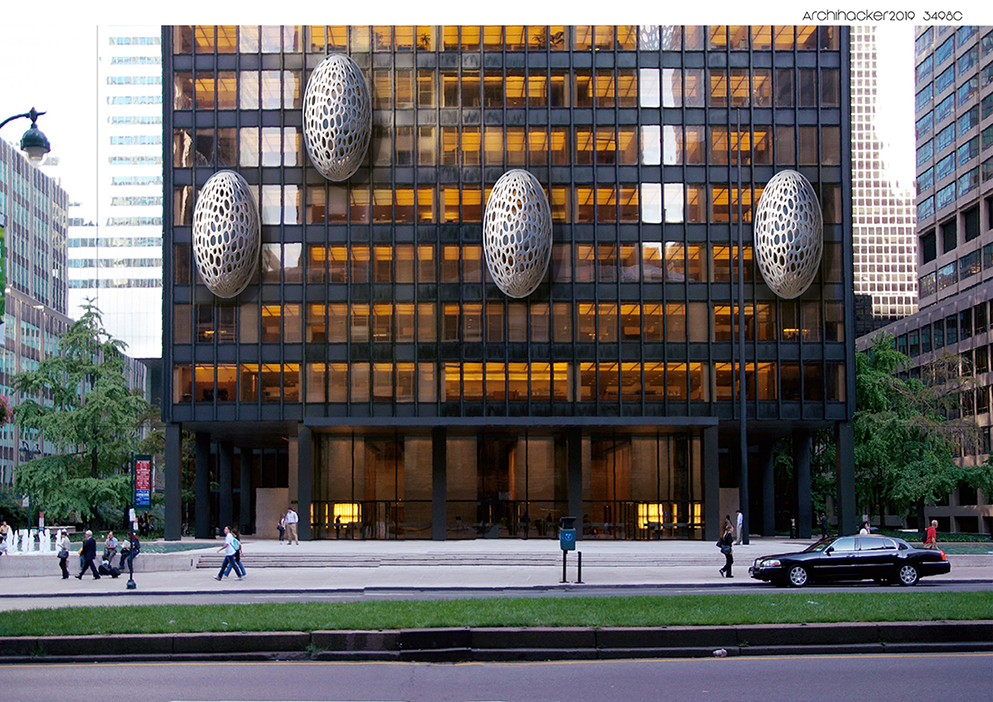 The Board: