The project is based on the idea of defining the spaces of Ostello del Sole, setting the limits of what is public and what is private.
The yellow part corresponds to the public area, that includes the hostel, the restaurant, the library and a stage for performing arts. All the area is covered by a wooden platform in which some green dunes and platforms are added.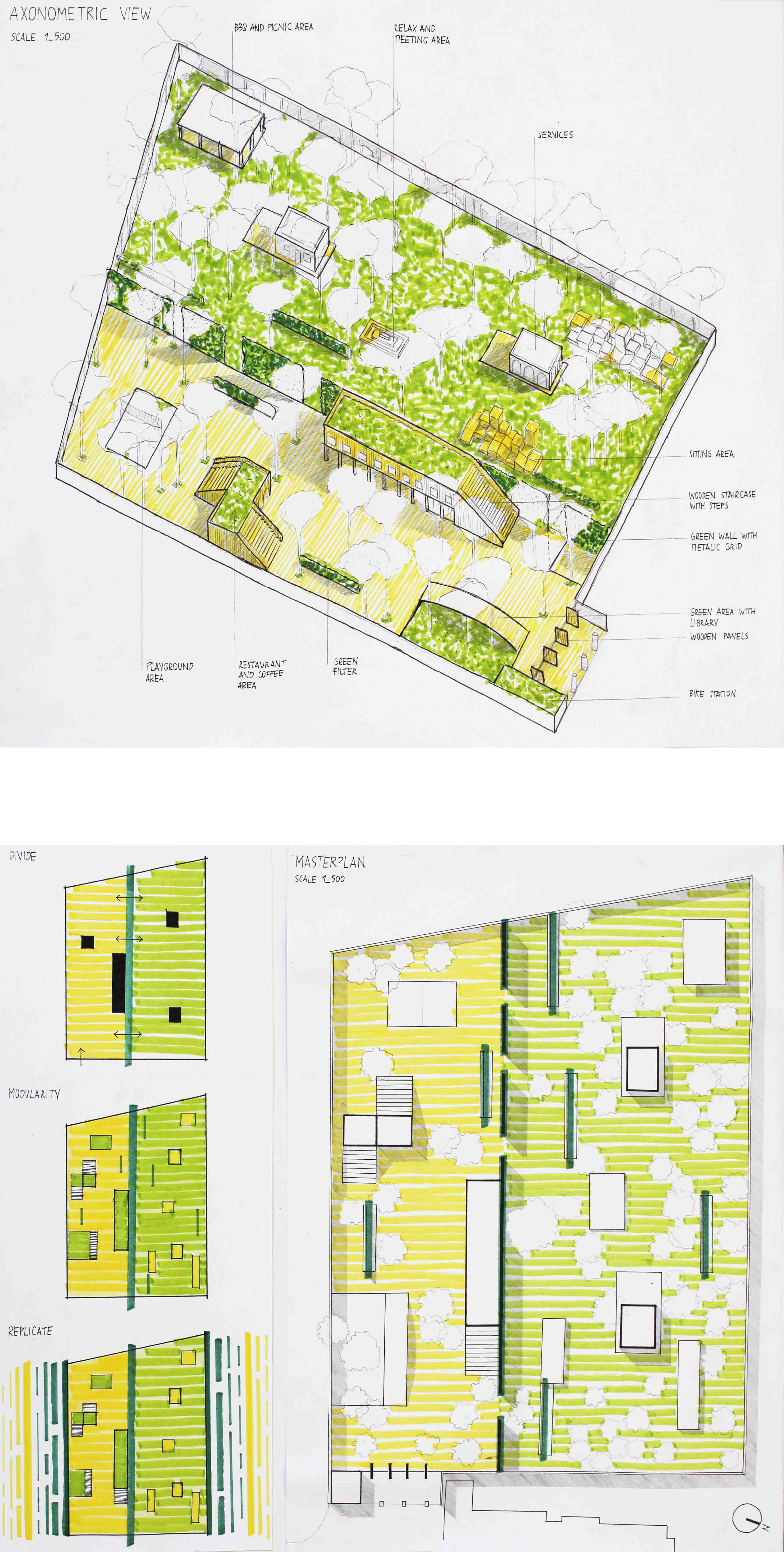 The green part consists of the private area, with the camping, bbq and relax areas. Following the same strategy (but in the opposite way) the most part of the ground is covered by grass and green elements that keep the area as wild and natural as it is now. Wooden elements (canopy, sitting elements, platforms) are added.

The public area and the private one are divided buy a green wall that divides but also connects the two parts, because of the variable transparency given by the green plants that cover it.