The project is conceived as a performative scenography composed of a few devices which work together to obtain different spaces according to varied needs.
The project tries to achieve the maximum flexibility of space through the design of custom elements and furniture which easily allow for different ways of inhabiting the home.
The scene is composed of 2 long curtains used to adapt the spaces and their perception and can also be used as a projection surface for both work and leisure.
The performative scene is presented in the form of 4 hypothetical scenarios which show different configurations in which spare time, housework and smart working are blended.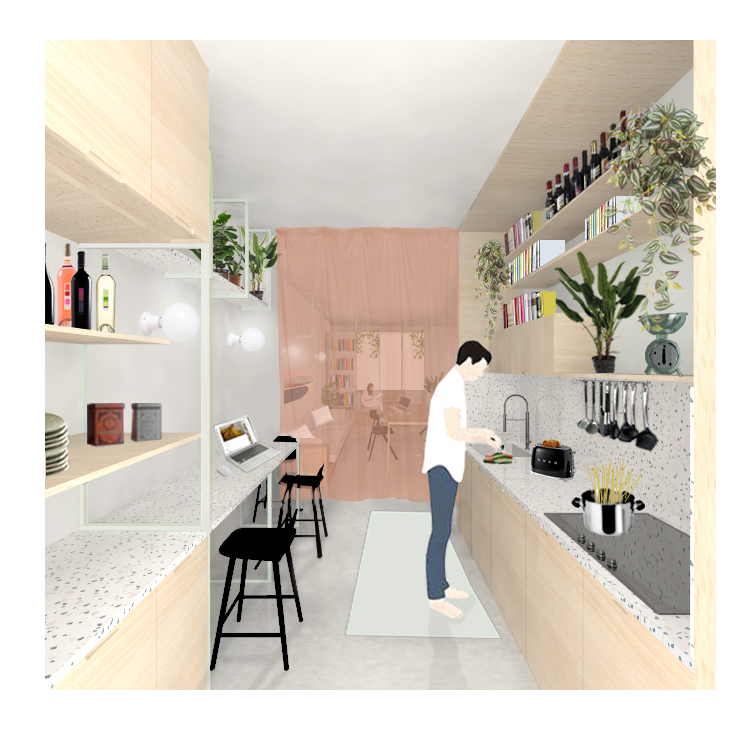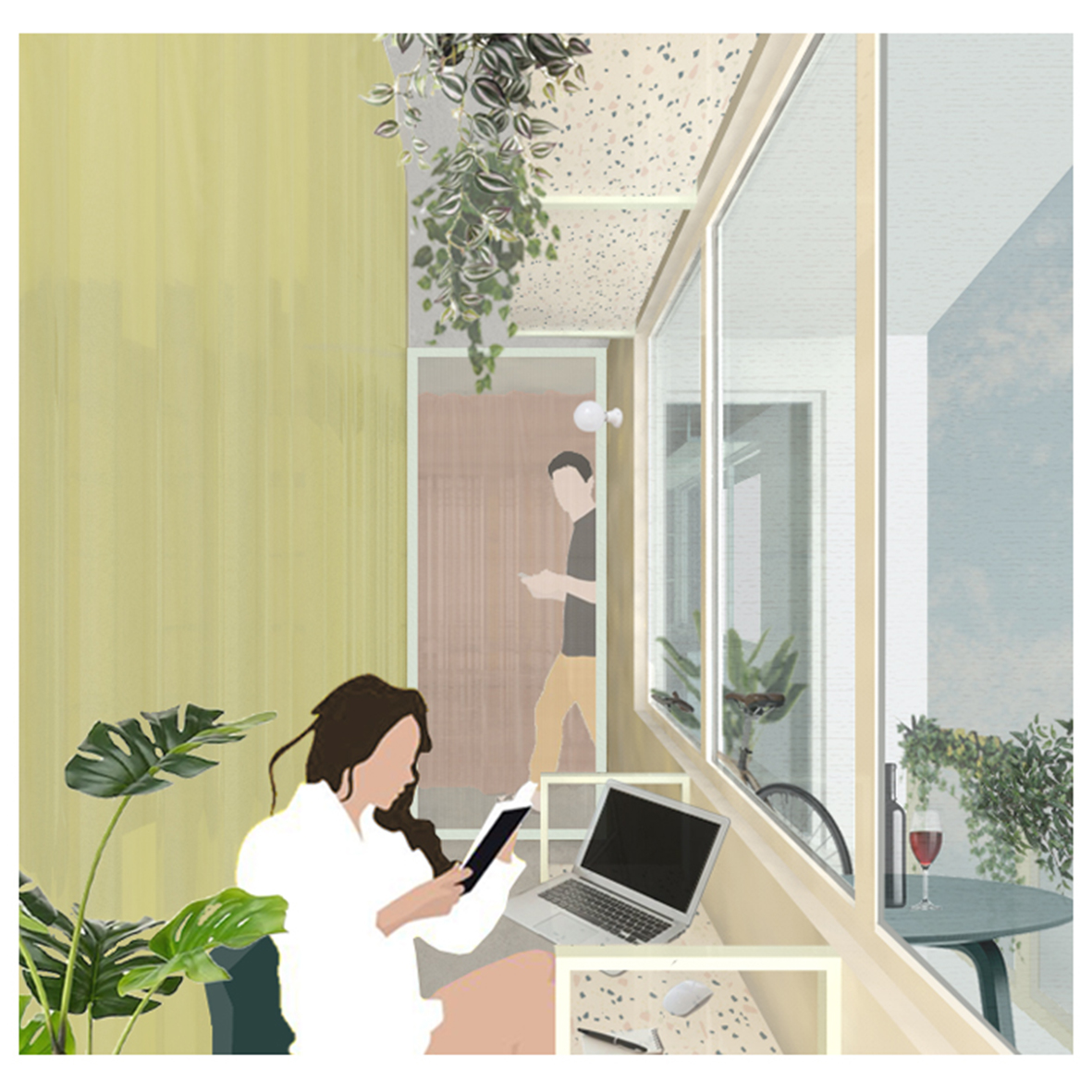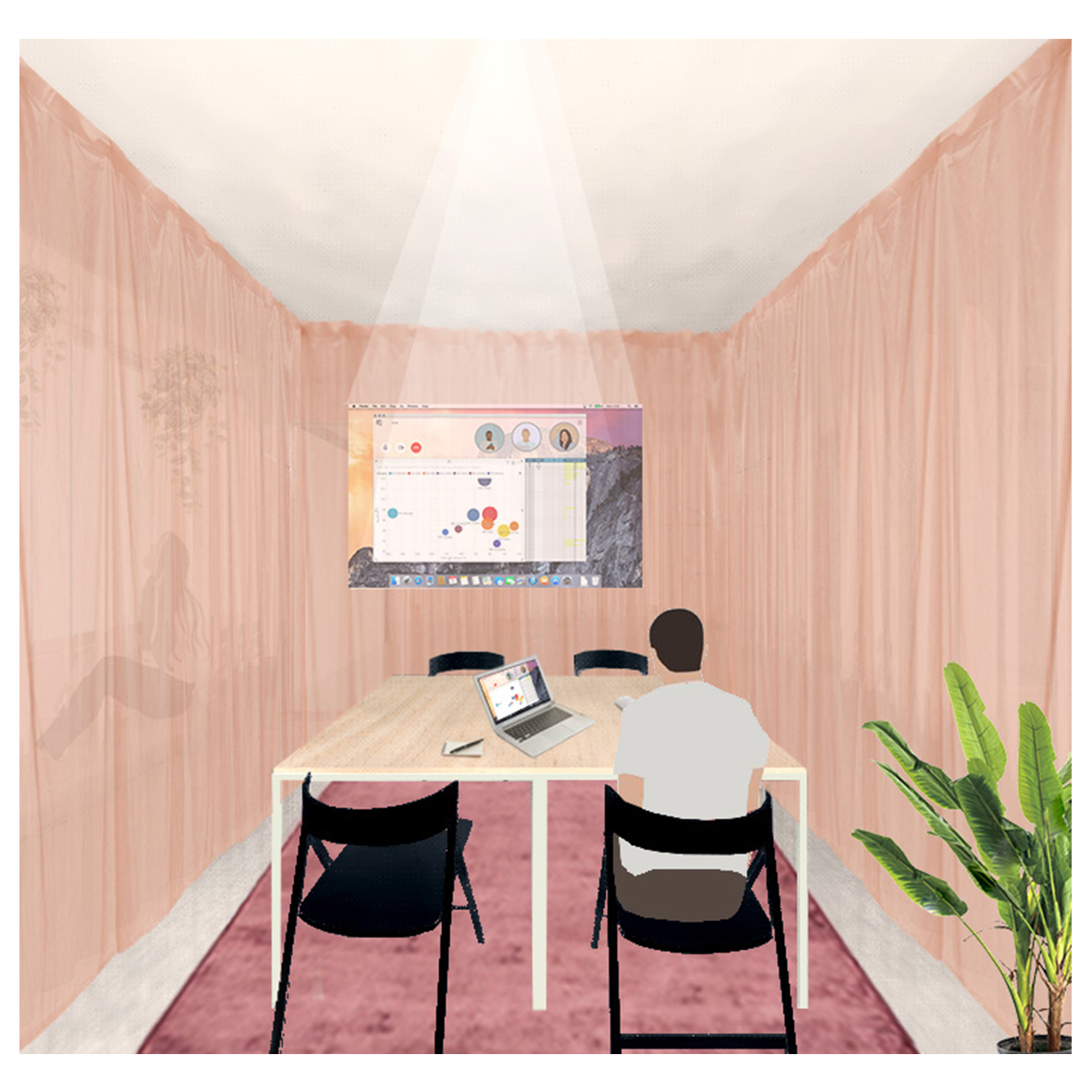 The Board: