The project originates from the effort of a strong integration with the surrounding landscape. The main idea is to camouflage the element as much as possible while mantaining in the meantime its own identity and volumetry.
The roof is projected to hold all the facilities: from the countertop, where the furniture, needed to increase the comfort, is stored in and can be used only if it is necessary, just pushing a button that allows it to come down through a cable system; to the top roof, on which the solar panels, covering all the slopes, are placed.
All the materials have been chosen to ensure perfect harmony with the context: from wood with native tones to mirroring glass reflecting the landscape.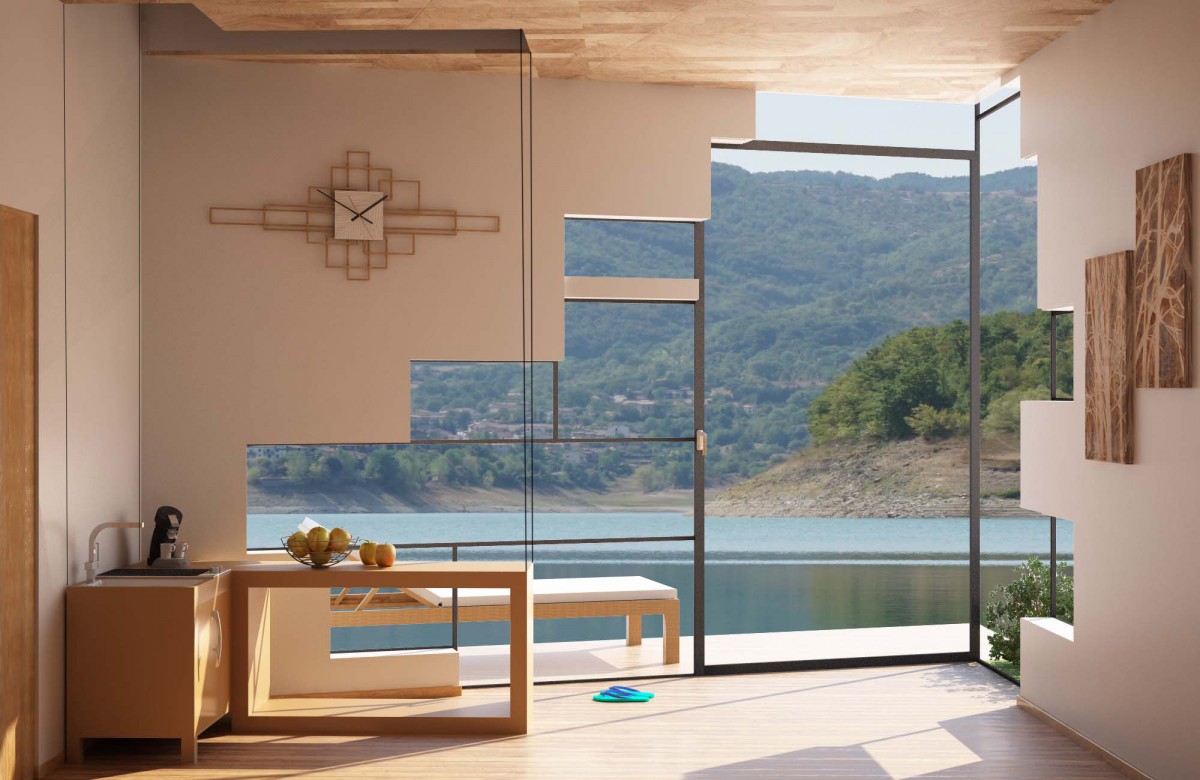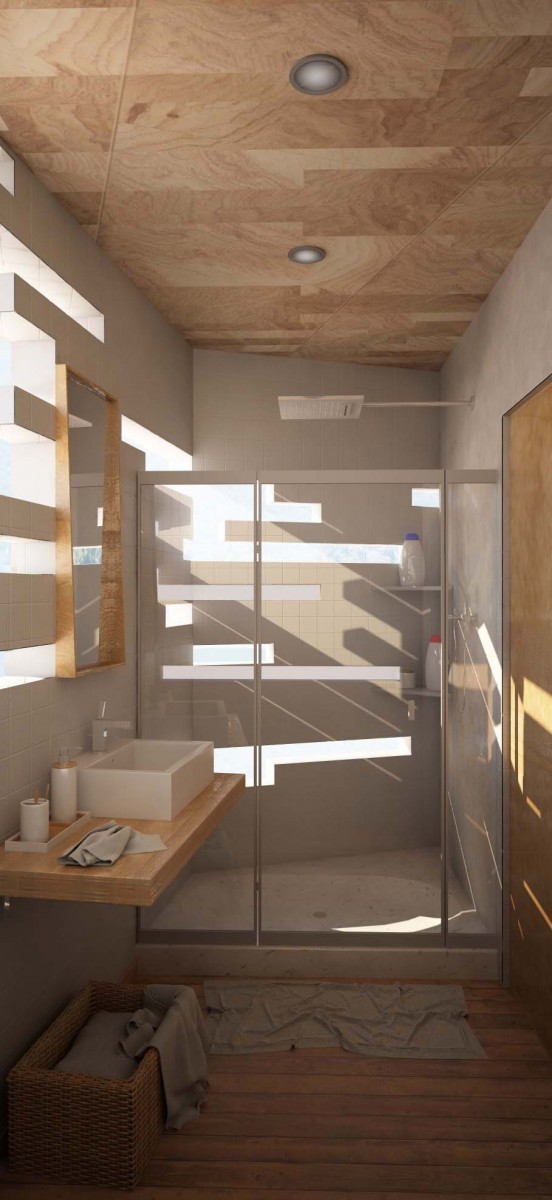 The Board: