In Tokyo, everchanging city, even an architectural icon like the Nakagin Capsule Tower cannot escape the strict rules governing the buildings' life cycle. The thesis starts from the debate about the demolition of the metabolist tower designed by Kisho Kurokawa. Based on the principle of the capsule as autonomous and detachable element the project proposes the capsules' reuse, moving from the verticality of the city to the rural horizontality of Otsuchi. It's for this community, destroyed by the effects of the Tohoku tsunami in 2011, that a new village is designed. Taking into account the needs and traditions of the population, the project reacts to the individualist model of homo movens embracing the newborn principles of codividuaity.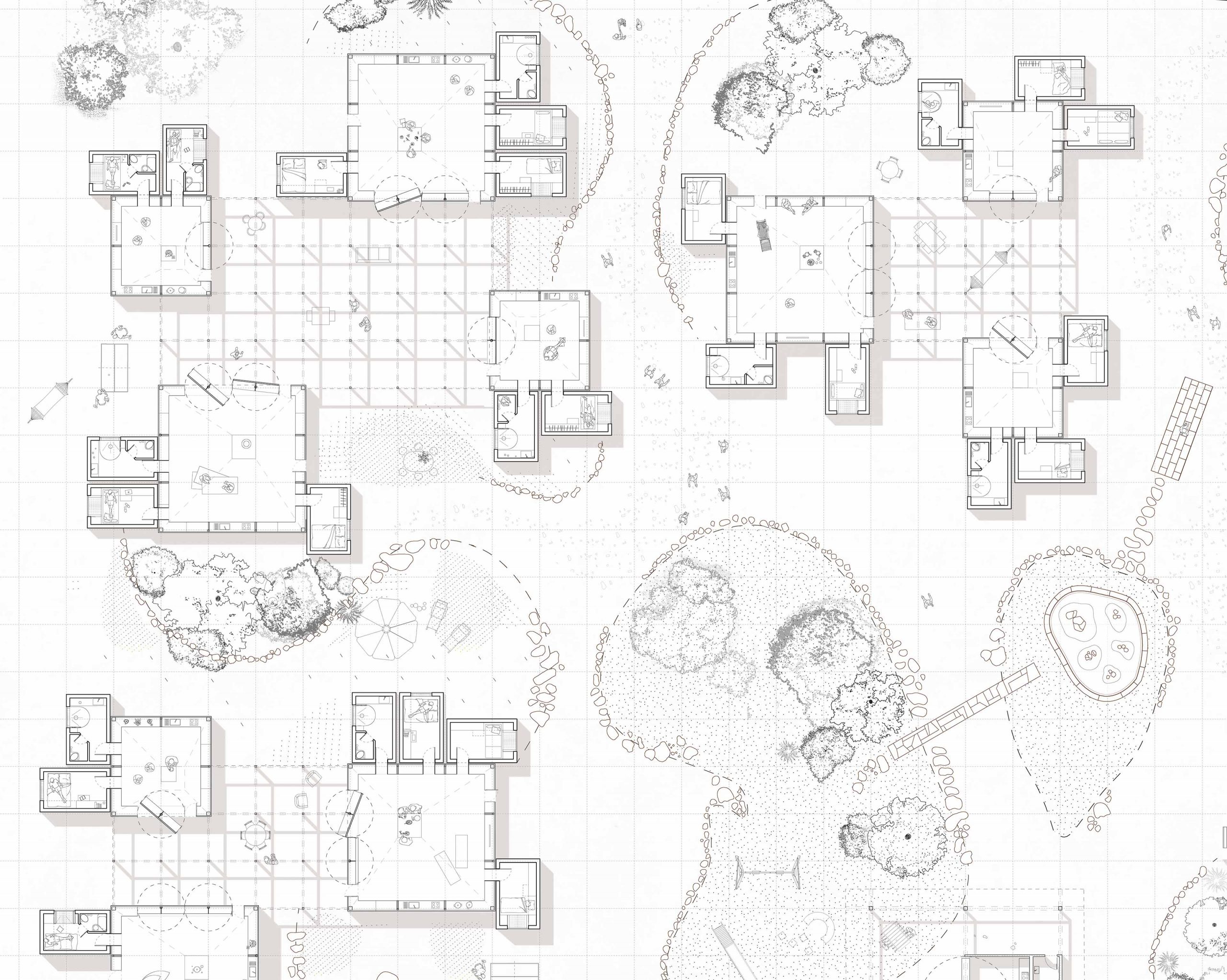 Dealing with one hundred original capsules, the choice was to preserve their identity and restore them internally in order to allow again their residential function. Therefore, the capsules have been kept as an autonomous element, avoiding to assemble or merge them each other. This has guided the definition of a repeatable prototype, which corresponds to the aggregation model with a central core. The spatial conformation of this prototype has been defined according to the values that the project wanted to promote, in particular the desire to encourage the reconstruction of a sense of community and of relationships within the village. The aggregation of the cores is translated with a covered and shared threshold, typical of the Japanese tradition. It registers and metabolizes the single behaviors forming its living and customizable character. The decisive role of connector is played by the open space. The gardens break away from the geometric model of the cores and become a fluid creator of relations.

The project is dictated by a limited number of capsules that could be reused, but the repeatability of the capsules, together with the modularity of the designed cores, allows to see possible future developments for the prototype. There is in fact the possibility of adapting it to different contexts and scales and, consequently, to repeat itself in other situations of need, passing from a minimum of one core to as many as many as each situation needs. It is also possible to imagine a timeline of possible developments of the project itself. Thanks to the modularity of the cores, according to the size of the capsule, it is possible to attach additional capsules in case of new tenants or an expansion of the family.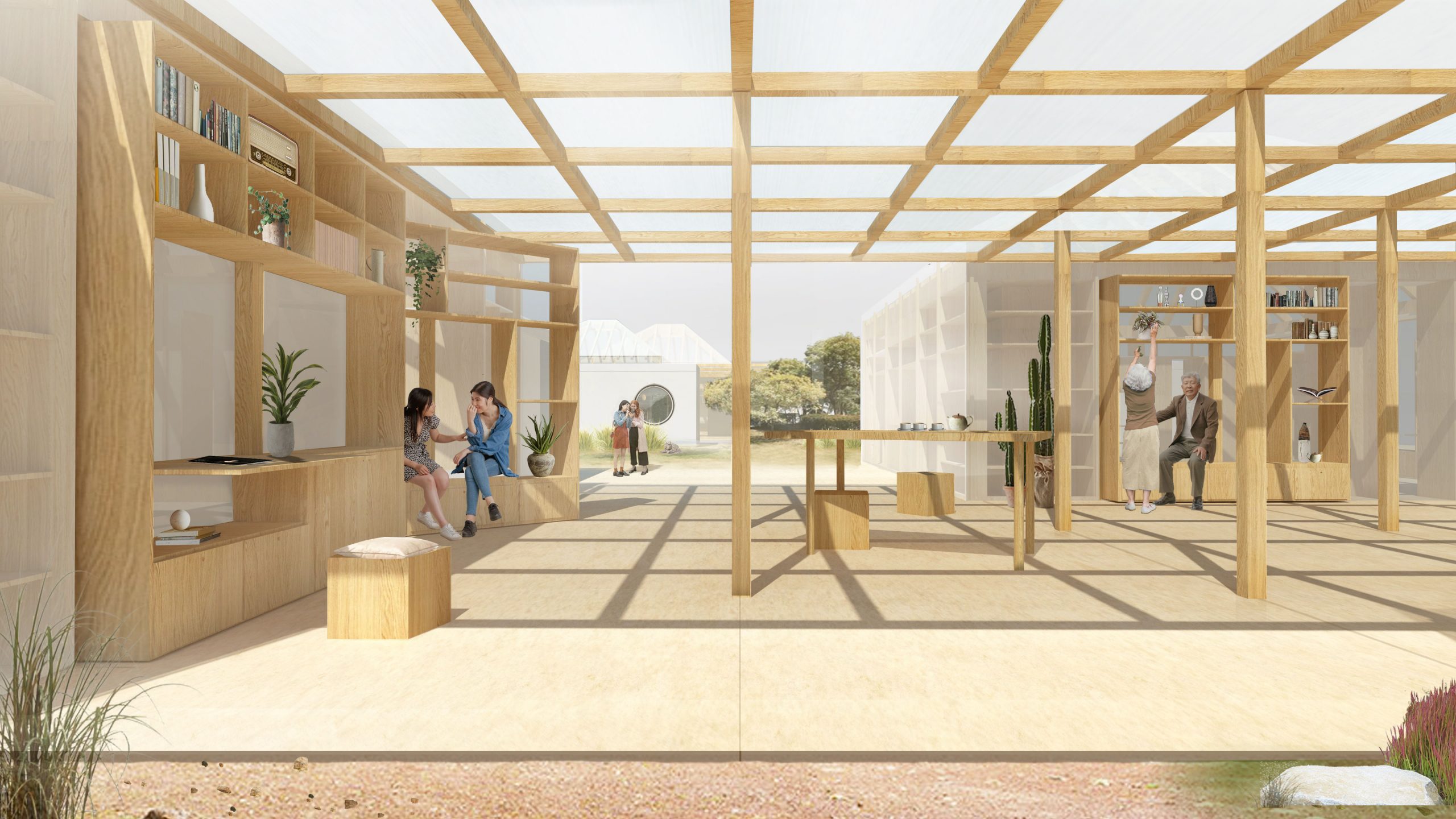 The Board: