"The warm heart of Africa" – This is how Malawi is called by many
The project translates the charm of the local simplicity and generosity into a structural configuration.
First, the school presents clear and precise appearance regarding the compound boundary – composed by a structural ring that maximized the figure-ground, provides security and creates an internal atmosphere that characterizes by dynamic and intimacy for the learning environment.
The synergistic relationship between educators and pupils occasionally perceived alienated. The proposal aims to find the balance by programmatic continuity and a 'sensitive gradient' of activities that merged into homogeneous and flourish educational habitat.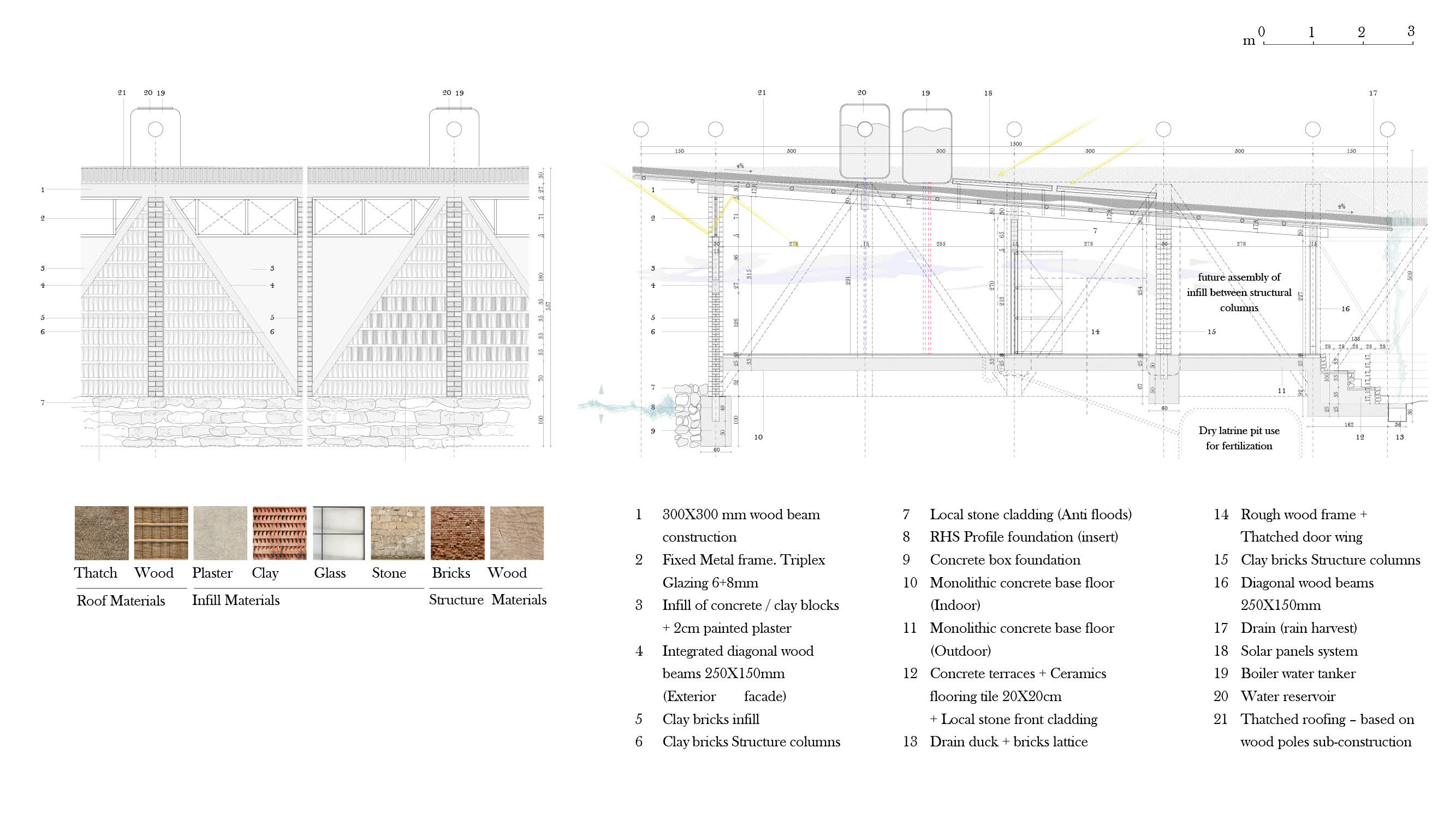 Knowledge, Skills, and Self-evaluation got an expression by a set of spaces and activities which trains the head, practice the hands and open the heart. The program was cast into generic form according to strict modulation and organized around the main patio which accommodates a diversity of functions. The courtyard aims to encourage the ecological awareness and dialogue about deforestation phenomena and provides a platform to improve skills of agriculture and breeding livestock in order to prepper the pupils toward their adult lives (86% of the Malawians currently makes a living by traditional agriculture). The construction holds principles and values of simplicity, thermal efficiency, and future extension; Along with an effort to keep the locality alive and to make an authentic expression to the spirit of the Malawian's tradition.