Lumia is an urban regeneration device that investigates the relationship between water and sea and the use of the pier as a natural extension of the waterfront. Lumia is a space for aggregation, reflection and meditation.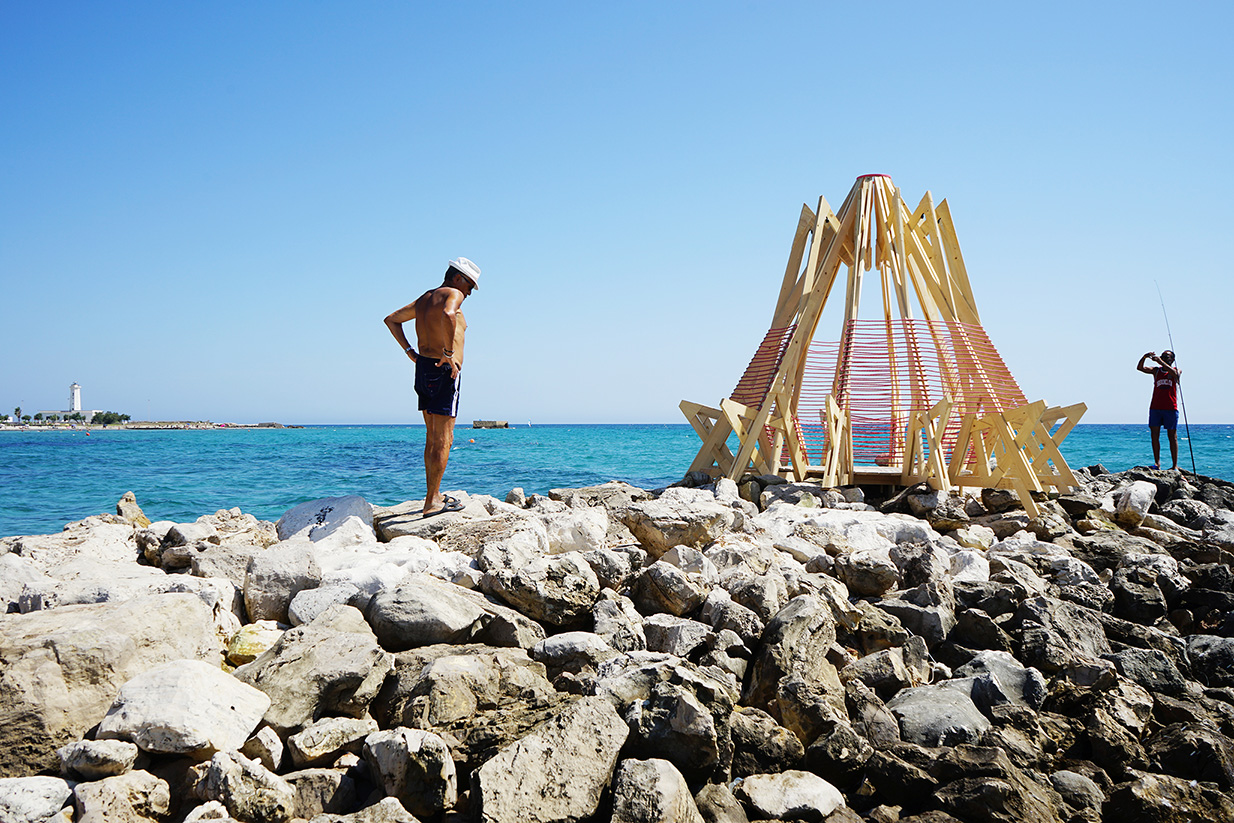 Arranged along the pier line, the installation consists of a series of wooden elements, arranged circularly towards a single axis. The installation aggregates and multiplies the points of view and observation of the landscape.
The installation is also a tribute to the fishermen, as LUMIA with its ropes and shape is reminiscent of an instrument they like best: the fishing trap. Seen from above, the installation simulates a star, a natural symbol of the straight path.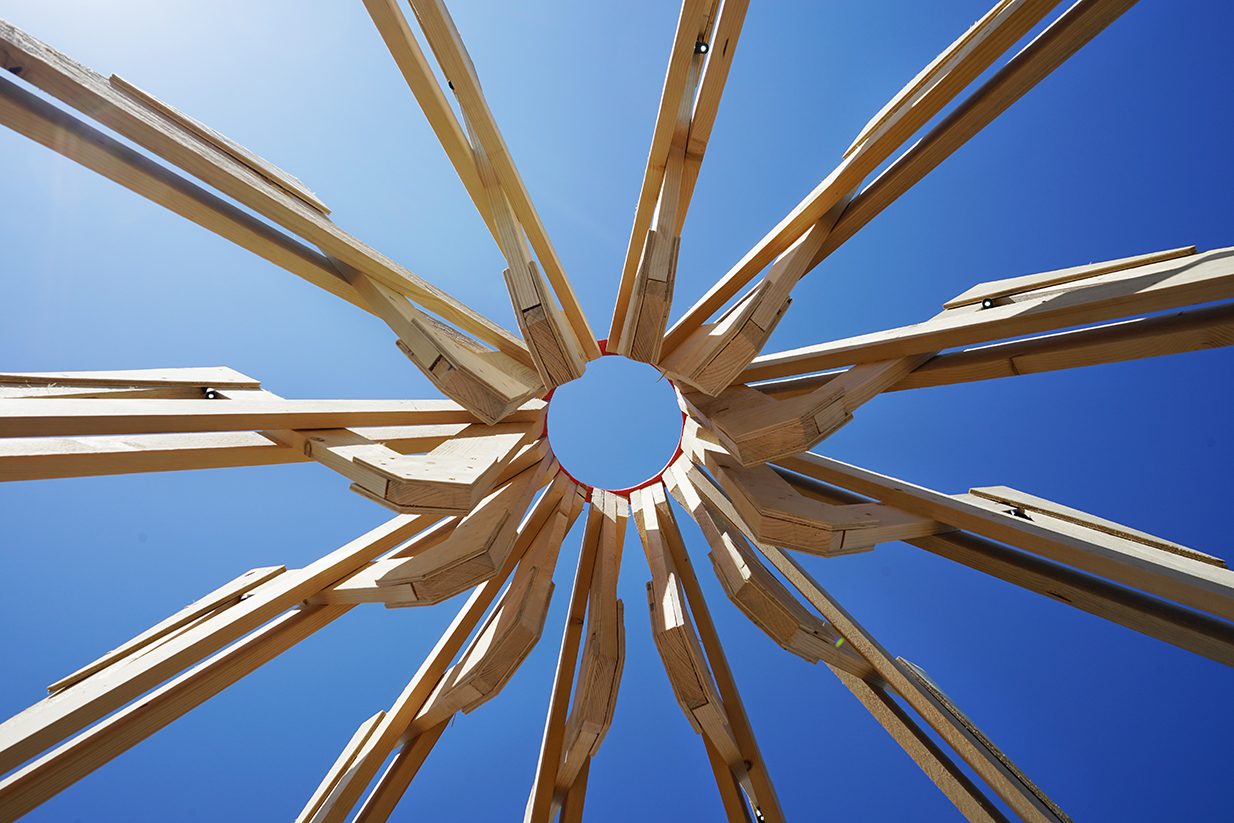 Lumia was created during a self-construction workshop in which, starting from a single repeated construction element, the installation was configured.
LUMIA is a project by GRRIZ for the IAHsummer2019 festival